Hysterium Haunted Asylum – Full Review
Hysterium Haunted Asylum is a Haunted Attraction located in Fort Wayne, IN.
4410 Arden Drive, Fort Wayne, IN 46804View All Details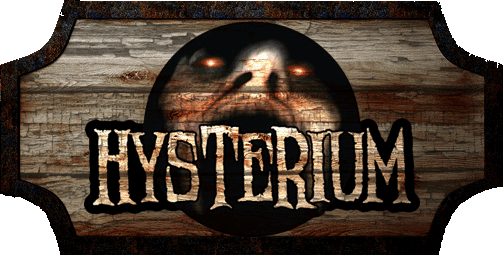 Features:

Free Parking, Restrooms/Porta Potties On-Site, Gift Shop/Souvenirs, Special Events, You will NOT be touched, Original Characters, Covered Outdoor Waiting Line, Indoor/Outdoor Waiting Line, Indoor/Outdoor Attraction

Most Recent Video from The Scare Factor:
(Scroll for Scores and Written Review)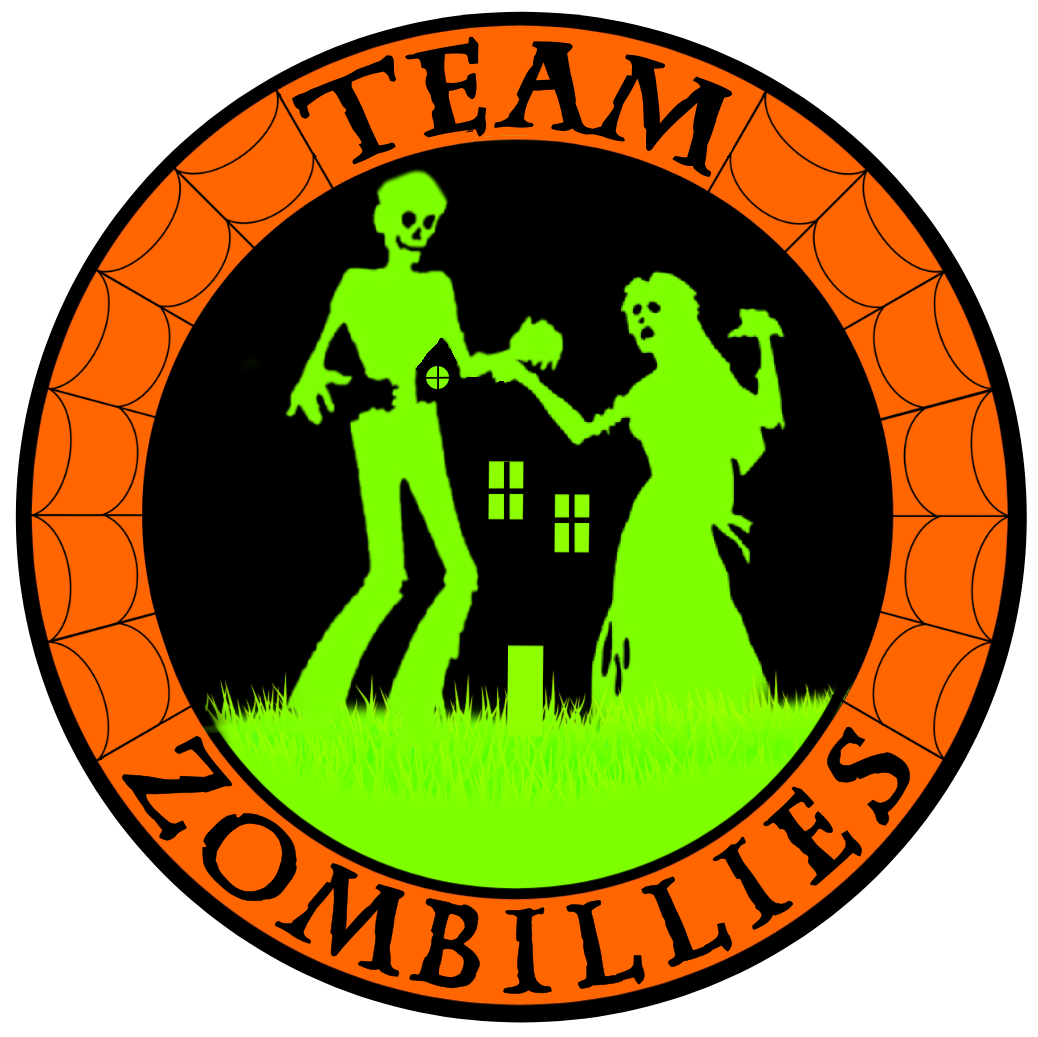 This attraction was reviewed on October 28, 2022 by Team Zombillies.
---
About Our Reviews and Rating System
---
Final Score: 8.51
Final Scores – By Category

Final Scores – By Attraction

Summary:
Since last year, the hysteria infection inside Hysterium has only grown stronger. Inside and out, the crazed staff and patients have simply lost their ever-loving minds! Did you know that the CIA A.K.A Leroy is in your toe? See? We told you.
In 2022, Hysterium is celebrating their 25th season of haunting Fort Wayne (they did the Haunted Cave from 1998 – 2013 and Hysterium from 2014 to now). For returning visitors, they've made some new changes inside and out that you don't want to miss.
From the moment they demanded that we have a seat in the first room, they put us to the test. This is an actor-driven haunt filled with some of the most energetic cast members this season. They were all up in our business and eager to show us their different doses of crazy and chaos.
During our visit, they gave us a complete treatment of gyroscopic therapy. The question is, what is it, and did it work? Keep reading to find out.
---
Cast Score: 8.96
Cast Scores – By Question

Cast Scores – By Attraction

Cast Review:
This crew did a great job covering the haunt during our visit; nearly every scene and hallway we walked within had some form of a psychopath. We're not sure what caused the interactive crew's infection, but it gave them a lot of energy and the urge to kill people! We have an idea it's the mushrooms, despite them telling us they're antennas.
Every character we came across was doing something from the time we entered their scenes until we left, staying in character and interacting with us or the few groups that caught up behind us. Most of them were also doing something different, which created an extensive range of inhabitants. They were also a vocal group, spitting all kinds of unique lines out at us. When we talked back to them, they always had something to say on the tips of their tongues. This was indeed a fun group to converse with.
At this point, it's hard to tell the difference between the patients and asylum staff. Despite what they wore, they were all so crazed that we were not sure we should trust any of them. But, alas, we're not the sharpest crayons, and we did whatever they asked us, starting with sitting down in the dayroom. Here, three of them swarmed us after demanding we have a seat. Unfortunately for one of us, we chose a chair with wheels. We're sure you can guess what happened here; however, a unique "test" ended our chair ride. If they ask you to choose a finger, just don't do it.
As we made our way through, we screamed and laughed the whole way. One actress informed us that the CIA was hiding in our toes as she gently dragged a large weapon across one of our feet, and Dr. Heigel was on high alert for anyone stepping inside his hellevator. From there, they tried to make us their dinner, a female lady that "was not crazy" had us going in circles, and two medical malpractitioners wanted us to hand over our squishy eyeballs because "they're good on toast." They didn't seem pleased when we informed them that we were still using them.
We would love to mention all of the cast members during our visit, but we also don't want to give them all away. However, a few notable characters were the circus squeaker lady, a "honey" (blood) -sucking psycho, Babushka, who called us stinky Americans and threatened to break one of our kneecaps to use as a soup bowl, and Jimmy Garland and his gyroscopic therapy.
---
Costuming Score: 8.39
Costuming Scores – By Question

Costuming Scores – By Attraction

Costuming Review:
The choice of makeup and mask applications were just as deranged as some of the staff. Colorful and grungy makeup adorned the patients, staff, and clowns. We noticed some runny makeup, peeling skin, colorful clown designs, dirty teeth, and exposed brains. Messy hair and colored contacts also helped set some of the scareactors' looks over the edge.
Some of the costume selections were rather interesting, and since this is an asylum, we understand some randomnesses. For example, one patient had furry cat paws on her hands, while others weren't wearing shirts. In addition, we noticed some bib overalls, various clowns, and a ringmaster. Although seemingly out of place, the ringmaster's costume was complete with a staff and hat.
Additional costuming matched the scenes and surrounding areas around them better. We noticed a nun in the funeral room that perfectly blended in with her surrounding mannequins, several dark morph suits, a nightgown, and an assortment of medical clothing that appeared 'lived in' for quite some time. A few stand-out looks were the clown in the metallic strobe room with a unique mask, Dr. Heigel, and Babushka, complete with a bottle of alcohol she was waving around.
---
Customer Service Score: 9.35
Customer Service Scores – By Question

Customer Service Scores – By Attraction

Customer Service Review:
Finding Hysterium was easy, our GPS took us right to it, and the searchlight in the sky helped too. Free parking was available in nearby lots and along the street. Plenty of banners, signs and multiple projections with arrows and directions about how to sign the haunt's virtual waiver were stationed outside the attraction.
Signs directed us to the ticket booth, and we were wanded by security before we could proceed to the waiting lines. The security guards made sure everyone was getting in the correct waiting line. After that, navigating the inside of the attraction was easy. Some areas have uneven ground, so pay attention to your surroundings.
The staff were helpful, friendly, and welcoming. As guests near the attraction this year, signs are in place so they can tune into a radio station that plays haunt information before arrival. We recommend tuning in, as this was a unique addition. Another thing we'd like to note is that those who purchase instant access tickets are given a blinky light which also helps staff ensure they are getting into the correct line.
Before visiting, guests can find pertinent information for purchasing tickets on Hysterium's website. Prices, contact info, and other information are also available. Still, we'd like an FAQ section with commonly asked questions so folks can better understand what they're getting themselves into.
---
Immersion Score: 8.6
Immersion Scores – By Question

Immersion Scores – By Attraction

Immersion Review:
For their 25th season, Hysterium looked a lot different upon arrival. A foliaged fence guarded the entrance spanning between two buildings. Each building featured a projection displaying haunt information and various haunt-related photos. As we were walking around taking pictures of their various spooky protectors and skeletal horses, a loud cannon went off in the distance, startling us before we could even get inside.
Creepy music, several energetic roaming characters, walls of barrels, a pumpkin family, and a step-pad-triggered alarm made for a more haunting feeling outside. As we waited in line, a creepy video was projecting on the adjacent building, giving us something spooky to watch. The sliding and sparking queue actor did a great job instilling fear as we waited.
The asylum theme was heavy throughout, but the infection's storyline wasn't as obvious. As mentioned above, some sections didn't seem to blend as well, such as the clowns, but they did let us know that the doctors had kidnapped them and brought them to the asylum.
Overall, the immersion inside the haunt was strong. The crazed characters kept the entertainment flowing, there was little dead space, and the transition areas were mostly smooth, and characters worked in between them, leading us from one place to the next.
The haunt's exit spills guests right back out into the main waiting area, where it's easy to access their available amenities. In addition, the roaming scarers also target those leaving the attraction, so just because you've made it out alive doesn't mean you're safe.
---
Special FX Score: 8.2
Special FX Scores – By Question

Special FX Scores – By Attraction

Special FX Review:
Hysterium is a relatively lengthy single attraction where the asylum consists of indoor and outdoor scenes. While some scenes were heavily and more realistically decorated than others, many were still very distinguishable. We made our way through a day room, a plain hellevator (we would love to see the inside expanded upon), a sewer system with running water, various medical and experimentation rooms, and several areas to prove that the inhabitants weren't the only ones spiraling out of control.
Some giant monsters and other exciting surprises lingered within the asylum walls. Hysterium is not only a host of unique scenes for an asylum attraction, but they derangingly disorient guests with great pleasure. When you think you're safe, you better think again! A black and white checkered room made it hard to spot the actor within, a pick-a-door sequence left tons of chance for error, and they had recently improved the appearance of their vortex tunnel, which left us holding onto the rails.
In some areas, the sound effects were rather effective such as whispers, an emergency warning system, buzzers, and old-timey music. Outside, we heard metal music that prepared us for what was about to happen. The sounds that accompanied the more significant effects were also compelling. However, since this is such a crazed institution, we'd love to see additional sounds implemented.
There's a lot to look at and even read inside the institution. Tons of blood writing covered the walls, hanging heads moved past us on a conveyor system, a mini merry-go-round caught our attention, dingy walls reinforced the fact that we shouldn't touch anything, and blinking lights made it hard for us to catch our balance. Many other body parts in the kitchen reinforced our idealism that they don't eat 'normal' food 'round those parts.
This season, nearly the entire outdoor section had a different look, they were chilling outside watching a movie when we walked through, and there was a tent filled from top to bottom with a substance that would make you squeaky clean; just ask Babushka.
---
Scare Factor Score: 7.96
Scare Factor Scores – By Question

Scare Factor Scores – By Attraction

Scare Factor Review:
Quite a variety of scares were dished out to us, ranging from small doses to big doses! While they tried to focus on each of us, an emphasis was placed on the front of the group.
Dark spaces, well-blended costumes, and good timing made for quite an unpredictable tour. While Chuckles the clown distracted us, Twinkles the Clown came plundering down on a bungee right in front of us, some loud noises elicited yips, and at times, we momentarily felt trapped. Several large creatures charged at us, and well-placed electrical poppers were also hard to predict.
Several of the cast members knew their areas like the back of their hands, which resulted in them effectively targeting us over and over. They also used threatening dialogue, tried to saw us up with chainsaws, and took us for a gyroscopic treatment. For those wondering what this is, we will finally give you a clue; you go spinny spinny on a gurney gurney. If you're chosen, you better hold on tight!
Although several of the other scares inside are more impactful than the current finale, as we were spun back to reality, we were stopped and forced to fully take in the delusional tunnel, thus resulting in a more dizzying conclusion.
---
Entertainment & Value Score: 8.41
E&V Scores – By Question

E&V Scores – By Attraction

E&V Review:
During our visit, admission to the asylum was priced at $17.00 online for timeslot tickets, or you could purchase them for $5.00 more on-site ($22.00). We recommend purchasing your tickets via the timeslot unless you just don't know when you will arrive, as tickets can sell out for specific periods. For those that need to test their sanity sooner, VIP Platinum tickets are available for $40.00 per patient, getting you a faster appointment.
Our complete testing procedure lasted 21 minutes. This time is a few minutes longer than our most recent visit, so we're glad they could make it a bit longer. The duration brings the MPD (minutes of entertainment received per dollar spent) to 1.24, which is above the average of 1 we've seen most often. As we waited, the several roaming characters and projected film helped pass the wait at no additional cost, making this value even more substantial.
Hysterium is always a fun haunt to experience where we never know what to expect. The patients and staff inside are entertaining, but they will also put you to the test and likely leave you laughing as you walk out the door. So if you're looking for a haunt that's scare doses consist of heavy entertainment with some fright, give this Hysterium Haunted Asylum a visit; you'll be sorry you didn't.
---
View Full Score Sheet
---
Pics We Took From Our Visit:
---
Promo Images:
Click to Enlarge
---
Guest ReviewsGuest Average: 10 out of 10
Ryan – 10/10 – October 16, 2020It was awesome. It's a lot better then the haunted cave. Love the changes, and we had a great time! …show more It really scared my children. The acting and displays were better then we could have asked for. Great time and scares for Halloween.
yasss – 10/10 – October 12, 2019IT WAS FUN! i've been to many haunted places and this was by far the best. i've been to indy, and …show more never knew in my city, Fort wayne there was one scarier.
Jeffrey – 10/10 – September 28, 2019This place totally had me creeped out even though Im an avid haunted house finder and ave been …show more through many. Their actors are top notch and one of the best haunts I've been to in quite awhile!
---
Past Awards
---
2022 Awards
Best Vortex Tunnel (Given by: Team Zombillies)
Qro - Chance Hallaran (Given by: Team Zombillies)
Mo - Jelly May (Given by: Team Zombillies)
---
2020 Awards
Funniest Scare - Bobby and Bennie (Given by: Team Zombillies)
---
2019 Awards
Best Intro Scene (Given by: Team Zombillies)
Craziest Patients (Given by: Team Zombillies)
---
---
Past Awards
---
2022 Awards
Best Vortex Tunnel (Given by: Team Zombillies)
Qro - Chance Hallaran (Given by: Team Zombillies)
Mo - Jelly May (Given by: Team Zombillies)
---
2020 Awards
Funniest Scare - Bobby and Bennie (Given by: Team Zombillies)
---
2019 Awards
Best Intro Scene (Given by: Team Zombillies)
Craziest Patients (Given by: Team Zombillies)
---