Indy Scream Park – Full Review
Indy Scream Park is a Haunted Attraction located in Anderson, IN.
5211 South New Columbus Road, Anderson, IN 46013View All Details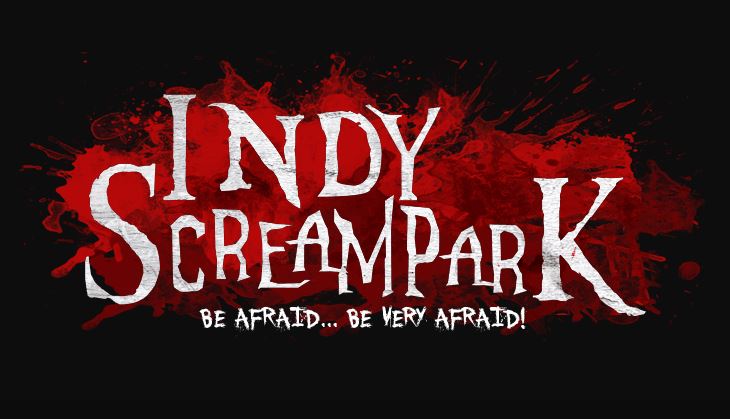 Features:

Paid Parking, Handicap Accessible, Food/Concessions, Gift Shop/Souvenirs, Optional Games/Midway, Special Events, "Hi-Tech" Attraction, You may be touched, Original Characters, Indoor/Outdoor Waiting Line, Indoor/Outdoor Attraction

Most Recent Video from The Scare Factor:
(Scroll for Scores and Written Review)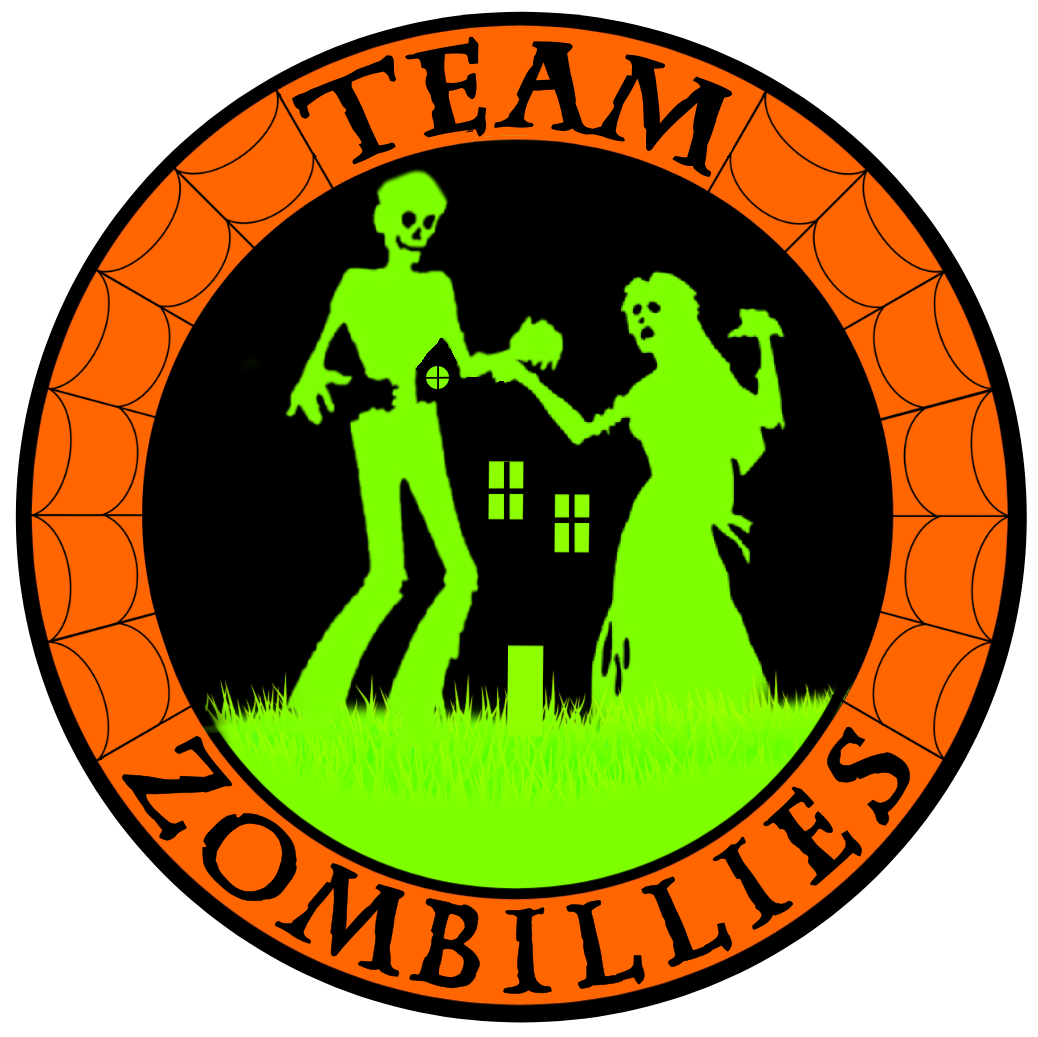 This attraction was reviewed on September 16, 2022 by Team Zombillies.
---
About Our Reviews and Rating System
---
Final Score: 8.1
Final Scores – By Category

Final Scores – By Attraction

Summary:
Located north of Indianapolis, Indiana, Indy Scream Park is back, bigger and better for the 2022 season! With so much to offer at one location, guests can expect to endure an entire night of fright! So whether you want to chill in the midway, enjoy some beverages from Bonzo's Beer Garden, mingle with monsters in the midway, scream inside the haunts, or stuff your face with fair-fare food, we're sure there's something here for everyone this season.
ISP features five separate haunting attractions, the Monster Midway and the Zombie Paintball Assault ride. This review will cover the haunted attractions and the park's features each guest may encounter while visiting.
Three haunts are indoors, including Killgore's 3D Circus, Mutation, and Nightmare Factory: Blackout, while the other two, Backwoods and Zombieland: Unchained, are mostly outdoors. Each winds guests through a series of twists and turns, conveniently spitting them back into the Monster Midway for a break in between.
For those 18 and older, you can mark yourself with a glowing necklace signifying that you'd like to participate interactively inside Mutation and Zombieland. This necklace allows the monsters within to touch you, possibly remove you from your group, and more! One of our group members chose this option in one of the houses, but you'll have to keep reading to find out more!
Our team hadn't visited in two years, so we were impressed with the changes we encountered!
---
Cast Score: 7.34
Cast Scores – By Question

Cast Scores – By Attraction

Cast Review:
ISP is set up for quick crowd movement through the attractions to keep the waiting lines flowing, and because of this, actor interactions were concise. However, we're sure they had 100+ actors working the night of our visit, and they managed to fill the attractions well.
We noticed more monsters in the midway this year. A doll, Michael Myers, Freddy Kreuger, a zombie, clowns, and Jason Voorhees did a great job interacting with guests and providing entertainment. They danced to music, and the roamers all stayed in character. In addition, when the haunt actors emptied for the night into the midway, they all stayed in character as they traversed to leave!
We chose to face the mutants within Mutation first, and we picked the haunt with the strongest cast during this visit. For the most part, most of them were lab workers of some variety until they fully mutated near the finale. They verbally interacted with us and had dialogue relating directly to the ascent of the storyline and recently-turned creatures.
It started with an angry scientist losing her mind over losing the cure. As we progressed, they asked us to help them find it and eventually leaked the secret that it was in our DNA! At one point, one insisted that we needed to be scanned. Upon asking her what we needed to be scanned for, she promptly replied, "For the growth in your lungs!" We didn't trust her, so we hurried along quickly.
Due to their energetic appearance, the crackpot clowns within Killgore's 3D Circus were the next stand-out crew. Nearly everywhere we turned, a clown was popping out of a hidey hole somewhere to laugh at us maniacally. One clown wanted to snatch our soul in the carnival game, others stood still until the right moment, and a few warned of Honkers, which we recommend heeding. For the most part, the dialogue consisted of laughter. Aside from those above, we got a "peek-a-boo," and a few clowns couldn't understand why their new toys [us] weren't playing with them.
Although Nightmare Factory Blackout is, as it sounds, totally black, we saw a handful of scareactors inside. They didn't talk; they were just there for visual appearance, as we wouldn't have been able to hear them over their accompanying sounds anyway. The two at the finale were the standouts as they purposely took our night vision from us, making it harder for us to exit. We feel that having additional characters, at least in all black, to take advantage of some of the spaces between scares would add to the overall experience.
In Zombieland Unchained, Outpost 49 housed a hoard of zombies and apocalypse survivors but there sure weren't many left. Several of those left to fend for themselves seemed at their wit's end as they tried to peddle us for our body parts and hair, of all things. The zombie near the giant saw stood out to us as being the most aggressive, while the first barber was the most interactive. Watch yourselves on that bus now. There were two zombies on there during our visit that were mighty hangry.
In the past, the Tate family of hillbillies created quite the ruckus beneath the timbers. However, they were much more tame and quiet during this trek. A few of them were verbally interactive with us, including the man in the outhouse that told us, "It smells like it's supposed ta" when we snarled our noses at the smell, the man with the furs, and the feller that wanted us to assist with washing his back.
The cast members were spaced out quite a bit through the beginning of the trail, but they were thicker as we neared the end. The victims were convincing at times but also overbearing of their aggressors. Whatever you do, don't touch the fuzzies!
---
Costuming Score: 7.7
Costuming Scores – By Question

Costuming Scores – By Attraction

Costuming Review:
In Mutation, we interacted with lab workers and staff. They wore medical attire and lab coats that were torn and splattered at times. The makeup was realistic but minimal in some areas, while other workers added accessories to their costumes.
Killgore's featured the most well-dressed crew of the night, similar to past visits. We noticed some neon-illuminated masks that perfectly matched their surroundings and a checkered morph suit that was hard to spot along an entirely checkered wall! The clown costumes were fun and featured a variety of colors, designs, and glowing makeup features.
As noted above, Nightmare Factory is aiming for a dark environment. We only had a fraction of a second to see what the characters inside were wearing. A Chainsaw assailant bursting out a window had an apron on. Two factory workers at the finale wore full work suits that matched the walls around them, making it hard to see them.
As we made our way through the wreckage within Zombieland, the attire consisted of regular clothing that had been detailed, distressed, and tattered to appear more worn from the endeavors of hard times. On the other hand, some of them were relatively clean. Hints of blood and matted hair helped sell the fact that they'd been out there for a while.
Backwoods also consisted of more common attire, but it matched the occasion. Sometimes it was hard to see what the hillbillies were wearing. We did some ripped flannels, bloody faces and skin, and additional tattered and bloody clothing. Two ghillie suits were utilized effectively; one was standing right next to a tree, and we couldn't see him until he wanted us to!
The monsters in the midway were, by far, the best-dressed. Each of the horror movie icons was sporting appropriate attire. Others carried objects with them and featured extra layers of grunge to help them stand out. The doll even had a wind-up knob protruding from its back! This area is where the park utilized the most face coverings. Every roaming character we saw was complete with a realistic mask, and they could talk well through them when they wanted.
---
Customer Service Score: 9.91
Customer Service Scores – By Question

Customer Service Scores – By Attraction

Customer Service Review:
ISP is one of the easiest haunts to find and navigate we've seen. Our GPS took us to the signs leading into the facility, where red-illuminated parking attendants quickly helped us find a spot. There is plenty of parking here in a nice, fully-lit lot. However, you will need to stop by a small booth on the way to parking that charges $7 per vehicle this year.
Everything from the haunt entrances to the trash cans is marked with a sign or paint. Yes, they have separate men's and women's portable restrooms! There's a large park map near the entrance, so there's no mistaking where you are or where anything is. All attractions have large signs above them, signifying which line is which. All lines are roped off separately from one another, including the exits. It was evident that this wasn't the park's first rodeo. There's also ample string lighting everywhere it was needed.
There were tons of friendly staff everywhere. There was always someone in a red or black ISP shirt nearby in case we had any questions or concerns, even inside some of the attractions.
The attractions were easy to traverse inside as well. Be gone tree roots and mud! In Zombieland, they've built a wooden deck to keep customers from walking on the ground. In Darkwoods, the path is now covered with gravel for easier walking. Regardless, be mindful of the larger rock gravel they use and wear proper footwear, as high heels or flip-flops would be uncomfortable for a long night of haunting.
Before we visited, we checked their website for information. ISP has a storyline for each of their attractions, videos, pictures, dates, hours, and a FAQ section that was easy to find on their website, along with other information.
---
Immersion Score: 8.31
Immersion Scores – By Question

Immersion Scores – By Attraction

Immersion Review:
ISP welcomes guests with a towering clown-faced facade and strings and strings of carnival-style lights upon arrival. Although inviting and fun-feeling, it was as if we were being welcomed to a circus, and they do have a clown-themed haunt inside. The recently revamped Monster Midway area was a bit overwhelming initially, as we didn't know where to start!
As we strolled through the midway, it was cheerful and welcoming with a hint of fright. Familiar songs filled the air as the roaming actors danced away to some of them. Multiple picnic table-lined bonfire rings and covered eating and sitting areas added to the enjoyment. It was nice to sit down with the food we purchased to watch the actors prey on unsuspecting victims. There were also a ton of themed banners on buildings so customers could choose from various photo ops.
At the entrance to each attraction, there were small timers to let the door staff know when it was time to let the next group inside. These timers seemed to help with keeping the groups spaced inside. Additionally, there was some staff, as mentioned above, wearing black uniforms to help keep the lines moving inside a few haunts to prevent bottlenecks, but it did take away from the immersion a bit.
Now we'll get to the storylines. Each of the unique attractions at ISP revolves around its own unique storyline. Visitors can find each storyline on their website, and we recommend giving them a read before visiting. Although we saw a few similar-acting characters between a few of them, the storylines were pretty easy to pick up on.
Although the exterior of Mutation left us with little knowledge of what may take place inside, the storyline came to life within. The Omni Labs Corporation has cross-contaminated not only animals, plants, and insects but humans too. This storyline progressed nicely throughout as the characters reiterated it. However, things started out shady with many corrupt files lining the walls and files stamped "failed" on them to enraged scientists and, eventually, giant, man-eating mutations!
It was apparent that Killgore's was clown and circus-related, but it was harder to pick up on the actual storyline, which is a rather grim one. However, before entering, the main queue area gave us a hint of what to expect inside. The clown music, dizzying effects and paintings, disorienting halls, and crazed clowns combined into an eye-popping experience, even without the glasses. Speaking of, they didn't offer those to us, so we're not sure if that's a thing or not anymore.
Nightmare Factory featured an industrial-styled waiting area complete with two towering smokestacks! This haunt provided the best pre-haunt atmosphere in the park. Inside, they were manufacturing nightmares, and as explained on their website, we were forced to feel our way through as there were no ambient lights inside.
The exterior of Zombieland is also storyline-releasing with its metaled-out walls and barbed wire fencing. We also watched folks scattering in every direction at the exit before we entered. Judging by the decor, we knew they either didn't want something coming in or getting out, and we were going to find out which! Inside, it was clear we were surrounded by zombified beings and ones that had lost their minds.
The Backwoods is now located further back into the woods, further from the midway, which gave the trail a darker environment. Leading to it, though, is a brightly-lit path that could be more suspenseful with some added sound. The storyline here was harder to pick up on, too, but it was evident we were in some hillbillified woods with a family on the loose, and they didn't take kindly to strangers. Also, the aforementioned brightly lit entrance could be seen before the actual exit of the trail, taking away from the fully immersed atmosphere of being deep in the woods.
---
Special FX Score: 8.07
Special FX Scores – By Question

Special FX Scores – By Attraction

Special FX Review:
Mutation was the heaviest hitting here, too. Not only were some memorable effects incurred during our short tour, but they were also effective, most importantly. The scene details were realistic, with testing stations, laboratory equipment, and curtained patient beds.
We fell subject to a variety of moving parts and sounds. Directional sounds were effective and resulted in startles on multiple occasions. Way to use that sound! Some details were so intricate that we walked past a small, vintage radio on a shelf emitting music. Tons of test tubes, a falling wall, opening doors, thousands of files, bloody walls, flickering fixtures, and calming music in the quarantine area helped to bring the lab to life.
As for the props themselves, they were well-disguised and very effective. The giant mutations featured sharp teeth, mouths that could swallow us whole, and one was trying to flee its confinement by bouncing a sheet-covered metal cage across the floor! We didn't stick around to find out what was inside!
Amidst the big top show, various realistic and appropriate sounds filled the scenes. We heard loud circus music, ambient tracks, a creaking wall, a loud bell, a train horn, and carnival game noises. The sounds also complemented the more significant effects well.
Eye-popping airbrush artwork done by the amazing Stuartizm Designs lined the walls and some objects within the scenes, too, such as barrels and crates. The 3D artwork was so good; it sometimes popped out even without the glasses! Quite a few rooms were accented with many props and set pieces rather than solely relying on the artwork to bring the scenes to life. Illuminated masks and well-placed doors covered one room, which was a welcomed effect to a colorful 3D haunt. A few sensory effects were used well, too, including fog in a mirror maze that made it even tougher to find the exit.
As we made our way through the darkness of Nightmare Factory, with only a rope to guide us through, we encountered several effects along the way. Although, this haunt is not an eye-candy attraction by any means. The props and decor inside have a purpose: to surprise you quickly with just enough time to allow some group members to set eyes on the visual effects while taking your night vision away.
The props and animatronics shined the most here. One of the most effective of the night was a well-placed dropping floor that caught us all by surprise; we also hadn't seen one like it anywhere else! Sound and lighting combos were used to show hidden surprises in the walls, including factory workers' remains. While the soundtrack was more limited, it gave way to the loud pop scares. However, we could hear a lot of sound bleed from the other haunts/midway area, including many sounds from Killgore's.
During the very few times we gained our night vision, our surroundings were plain black, but the walls changed textures in spots, and the final room where we could see more looked like old factory walls. There is one room with a gigantic hair-raising surprise, but we won't dare give it away; just prepare to be electrified!
As we made our way through and around seemingly abandoned buildings and cars in Unchained, we could hear radios scanning stations and a car trying to start. For those that partake in the glowing necklace experience, additional effects and sounds will likely be encountered; you may even have to crawl in this one!
The buildings we walked through were realistically equipped with many objects we'd expect to see in a junkyard or shed. In addition, a run-down gas station made us question whether it was safe to walk nearby. A large saw, a new decking walkway, a bus on its top, and the many crushed and overturned cars added to the overall realism of this apocalyptic attraction.
In the Backwoods, we found many items that led us to believe we were likely trespassers. The sets and props here are also more authentic, as this is more of an actor-driven haunt. The trail relied more on decor and ambient lighting to set the tone. We noticed some added sound effects, which increased the feeling of dread when we heard them.
The trail itself was lined with many dimly-glowing lighted jars. Some scenes featured additional colored lighting, while others were too dark. We zigged through some hanging sheets, a stinky outhouse, past many license plates, road signs, fresh animal pelts, and a trailer, among other things. Unfortunately, Zombieland Unchained and Backwoods had minimal soundtracks compared to the three indoor attractions.
---
Scare Factor Score: 7.62
Scare Factor Scores – By Question

Scare Factor Scores – By Attraction

Scare Factor Review:
We'd like to note that ISP has some of the better finales we've experienced at a scream park attraction. They pack a punch to leave customers screaming out the exits!
In Mutation, many manifestations, sounds, and hiding spots were hard to predict. A few double taps were encountered, along with the giant monsters that were hard to see until they got right up on us. Unfortunately, it was too late by that point; their mouths were already gaping open. Some startles resulted from the sounds within, along with fast-moving objects. We were slowly peeking around corners as we made our way through. Watch out for Kasey; that one has fully mutated.
The clowns within Killgore's provided additional double-taps. They were popping in and out of so many places they would nail us on the right to follow up with another startle from the left! We were nearly squashed by a train, eaten by a giant snake, and smashed by a wall, to name a few. Watch out for Honkers! If you're afraid of clowns, you're in for a treat in this one, but they also toyed with other fears.
For those afraid of the dark, Nightmare Factory is just the haunt for you. Not really, as when we say it's pitch black in there, we aren't kidding. Sometimes we couldn't see our own hands in front of our faces. So be ready to hold onto your friends! The scares here were fast and loud; if you blink, you'll miss them, but you'll still be able to hear them. Effective air canons, growling, a disorienting finale, and a shocking surprise resulted in multiple jumps from our group members.
One of our group members decided to test their luck with a glowing necklace inside Zombieland Unchained. They were physically removed from our group multiple times, given a few trims, made to crawl, and mostly ended up having to complete the attraction independently. If you don't like to be touched, this option is not for you.
As we quietly tried not to disturb the ferocious zombies in Unchained, several of them decided to gang up on us, eerily peer at us from wooden slats, and growl at us, making our skin crawl. We don't recommend trusting the survivors, either. They're up to some weird shenanigans and have some of their own surprises up their sleeves.
Along the Backwoods, the scares were more spaced out. Just walking amongst the dimly-lit path was eerie, but at times, it felt like we went too long without a scare versus the length of the haunt. Two of the most effective surprises came from the camouflaged ghillie suits. First, as we unknowingly walked past one, they dropped something on the ground, making it appear as if the thing just came out of nowhere until we noticed a bush running at us! Then, the same one got a double-tap in on our group by sneaking up behind us and letting out an unearthly growl.
---
Entertainment & Value Score: 8.72
E&V Scores – By Question

E&V Scores – By Attraction

E&V Review:
Our time inside all the haunted attractions, not including the wait in line, came to 32 minutes. This brings their MPD (minutes of entertainment received per dollar spent) to 0.97 for general admission during our visit at $32.95. Although this is below average, remember that GA tickets come with unlimited GA admission to all haunted attractions (excluding all side attractions). We recommend showing up early so you can have plenty of time to get through all of the attractions, and that way, if you have a favorite, you can go through it again.
Ticket prices vary based on the day of the week and the date you visit. As it gets closer to Halloween and lines increase, ticket prices go up, especially on Saturdays. All ticket prices are $5.00 more at the box office. Several ticket options are available, including admission with swag, VIP Fast Pass, and a Zombie Paintball Assault package.
Zombie Paintball Assault does require a separate ticket. We did partake in slaying zombies on the night of our visit aboard a bus equipped with paintball guns, fun employees, and encompassing sounds to make the ride a fun experience. They also do a reload midway through, making it even better! The zombies weren't afraid to come as close as they could to the bus.
Individually, the attractions were on the shorter side, but there were five of them, and ISP provided additional entertainment in the midway to help make our night memorable. We could listen to music, sit near the fires, watch entertaining roamers, or take advantage of the multiple selfie banners.
There were also plenty of other things to do that weren't included with admission. There were several carnival-styled games, food, and drinks, including alcoholic beverages, a large merch booth, face painting, and more!
ISP is conveniently open quite a few weekdays starting in October. We highly recommend you visit any night but on a busy Saturday to get the best experience with fewer wait times. We took our time and thoroughly enjoyed all that ISP has to offer, and we had a frightfully good time doing so! We can't wait to see what this park has planned for the future.
---
View Full Score Sheet
---
Pics We Took From Our Visit:
---
---
Guest ReviewsGuest Average: 5 out of 10
Samantha Cobb – 10/10 – October 18, 2018This place has it all. Small-town 'carny' feel. Actors who literally get in your face and don't let …show more up. They can even touch you if you wear one of their glow necklaces! There are no congo lines, which makes every house terrifying. I'll be back next year! Does anyone know if tickets are available yet?
Owen – 8/10 – October 16, 2019This place was a lot of fun. I went on a Wednesday because it is cheaper to go on week nights and …show more the lines were shorter. The shorter lines also meant we could go through the attractions over and over. Oh and if you are 21, they serve beer which makes it even better! haha
Lexie Sanders – 1/10 – October 21, 2019The actors barely scared us. Everything was cheesy, the costumes were bland. The only good thing …show more there was midway. I would never go there again
---
Past Awards
---
2022 Awards
Best Eats (Given by: Team Zombillies)
Michael Myers (Given by: Team Zombillies)
---
2019 Awards
Most Intimidating Character - Tree in Backwoods (Given by: Team Zombillies)
Best Electrical Scare (Given by: Team Zombillies)
Most Challenging Maze (Given by: Team Zombillies)
Best Use of Strobes (Given by: Team Zombillies)
Highest Rated Customer Service (Given by: Team Zombillies)
---
2018 Awards
Craziest Patients - Brickmore Asylum (Given by: Team Zombillies)
Actor Shout Out - Brickmore Asylum: Crazy Guy on Table (Given by: Team Zombillies)
---
---
Past Awards
---
2022 Awards
Best Eats (Given by: Team Zombillies)
Michael Myers (Given by: Team Zombillies)
---
2019 Awards
Most Intimidating Character - Tree in Backwoods (Given by: Team Zombillies)
Best Electrical Scare (Given by: Team Zombillies)
Most Challenging Maze (Given by: Team Zombillies)
Best Use of Strobes (Given by: Team Zombillies)
Highest Rated Customer Service (Given by: Team Zombillies)
---
2018 Awards
Craziest Patients - Brickmore Asylum (Given by: Team Zombillies)
Actor Shout Out - Brickmore Asylum: Crazy Guy on Table (Given by: Team Zombillies)
---