Review of Infernum in Terra Hell on Earth Haunted Attraction
Review of Infernum in Terra Hell on Earth Haunted Attraction
Review of Infernum in Terra Hell on Earth Haunted Attraction
Infernum in Terra Hell on Earth
Infernum in Terra Hell on Earth is a Haunted Attraction located in Wheeling, WV.
4302 Jacob Street, Wheeling, WV 26003View All Details
Features:
Free Parking, Restrooms/Porta Potties On-Site, Food/Concessions, Gift Shop/Souvenirs, You will NOT be touched, Original Characters, Uncovered Outdoor Waiting Line, Covered Outdoor Waiting Line, All-Indoor Attraction
Team Houdini reviewed this Haunted Attraction on October 9, 2021.
How Do We Get These Scores?

Final Score:

8.31
How Did We Get This Score?

Summary:
Infernum In Terra, or Hell on Earth, was one of the newest haunts last year as it was entering its second season. It was a pot of gold hidden at the end of a terrifying rainbow. It was a surprise hit that seemed well beyond its years in design and execution. It looks unassuming from the outside; its tall brick building does not look fancy but inside it houses an incredible haunt with detailed sets, unique props, and great talent. Not only does the owner Shawn run his haunt he also creates all the props inside the haunt and there is a good chance you have seen his work at other haunts as his creations and designs are used all over the haunt industry.
Each year Infernum changes its theme with the first season being industrial themed (we did not see that year) and last season being a nightmare theme which we enjoyed. This year's theme is bigger and broader with "Demons", not just otherworldly demons but the demons we keep within. Tell us, what's your deepest darkest secret?
---
Cast:

8.6
How Did We Get This Score?

The cast included a variety of freaks who all stayed committed to their characters. Most provided great interaction and dialogue with quick-witted responses and repartee. The line actress was a welcomed addition this season, Anathema. She was very interactive and even had the customers sing happy birthday to her. It was her 1001st Birthday, as it is every night. She would provide the basic haunt rules, then direct guests up the stairs to the Demon's lair. She did a great job staying in character. Even when she was not directing guests she was making her way through the queue line talking and interacting with everyone. Anathema means someone or thing that someone vehemently dislikes or a formal curse by a pope or church council….insert "the more you know" rainbow.
Speaking of church, the priest who ran the "Church of the Damned" where you are "damned if you do and damned if you don't" wasn't looking for souls but our deepest darkest sins. He projected his voice like a preacher at the pulpit, condemning and convincing. He pulled my wife into the confessional and it was up to her to save us. Her secret was dark enough as he let us proceed. I wonder what she confessed… In our next interaction with the Scarecrow, he provided some witty banter as he was looking for a new scarecrow to help him. He measured our heads to see if any would work. He finally picked one of our team members, Deandre, to be his assistant. DeAndre took the classic scarecrow pose with arms straight out like a T. The actor said in a sarcastic tone "we don't do that anymore, did you see me standing like that!" We all had a good laugh and headed to the next area.
Speaking of laughs we ran into a creepy ghost kid, well teenager… but I'm old… so a kid, snuck up on us and laughed a dry course laugh, we laughed, he laughed, he mocked us we mocked him it was all in good fun. He wasn't only full of laughs as we crossed his path again later in the bathroom where he showed us his dancing friend. Another good performance was from the satanic nun and what is scarier than a nun? It takes me back to my pre-pubescent days in Catholic school, quite frightening. She gave a great performance full of confidence and arrogance. She wanted a pound of flesh from us to appease the demons. She accepted another offer, a coin we had received earlier, then she sent us on our journey. We had some additional fun conversations with the cowman that did not like us in his shack, the torturer in the basement, and the ghouls in the cemetery, the latter wanting more juicy secrets.
Not all of those inside the facility were as chatty as the above. When we first entered we were greeted, not technically I guess, by a silent individual who paced back and forth while the rules played on a recording. He was the Gatekeeper and let those enter the demon realm, why we eagerly went along is beyond me. Some well-hidden girls hiding in the cult area were testing their lungs out with ear-piercing screams. Another girl in the maze section wanted us to chase her. She had a playful child-like voice and bounced around the area making it sound like she was in multiple places at once. We also ran into a girl looking for her dog, who I think was a demon in disguise, a crazy girl looking for friends, a bloodied butcher, and a pianist to name a few.
The actors were great at entertaining and most importantly we did not see any clowns. Ten haunts in and I've seen enough already as they seem to always be doing the same thing.
---
Costuming:

8.19
How Did We Get This Score?

We noticed an improvement in the costume area with greater use of masks this season. The masks all seemed original with good details. They fit the demon theme as well as the other themes. The boneheaded masks looked smooth like real bone, the cow mask looked like a real cow's head, and the skeleton reaper looked realistic with depth. I also noticed in one area where the lighting was brighter the individual wearing the mask had makeup underneath to provide a more detailed look.
A good deal of actors stuck with makeup. All characters had on full costumes that fit their characters and scenes; the priest had on a traditional cassock and the nun had a traditional habit but with added horns and supernatural makeup, the cowman had on overalls for a farm look, the girl looking for her puppy had a gown, her hair was tattered and her makeup gave her a ghostly appearance. Another demon reminded me of the devil from "Legend." The most stand-out get-up of the night was Anathema, with a personality that big you need a fabulous costume. Donning a long black and red dress that trailed behind her, red and black horns that were well secured to her head as well as some other facial prosthetics that blended with her makeup, gave her a creature life appearance.
These were just a few of some of the excellent costumes we viewed through the demon world giving it an added otherworldly vibe…
---
Customer Service:

9.13
How Did We Get This Score?

Infernum was easy to find using Google maps. Parking is a little more difficult to find as it is on-street around the area. There was also a parking lot across the street, at the AEP building, which we used. We were told it was ok to park at this location. This may not always be the case though. The staff was great just like last time. The ticket booth is located toward the rear of the building near the entrance to the haunt, sounds like I said that wrong but I didn't. There is a souvenir shop with some little items (yay shot glasses), some of Screamation Studios' bigger props/creations, and some snacks for the haunt munchies.
We did not notice any safety issues outside of the normal for a haunt. You do have to climb a large set of metal stairs to enter the haunt. Regarding Covid, they are following local guidelines. They also have hand sanitizer and are keeping the groups smaller.
---
Atmosphere:

7.05
How Did We Get This Score?

Hanging outside the gift shop door is a sign that reads Infernum in Terra. On the other side of the building is a larger sign reading the name as well. Other than that, the brown and orange building looks like most. Due to the location on the street and local codes, they are limited on décor and lights for the outside which helps give an enigmatic design. There were some decorations and Balloons for Anathema's Birthday because you don't turn 1001 every day, oh wait she does.
Anathema helped get the crowd pumped up for the show but we would have liked to have seen a little more entertainment in the queue area, maybe more actors or some creepy music.
---
Special Effects:

8.75
How Did We Get This Score?

The demon world is full of sights and sounds, some are real, some are not, and some are in between. It's hard to discern in this chaotic realm. The rooms are very detailed with so much to take in it is a sensory overload. The first thing I noticed was the sound, it was loud. The sounds of the haunt traveled through the air, sending yells, shrieks, moans, and more horrific sounds to our ears. It felt like we were hearing people being tortured in multiple levels of hell. The sound was also used to enhance areas with music and effects.
Sets, as stated, had a great number of elements. As we walked through the broken-down attic walls, old-fashioned light bulbs above dimly lit giving a supernatural effect. Similarly, the butcher rooms had a reddish glow with blood splattered on the walls, the chapel area felt large with a rear pew and plenty of candles, the cemetery retained its appearance from last season with stimulating animatronics and a cool blue lighting scheme, the attic area had plenty of old antiques on the shelves to look at, aquariums had an animal skeleton in them again adding more detail, even simpler areas had a cool effect like the lights peeking through the pegboard walls and the laser lights in the room of mirrors proving hundreds of lasers.
The custom props looked realistic and did a great job of scaring and providing distractions, the dead secretary in the upside-down office rocked back and forth, while a skeleton flew off the wall at me (the second time I experienced this on this night), a fog machine sent a blast of fog mixed with orange light giving it a fiery appearance, a zombie hanging on the wall frantically came to life, one animatronic was blowing air from his butthole as we went by, and one of us may have gotten to electrocute someone… good times!
The whole setup gave a nightmare feel as if we were not on this earth, it felt darker and more twisted.
---
Theme:

7.69
How Did We Get This Score?

Anathema informed us about the demons inside the building but on the surface, I do not know if I would have fully grasped that concept.
However, as I write this thinking of the info she provided, the religious aspects, the monsters inside, and the reoccurring question of what our deepest secret was, leads me to a deeper level to the theme. I think there is symbolism that most won't catch as they go through the haunt, paralleling the haunt's demons and our demons.
The location does not lend itself to the theme but once inside it didn't affect us.
---
Scare Factor:

8.45
How Did We Get This Score?

Hell on earth sounds about right, it felt that way. Infernum hit most scares we see at haunts; startle, interaction, loud noises, creepy sounds, dark lighting, etc. There is something to scare everybody.
I am not sure why but Infernum's animatronics and props do a better job at scaring than most haunts. Usually, a prop doesn't get me but here they do. They seemed to not always go off as expected as if they were on a delay so you couldn't predict when they would go off. That being said, the actors are what provide the most effective shocks and fun. The finale fell a little flat for us, but maybe we did not understand the scene completely?
---
Entertainment & Value:

8.05
How Did We Get This Score?

Infernum In Terra is open in October on Fridays and Saturdays from 6:30-11 and Sundays from 6:30-9:00. They are also open on November 5th and 6th for a special event. They are also planning a Christmas event and a Valentine's Day event for couples, so stay tuned.
Tickets are $15 for general admission and $25 for a fast pass. It took us about 22 minutes to complete and puts the minutes per dollar at 1.53 which is better than average.
Even though Infernum in Terra is an underdog, as it is one of the newest haunts around, it is a contender. Even with Sean's (the owner) haunt background, prop, and mask-making abilities, it is impressive what he can create on his own. The originality of props and immersive and theatrical sets provide a visual experience. Adding in a great cast who is passionate about their craft sells the experience. Infernum in Terra is a great haunt and if they continue with this formula they could take the top spot. It would be a sin to keep it a secret.
---
How Did We Get These Scores

Photos from Review Trip:
Click to Enlarge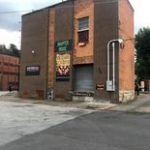 Guest ReviewsGuest Average: 8.6 out of 10
Katy – 10/10 – October 9, 2021This by far was the best haunted house ive been to thus far! It's super interactive and everyone …show more stayed in character the entire time. I absolutely loved it! I plan to come back again this season. Worth the hour and a half drive!
Hugo Tomaini – 10/10 – October 23, 2020This attraction was one of the best haunts I've seen this year by far. Sean Cooley is as authentic …show more as you get in this business, originality is impressive and the storyline was a good one. All his props are made by him, not one was copyrighted or resembled any monster from any movie I've seen. Characters were awesome,haunt layout was awesome. The rating I gave this haunt within a 100 mile radius is a 9 out of 10. The rating I give this haunt as a local haunted attraction is a 10. Congratulations Sean Cooley and your team of amazing people for a scary and fun time. Definately will be coming back. This review also will be on Haunt World. Great job.
Tiffany – 10/10 – October 3, 2020It was amazing I would go again with my friends
---
2020 Awards
"Best story telling"/"Best Plot" (Given by: Team Houdini)
Best New Haunt (Given by: Team Houdini)
---