Infernum in Terra Hell on Earth – Full Review
Infernum in Terra Hell on Earth is a Haunted Attraction located in Wheeling, WV.
4302 Jacob Street, Wheeling, WV 26003View All Details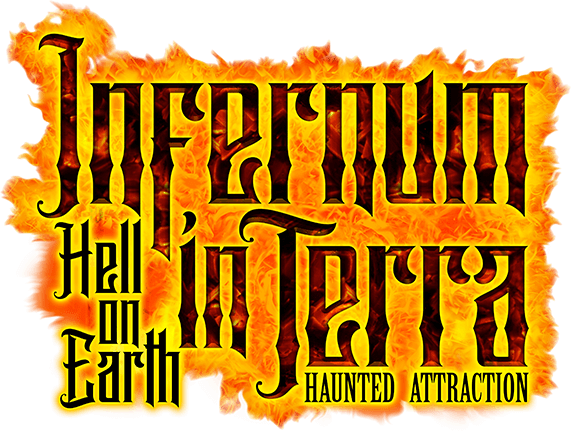 Features:

Free Parking, Restrooms/Porta Potties On-Site, Food/Concessions, Gift Shop/Souvenirs, You will NOT be touched, Original Characters, Uncovered Outdoor Waiting Line, Covered Outdoor Waiting Line, All-Indoor Attraction

Most Recent Video from The Scare Factor:
(Scroll for Scores and Written Review)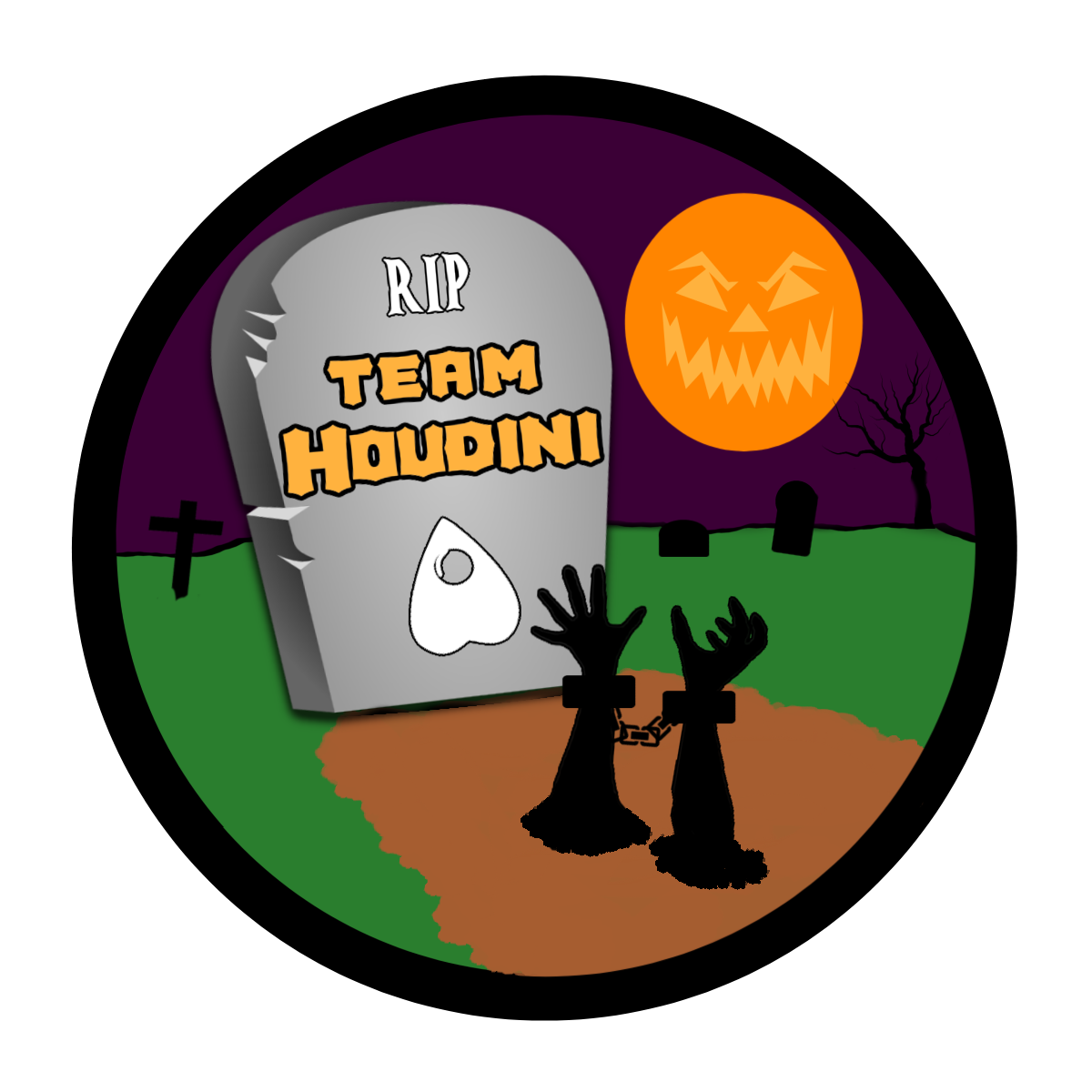 This attraction was reviewed on October 8, 2022 by Team Houdini.
---
About Our Reviews and Rating System
---
Final Score: 8.37
Final Scores – By Category

Final Scores – By Attraction

Summary:
Infernum In Terra is back for its fourth season. It's still a fresh face in the area, but Sean, the owner, is no noob to the haunt industry, having worked in haunts in the past and creating some amazing props and masks for haunts all over the country.
Located in Wheeling, West Virginia, at the location of an old meat packing plant, Infernum looks very unassuming from the outside but inside hell hath run wild. Vile creatures and tortured souls wait for the living to enter giving them a chance to attach to the living and escape.
This year's theme is centered around atonement, atonement for our sins because the road to hell looks very unassuming as well.
---
Cast Score: 8.38
Cast Scores – By Question

Cast Scores – By Attraction

Cast Review:
The cast featured an estimated two dozen actors who played a variety of freaks, demons, and ghouls who stayed committed to their characters. Many of the actors were interactive and had great dialogue. Anathema returns and she is no longer celebrating her 1001st birthday but helping guests atone, she is pretty bubbly for a demon perhaps this is just a ruse to get us, humans, to let our guard down.
Inside the haunt, we met various colorful characters who provided interaction. Some had us play a guessing game to move on to the next room. In one area, an older woman screamed at two of us to face a wall because of our behavior, while our third member had to find the door out. He pointed to a door and she berated him when it turned out that the door had a wall behind it. She provided a good performance even walking like an older person. We also had a similar experience with a butcher who provided a riddle-like dialogue on how to escape, which we were not smart enough to figure out. A female priest asked us about our sins, taking one of us into the confessional with her. She asked him what his sins were and then sent us on our way.
Tormented souls screamed out for help as we continued, a monk sent us into a church that held a demon with huge wings who stared viciously at us, and in the basement, ghosts and monsters made their presence felt with sudden surprises and more interactions.
We thought that the cast filled the walls well, but a few more personalities wouldn't hurt as we felt there were a few areas that were a little light on actors; however, they do fill these well with animatronics that we will discuss later.
---
Costuming Score: 8.12
Costuming Scores – By Question

Costuming Scores – By Attraction

Costuming Review:
Many of the actors wore makeup that made them appear ghost-like. Most of the actors had pale faces, some of which resembled skulls, while others had splats of blood on them. The priest had a traditional cassock and the monk was dressed in a brown scapula and donned a cowl. The girls who appeared as demons and the undead, mostly wore dark dresses while the demon in the church had a red rubberlike suit with defined muscles and horns and the doctor at the end had on a gas mask and hazmat suit.
The line actors were well-dressed too. A living or nonliving, scarecrow wore a flannel with overalls and burlap looking mask with straw hair. There was also a ghoul in a trenchcoat and skeleton pants wearing a skull mask with black hair. We did enjoy the skeleton mask but the costume seemed a little off. Then there was Anathema, who had returned from last year. Her big boisterous personality was once again complemented by a fabulous costume that looks like it could be from the Victorian Era, complete with black horns, poofy golden hair, and a train (or tail as she called it) that had floral designs.
Most of the costumes were sufficient and fit the scenes but a few little tweaks to the details would be appreciated and give a more realistic feel. Such as a better costume for the skeleton line actor or even the addition of skeleton hands/gloves to give a more complete costume.
---
Customer Service Score: 9.23
Customer Service Scores – By Question

Customer Service Scores – By Attraction

Customer Service Review:
Google Maps took us directly to the location. Parking is still an issue as it is on the street and around the neighborhood. Once we found a spot, it was easy to locate the haunt as it is on the corner. The staff at Infernum is always great. The ticket booth is still located on the rear side of the building near the haunt entrance. The souvenir shop continues to feature small items and snacks, as well as props from Screamation Studios.
We did not notice any visible safety issues that are outside of the norm for a haunt. You do still have to climb a flight of stairs to enter the haunt as well as descend stairs when heading to the lower level of the haunt. The staff we encountered were friendly and helpful.
Internum's website has all the information we were looking for before visiting. On the home page, there is a link for tickets, schedules, social media links, and a menu with additional info.
---
Immersion Score: 7.44
Immersion Scores – By Question

Immersion Scores – By Attraction

Immersion Review:
Outside of the haunt, there is not too much going on, there are some signs that read Infernum in Terra on the building, Halloween music plays near the ticket area, a food truck provides food and drinks, and line actors and a baby goat entertain guests. The line actors were engaging as they were continually walking around and engaging with the customers even singing "Happy Birthday" to someone.
Anathema also does a great job setting the tone of the haunt and providing the back story, which is kind of broad, giving the haunt more freedom. The theme does feel immersive and other characters do acknowledge the need for atonement. Alters, the confessional, and the church all felt authentic, and the basement made me feel like I was not contained inside a building.
---
Special FX Score: 8.63
Special FX Scores – By Question

Special FX Scores – By Attraction

Special FX Review:
Walking through the Infernum felt chaotic (in a good way). Screams were plentiful as they echoed throughout; it felt like true agony and torment were lurking around every corner. Some intense music could also be heard faintly in some parts behind all the screams adding a cinematic effect.
The animatronics continue to be some of the most effective we have seen. They're not just used as a distraction like most haunts but as a main and effective scare (more on that in a bit). The scene of the reaper lifting the ceiling and trying to reach you is always terrifying to see. A zombie trying to escape from behind bars was unexpected, skeletons flying off of walls caught us off guard, and a farting animatronic worked to serve up some laughs as we walked underneath it. Props were realistic things such as a dead nun sitting at a desk, a skeleton laying in a bathtub, and aquarium tanks full of skeletons of frogs, fish, and other animals. Some animatronics were quite gory, one guy was missing his lower half and hung from the ceiling by his throat thrashing around, a woodchipper was covered in blood and guts and the toilets, well, they were a little sh!tty.
The level of detail in Infernum is great, especially for a newer haunt. Some areas have more detail than others but we never felt pulled out of the attraction. Cobwebs on various items, thematic props (alters, body bags, caskets), and the rooms themselves made each scene feel different and unique. The church featured pews and dimly lit candles and the lower level had fencing to help give it an outside feel. The added touches of colored lighting, strobe lights, and the use of flickering candle-like lighting also helped add a sense of depth to certain scenes. Height changes, tight areas, fog, and lasers were nice touches too.
We enjoyed the new sets and props as well as the classic ones we have seen in years past. Creative lighting, interesting scenes, and awesome animatronics make a very unique experience.
---
Scare Factor Score: 8.25
Scare Factor Scores – By Question

Scare Factor Scores – By Attraction

Scare Factor Review:
Infernum will definitely catch you off guard with scares. From the moment we entered, we were greeted with sounds of screams and demons popped out from seemingly nowhere to get a quick startle scare. When they are not hiding in the dark, they just scare you through their demeanor and sudden yelling.
If the actors don't scare you, the animatronics will. They are loud, violent, and unexpected. The sensors seem to be set so well, going off at the perfect moment. The reaper unexpectedly lifting up the ceiling will have you trembling in your boots. For some, the confessional may be scary but trying to find a way out of a room as a 5-foot-tall ghost screams and emasculates you is very unnerving. For me, the best scare is by far the demon, which is a good mix of human and animatronic scare (I won't elaborate for spoiler reasons).
Shortly after atoning for our sins and having our blood washed clean, we saw a girl on a gurney begging for help while a guy in a hazmat suit told us to get out of there, which serves as the finale to the haunt. It was random, but it was better than nothing.
Infernum packs a punch with a good mix of scares, really utilizing animatronics and props in a very efficient way.
---
Entertainment & Value Score: 8.5
E&V Scores – By Question

E&V Scores – By Attraction

E&V Review:
Infernum In Terra is open on Fridays and Saturdays from 6:30 pm-11pm and on Sundays from 6:30pm-9pm. The haunt will remain open until November 5th and has other special events planned.
Tickets are $15 online, $20 at the door, and $25 for VIP. Sundays are discount days with tickets priced at $13. The haunt took us about 19 minutes to walk through which puts the minute per dollar at about 1.27 which is above the average for the area. This is one of the less expensive haunts, especially for the level of quality they have to offer. There were no other included attractions for the price outside of music and line actors. Food trucks are there nightly as mentioned.
Even though they have reached their senior year, Infernum in Terra is still the new kid in school, but that does not mean they can't hang with the big dogs. The creations and design of the haunt are incredible and very impressive. The props and mask-making abilities make the haunt feel unique, the immersive sets offer nice visuals, and the actors were very dedicated to their craft which made the experience more polished.
Infernum in Terra has all the tools in place to be a winner, and if they continue moving forward with their creativity and thespian-ism, they could become a name synonymous with haunted attractions. As I said last year "to keep such a place a secret would be a sin," which is more fitting as this is where atonement awaits.
---
View Full Score Sheet
---
Pics We Took From Our Visit:
---
---
Guest ReviewsGuest Average: 8.83 out of 10
Genie – 10.00/10 – November 4, 2022Had a really good time at this haunt.. definitely will be going back
Katy – 10/10 – October 9, 2021This by far was the best haunted house ive been to thus far! It's super interactive and everyone …show more stayed in character the entire time. I absolutely loved it! I plan to come back again this season. Worth the hour and a half drive!
Hugo Tomaini – 10/10 – October 23, 2020This attraction was one of the best haunts I've seen this year by far. Sean Cooley is as authentic …show more as you get in this business, originality is impressive and the storyline was a good one. All his props are made by him, not one was copyrighted or resembled any monster from any movie I've seen. Characters were awesome,haunt layout was awesome. The rating I gave this haunt within a 100 mile radius is a 9 out of 10. The rating I give this haunt as a local haunted attraction is a 10. Congratulations Sean Cooley and your team of amazing people for a scary and fun time. Definately will be coming back. This review also will be on Haunt World. Great job.
---
Past Awards
---
2022 Awards
Scariest Animatronics (Given by: Team Houdini)
Rosemary - Kai Ashby (Given by: Team Houdini)
---
2020 Awards
"Best story telling"/"Best Plot" (Given by: Team Houdini)
Best New Haunt (Given by: Team Houdini)
---
---
Past Awards
---
2022 Awards
Scariest Animatronics (Given by: Team Houdini)
Rosemary - Kai Ashby (Given by: Team Houdini)
---
2020 Awards
"Best story telling"/"Best Plot" (Given by: Team Houdini)
Best New Haunt (Given by: Team Houdini)
---