Infernum in Terra Hell on Earth – Full Review
Infernum in Terra Hell on Earth is a Haunted Attraction located in Wheeling, WV.
4302 Jacob Street, Wheeling, WV 26003View All Details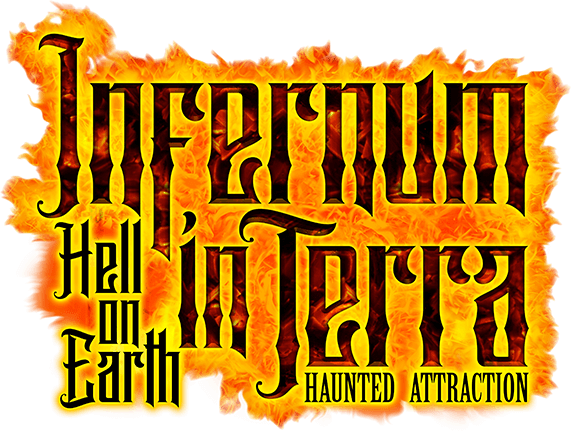 Features:

Free Parking, Restrooms/Porta Potties On-Site, Food/Concessions, Gift Shop/Souvenirs, You will NOT be touched, Original Characters, Uncovered Outdoor Waiting Line, Covered Outdoor Waiting Line, All-Indoor Attraction

Most Recent Video from The Scare Factor:
(Scroll for Scores and Written Review)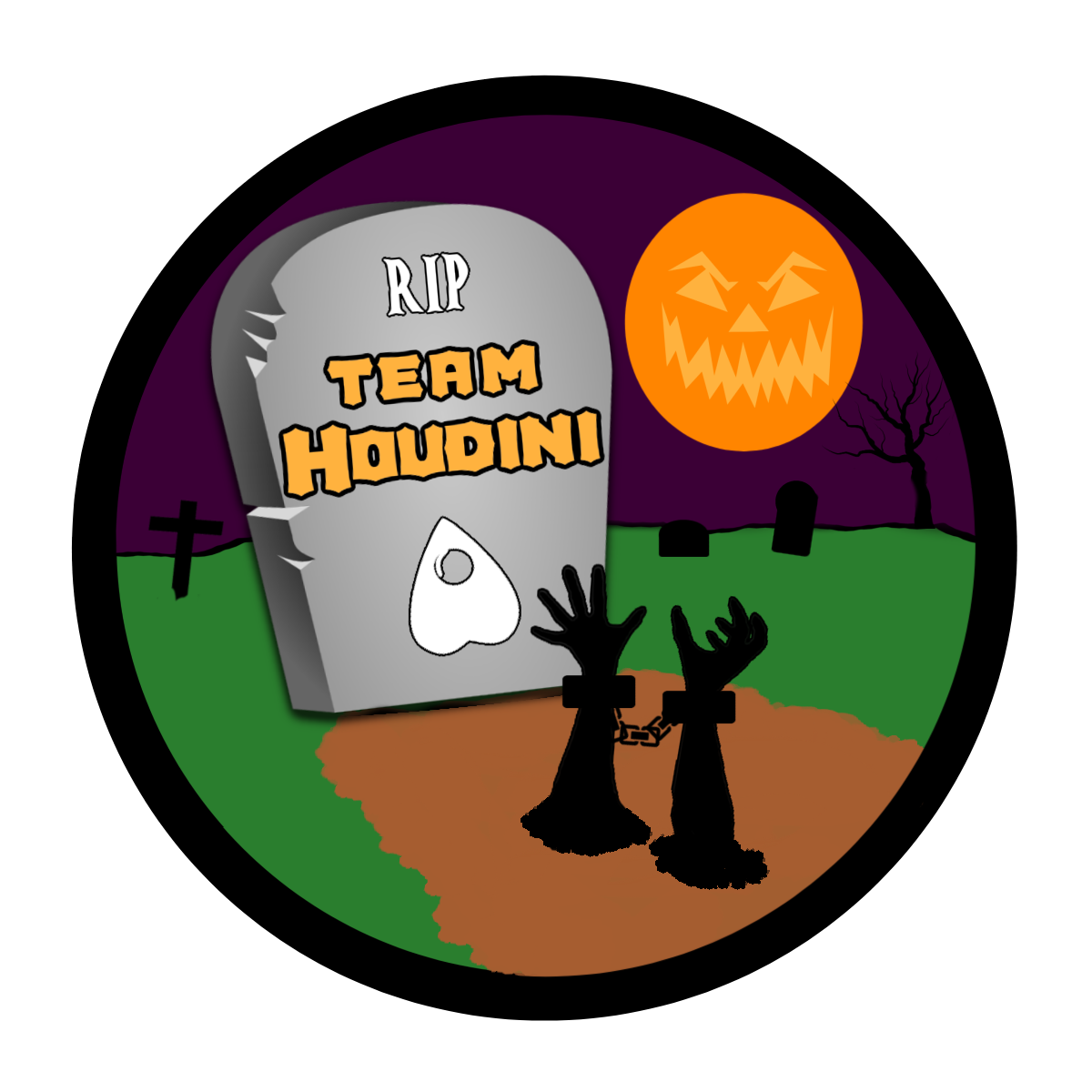 This attraction was reviewed on September 22, 2023 by Team Houdini.
---
About Our Reviews and Rating System
---
Final Score: 8.01
Final Scores – By Category

Final Scores – By Attraction

Summary:
Nestled in a pocket of West Virginia's enigmatic landscapes lies "Infernum in Terra," an ominous portal into the unknown. Concealed within an unassuming brick edifice lies a horrible revelation: the gateway to hell itself. As we entered, we were forewarned of a chilling prophecy from the Necronomicon, the ancient book of the dead, which ominously proclaimed that when the stars align, the doors of hell will swing wide open and provide passage to the netherworld.
Infernum is back for its 5th season, and Team Houdini is no stranger to this haunt, as we have reviewed them for the past four years. But hold onto your hats, folks, because this season is going to be unlike any before. We are diving headfirst into uncharted territory, at least for us, by bringing you along for the ride with our first video walkthrough. Can we, mere mortals, survive our epic Greek tragedy as we boldly venture into Hades itself? Will we emerge unscathed or fall victim to the underworld's grasp? Read below and click play to find out for yourself. Buckle up; it's going to be one hell of a ride.
---
Cast Score: 7.86
Cast Scores – By Question

Cast Scores – By Attraction

Cast Review:
Amidst the portals of hell, a coterie of characters is contained: a diabolical doll, a shifty shaman, a deceptive devil, a brash butcher, a freaky fish, a conversational cow, an individual with great "hand-eye" coordination, and other unruly undead creatures, to name a few. Although we were forewarned of a diminished staff for opening night, the expectation of potential lulls in the experience was swiftly dispelled as our passage through the haunt unfolded. We never felt a lack of interaction or downtime as we progressed through the haunt. A few characters popped up in multiple locations to fill areas, with everyone feeling well-placed.
An intriguing fact was brought to our attention after our experience: most of the actors this evening were completely new to the industry, which, again, surprised us. As we enjoyed our interactions with each character, each person provided a unique persona. The devil's demanding demeanor persuaded our team member to provide a secret: "Mark, you don't wear socks?" The out-of-tune organist provided a very creepy vibe. The eyeless monk provided a stern energy. Even a whimsical game of rock-paper-scissors became our guide to navigating the dark, confined labyrinth.
The queue actors provided good interaction with the crowd. I was harassed while setting up for our video walkthrough by a demon character, who I believe was named Mongo. He kept asking for my possessions in exchange for candy. Ultimately, we could not agree, but I enjoyed our banter. Overall, we were pleased with the characters; as usual, Infernum delivered actors who could improvise and interact over the conventional realm of jump scares. However, I believe we did get one literal "boo" that caught us off guard.
---
Costuming Score: 7.98
Costuming Scores – By Question

Costuming Scores – By Attraction

Costuming Review:
Costumes in this eerie realm were not just mere attire but extensions of the characters' personas, pairing well with scenes while providing increased realism. We enjoyed the voodoo priest, who had great makeup and attire appropriate for the character. The bones adorning his hat made the costume feel more authentic. The devil, a timeless embodiment of malevolence, was a fusion of modern and classic. The detailed makeup, complete with menacing horns, merged seamlessly with the allure of a red velvet suit. Her blood-smeared countenance and Victorian-style dress exuded an unsettling unease, a silent testament to the horrors she embodied. As we encountered the butcher, a sense of revulsion washed over us. His grimy visage, hidden behind a Leatherface-inspired mask and a blood-soaked butcher apron, spoke of unspeakable acts and grotesque deeds. The organist, with her haunting horned mask, left us in awe. The deliberate obscurity of her eyes, seemingly blacked out, breathed life into the mask, granting it an unsettling realism—an eerie detail that set her apart.
Our favorite among the grotesque gallery was the blind monk, an enucleated figure draped in blood-soaked cloth. His red monk's robe concealed the void of his missing eyes; instead, they were embedded within his bloodied hands—a terrifying fusion of sight and suffering. At the zenith of this nightmarish parade stood Anathema, the princess of hell. Her attire, unchanged for a millennium, bore testament to her diabolical legacy. Towering horns, a tattered, blood-soaked gown, and demonic makeup coalesced into a nightmarish visage.
However, amid the myriad horrors, a few costumes fell short of our expectations. The fish mask, though uniquely detailed, clashed discordantly with its mundane, street-clothed counterpart. Similarly, the bovine and a few other dark-clad characters left us wanting more. Yet, there were two queue actors, notably Mongo, whose imposing full-head mask—encompassing head, shoulders, and chest—brought his character to life and provided great entertainment. In retrospect, the costuming presented a paradox. While some masks and makeup exhibited unparalleled detail and realism, others were incongruously paired with ordinary street clothes. We couldn't help but feel that a tad more attention to detail would have elevated the entire experience, immersing us even deeper into this nightmarish realm.
---
Customer Service Score: 9.1
Customer Service Scores – By Question

Customer Service Scores – By Attraction

Customer Service Review:
Our trip to Infernum was a breeze thanks to Google Maps, which once again led us directly to the location. The perennial parking challenge persisted, with on-street and neighborhood parking, but luck was on our side, and we secured a spot. Infernum's strategic corner location made it easily identifiable once we had parked.
As always, the staff at Infernum were top-notch—friendly and eager to assist. The ticket booth remained in its customary spot near the haunt entrance, and the souvenir shop offered various small items, snacks, and intriguing props from Screamation Studios. Regarding safety, we didn't observe any unusual concerns for a haunt. However, it's worth noting that there are stairs to ascend upon entering the haunt and descend when moving to the lower level, in addition to some tight, dimly lit, and low-ceiling areas inside.
Infernum's website was a valuable resource before our visit, providing all the necessary information. Their homepage featured links to purchase tickets, view schedules, access social media profiles, and find additional details. Overall, our visit to Infernum was seamless, with reliable navigation, a welcoming staff, and the convenience of online information.
---
Immersion Score: 7.12
Immersion Scores – By Question

Immersion Scores – By Attraction

Immersion Review:
As noted, tonight was opening night, a dress rehearsal to shake out the bugs. Therefore, they did not have the full experience they usually have to keep patrons busy, as attendance is generally low at this time. To our disappointment, the DJ's tunes remained silent, the savory temptations of food trucks were nowhere in sight, and the reels of classic horror films were conspicuously absent from the night's festivities. But fret not; we were assured that these spine-tingling delights would grace the scene in the coming weeks, just as we'd witnessed in seasons past.
The storyline was succinct: a cosmic alignment in this cursed corner of the universe had birthed a portal to hell, setting free a motley crew of demons into our mortal realm and beckoning us to dare cross into theirs. Once inside, we felt immersed. Infernum does a great job of making you feel completely separated from the outside world. Inside, the detailed sets and claustrophobic design keep your mind focused on the haunt and its ghastly inhabitants. Once completed, you exit into a gift shop with cool merch and snacks. From there, you can head back outside to the queue area if you want to experience anything additional.
---
Special FX Score: 8.56
Special FX Scores – By Question

Special FX Scores – By Attraction

Special FX Review:
Stepping into Infernum is an unforgettable sensory onslaught, a haunting symphony of spine-chilling echoes reverberating through the twisted corridors. Within those infernal confines, screams pierce the air, eerie bangs, and ominous growls send shivers down your spine, and unsettling clashes echo through the haunt. It's an overstimulating sound experience, immersing you completely in the chaos of hell. But it doesn't stop at mere auditory torment; the audio is not just heard but felt. The vibrations permeate your very being, intensifying the anxiety that comes with the realization that you've ventured deep into the heart of darkness.
Lighting plays a pivotal role in orchestrating the nightmarish scenes. It draws your attention to critical moments, heightens the sinister mood, or cruelly disorients us, hapless mortals. The ethereal hues of blues, greens, reds, and oranges dance upon the sets, creating an otherworldly ambiance. Strobe lights, lasers, and fog envelop us, as we push forward on our harrowing journey, ensuring fear and confusion are our constant companions.
Infernum consistently delivers detailed animatronics. These mechanical monstrosities, are so realistic, lurking in the shadows, springing to life with impeccable timing to deliver heart-stopping scares. It's a testament to Infernum's mastery, showcasing some of the most compelling uses of animatronics in the realm of terror. Together, it's an unholy trinity of sound, lights, and animatronics that weave into an intricate tapestry, adding layer upon layer of immersion to each surprising scene.
---
Scare Factor Score: 7.77
Scare Factor Scores – By Question

Scare Factor Scores – By Attraction

Scare Factor Review:
Infernum does an excellent job of seamlessly blending the talents of live actors, animatronics, and masterful set design into a nightmarish smoothie of terror. The actors delivered an unsettling fusion of eerie interactions and classic jump scares, lurking in the shadows with ghoulish gazes.
The butcher seemed to materialize out of thin air, catching us off guard repeatedly. The organist, in a fit of madness, mercilessly pounded the keys of her organ while her eyes remained locked on her own reflection in a mirror, creating an intensely suspenseful moment as we cautiously circled her. Meanwhile, a limber lass scaled the walls, in front of us. The unpredictability was not only from the actors but from the animatronics as well, that seemed to awaken when we least expected them to.
The conclusion of our infernal odyssey was not entirely wrapped up, leaving us with a lingering sense of dread. Anathema, in her malevolent splendor, declared that her throne wasn't built in a day (which is true as they are finishing the final set), and her over-the-top interaction spilled out into the gift shop, leaving us both laughing and unnerved. Our souls were treated to a mesmerizing variety of scares, each hitting us from a different angle. Direct scares, disconcerting interactions, moments of spine-tingling suspense, grotesque revelations, and heart-pounding confrontations with our deepest phobias all mingled seamlessly, creating an unforgettable tapestry of fear.
---
Entertainment & Value Score: 7.88
E&V Scores – By Question

E&V Scores – By Attraction

E&V Review:
This year, when it comes to haunted attractions in the area, the going rate seems to be around $25. However, at Infernum this season, they're offering general admission for just $15, with a VIP option priced at $25. Here's where it gets intriguing: with VIP access at Infernum, you're essentially paying the same as what other haunts charge for their standard admission.
Now, let's talk about the length of the experience. Our stopwatch revealed a 20-minute walkthrough, consistent with the duration of previous seasons. Crunching the numbers, this translates to approximately 1.3 minutes of hair-raising thrills per dollar spent, surpassing last year's average of 1.25. So, not only is Infernum easy on the wallet, but it also delivers a spine-tingling bang for your buck.
A special note: Since tonight's visit was essentially a live dress rehearsal with fresh talent, the owners went the extra mile. They personally collected the names and email addresses of each guest, promising tickets to return and experience the full, unbridled terror of their show. Now, that's customer service that certainly makes up for the absence of some of the usual additional entertainment. Infernum doesn't just offer a great deal; it's also a fantastic show with a commitment to ensuring its patrons get the full spine-chilling experience they deserve.
Check out our video walkthrough to see some of what we experienced, and then check it out for yourselves because there is nothing like a live show. Trust us; it's a "hell" of a show.
---
View Full Score Sheet
---
---
Guest ReviewsGuest Average: 8.83 out of 10
Genie – 10.00/10 – November 4, 2022Had a really good time at this haunt.. definitely will be going back
Katy – 10/10 – October 9, 2021This by far was the best haunted house ive been to thus far! It's super interactive and everyone …show more stayed in character the entire time. I absolutely loved it! I plan to come back again this season. Worth the hour and a half drive!
Hugo Tomaini – 10/10 – October 23, 2020This attraction was one of the best haunts I've seen this year by far. Sean Cooley is as authentic …show more as you get in this business, originality is impressive and the storyline was a good one. All his props are made by him, not one was copyrighted or resembled any monster from any movie I've seen. Characters were awesome,haunt layout was awesome. The rating I gave this haunt within a 100 mile radius is a 9 out of 10. The rating I give this haunt as a local haunted attraction is a 10. Congratulations Sean Cooley and your team of amazing people for a scary and fun time. Definately will be coming back. This review also will be on Haunt World. Great job.
---
Past Awards
---
2022 Awards
Scariest Animatronics (Given by: Team Houdini)
Rosemary - Kai Ashby (Given by: Team Houdini)
---
2020 Awards
"Best story telling"/"Best Plot" (Given by: Team Houdini)
Best New Haunt (Given by: Team Houdini)
---
---
Past Awards
---
2022 Awards
Scariest Animatronics (Given by: Team Houdini)
Rosemary - Kai Ashby (Given by: Team Houdini)
---
2020 Awards
"Best story telling"/"Best Plot" (Given by: Team Houdini)
Best New Haunt (Given by: Team Houdini)
---
Join ourspookyadventures!
We visit Halloween haunted attractions year-round! Follow us for haunted house walkthrough videos, behind the scenes footage, and more!