Insanitarium Haunted Attraction – Full Review
Insanitarium Haunted Attraction is a Haunted Attraction located in Trussville, AL.
8433 Gadsden Highway, Trussville, AL 35173View All Details

Features:

Handicap Accessible, You will NOT be touched, Covered Outdoor Waiting Line, Indoor/Outdoor Waiting Line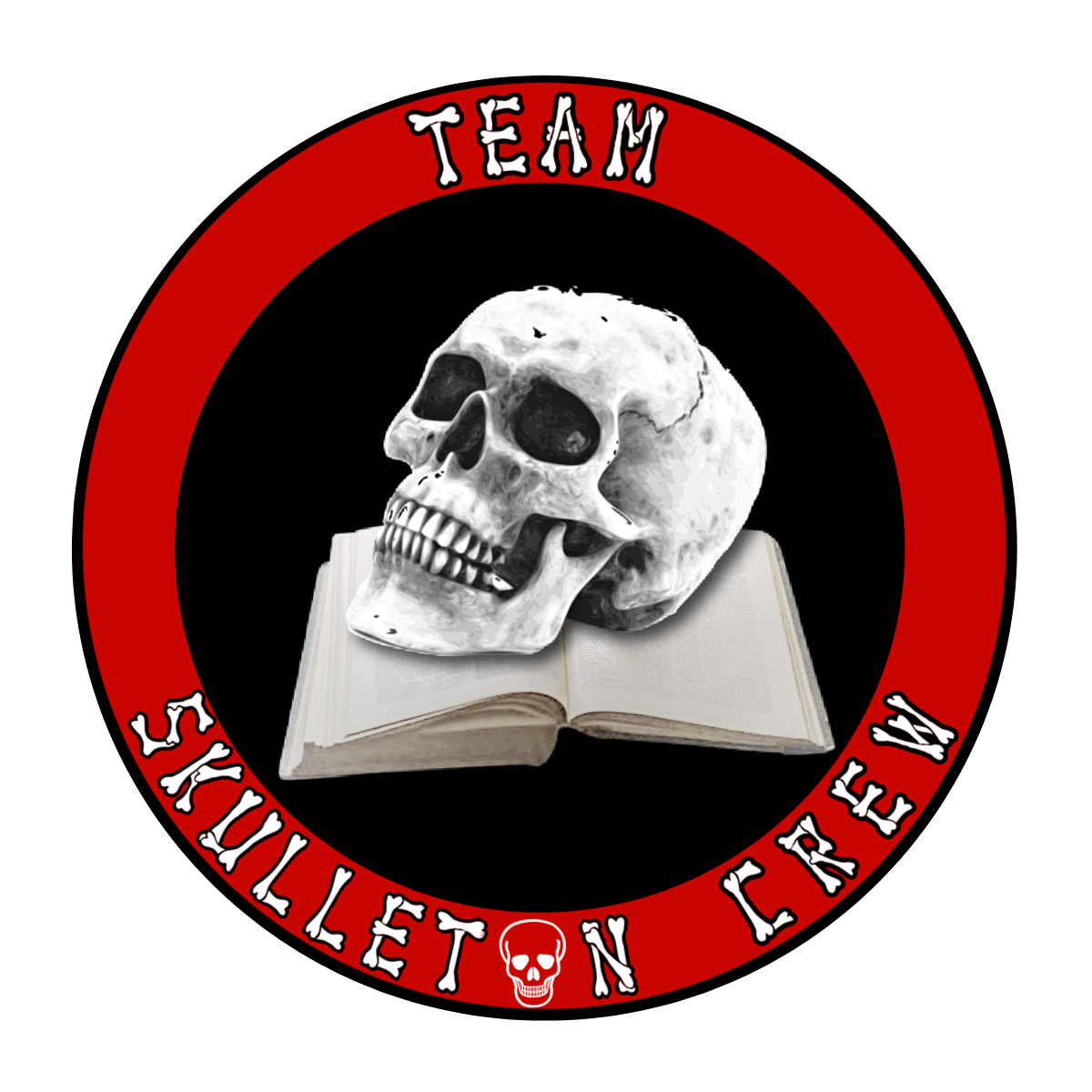 This attraction was reviewed on September 30, 2023 by Team Skulleton Crew.
---
About Our Reviews and Rating System
---
Final Score: 8.19
Final Scores – By Category

Final Scores – By Attraction

Summary:
Insanitarium originally opened 12 years ago, in Pinson, Alabama, in the Palmerdale Homestead Community Center (a large old school building that they transformed every year into the Insanitarium). Sadly, the town committee decided to kick them out of that building, and they had to start over from the ground up. This is year 2 in their new location. Insanitarium has built 2 buildings so far on their new property and plans to add more structures and expand their haunt in the near future. We are excited to see them grow back into what they had been before, and from what we saw during our visit this year, they are well on their way! Owning their own location gives them the freedom to customize a bit more, showcase their talents, and create a crazy (dare we say insane?) haunt!
Insanitarium considers itself a PG-13 haunt and requests that anyone ages 12 and under be accompanied by an adult.
---
Cast Score: 8.09
Cast Scores – By Question

Cast Scores – By Attraction

Cast Review:
The first cast member you meet is a very funny character called P.B. He/She is the gatekeeper to the haunt and interacts with the queue line to entertain the waiting guests. P.B. asks the patrons various questions and often hilariously roasts them for their answers! His/her deadpan humor is perfect for keeping the crowd distracted while other characters quietly make their way into the line to surprise guests.
Once inside the haunt, we met engineer Victorious and her sister. These SteamPunk ladies were adorned in great costumes and, with their spot-on British accents, explained that their machine would transport us into an Insanitarium patient's deranged mind! These two characters continued the great audience interaction we had in the queue and that we experienced throughout Insanitarium!
As we continued, we encountered a variety of characters & creatures of all shapes and sizes! And they appeared from many different directions! Most of the creatures didn't talk. They made weird grunts, roars, & growls. Some belted out maniacal laughter. All of these sounds were unnerving.
Most of the interactions were non-verbal, growling, screaming, and guttural noises, which worked well for our haunt senses. (All too often, the characters' "dialogue" can pull you out of the scene!) The few characters that did speak were very good at bantering. One 'patient' made us laugh by responding to something we uttered in fear with, "That's what she said!"
Insanitarium is partially indoors and out, and the cast was very good about guiding us over odd steps and warning us when to duck to go through small tunnels without breaking character or taking away from the scenes.
---
Costuming Score: 8.1
Costuming Scores – By Question

Costuming Scores – By Attraction

Costuming Review:
The main host characters, Victorious, and sister, were dressed beautifully in richly detailed Steampunk outfits. Their gorgeous costumes were perfect on their stage with a giant steampunk machine background!
There's also a puppet-like character that we first met outside the haunt in the ticket booth line, and then again inside the haunt. His creepy "Pinocchio" mask and dapper, but grungy suit created a silently mysterious character.
Much of the cast wore makeup. Details were sometimes hard to make out since they were often in darkened areas. The costumes that we could see appeared to be distressed clothes that were appropriate for the character they were playing. We had to nickname one individual 'Norman Bates' mother,' which referenced, of course, Norman Bates dressed up as his mother.
Ultimately, costuming and makeup felt appropriate and fitting for the various scenes we encountered.
---
Customer Service Score: 9.8
Customer Service Scores – By Question

Customer Service Scores – By Attraction

Customer Service Review:
Insanitarium's website provides you with the address, a set of frequently asked questions, a nostalgic history of their ad posters from previous years, and a sampling of spooky music by one of the haunt's co-owners.
If you are looking for dates and hours of operation, you will need to click on 'Tickets,' which will take you to the Haunt Pay site. There, you'll find the dates, times, and ticket options. Tickets can be purchased online or at the ticket booth. If you purchase your tickets online, you proceed to a window on the left side of the ticket booth.
Insanitarium is fairly well hidden, nestled along a hillside in Trussville and against a thick forest of trees, which definitely adds to the creep factor! Once your GPS gets you to the location, look for the glow of purple and orange lights. You will go down a steep drive and into a grass parking area. Helpful parking attendants are there to direct you to the best spot. Parking is free!
Once parked, you walk through a giant tower and proceed to the ticket booth. The ladies working the booth were very friendly and can answer questions and fill in on a little history of Insanitarium if you're curious. There is a small merch booth to the left of the haunt entrance. They sell wristbands, t-shirts, and some unique hand-crafted items.
One thing we definitely missed from their old location was the fire pit! They do have a lot of space here, so hopefully, it's in their "to do" list.
---
Immersion Score: 7.92
Immersion Scores – By Question

Immersion Scores – By Attraction

Immersion Review:
The covered queue corral at the start of the haunt is decked out with jack-o-lanterns on the posts and a few trees here and there. This setting gives you a chance to interact with P.B. and put yourself in a Halloween mindset.
The inside is pretty rustic, with rough painted walls throughout. As we mentioned before, the haunt spans inside and out, and in a lot of the outdoor areas, kudzu vines and natural plants enhance the immersion experience. Dodging vines as we made our way through the pallet maze, with creatures growling from the shadows, was one of our favorite parts.
There were several cool sets, including a toy shop, Dolly's Playhouse Theatre, and an overgrown greenhouse. We really liked the attic scenes, that were made even better with the descending piano and voice music running in the background.
We did notice some ornate sconces lighting up a red hallway, and the 12' high ceilings at the beginning were very cool and created a foreboding feeling as you entered the house part of the haunt. The house also had some great bookshelves filled with tattered times. Some of the bookcases fell forward, forcing you to shimmy underneath.
Throughout this haunt journey, sound effects, music, and, of course, the characters helped to keep you grounded in the current scene.
---
Special FX Score: 7.81
Special FX Scores – By Question

Special FX Scores – By Attraction

Special FX Review:
Insanitarium loads up the special effects at your introduction to the haunt. The steampunk room has plenty of flashing lights and devices. When you leave the room to enter the dark hallway, Insanitarium spirits you into the insane mind with a mesmerizing red laser spiral effect
The ambiance of the haunt is set with low-level lighting and flickering lighting in certain scenes. Background music and sound effects add to the tension of your walk-through. Whether intentional or not, light passing through the slats of the pallet maze created some interesting and distracting shadows, setting up an environment perfect for emergent scares.
It appears that Insanitarium created some giant tree trunks with outstretched limbs. The bark of these trees looked great amidst the LED lighting. The night we visited, there was a full moon, which further enhanced the appearance of the trees.
---
Scare Factor Score: 8.11
Scare Factor Scores – By Question

Scare Factor Scores – By Attraction

Scare Factor Review:
Insanitarium is largely an old-school haunt relying on some great jump scares from its many dark corners. Don't worry about sequence order for your group. The cast is pretty good about finding opportunities to share the scares with everyone regardless of walking order.
In some rooms, you will hear banging on the walls and inhuman sounds but never see the actor that produced them. Other unnerving sounds are produced by characters that might invade your personal space and provide an intimidation scare.
Some of Insanitarium's better scares don't require actors to be near you… they play on your phobias of the dark and tight spaces. There are spots where you get to try to find your way through pitch-black mazes with only the taunting voices of the inhabitants to guide you… but can you trust the voices?
---
Entertainment & Value Score: 7.99
E&V Scores – By Question

E&V Scores – By Attraction

E&V Review:
A general admission ticket for Insanitarium was $20. Our walkthrough time was 13 minutes. This results in a value of .65 MPD (minutes per dollar).
Your queue line time with P.B. (Possibly short for Patricia Bonaparte, but we heard several versions of P.B. names from him/her!) was very amusing and certainly a bonus part of the price of admission.
For customer convenience, there was a food truck on-site that sells hotdogs, wings, fries, soda and water. We didn't notice seating or tables, but there is lots of space for hanging out for a snack before or after your scares. Our visit was early in the season, so there may be plans to add additional vendors as the time gets closer to Halloween.
---
View Full Score Sheet
---
Pics We Took From Our Visit:
---
Promo Images:
Click to Enlarge
---
Guest ReviewsGuest Average: 10 out of 10
Meghan McCay – 10/10 – October 29, 2023It gets better and better every year!!
Ginger – 10.0/10 – October 15, 2022Definitely my FAVORITE haunted attraction! Don't miss this one! The actors were awesome as usual. I …show more didn't think it was even possible but it's even better since they relocated. A unique experience for sure!
Meg – 10/10 – September 28, 2018The staff was friendly, the scares KILLED me even tho I never get scared, the makeup, costumes and …show more scenes were very well executed and the originality was amazing. Warped my sense of reality and I'm going to come back next weekend.
Join ourspookyadventures!
We visit Halloween haunted attractions year-round! Follow us for haunted house walkthrough videos, behind the scenes footage, and more!