Irvington Asylum – Full Review
Irvington Asylum is a Haunted Attraction located in Irvington, KY.
14259 US-60, Irvington, KY 40146View All Details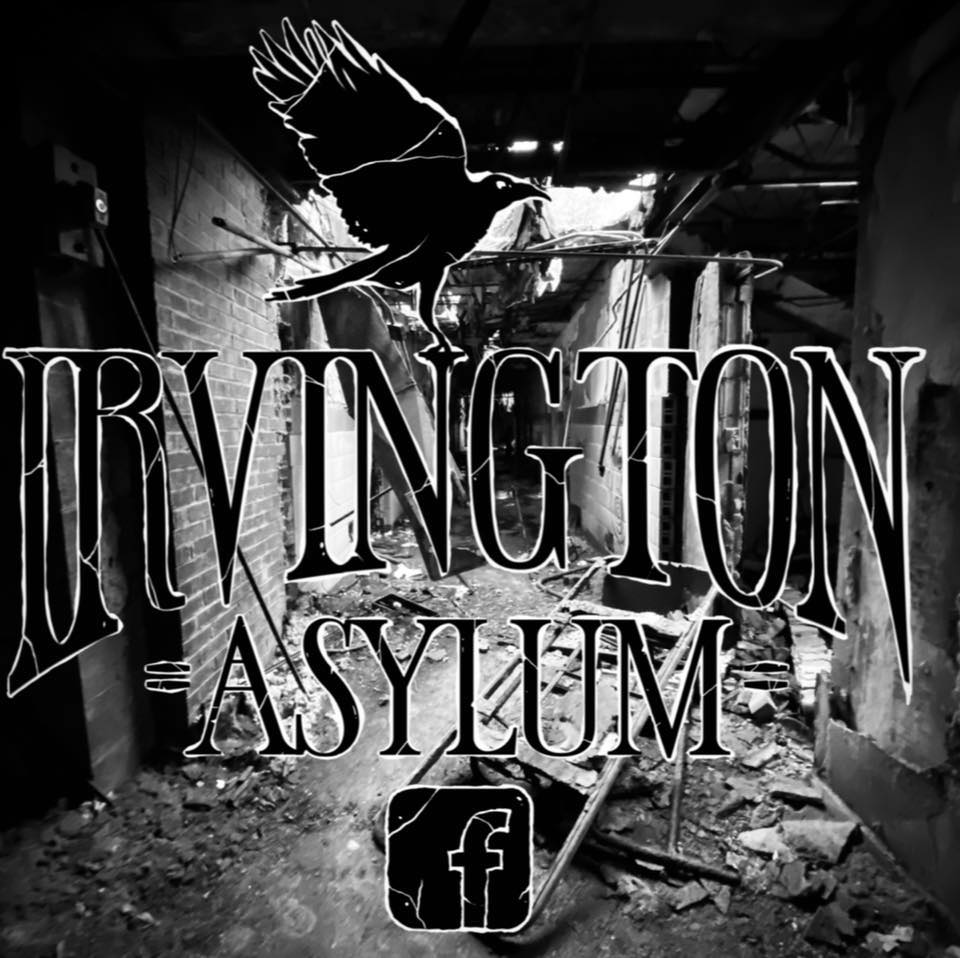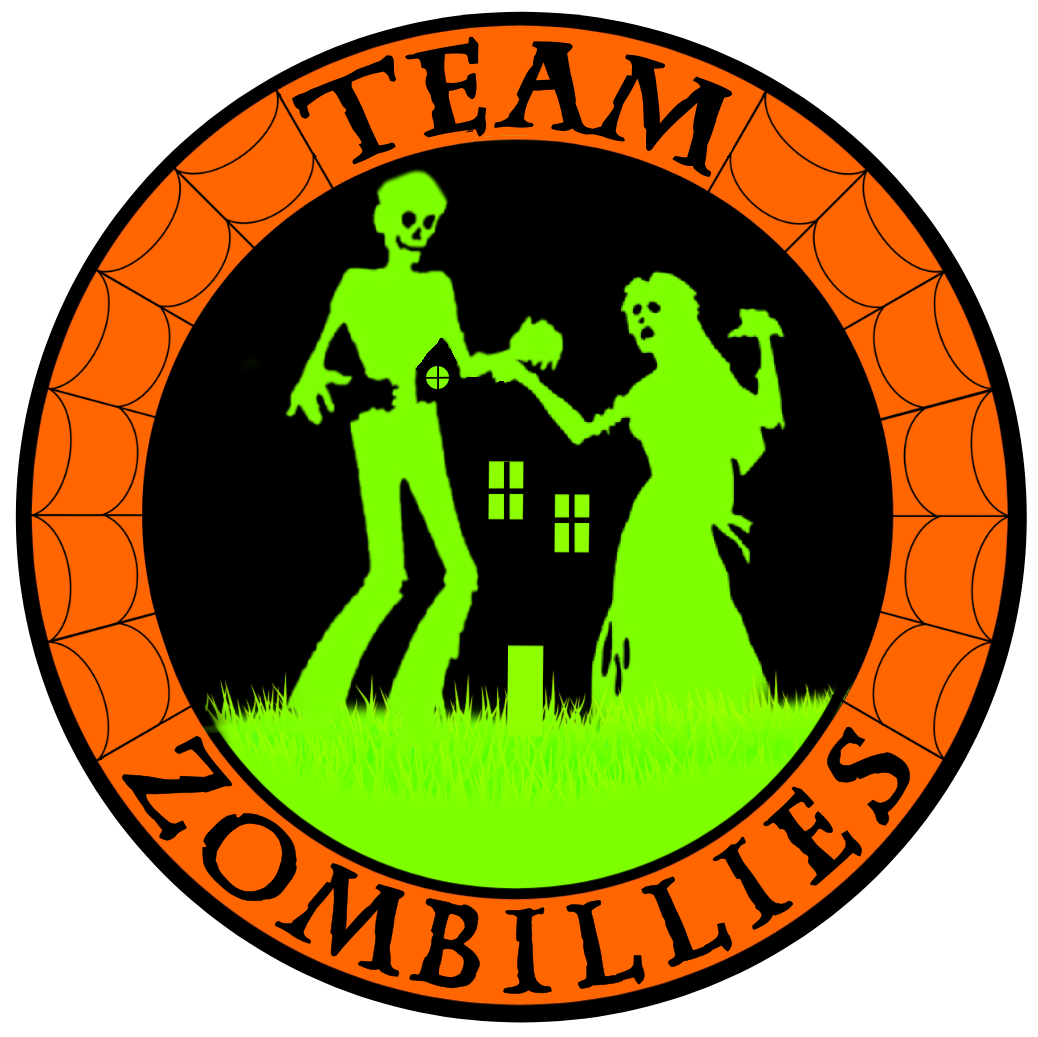 This attraction was reviewed on October 21, 2022 by Team Zombillies.
---
About Our Reviews and Rating System
---
Final Score: 7.49
Final Scores – By Category

Final Scores – By Attraction

Summary:
Just outside of Louisville, Kentucky, awaits a sanctuary of invalids (or seemingly so). But these are no ordinary subjects. Upon stepping through the front door, mischief and mayhem were turned loose upon us, comprised by not just the patients but their doctors, too! A new haunt has taken over a wing of the Old Irvington Elementary school in Irvington, Kentucky. It just so happens they're looking for new interns.
For a first-year attraction, we weren't sure what to expect. However, our first day on the job as interns for Dr. Ulrick was a success. We will be better prepared to deal with irate and intense patients next time. Despite this being a brand-new attraction, the creators have had experience putting on haunted attractions and working for them. If you've been to the Hatler Home Haunt in Louisville, you may recognize some of the staff.
The asylum is currently an actor-driven haunt where you will become part of their story. If you're looking for a good time with some even better scares, look no further; they have a treatment plan for that.
It's time to test your limits.
---
Cast Score: 8.15
Cast Scores – By Question

Cast Scores – By Attraction

Cast Review:
As mentioned above, with this being a brand-new haunt, we weren't quite sure what to expect. But, in the first room, we knew this cast would bring it!
Our first encounter was with Dr. King, who had an accent and was all about getting into our personal space. As he questioned us (double-checking that our male team member had no chance of being pregnant), several wandering patients surrounded us, creating quite the scene as they made lots of noises and sniffed us.
Shitstain Stan got all up in our business as we had several run-ins with him. You'll know this character when you see him. Dr. Ulrick was another stand-out, as he prepped us to become his new interns. As we made our way through the halls and rooms, the energetic cast did a great job filling the space; this crew was all over the place!
Some of the patients and staff also worked well with one another, feeding off each other and acting in unison as they tried to convince us to help them. They also referred to each other. As we were going over our W2 information, a lunatic snuck into the waiting area and was promptly escorted out by staff. As another crazed lady creepily sang B-I-N-G-O with us, another patient worked with her to deliver a surprise at the song's end.
We always say not to trust clowns in haunts, but don't trust the rabbit in this case. Thumper will lead you into the darkest quarters of the asylum and take your night vision away, leaving you feeling your way out of certain areas. Good luck with that. He'll tell you he's alone too, but as we said, don't trust him.
When it comes to variety, many of them worked well with their respective scenes, but as we passed through the central hallways, the patients were all screaming and talking so loudly that it seemed they were all doing the same thing. We would like to see a bit more variety here, and although a few screaming patients may be necessary for an insane asylum, it made it hard to understand the others.
Although some generic dialogue was utilized, others had unique things to say that matched their scenes well. For example, as we made our way through a toy room, the inhabiting patient was clearly distressed that we might even touch her dolls as she lingered behind us, screaming, throwing a tantrum, and then threatening us. A demented priest demanded our souls in a very creepy voice and insisted that we would be condemned, among other things. Another tried to give us an offering that we did not accept. Sorry, not sorry.
---
Costuming Score: 8.13
Costuming Scores – By Question

Costuming Scores – By Attraction

Costuming Review:
A medley of makeup and masks were worn throughout the asylum. The costumes consisted of grungy and distressed clothing, coveralls, patient gowns, and attire that blended well with the scenes. In addition, we noticed some messy hair that added to the realistic patient look.
Dr. King sported a white lab coat with his name embroidered on the chest as he carried around a clipboard, and Dr. Ulrick had a bit more of a menacing look, with grunged-out clothing and darkened facial features. He sounded sincere but had a look about him that we didn't entirely trust.
We noticed a stained underwear mask, a rabbit mask, an appropriate white-collared cloak, scratches on the skin, additional darkened facial features, and a mask over a patient's mouth because they like to bite. The priest was carrying around what appeared to be a bible, and the doctor had the clipboard, but some of the patients could probably be showing us other things from their rooms, etc., such as weird items like toilet plungers and other items we wouldn't dare get close to, perhaps?
---
Customer Service Score: 8.3
Customer Service Scores – By Question

Customer Service Scores – By Attraction

Customer Service Review:
Since this was our first visit to this location, we weren't sure where we were going either, so we punched in the address into our Google Maps app, and away we went, right past the haunt. Of course, now that we've been here, we know where to go, but this place wasn't the easiest to find or get parked at. In their defense, they did have several signs out by the road, but the one our app took us to was not lit well.
After we drove to the back of the building, then to the front, and back out to the highway and back in front of the school again, unsure of where the correct parking lot was, we noticed a staff member flagging us to a lot right in front of the school with their flashlight. There were no signs or typical high-rise lighting to confirm parking, but since there was a porta-potty nearby, it looked to be the correct place. Management did tell us that you can park in the front lot or the back lot of the building. The haunt's exit does place guests into the back lot, FWIW. Both parking lots are paved and free to use.
Once we parked, several friendly staff members greeted us, showing us where the marked ticket booth was and directing us to where we needed to wait in line. They were happy to answer our questions and seemed genuinely thankful to have guests visiting their attraction.
Navigating the inside of the attraction was fairly simple. There was one moment where we got confused about whether we should enter a door or not into a doll room as it didn't look like the path, and upon opening the door, it scooted some dolls out of the way. However, any other times when we weren't sure where to go, we just followed the red outlines and arrows along the floor.
At this time, Irvington does not have a website up. However, they have an active Facebook page and an online ticketing page where you can purchase your tickets in advance.
---
Immersion Score: 6.23
Immersion Scores – By Question

Immersion Scores – By Attraction

Immersion Review:
Irvington Asylum is located within a wing of an older elementary school. The front of the haunt was easily missed from the road, but once we got closer, we noticed signage around the ticket booth and an ominous glow on the area of the building inhabited by the haunt.
As we waited, a mixture of music filled the air. Unfortunately, other than that, there wasn't anything going on outside to help pump us up to enter.
However, all hell broke loose upon stepping inside. Loud, ominous music filled the air as we were surrounded and questioned. The decorated rooms, chaotic behavior, and foggy transitions helped in keeping us immersed in the haunt.
Dr. Ulrick gave us an intro that included the general gist of why we were there. He explained that they pride themselves in treating all of their patients like family, i.e., there's no electro-shock therapy, padded cells, etc. He told us he needed our help and was bringing us on as interns. Although this was very prominent in the beginning, the rest of the haunt felt like a crazed asylum where the treatments they were utilizing and the storyline were no longer quite as evident.
The flow of the haunt spills guests into the back parking lot. For those who want to partake in the haunt's escape room, it is conveniently located near the attraction's exit as well.
---
Special FX Score: 7.4
Special FX Scores – By Question

Special FX Scores – By Attraction

Special FX Review:
A layer of fog floated throughout the asylum, giving it a dark, dreary feel. At times, it was super thick, leaving us guessing where we were going. A long hallway with caged dividers served as a transition between various groups of rooms.
An ominous tune flooded through most of the asylum. At times, the patients themselves were so loud between yelling and banging on objects that it would have been hard to hear any other sounds around them. There was also the loud roar of a chainsaw.
Some of the areas consisted of great scene detail. We noticed weathered, filthy, and mucky walls. The waiting room looked realistic, with a line of chairs and chair railings on the walls. We also saw some vintage-looking speakers that seemed like they were from an authentic asylum. The toy/doll room was one of the most detailed, with toys all around us and several large children's drawings hung up on the wall.
Although the rooms did make it feel like we were in an asylum at times, this was no ordinary sanatarium. Some of the rooms here were quite different. One of the largest areas of the asylum was laid out like a pitch-black maze. When we say this area was dark, it was the type of dark where we couldn't see our own hands in front of our faces! Every so often, we were given just the right amount of light to steal our night vision and light up the path in front of us. We also made our way through the doctor's office with a large desk; we walked in between tightly spaced church pews, through a hall of sheets, and various hospital rooms.
An effective strobe left us walking sideways, upside-down crosses left us questioning what types of things were going on inside, and metal fencing and barrels were used to divide a giant hallway that made it seem more like an asylum as we passed through it. That hall just kept going and going!
---
Scare Factor Score: 7.91
Scare Factor Scores – By Question

Scare Factor Scores – By Attraction

Scare Factor Review:
The denizens of the asylum effectively kept us on our toes as we wandered through. They also targeted each of us well. Some scares were potent enough that they'd likely nail a whole group simultaneously.
If you're afraid of the dark, you'll have a hell of a time here. As mentioned above, their maze is 100% dark. We couldn't cheat in this one at all by looking for light toward the ceiling; it just didn't work. A few other surprises were awaiting within the nooks and crannies of the maze, too, but we won't dare spoil any surprises.
Overall, the scares were pretty tricky to predict. Some aggressive actors enjoyed getting super close to us, sniffing and stalking us, and some came from seemingly nowhere. Loud noises came from all directions, and as were sat down in some chairs, it wasn't long before the crazed lunatics attacked the wall behind us.
One of the most effective surprises came in the guise of a suitcase. We can go no further with this explanation, but we bet it'll get ya! Threatening dialogue left the skin on our necks standing up at times, and an aggressive chainsaw actor chased us out of the finale area while waving the saw close to our heads.
---
Entertainment & Value Score: 6
E&V Scores – By Question

E&V Scores – By Attraction

E&V Review:
Several ticketing options are available. A visitation with the crazed asylum patients costs $20.00 per person (and possibly a bit of your sanity as well). On nights when there are a lot of visitors, fast passes are available for $30.00. For those that would really like to test their patience (their own, not the "patients" inside), guests can purchase a combo ticket for the escape room and the haunt for $30.00. For those too scared to take on the haunt, escape room tickets are $15.00.
From the moment we entered Dr. King's questioning until we narrowly escaped a coiling chainsaw chase, it took us 14 minutes. This brings the MPD (minutes of entertainment received per dollar spent inside the haunt) to 0.7. This is below the average of 1.0, which we like to see most often. Despite the short duration, the ticket price is one of the lowest in the area. We also saw some coupon information on their Facebook page, so be sure to look into that before visiting.
If you like escape games, we recommend partaking in the $30.00 haunt/escape room combo. We tested our luck, and although we failed miserably, it was a fun, interactive room with a few surprises of its own.
Regarding entertainment included with the ticket price, aside from the main attraction, there was only music outside. There were no photo ops or actors outside to interact with during our visit.
Because we'd been to one of the owner's home haunted attractions in the past that we thoroughly enjoyed (Hatler Haunt), we knew these guys would put on a pretty good show. But, boy, were we surprised with what they could pull off in a short amount of time in their first year as a "pro" haunted attraction. We can't wait to see what they come up with in the upcoming years!
If you're looking for a new haunt just south of Louisville, Kentucky, that won't break the bank full of an interactive cast that loves to get their scare on, then be sure to visit them; "Everybody leaves, but not a soul does."
---
View Full Score Sheet
---
Pics We Took From Our Visit:
---
---
Guest ReviewsGuest Average: 10 out of 10
Pamela – 10/10 – October 15, 2022I had the scare of my life it was way better than field of screens was and I went to field of …show more screams a few weeks ago and like I said way better than that I wish my friends would have came there instead of field of screams
Ben – 10/10 – October 14, 2022Really good setup. Actors were actually into it, actually scary. Definitely do the escape room as …show more well. Totally worth it!
Priscilla B – 10/10 – October 8, 2022It was great for the price and scare factor. Our group all loved it!
---
Past Awards
---
2022 Awards
Dr. King - Ashton Jantzen (Given by: Team Zombillies)
Shitstain Stan - Cheston Mahoney (Given by: Team Zombillies)
---
---
Past Awards
---
2022 Awards
Dr. King - Ashton Jantzen (Given by: Team Zombillies)
Shitstain Stan - Cheston Mahoney (Given by: Team Zombillies)
---