Irvington Asylum – Full Review
Irvington Asylum is a Haunted Attraction located in Irvington, KY.
14259 US-60, Irvington, KY 40146View All Details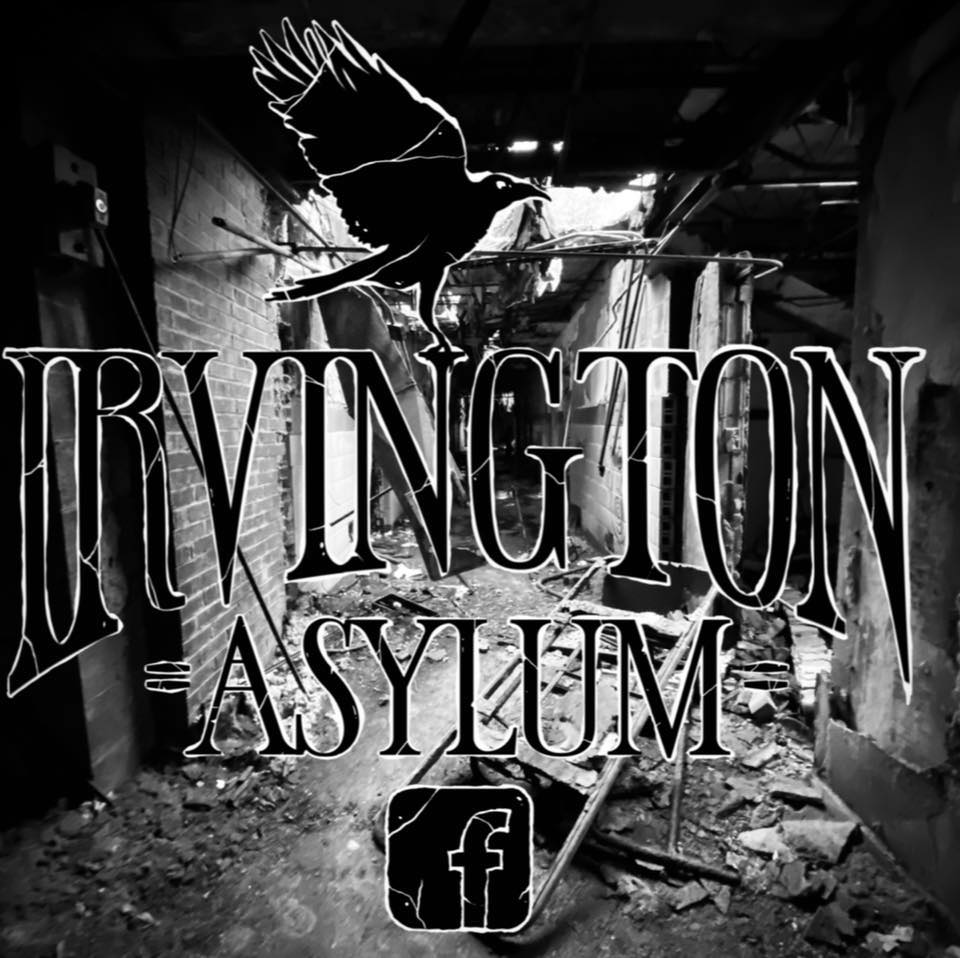 Most Recent Video from The Scare Factor:
(Scroll for Scores and Written Review)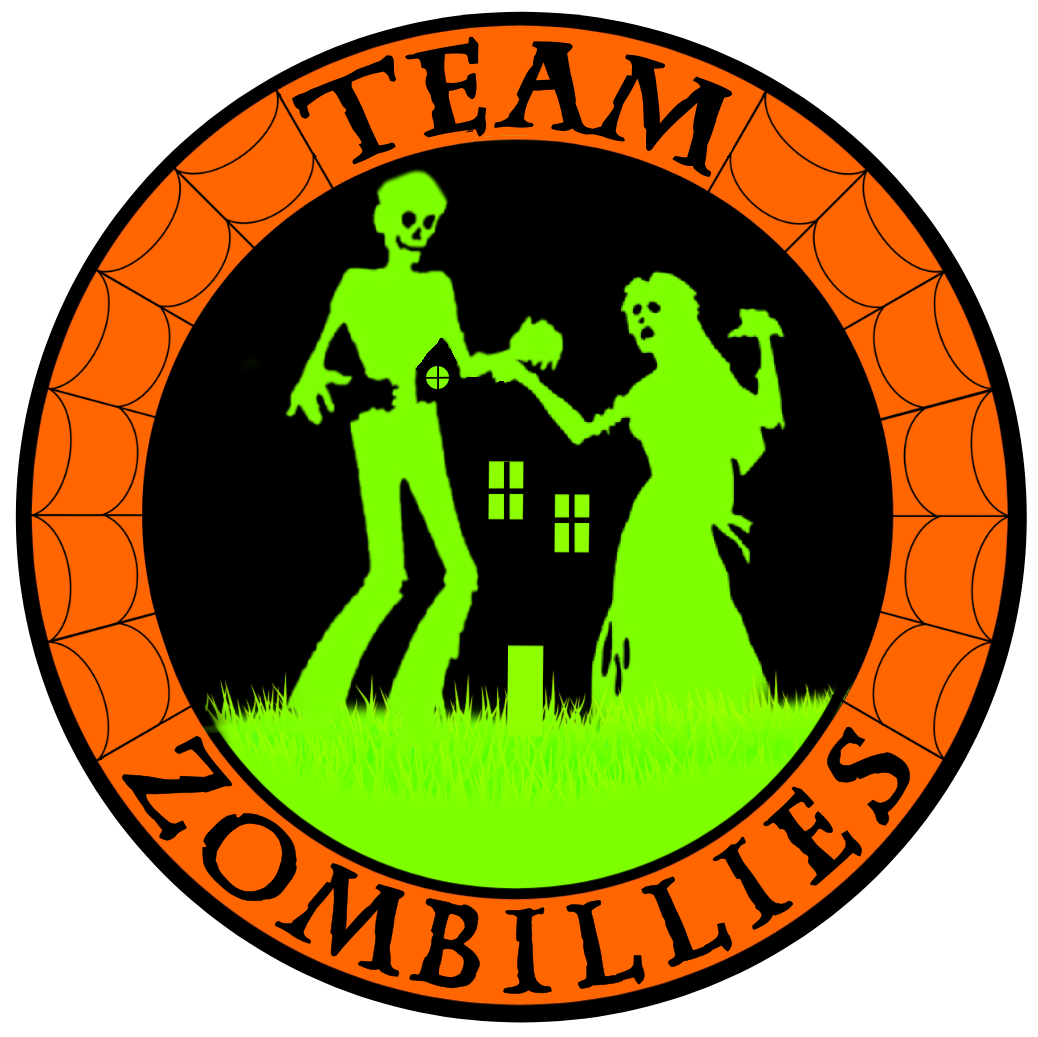 This attraction was reviewed on September 29, 2023 by Team Zombillies.
---
About Our Reviews and Rating System
---
Final Score: 7.66
Final Scores – By Category

Final Scores – By Attraction

Summary:
As the full harvest moon loomed overhead, we soon discovered a collection of patients teetering on the edge of madness. We braced ourselves for an extra dose of insanity!
The thrill of the unknown meets frenzy in only their second season at Irvington Haunted Asylum. The energy here was palpable. Despite the in-house doctor, it appears that the patients have overrun the asylum. Perhaps he wasn't a doctor at all?
The asylum was hiring help, so we stepped up to the plate. However, shortly after our 'job interview' began, we started to question our own insanity… You see, there's a twist – not everyone makes the cut. Some unfortunate souls may find themselves in their own… barrel!
Don't fret if you're not a seasoned thrill-seeker; they've carved out a special place just for you in their infamous chicken coop!
Did we make the cut?
---
Cast Score: 7.96
Cast Scores – By Question

Cast Scores – By Attraction

Cast Review:
What a wild night we had in the asylum! With his multiple personas, Rooster set the stage with his eerie charm before we even entered. Inside, Woody and Shitstain Stan had us in splits with their darkly deranged (and funny) antics. In the absence of Dr. King, the maintenance man had stumbled into his position through a baffling beginning, adding to the intrigue. Why was he measuring us?
Madness reigned as crazed lunatics lurked around nearly every corner, infusing the asylum with energy. The dialogue was relentless, leaving us yearning for occasional moments of eerie tranquility amidst the chaos. It was sometimes loud, as if the patients were screaming over one another. One would scream, then another, and sometimes another, becoming a domino effect of constant screaming.
Aside from the more calm, enveloping opening sequences, additional interactions and memorable phrases pierced through the chaotic and deafening dialogue. However, after a healthy handful of the I.A. residents fashioned their initial performance, they resorted to pleading for us to stay and begging us not to leave. Although the thought of us staying there was quite unnerving, we would love to see a variety in this particular dialogue with less screaming.
As we slowly tip-toed through, we were asked if we wanted to play games like hide and seek. Once we entered their sanctuary, we were met by a demon and led down a darkened hallway to face more hysterical patients repeating bizarre and eerie behaviors. Several stand-outs included the straight-jacketed sisters, who were super stoked about the upcoming spoon feedings and seemed perturbed that we weren't nearly as excited as they were, the lady beating the static-y TV, and the patient with the IV pole.
By the night's end, Rooster quickly jotted up to us, asking if we'd seen Rooster. Damn, that's some good medicine (or lack thereof)! Also, ask Rooster what "Jesus is in the box" means.
---
Costuming Score: 7.9
Costuming Scores – By Question

Costuming Scores – By Attraction

Costuming Review:
The asylum cast wore various makeup consisting of blood stains, grease paint, and darkened facial features. Several unique masks were also noticed. The clothing appeared lived-in, with lots of stains in the various tattered attire consisting of shirts, pants, coveralls, scrubs, patient gowns, and straight jackets. We enjoyed the addition of the I.A. on some of the clothing. In addition, some cast members sported an unhinged hairstyle with various damage, dirt, and other stains matted into the neglected hair of these ill souls. Or, perhaps possible electroshock therapy will do that to one's head?
We weren't always sure who the patients and staff were here; everyone seemed discombobulated. Rooster was wearing someone else's skin as a mask, and he couldn't even remember whose skin it was – hah. Shitstain Stan was wearing some rather non-whitey tighties on his head; it's evident how he got his name. The maintenance man, Woody, wore paint-stained coveralls matching his paint-stained hair… or maybe he was a ghost, and that's where his silver appearance comes in. Dr. Ulrick's attire consisted of a blood-stained white collared shirt and khaki pants, giving off a true "mad" doctor appearance.
The first patient that attacked us (or evident patient) was forced to wear a gas mask-looking device, preventing him from biting anyone else. The demon had a terrifying white mask covering its entire head, eyes looking like a cage, and body draped in a long robe, but we noticed some obvious Nikes to go with that cape.
Many of the patients also had weapons or props to complete their looks. A patient freakishly followed us around as she rolled her IV bags while another handed us a doll that we did not get to keep for long. Near the end, the compilation of chainsaw assailants was the most intimidating-looking of the bunch, and rightfully so!
---
Customer Service Score: 8.44
Customer Service Scores – By Question

Customer Service Scores – By Attraction

Customer Service Review:
Irvington Asylum sits on the border of a time difference and operates on Central Time. This is not noted on their Facebook page as of now. We used Google Maps to navigate the trip, yet if we had not been the prior year, we would have likely passed the one-story, former school building and circled, searching for a bit as it was not evident from the highway. There was a wooden sign by one of the entrances with a small light shining over it, though it was camouflaged in the grass. We took one wrong turn toward an incorrect road off the highway, then backed onto the right road and headed toward the Asylum.
There are two parking lots for haunt seekers; one sits in front of the building, one in the back (for overflow), and both are free. Please see the parking lot map on Irvington's Facebook page to ensure you understand before heading to the haunt. There is also a well-placed port-a-potty in front of the building between the school and the front parking lot.
A few moments after parking, Rooster greeted us, and other staff members were immediately following. They were very enthusiastic in speaking with us as we were having fun with those in character and chatting about the haunt. The owner said that large banners are on the way, there will be an ambulance out front sometime in the future, and flags to block off the incorrect roads so that customers know which direction to take after exiting the highway. Implementing these items will help haunt seekers and passersby alike notice this attraction.
Once open, the ticket booth was well-lit as we walked from the front parking lot to the haunt entry line. Once we had our tickets, we lined up at the entrance, where the line was marked with a rope guide.
Though there is light over the entrance steps closer to the building itself, the staff was incredibly helpful in watching over everyone and bringing awareness that the steps are steep and to step up mindfully; also, to watch the small step up into the actual building as they held the door open for our entry.
Navigation inside the building included guidance from characters, plus arrows and tape on the floor in red. We got confused at one point but were back on track within seconds when a character pointed in the right direction.
Irvington Asylum still needs to get a website up as of this writing. They have an active Facebook page and an online ticketing page where you can purchase your admission tickets in advance. For those curious, the haunt is indoors while the waiting line is outdoors. We recommend that the haunt pins some pertinent information for visiting to the top of their Facebook page.
---
Immersion Score: 6.63
Immersion Scores – By Question

Immersion Scores – By Attraction

Immersion Review:
Irvington Asylum takes place in a former elementary school building. While the haunt was not noticeable from the highway, we could see the illuminated ticket booth once we approached the parking lot. Hard rock music filled the air, and there was dim lighting around the haunt portion of the building. A newly constructed chicken coop adorns the front of the building for those who may not be brave enough to make it all the way through, serving as a photo op.
Scream VI played on a blow-up screen as we stood in line, and a couple of the characters interacted with one another and everyone in line, showcasing electric energy and hilariously fun humor that prepared us to enter their deranged world.
The storyline here was quite unnerving. We were led inside by Woody, the maintenance man, and Rooster and Shitstain Stan. Once inside, music played in the dimly lit building, and we could hear various patients hitting the walls. We were immediately measured and instructed to sign our initials, "In case you all don't make it." We thought, uh oh, what have we gotten ourselves into? After we signed our initials on a piece of paper that read, "JUST SIGN" at the top, another door was opened, and we were off to see the doctor.
After being instructed to sit in the waiting area, the doctor explained that his patients were all going crazy. This became quite evident by the persistent screams and pounding on the walls around us. He said we would need to make sure we made the cut, or we would end up in barrels. He also informed us that the barrels were piling up and that he'd been trying to get rid of them, but he politely assured us they hadn't lost anyone in days.
Beyond that point, mass chaos ensued. The patients were jumping all around, following us, banging on everything, screaming, and begging us to stay. They were clearly frighteningly ill! We saw the barrels at one point, but they spared our lives.
The grand exit led us to the back parking lot, where there was nothing to do during our visit. However, their escape room is located near the exit for customer convenience.
---
Special FX Score: 7.4
Special FX Scores – By Question

Special FX Scores – By Attraction

Special FX Review:
You won't see many moving contraptions, lively monsters (other than the patients), or animations inside Irvington Asylum. Instead, you will feel like you're entering a medical office that transitions into foggy and frenzied institution corridors. What we mean is it's a mess!
The first step in the asylum leads to a waiting room with dim lighting and patients in the background going crazy(er) aside; it's much like a waiting room elsewhere with its row of chairs to sit in while you complete your "paperwork." Seated once again as we were seen by Dr. Ulrick, an eerie soundtrack played with the occasional banging and screaming from those behind the walls. The soundtrack added an unsettling layer to our journey, while the authentic screams and banging never ceased.
As we continued, various caged spaces, walls with stains and holes from patient damage, a dark maze, boarded-up areas, and bloody sheets draping down created quite an interactive path. We noticed that a doorway through a padded wall made us feel like we were secluded for a moment. Furniture was flipped over, hospital equipment was stacked up, and we had to navigate between appliances. The church pews were narrowly spaced out, making it dreadfully difficult to escape what was lurking around. For as large of an open building as this is, we believe the creators have done a much better job at making potential new hires feel pretty "at home" in a deranged asylum.
There are many patient rooms to visit. One of the features that left us feeling equally insane as the intense asylum residents is an area where we were directed to circle through a few of the patient rooms on more than one occasion. We wondered: were we going insane, have we been drugged, or have we indeed been here before each time it happened? If the patients yell at you to go a certain way, you should likely be a Linda and listen.
Although the asylum still needs more intricate scene details, the decor immersed us in the many patient rooms and corridors. Creepy lighting, including candles, a flickering lamp, and effective strobes, was also at play. One hallway was lined with some truly disturbing paintings; check those out as you walk through.
We saw the barrels throughout and wondered if they were full or if they were for us.
---
Scare Factor Score: 7.88
Scare Factor Scores – By Question

Scare Factor Scores – By Attraction

Scare Factor Review:
First and foremost, don't forget to leave your initials for Woody on the signup sheet held by his clipboard while you wait in the front room to see Dr. Ulrick; they need this for your toe tag or to paint on your barrel. This immediately flowed our fear juices (hopefully not into a barrel later). The high energy of the asylum kept us pumped up for what was to come with each step. We never knew when the disorienting atmosphere would lead us to where the unwell patients hid.
The cast with bone-chilling commentary equally targeted us; they targeted the front of the group, stalked us, and we just couldn't find our way out of the maze where they snuck up on us in the dark on multiple occasions. One patient does not like light and will suddenly yell at you if they see any!
As another patient tried to bite us, bouncing around their particular scene and climbing walls, we found ourselves backing away from their intimidating actions. We were also lured into playing a harrowing game of hide and seek with another patient, so prepare to play games if you dare to visit the ill. However, they could see in that fog way better than we could.
If you're not a fan of the darkness, a part of this asylum may terrify you. As mentioned above, the maze is 100% dark, making it impossible to see anything in any direction. It's all a guessing game to make it through while being followed, screamed at, and wondering what's staring at you from within the darkness.
As we toured the asylum, it was difficult to predict the surprises, antics, and noises that would creep out seemingly from nowhere among the fog and dim lighting. It created a sense of uncertainty. The cast members kept it interesting by being extreme in action and sounds; we never knew when someone would be behind a wall or pop out from behind a sheet. We also didn't know what they would do or say to us. They constantly kept us guessing.
The finale was full of countless assailants waving chainsaws around us from above our heads down to the bottom of our feet. Toes, anyone? They were fast, relentless, and quite literally badasses as they swung the gas guzzlers around as if they didn't weigh anything. We must also mention this area was a caged-in walk, making it impossible for us to find the exit quickly. We felt trapped and eventually had to ask how to get out. While this worked well, this may become a line clog on busier nights, and they will need more barrels.
---
Entertainment & Value Score: 7.25
E&V Scores – By Question

E&V Scores – By Attraction

E&V Review:
Ticket prices remain unchanged for this year at $20 for general admission and $30 for Fast Pass. They also have an escape room on-site for an additional fee. Our time inside the asylum lasted 15 minutes. Your time inside could vary depending on whether you make the cut; some folks take longer to size than others.
The time we spent inside brings the MPD (minutes of entertainment per dollar spent) to 0.75. While this is below the average of 1 that we like to see, this is a newer haunt and remains one of the lower priced in the area.
During our visit, we rocked out to some tunes in the waiting line, a horror movie played on an inflatable projector screen, and the several actors who interacted with us provided additional entertainment included with the price. They also have a new photo op for those who aren't brave enough to make it through, but we'd like to see more spooky booths to take photos with (and it's good advertising).
Irvington Asylum is located about an hour south of Louisville, Kentucky. There are some other haunts nearby that you could easily pair visiting them within a single night. Should you brave a visit to this insane asylum, they'll be ready for you. The doctor is waiting.
---
View Full Score Sheet
---
Pics We Took From Our Visit:
---
---
Guest ReviewsGuest Average: 10 out of 10
Pamela – 10/10 – October 15, 2022I had the scare of my life it was way better than field of screens was and I went to field of …show more screams a few weeks ago and like I said way better than that I wish my friends would have came there instead of field of screams
Ben – 10/10 – October 14, 2022Really good setup. Actors were actually into it, actually scary. Definitely do the escape room as …show more well. Totally worth it!
Priscilla B – 10/10 – October 8, 2022It was great for the price and scare factor. Our group all loved it!
---
Past Awards
---
2022 Awards
Dr. King - Ashton Jantzen (Given by: Team Zombillies)
Shitstain Stan - Cheston Mahoney (Given by: Team Zombillies)
---
---
Past Awards
---
2022 Awards
Dr. King - Ashton Jantzen (Given by: Team Zombillies)
Shitstain Stan - Cheston Mahoney (Given by: Team Zombillies)
---
Join ourspookyadventures!
We visit Halloween haunted attractions year-round! Follow us for haunted house walkthrough videos, behind the scenes footage, and more!