Kreepy Hollow – Full Review
Kreepy Hollow is a Haunted Attraction located in Bishopville, SC.
1251 Joe Dority Road, Bishopville, SC 29010View All Details

Features:

Free Parking, Restrooms/Porta Potties On-Site, Food/Concessions, Gift Shop/Souvenirs, "Old-School" (Low Tech), You will NOT be touched, Movie Characters, Original Characters, Celebrity Appearances, Uncovered Outdoor Waiting Line, Indoor/Outdoor Attraction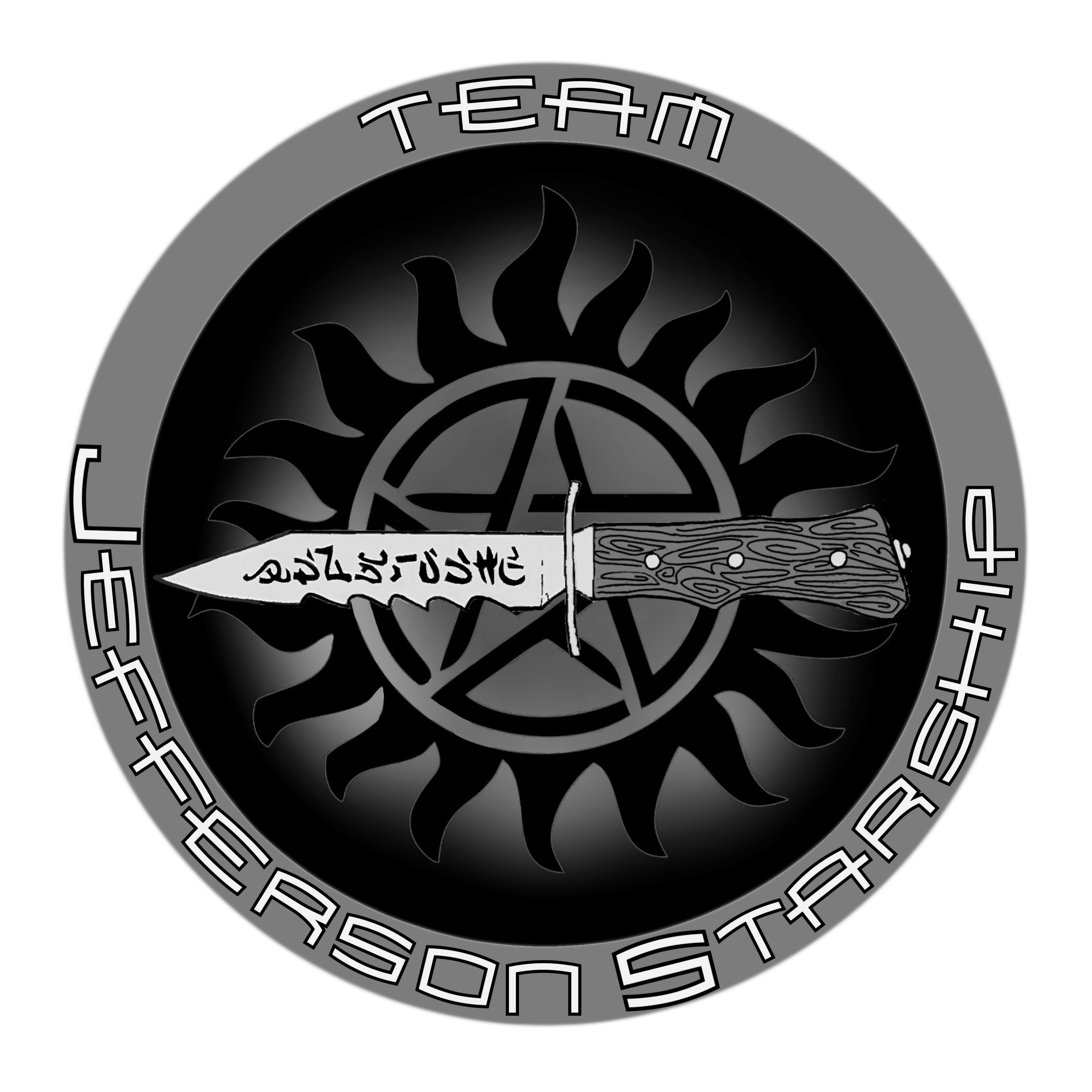 This attraction was reviewed on September 15, 2023 by Team Jefferson Starship.
---
About Our Reviews and Rating System
---
Final Score: 7.99
Final Scores – By Category

Final Scores – By Attraction

Summary:
We arrived at Kreepy Hollow in the backwoods of Lee County early on their opening night, September 15th, to reacquaint ourselves with this piece of local tradition. Kreepy Hollow has been around for quite some time and always brings a fun evening of entertainment, and this year was no different. Guests to this attraction can expect to spend some time in lines, so fast pass is encouraged, especially on busy nights. We timed our arrival early in the evening, and even so, there was already a small crowd starting to gather at the ticket booth waiting for the moment when the first tickets of the season would be sold.
Pop and rock music soon filled the air and we were waiting in-line for the first part of the Kreepy Hollow experience – the iconic bus ride. Prior visitors to Kreepy Hollow will know the way the attraction flows – bus ride, graveyard, house, hayride – all of that is still the same. There were a few changes to the hayride this year, but otherwise tradition is alive (or perhaps undead) and well at Kreepy Hollow. We experienced a few minor hiccups that can easily be chalked up to an early visit on opening night; the crew here are a good bunch of folks and we're sure that this season will flow smoothly for them.
---
Cast Score: 7.82
Cast Scores – By Question

Cast Scores – By Attraction

Cast Review:
The cast of actors at Kreepy Hollow are a great bunch of ghouls. Though a lot of the action seemed to be jump scares or screams that came from the same place or followed the same rhythm, there was still a lot of interaction between the ghouls and the guests. The bus actors were on point as always, providing a physically demanding but thoroughly enjoyable show that had the whole bus screaming and cheering. Likewise, the clown crew working the queue outside the house did a great job of providing a mix of creepy, menacing, and scary while still assuaging the fears of the occasional child visitor. The hayride actors were more sure-footed than our last visit and took the time to find and focus their attention on the most frightened of the passengers passing through their scenes.
If anything was missing, it was numbers; some of the scenes in the house and on the hayride are so big and expansive that it feels like there should be more actors in some places. However, with such a large property it can be hard to find "enough" actors. Kreepy does a great job with the staff that they do have, bringing scares right into the faces of guests with a scream and a roar.
---
Costuming Score: 7.8
Costuming Scores – By Question

Costuming Scores – By Attraction

Costuming Review:
Having such a number of different scenes spread out across such a wide area, the backwoods vibe of Kreepy Hollow comes through in the costuming. While some actors – like the queue line clowns at the house – have bespoke outfits, each customized with patches and unique to each actor, much of what we saw out on the hayride were much simpler versions and variations of dirt-splattered jeans and blood smeared shirts. Which is not to say that actors didn't fit in for their scenes – everyone seemed to fit in with their surroundings.
Moreover, some scenes did have unique costumes – the devil scene and the Puritan witch-hanging scene do a great job of presenting a singular motif across several actors. But eventually the number of masked madmen wears a little thin. Guests will enjoy seeing some classic horror movie figures in costumes that make them recognizable whether on the Masters of Horror bus or out along the hayride itself.
---
Customer Service Score: 10
Customer Service Scores – By Question

Customer Service Scores – By Attraction

Customer Service Review:
Despite its location in the middle of nowhere, it's fairly easy to find Kreepy Hollow. Spotlights illuminate the huge field that serves as a parking area while leaving some shadows at the property's tree line to help invoke a creepy feeling of being isolated even in a crowd of people. Walkways are kept clear and stairs are all clearly marked out.
Staff are friendly and welcoming with a clear distinction between Staff and actors. Kreepy Hollow also maintains an online presence that really ramps up as the season starts that helps to keep guests informed of what's going on out in the back woods as well as help to get folks excited for what's to come.
Like a majority of haunts, it's recommended that guests dress appropriately for their visit – a jacket if the night promises a chill, close-toed shoes for walking through the outdoors. None of this is unique to Kreepy Hollow but every year, so we were told, there's always someone who loses a shoe.
---
Immersion Score: 7.68
Immersion Scores – By Question

Immersion Scores – By Attraction

Immersion Review:
At Kreepy Hollow, you know you're at a Southern backwoods haunted attraction. At the top of the attraction, music is pumping and the lights are bright while the further back in the woods that we ventured the night comes in closer as do the actors.
The bus ride is very immersive and one of the signature experiences at Kreepy Hollow; the night we visited was no different. The clowns outside the house were very good at providing a creepy vibe before entering. However, there's not a single over-arching story to the scenes at Kreepy Hollow. Instead, we move from place to place, scene to scene, each its own piece of self-contained fear. Between each scene of the hayride, we got to chat and joke with the folks closest to us; likewise, the graveyard between the bus ride and the house provided a bit of darkened space to regather and regroup.
We would have liked to have seen more queue-line actors at the top of the attraction and while waiting for the hayride, but again with such a large property it's hard to get coverage everywhere for so many guests.
---
Special FX Score: 7.7
Special FX Scores – By Question

Special FX Scores – By Attraction

Special FX Review:
Given that Kreepy Hollow is spread across so much of the countryside, it's amazing what they've done with what they've got to work with. Music blares at nearly every scene on the hayride, and the scenes along the route are typically well appointed, but some of them clearly get more attention than others.
There aren't a lot of animatronics – nearly everything here is actor driven. Most of the special effects occur in the House itself, of course, which is where some of the creativity of Kreepy Hollow gets to shine through. From a beautiful storm scene, complete with rain, sound, and lighting effects that spans two stories in the house to rooms with banging cabinet doors and an initial room with a hidden panel, the House at Kreepy Hollow provides a great variety of special effects that appeal to nearly all the senses. We enjoy seeing what the staff at Kreepy Hollow will do each year with the house, what scenes will stay and which scenes will get a remodel. We encourage guests to keep their eyes open through the House if they want to see some of the best effects that Kreepy Hollow has to offer.
---
Scare Factor Score: 7.33
Scare Factor Scores – By Question

Scare Factor Scores – By Attraction

Scare Factor Review:
A night at Kreepy Hollow is an entertaining one. While the bus ride does an excellent job of spreading scares to everyone aboard, there are times that the House and the Hayride felt like they focused in on the middle of the pack, one side of the trailer, or focused heavily on the folks who were visibly the most frightened. Which we still found highly entertaining – there's always a bit of cheering when someone goes running from a chainsaw wielding killer or when someone else on the trailer is screaming and clutching at their neighbor.
The final scene along the hayride was better staffed than some of the earlier scenes which led to some wider audience engagement, but perhaps the scariest moment along the hayride was when we encountered the bus again roaring up behind our trailer complete with monsters on the exterior waving as if to grab us.
---
Entertainment & Value Score: 8.37
E&V Scores – By Question

E&V Scores – By Attraction

E&V Review:
Kreepy Hollow provides a great night of entertainment for a reasonable cost. General admission tickets are $25 and we spent about 40-45 minutes total in the attractions. We also spent a total of about two and half hours on-site between lines, concessions, and trying to see everything we could.
As the season goes along, we don't doubt that some of those waiting lines will grow and grow. If the line looks full when you arrive, we definitely recommend spending the money for the fast pass which will allow a guest to go to a much shorter line at each of the queues (Bus, House, Hayride). Again, there could have been more entertainment at each of the lines from queue actors or the like, but once inside each of the attractions at Kreepy Hollow, we were more than pleased to be starting off our spooky season at such a great haunted attraction.
---
View Full Score Sheet
---
Pics We Took From Our Visit:
---
Promo Images:
Click to Enlarge
---
Guest ReviewsGuest Average: 7.53 out of 10
Scottbryanwoodworks – 10/10 – October 20, 2017The bus ride is crazy exciting, fast paced, and and a great start to this amazing attraction. We …show more opted for the fast pass to skip the long lines that looked like the entrance to a Carolina/Clemson football game!! The fast pass saved us a good 45 min of waiting and only took us maybe 10 minutes before we were on the bus. From then to the end it was a 'hell' of an experience. Well worth the $70 bucks for me and my son. I be won't spoil the fun but it's definitely the best Halloween attraction I've been too so far
Cliff Lewis – 7.5/10 – September 15, 2023Overall not bad, could tell there were quite a few newer actors that hadn't quite got the hang of …show more things yet. It was nice to see the veteran actors giving them tips on how to improve though. They have a really great set-up that keeps me coming back every year. Will probably revisit mid season to see how the newer actors have improved. To be fair I went on opening night.
Big mike – 7.13/10 – October 19, 2019Lets be honest Kreepy hollow has the best set up around the area,but the cast and the brains around …show more don't got what it takes all tho Dr.giggles has a great persona..but it takes more than one to make a haunt work,but I will say the bad ass devil scene was the best over all and the bus omg wtf y'all could do better there's only two bus rides around and the other bus rides is Fletchers which never lets us down on blowing are minds …I'd recheck your review no offense
---
Past Awards
---
2019 Awards
Best Bus Ride (Given by: Team Jefferson Starship)
Best Chainsaw Maniacs (Given by: Team Jefferson Starship)
---
2018 Awards
Best Bus Ride (Given by: Team Jefferson Starship)
Actor Shout Out - Dr. Giggles (Given by: Team Jefferson Starship)
Actor Shout Out - Puritans (Given by: Team Jefferson Starship)
---
2017 Awards
Best Bus Ride (Given by: Team Jefferson Starship)
Actor Shout Out Award - Rope-Swinging Clown (Given by: Team Jefferson Starship)
---
---
Past Awards
---
2019 Awards
Best Bus Ride (Given by: Team Jefferson Starship)
Best Chainsaw Maniacs (Given by: Team Jefferson Starship)
---
2018 Awards
Best Bus Ride (Given by: Team Jefferson Starship)
Actor Shout Out - Dr. Giggles (Given by: Team Jefferson Starship)
Actor Shout Out - Puritans (Given by: Team Jefferson Starship)
---
2017 Awards
Best Bus Ride (Given by: Team Jefferson Starship)
Actor Shout Out Award - Rope-Swinging Clown (Given by: Team Jefferson Starship)
---
Join ourspookyadventures!
We visit Halloween haunted attractions year-round! Follow us for haunted house walkthrough videos, behind the scenes footage, and more!