Review of Lake Eerie FearFest at Ghostly Manor Haunted Attraction
Review of Lake Eerie FearFest at Ghostly Manor Haunted Attraction
Review of Lake Eerie FearFest at Ghostly Manor Haunted Attraction
Lake Eerie FearFest at Ghostly Manor – Full Review
Lake Eerie FearFest at Ghostly Manor is a Haunted Attraction located in Sandusky, OH.
3319 Milan Road, Sandusky, OH 44870View All Details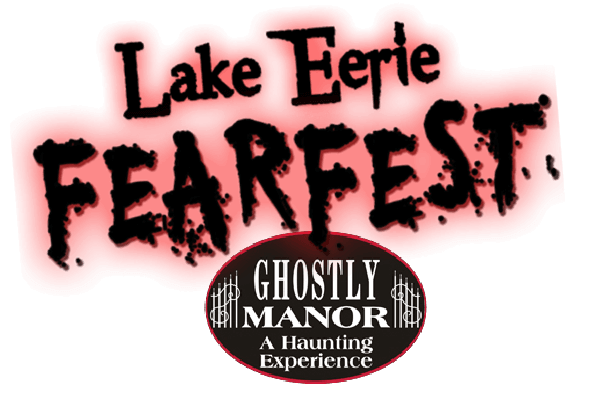 Features:
Free Parking, Restrooms/Porta Potties On-Site, Gift Shop/Souvenirs, You will NOT be touched, Original Characters, Uncovered Outdoor Waiting Line, Covered Outdoor Waiting Line, Indoor/Outdoor Attraction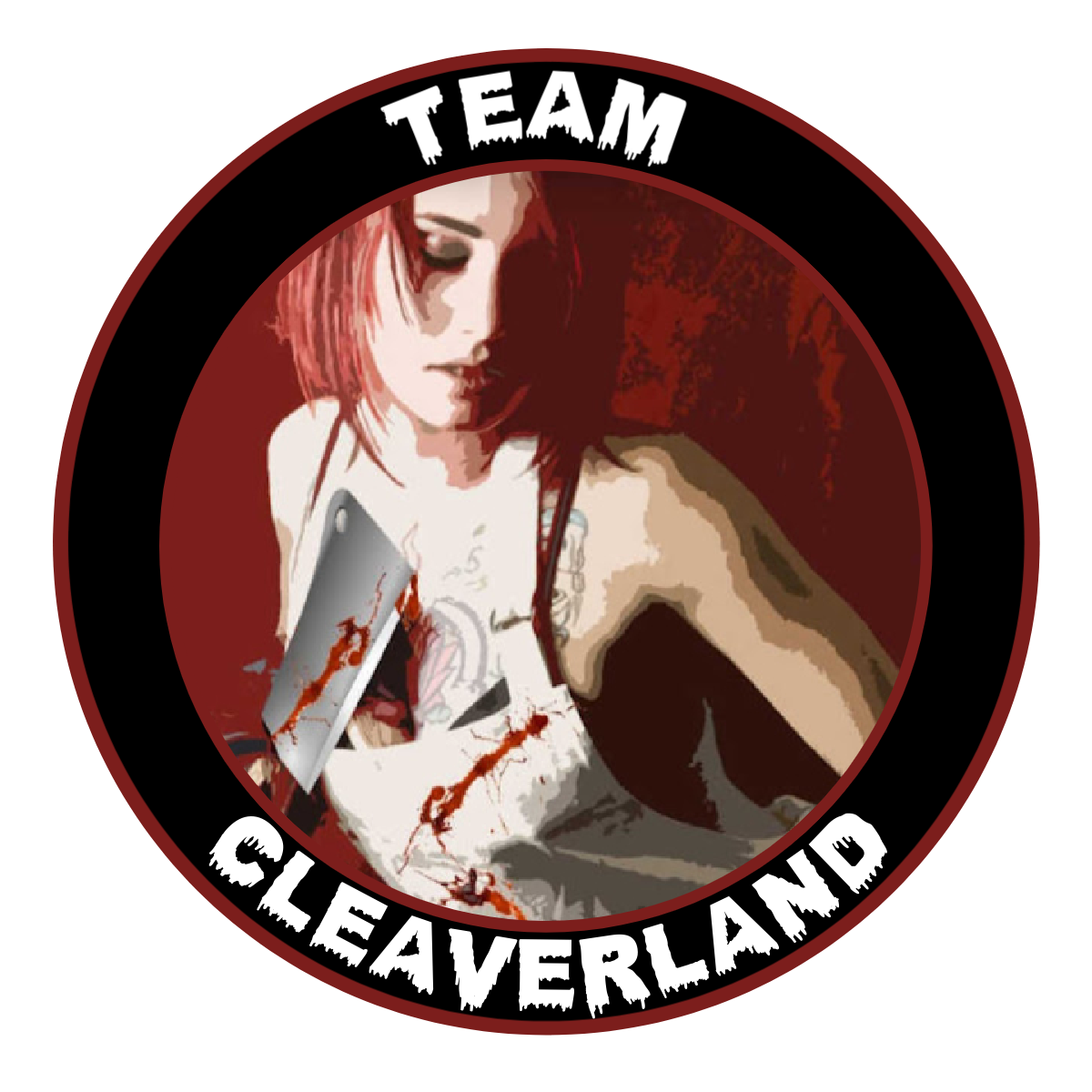 This attraction was reviewed on October 14, 2022 by Team Cleaverland.
---
About Our Reviews and Rating System
---
Final Score: 7.77
Final Scores – By Category

Final Scores – By Attraction

Summary:
Lake Eerie FearFest (LEFF) is a seasonal expansion of the well-known year-round haunt Ghostly Manor. It is actually just one part of a bustling family entertainment center featuring other fun activities like mini-golf and roller skating. Being an all-year attraction, Ghostly Manor is stocked with some very nice props and detailed sets.
At other times of the year, Ghostly Manor is staffed by just one or two ghouls who zip around behind the scenes to deliver scares in different rooms. But in October, more actors crowd into Ghostly Manor, and two other attractions are added.
Dead in the Water employs an unusual and really well-done nautical theme. You don't see that in many places besides the few boat-based haunts like USS Nightmare. There are active water effects in here, to the point visitors receive a poncho to put on before entering!
Dead in the Water and Ghostly Manor are separated by a dark maze called Darkmare. Now let's jump into the review; the water's fine! (Well, it's actually kind of cold this time of year…)
---
Cast Score: 7.39
Cast Scores – By Question

Cast Scores – By Attraction

Cast Review:
Things got off to a good start with the chatty intro character who growled orders at us to go over there or get off his boat. This ghastly sailor we'll call the first mate (worst mate?) had the biggest speaking part in all the three attractions.
Not too many actors prowled the dark maze, and some seemed to just stand in a corner, but the clown who announced a game of hide and seek in a booming voice, and a kooky cultist we think was speaking in French, both made an impression.
Ghostly Manor itself had the least interactive creatures. Most of them didn't do too much. The funnest actor in there was the monkey-faced fella confronting patrons and chasing them around.
---
Costuming Score: 7.56
Costuming Scores – By Question

Costuming Scores – By Attraction

Costuming Review:
Costuming proved to be a mixed bag, from plain (hoodies & jeans with no discernible makeup or a dark robe without makeup) to the full/elaborate costumes of the first mate, a glow-in-the-dark skeleton armed with a trident, and a creepy cultist with one of those upside-down crosses branded on his forehead.
Costumes were best in the water-based attraction, where the actors had a theme to stick to (although that's where we spotted the jeans & hoodie with no makeup actor). The lighted areas of the maze fared pretty well. We got a pretty good look at the hide-and-seek clown in a full costume and the sinisterly attired and made-up cultist duo. Ghostly Manor mostly had rather generic looks, save for a few exceptions like the monkey man.
---
Customer Service Score: 9.68
Customer Service Scores – By Question

Customer Service Scores – By Attraction

Customer Service Review:
LEFF is located in Sandusky, Ohio – otherwise known as the home of the world-renowned amusement park Cedar Point – on the shores of Lake Erie between Toledo and Cleveland.
GPS took us right there. It's on a busy main street crowded with retail and restaurants in a major tourist center. In that sense, it might be a little hard to see between all the storefronts and shopping strips, but there's a nice big digital sign to help visibility.
Free parking is in a sizable asphalt lot. Signage directed us away from the main building housing the mini-golf and such, toward the back of the lot where the attraction entrance is located.
LEFF does well with communicating visitor info on their website and social media. Online ticket purchase is available and there is also an on-site ticket booth.
---
Immersion Score: 7.55
Immersion Scores – By Question

Immersion Scores – By Attraction

Immersion Review:
The attraction does a good job of getting folks in the scarable mood, starting with the very cool fog-breathing dragon on the front of the main building, which is constructed to resemble a castle. They had props placed around the ticket booth, as well as a great surprise gag for patrons not expecting any tricks around the ticketing area.
Effective theming rose to the top at Dead in the Water's queuing area with maritime props, including amusing ones like water skis.
The façade of Darkmare continued the castle theming from the main building. A pair of pumpkinhead props framed the entrance. There wasn't really a break between Darkmare and Ghostly Manor, just a short dark walk through an outside corridor.
The exit throughway went back past the Dead in the Water queue area and some vehicle and figure props.
---
Special FX Score: 7.86
Special FX Scores – By Question

Special FX Scores – By Attraction

Special FX Review:
LEFF put up a very fx strong showing in the Dead in the Water and Ghostly Manor attractions.
They treated us to a great opening salvo of fx as the worst, sorry first mate escorted us to a hellevator-type contraption in the form of a dock or boat deck being lashed by a sea storm. It came complete with a sprinkling of mist! But this was just the beginning of the fluid action as we also got dripped on from the ceiling and a couple times actors lightly splashed us with water.
The rest of this aqua-traction featured a mass of marine prop/set work like sharks hanging from the ceiling, squid tentacles, and palm trees on castaway islands. Finding fabulous themed effects in this one was easier than shooting fish in a barrel.
Darkmare, by comparison, seemed a bit effects-deficient. Being a dark maze, that's no huge surprise. But the dark aspect was defused somewhat by too much ambient light revealing visible ceilings and hallway tops; some conga lining that defeated the feeling of isolation; and glowing arrows on the floor to indicate the proper next direction. There were a few neat sound and lighting effects, especially from lasers. And we liked the half a squeeze tunnel that was mashed up against a hard wall.
The effects started up again big time in Ghostly Manor. Right away, we saw some nifty Alien xenomorph props, including one that looked 12 feet tall!
These were quickly followed by skeleton-crammed hallways, casket-lined crypt walls, a room with a bunch of banging doors as if ghosts were slamming them, and maybe the loudest piercing siren noise we've ever heard. The 'old mansion' style sets looked great and loaded with detail. We even stooped to go through the mouth of one of those Incan-face-looking temple things.
Oh, and we're awarding 3 billion haunt points to Ghostly Manor for the joy of seeing a clown ride the lightning in an electric chair. Let's do that to all of 'em; who's with us?!?
---
Scare Score: 7.29
Scare Factor Scores – By Question

Scare Factor Scores – By Attraction

Scare Factor Review:
Good scares abounded in Dead in the Water. Many tricky hiding places brought the best out of screamers, talkers, and weapon bangers. Not to mention the disorienting shock of being spritzed with water through much of it.
There were a few sound and light-based surprises in the maze, but the conga lines in this one made for mistiming from a lot of the actors and effects. For instance, we missed an illuminated drop window fright by a good five seconds that appeared to have been lively. The half-squeeze tunnel pushing us up against a wall did make for a tense moment. Meanwhile, most of the scares in Ghostly Manor came from props, animatronics, and effects.
---
Entertainment & Value Score: 7.85
E&V Scores – By Question

E&V Scores – By Attraction

E&V Review:
Our walkthrough for Lake Eerie FearFest came in at 21 minutes, split between 5 minutes for Dead in the Water and 8 minutes each for Darkmare and Ghostly Manor.
General admission costs $25, for an MPD (minutes of in-attraction entertainment per dollar spent) of 0.84. That's under the 1.0, or 1-to-1 ratio of one minute per dollar, which we generally like to see.
A suboptimal MPD can be mitigated by the quality of the attraction(s). We were thrilled with the unique theme, effects, and overall execution of Dead in the Water; more than satisfied with the sets and creepy old mansion feel of Ghostly Manor; and somewhat underwhelmed by Darkmare. So, LEFF left us with a sense of above-average value.
The Ghostly Manor itself is certainly worth a visit anytime of year when you want a taste of spookiness outside of October, but combining it with Dead in the Water during haunt season is a no-brainer if you want to experience a one of a kind, fabulously delivered maritime-themed attraction.
---
View Full Score Sheet
---
Pics We Took From Our Visit:
---
---
Have you visited this attraction?