Land of Illusion Adventure Park – Full Review
Land of Illusion Adventure Park is a Haunted Attraction located in Middletown, OH.
8762 Thomas Road, Middletown, OH 45042View All Details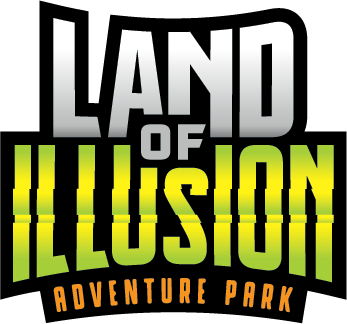 Features:

Paid Parking, Restrooms/Porta Potties On-Site, Food/Concessions, Gift Shop/Souvenirs, Optional Games/Midway, Special Events, "Hi-Tech" Attraction, You will NOT be touched, Original Characters, Celebrity Appearances, Indoor/Outdoor Waiting Line, Indoor/Outdoor Attraction

Most Recent Video from The Scare Factor:
(Scroll for Scores and Written Review)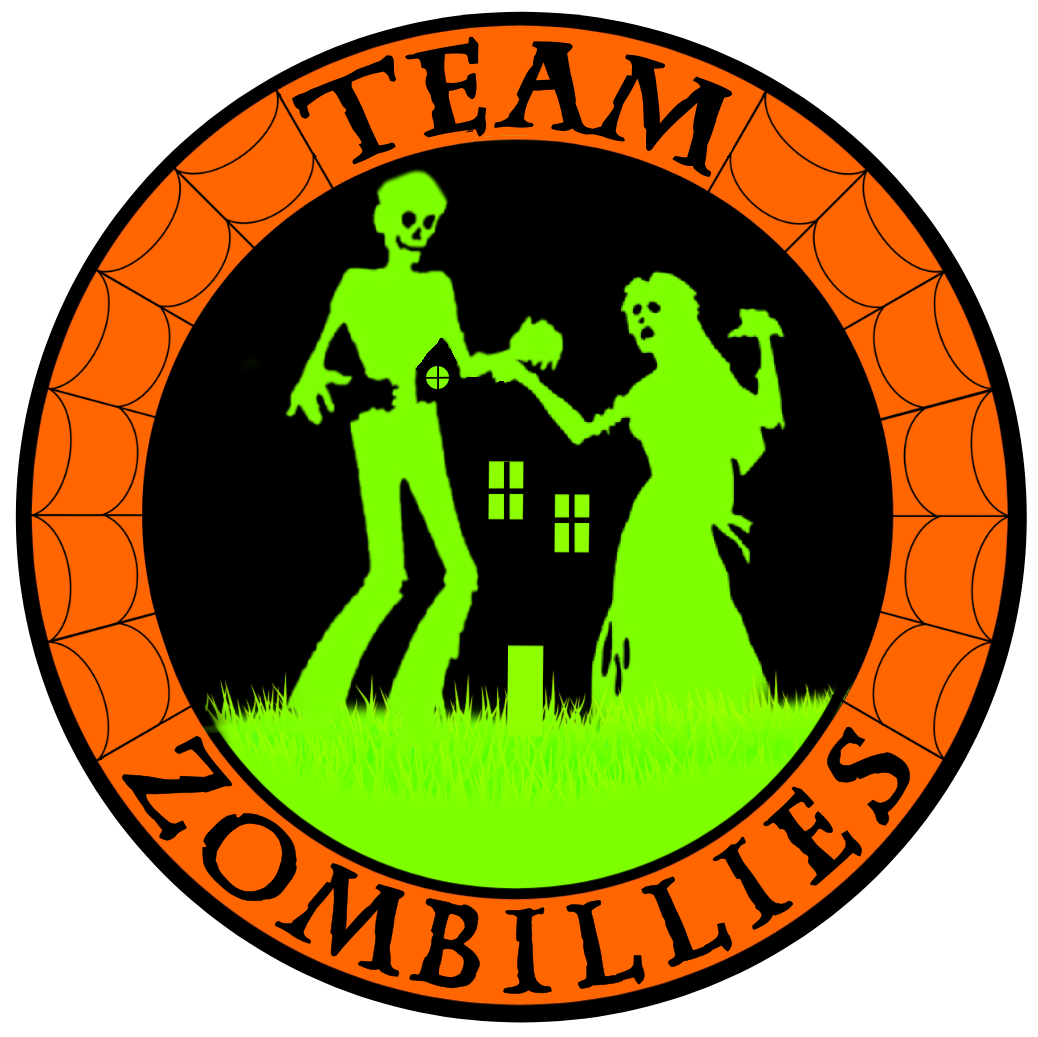 This attraction was reviewed on September 10, 2022 by Team Zombillies.
Co-Reviewed By: Team Enchanted Seance, Team Teachers of Terror
---
About Our Reviews and Rating System
---
Final Score: 8.09
Final Scores – By Category

Final Scores – By Attraction

Summary:
We love starting our yearly reviews by going to Land of Illusion's Haunted Nights. What better way to spend the beginning of haunt season than at a haunted scream park with six terrifying attractions to scare the crap out of you all night? Plus, they have concessions, mini donuts, snow cones, a few rides, The Stage of Rage, and micro wrestling on the night of our visit; what more could you ask for?
'At Land of Illusion, they know how to dial up the dread' within their haunting attractions, including Phobia, Temple of Terror, Killer Klowns, the Middletown Haunted Trail, Dr. Psycho's Haunted Estate, and new for this season, Dysphoria (previously Big Momma's Revenge).
This review will cover each of the attractions above. We will break them down within some of the categories below if you don't have time to visit all of them. Also, for returning visitors, we noticed some significant changes to the Trail and the Estate this year!
Our group arrived at the park at their opening time, and we stayed until they were closing the doors. So if you want to plan a visit to an attraction where you can experience an entire night of fun and fright in one place, add Haunted Nights to your list, and you'll have a screaming good time!
---
Cast Score: 7.47
Cast Scores – By Question

Cast Scores – By Attraction

Cast Review:
The haunted grounds of Land of Illusion are home to over 200 monsters and staff! Whether roaming the midway or traversing the trail, we encountered some terrifying inhabitants. The trail had the heaviest population of the six haunts, while the complimenting haunts seemed to have fewer than usual. We noticed multiple actors in several attractions following us around and interacting with our group more than once. We presumed this was because we're media; your mileage may vary.
Temple of Terror:
The Temple's cast used simple, abrupt dialogue to catch us off guard. The mine shaft attendant, Melvin, showed the most efficient presentation and set the tone for the dangers ahead. Multiple empty corridors were present during the beginning of our trek, with our first monster encounter being at the 65-second mark with a "get out." The pace intensified during the 2nd half as the spirits utilized numerous hiding spots to hit our group from various angles.
The several queue actors that seemed specific to this haunt were a nice touch. One of them was pacing back and forth, conversing with as many people as possible, warning us of the troubles ahead.
Killer Klowns:
Killer Klowns had some of the most energetic cast members in the park. Bozo was very interactive and knew the nooks and crannies of the haunt very well (he was one of the standouts from last year, too!). We saw him numerous times as he hit our group from every direction. Confrontations during the first half (after the opening scene) were sparse, but the clowns did an exceptional job bantering with us. The most memorable were the killer that hunted us with a giant mallet threatening to hang us from the ceiling by our intestines, and the prankster that offered us candy laced with something a little sketchy!
Do not listen to those clowns in that chain link maze. Although they may appear innocent, we assure you, they are not. We fell for their guise and traversed through every nook and cranny of that maze due to the misguiding antics they seemed very proud of. Also, if you are a familiar face to some of the clowns, they may have something special waiting for you; watch out!
Phobia:
Phobia is all about sensory overload. The cast did a good job of complimenting their respective scenes. The simple dialogue amplified the experience without taking away from the overall atmosphere. It was hard to tell how many monsters were present, but the voices and screams from the dark hallways made our group feel uneasy. The inhabitants of the swampy areas and the pursuit finale were the most memorable. In here, don't trust the cloaked villains!
Dysphoria:
The cast of this haunt had a tough assignment of delineating the same alien-type creature throughout the maze. Markings on their masks helped to differentiate, and while we usually would like to see more variety, this approach just kind of worked! The dialogue was primarily grudge-like growls and clicks, but the cast's energy made up for it with their intensity. They were fast, slid across the gravel, blocked our paths, and pointed us in the wrong direction on multiple occasions. They filled the attraction so well that we didn't know where we would be attacked next!
Trail:
The Middletown Haunted Trail had some intriguing and creative creatures. Standouts include Freddy Krueger, Michael Myers, the piggy that playfully interacted with us, and the two industrious female cast members that were jumping, flipping, and sliding through the beginning sewer scene, warning us of the catastrophe ahead. There was also an actor slinging a giant mallet that stood out to us no matter what we said to him; he responded quickly while remaining in character. At one point, he swung his mallet at two of the shorter ladies in our group, and because that startled them, he said, "You're short; you're supposed to be strong!"
We did observe some child actors on the trail, especially in the church, but they did a phenomenal job of embracing their troupes and tormenting the group. Dialogue seemed well rehearsed in spots, and monsters recognized when to switch targets based on body language. Unfortunately, the latter segments of the trail felt overpopulated, and exchanges became saturated by the screams of their evil counterparts, resulting in a temporary removal from the immersion.
Replacing hillbillies with more menacing and intimidating characters was a welcome change. They expressed how serious it was that we do not disturb Baba Yaga for the witch area, so they had us tip-toeing out of there! Although we're not sure if we saw the being or not…
Overall, the creatures crawling within the timbers were, by far, the most believable of the night.
Dr. Psychos:
Dr. Christopher Psycho returns as the leading role for his estate this season. Of the inhabitants we confronted, the doctor had the most vital dialogue, showcasing his elaborate lab and cautioning the group about the freaks within the walls of his dilapidated homestead. However, his character's placement and introduction (at the end of the haunt) seemed a bit strange since we had already made our trek through the estate; his warnings were immediately followed by the haunt's exit.
The chainsaw maniacs in the courtyard were energetic and interactive, but they chased our group into multiple scenes and seemed to overshadow the performances of other monsters. Recycling these characters into (or adding additional cast to) some of the more-vacant scenes may have helped increase this score.
Beta and Patient Zero revealed themselves multiple times and remained some of the most believable, along with a few other patients. Still, for the most part, the characters alluded to us meeting the doctor in some form or fashion. While referring to him was an excellent buildup for his reveal, this became repetitive by the time we finally reached him.
---
Costuming Score: 7.71
Costuming Scores – By Question

Costuming Scores – By Attraction

Costuming Review:
Temple of Terror:
As soon as we entered the facade of the Temple of Terror, we immediately ran into an enraged archeologist that looked like he'd been digging out in the hot sun. The usual appearance of the elevator shaft worker followed, highlighted by his tattered clothing and darkened eyes.
Most other demented inhabitants of the Temple wore dark cloaks and masks and had similar darkened eyes to those above. However, the standout for our group was most definitely the ghillie-suited goon that blended in well with the moss-covered surroundings of the scene. We also noticed a few Egyptian-esque pieces, some sort of dog mask (presumed to be a resemblance to Anubis), and crackling skin.
Phobia
While we waited in the queue for Phobia, a bloody villain wearing an apron stalked the crowd. He was also joined by a broken doll-masked fiend adorned with hooded coveralls. Most of the other characters we encountered inside wore similar attire and robes to conceal their identities in the dark areas. The doll matched her scene and appeared complete from head to toe.
The toxic room featured another coverall-wearing utility worker, but this time his costume was covered in UV reactive paint to match the scene. His mask also had a "melted candle" look from all the toxic waste, and he sported a mallet. A green alien waved at us through a holding tank in the same room. He glowed amongst his radioactive surroundings as nuclear waste spewed from above. The dentist also made a memorable appearance, donning typical garb that would make anyone with white coat syndrome anxious! His mask was also a creepy standout here!
Killer Klowns
The days of the 3D version of the Killer Klowns attraction have passed, but the usual brightly-dressed clowns still inhabit the show. As featured in the other haunts we had already journeyed through, a couple of maniacal clowns stalked the line, sporting appropriate apparel to match their surroundings.
Most clowns wore full blacklight reactive jumpsuits, and a few female clowns wore short dresses. Two female clowns in the cage maze were twinning with their attire! Colorful face paint and wigs were used for layering and covering the skin. Surprisingly, masks were minimal compared to the clown roamers throughout the park. One of the stand-out makeups was the giant mouth painted on the female in the shrinking room.
Dysphoria:
Inside this trippy traipse, the goal was to leave us guessing which fiends were real or fake. Although the costumes weren't heavily detailed, they served their purpose. The creatures donned creepy, full-face masks and camouflaged clothing matching the decoys in the tire maze.
Middletown Haunted Trail
Before entering, a wild boar-masked, shirtless individual lovingly welcomed us to the flagship of Land of Illusion's Haunted Nights, the always impressive Middletown Haunted Trail. Many of the costumes we encountered inside were complete, with spells of intricate costuming that matched the portions of the Trail we ventured through.
Regarding makeup, most had prosthetics, heavily painted faces, attached bugs, or airbrush designs on their exposed flesh from open shirts and clothing. We also noticed some colored contacts that added extra realism. The trail had the highest number of cast members during our visit resulting in the widest variety of costumes. The attire ranged from neon-painted layers, and slightly distressed and bloody clothing to full victorian-styled garb and various custom burlap masked creations. Some of the burlap was downright scary looking!
A very screen-accurate Michael Myers threatened passage on the bridge with the memorable mask and blue coveralls. Freddy Kreuger also fit the costume bill with his red and green striped sweater and trademark glove. A ruthless Asylum section harnessed crazed patients, and they wore a variation of tattered clothing to medical scrubs. The new "Baba Yaga" section featured a variety of plague-masked ghouls and witches that were well dressed. This year's change was a welcomed step-up in costuming from the previous version of crazed hillbillies in more basic bloody clothing. The funeral scene was haunted by possessed boys in choir robes, eventually leading us to demonic vixens and a devilish demon with horns protruding from their painted foreheads.
Did anyone else see that giant baby running around with a shitty diaper? No? Just us? Okay.
Dr. Psycho's Haunted Estate
Most of the estate costuming consisted of various medical uniforms and more common street clothing. We would like to see additional hints of animalistic features and other signs of failed experiments in the costuming and makeup to help set these characters apart from the others on the property.
A few patients appeared to be partially charred and burned, matching them to their scenes, but the most memorable get-up was that of Dr. Psycho. His dauntingly distressed doctor attire, complete with stringy, tangled hair, green eye-glowing staff, and black oozing chemicals, complimented his creepiness. Beta also had a full costume. Although it didn't make sense, it was more of a display of an experiment consisting of a distorted face and a military vest with tubes over clothes. Patient Zero had a bloody hood/bag over his head and a ripped, flannel shirt.
---
Customer Service Score: 9.33
Customer Service Scores – By Question

Customer Service Scores – By Attraction

Customer Service Review:
Signage leading up to the haunt was appropriate. Located just before the entrance to the extra-large parking lot was a large sign with Land of Illusion positioned "loud and proud" for the attention of passers-by, even lit up for night viewing.
After paying the $5 cash parking fee at the booth, we were ushered to our parking place with two parking attendants waving glowing wands. Once we made our way to the apparent exterior entrance of the haunt, we scurried directly to the ticketing booth to get our wristbands and receipts that we provided to the next stop just inside the park.
Once inside the compound, our bags were quickly searched, and we made our way to an illuminated map detailing the names and whereabouts of all the attractions LoI has to offer. We promptly noted them and the (well-maintained and conveniently-located) indoor restrooms.
All haunts and amenities were visibly marked, making this a straightforward facility to navigate. We would only note that, if you're not looking for it, you may miss Dysphoria as it's a bit secluded from the others. Make sure you hit that donut shack; the donuts with fudge or icing are a must!
Near the end of the night, several patrons decided to let their childishness slip as they tried to get into a fight in the parking lot. Security responded quickly and professionally to this issue and another issue we saw inside the park, which was quite impressive. We didn't realize how many fluorescent-green workers were on staff until these moments. If you need assistance, we assure you someone will be there quickly.
The park has added an extra security stop inside the turnstile admission this season, so be prepared to empty your pockets onto the tables for admittance. We also interacted with several staff members who were happy to be there and willing to answer any questions.
---
Immersion Score: 8.4
Immersion Scores – By Question

Immersion Scores – By Attraction

Immersion Review:
The large, eerily illuminated facade of the scream park helps set the tone for a spooky night. We always stand near the entrance for a bit, watching it play numerous scenes in each window.
Upon entering the park, fun music was playing from the stage, and various Halloween lights and statues accented the midway, so there was no doubt we were in the right place. Adding to the festival feel, we found a gift shop, center stage (mini-wrestling ring just in front), a massive fire pit, and four places to grab a bite to eat or get a quick drink while meandering throughout the night.
While inside this open area between individual attractions, we were greeted by several "ne'er-do-well" characters interacting with the crowd. To add to the spookiness, we were treated to a bandaged nurse, some clowns who like to slide about, a doctor with a face appendage to prevent the spread of rabies, and a possessed patient taking driving lessons in a bed!
Each attraction spits guests back into the central midway area, which is convenient. To exit the park, guests must leave through a common exit area, with the gift shop attached, making it super hard to forget to buy merch or group photos. We highly recommend stopping at that gift shop. There's a wide variety of Halloween and spooky stuff in there. Unfortunately, it had closed for us by the time we got to it. -Insert sad face here-
Because each attraction at LoI is stand-alone with separate entrances, we're going to break the rest of this category down by each haunt.
Temple of Terror:
The outer facade had a wall treatment designed to look like carved sandstone, and the name of the haunt was "carved" on it with large lettering. The foggy cemetery outside added to the spookiness. The queue area inside the building got very dark with jagged, broken walls as line dividers while we interacted well with the queue actors inside. One actor paced back and forth while either sneaking up on us or talking to us, while another masked character successfully startled us when he snuck up from behind us in a different line. Several TV screens played horror movies to prime us for a night of horror beneath the surface.
We got a terrific jolt beginning our adventure in an elevator that took us into the depths of this newly discovered land. This exposed the temple's storyline, for the most part. The textured walls felt like rock with Egyptian hieroglyphic carvings throughout. Some archeological artifacts were left to help us believe we were entering sacred ruins that might just be cursed, thanks to the uninvited guests breaking the seal to take a look-about.
Once inside the haunt, we were reminded repeatedly that misery befalls all who enter, as seen by the sheer amount of toe-pincher coffins and bodies spread throughout. Characters seemed to fit the narrative; being "wrapped" like mummies, robed, or wearing treated street clothes as the cursed, potential grave robbers. Sounds and lighting further kept us in the moment. We didn't notice any significant distractions with costuming, set design, or acting other than a few barren walls here and there.
Phobia:
As unpredictable and varied as the name implies, the building to this attraction was hidden behind the massive banner touting its name above the covered queue area. We were treated to music with an undertone akin to nails running down the chalkboard to get under our skin. While in this waiting area, we met a balmy butcher who threatened us with his cleaver. Here, we had no idea what we were walking into. We were treated to an army of skeletons climbing the outer wall, a 12-foot skeleton leader, and more conspicuous Halloween decor throughout the area. The red lighting of the queue area further provided a warning (that we did not heed).
Phobia is the game here. Everything was dark and mysterious, and it stayed that way for nearly all the time inside. As expected, we faced several phobias, some of which were of our own. But, overall, we didn't notice much that majorly took away from the immersion of this haunt. The closest things would be the textured black wall coverings, although we acknowledge their function for darkening the hallways and giving the actors a means of making noise. Everything else inside made sense with the storyline.
Dysphoria
The term means "a state of unease," and we felt that way in this dark, strobe, and fog-filled area. To get to this attraction, we found a lit sign at the entrance to the haunt (where last year's "Big Mamma's Revenge" was). Newly rebranded, the name now reflects emotions a person can experience walking through. In the queue line, we could only see what appeared to be an oversized shack, with massive patches of fog billowing out between the blinking of strobe lights. The queue line is covered, but also outdoor. We did not encounter queue actors in this area. The entrance did have a giant pumpkin and lit-up pumpkin-headed skeleton spreading Halloween vibes as we approached. A creepy rendition of "TipToe Through the Tulips" filled the night air.
Once inside, general design and props (well, the ones we could see) kept us constantly confused. We quickly learned that the signage and arrows could not be trusted, nor could the lurking masked inhabitants. Between trying to decide if we had taken this path before or not, the many dead ends, and the creatures stalking or making unexpected startle noises, we did not know which end was up, keeping the storyline intact. In addition, we learned a valuable lesson: "Just because it looks like a door, it doesn't mean it is a door." After adding some masked characters threatening to invite us for dinner and getting cornered by three characters, disorientation ensued.
Seeing other groups did take away from the immersion and intensity; at one point, we all bottle-necked together, trying to find a way out. Although it is a maze, the multiple monsters may try to misguide customers in opposite directions as much as possible. We noticed a very bright fog machine at one point that also took away from realism for a second.
While this haunt's exit also spits you out near its entrance, the area is less-decorated and -welcoming due to its secluded location away from the midway. In hindsight, this could be very intentional, given the attraction's name.
Dr. Psycho's Haunted Estate
The story here is about a demented doctor and the assortment of victims he leaves in his path of morbid curiosity. This attraction follows a more traditional-style haunted house, with dedicated rooms in a type of hospital/house.
The exterior of the building identified the name of the haunt with a cemetery scene and a creature's "wide mouth" doorframe. We were "welcomed" by a vicious animatronic devil dog's barks and then patiently waited our turn in the indoor queue line. Unfortunately, we encountered no queue characters here, decor, or music. However, there was some bleed-through music from the midway just at the entrance to the line.
There was a meat market and butcher area with many bloody body parts of people and animals alike. This area puts some of us in the mind of the Sweeny Todd effect: First, you murder, then you sell the evidence in a meat pie. Throughout our trek, we were constantly warned, invited, and welcomed to go further and meet the doctor by many inside. The doctor was surprisingly polite, undoubtedly a ruse to lure the unsuspecting to danger. As he walked us to the exit, he warned us to look out for his monsters while escorting us to the midway. Although the storyline of seeing the doctor was hard to miss, an intro to give us more of an idea of how gruesome he and his actions are would help bring this one to life.
Killer Klowns
Not a story, but the theme here centers on clowns. They are crazy, loud, and cannot be trusted.
The entrance was well-lit, and the building itself included the name of the haunt and an image of a clown. In addition to that, there was some street art near it, with more clowns. The actual queue was indoors, in a darker area. We did get a bit of entertainment watching one guest get bugged by a clown just because he was there.
The space inside pumped appropriate carnival-type music and was colored brightly, as one would expect. The floors had some incline to them in places, and we were treated to a vortex tunnel that would make anyone dizzy. We were subjected to a confusing foggy maze with many dead ends and only one way out. There were silly clowns, scary clowns, climbing clowns, loud clowns, and, unfortunately, rude clowns. These all combined to make it obvious we were in their funhouse of madness and that they were set on entertaining us to death.
Middletown Haunted Trail
The entrance to the trail is a big and bright one. There is no mistaking where to go to get started here. Once we made the trip to the queue area, we did see one queue actor in a burlap pig mask. The queue area is entirely outdoors. There were no sounds, decor, or entertainment in the immediate Fast Pass waiting area. Although, it is surrounded more by woods than the other attractions.
Once on the trail, we quickly realized that the physical immersion of the trek is excellent, considering it's located at an adventure park. They've added many barricades and walls to prevent guests from seeing outside the trail and to help contain the darkness. Our team members were split up into multiple groups. About midway through, some of us caught up to a large group, and the group behind us caught up, causing an extensive conga line to form. This made it difficult to fully experience the acting, set design, or special effects.
Instead of running with a single storyline, the trail serves up a large variety of themed areas. We faced sewage monsters and scary creatures, asylum doctors and terrified patients, a blood-soaked kitchen, witches, chainsaw maniacs, spiders, toxic waste, and Hell, among others.
---
Special FX Score: 8.16
Special FX Scores – By Question

Special FX Scores – By Attraction

Special FX Review:
Temple:
Our adventure began with a jarring mineshaft descent into the pits of the temple. Inside, realistic sounds accompanied the scenes and the monstrous props within them. The larger corridors were some of the most decorated and natural in the park.
Uncountable quantities of skeletal remains and toe-pincher coffins lined the walls. It was clear that we made our way through some catacombs and Egyptian areas, complete with hieroglyphed walls. A drop ceiling didn't have the best timing, so some may miss it, but it is quite effective when experienced. One of the most detailed areas would be the swampy, overgrowth area complete with a moving bridge and "ghoul" fly-over.
Strategic lighting was placed to illuminate the designs and decor vs. the monsters' attack zones. At times, the lighting would even direct us to look in the other direction so they could sneak up on us. Actual running water, moving floors, gigantic monsters, a tight tunnel, and mummified miscreants added to the realism of the scenes. Some prop timing seemed a bit off, but we were in a smaller group.
Phobia:
Although we knew something was coming, we instantly got the "deer in headlights" feel when a large truck came barreling towards us with lights and horns screaming at us to move out of the way! And that was just the photo op!
The sounds in Phobia were highly effective. We could hear and imagine both the seen and unseen bees buzzing in the bee room. The alien room played a cosmic style of sound to make us feel like we might have just wandered onto an alien wasteland, in addition to the fluorescently-glowing scenery and creatures that surrounded us. Critters crawled about the kitchen while other sounds kept our minds wandering in the darkness. The unseen actors themselves created some sounds as well.
As we made our way through the darkness between sets, many times having only our sense of touch to guide us, we would find ourselves in various scenes depicting the phobias that torment even the bravest of people. We faced strobe lights, fog so thick it felt like a blanket, frequent hairpin curves, and even an electric shock if we touched a specific part of the walls, and no, we don't know where they were.
We walked through a snake room with more than one snake poised and ready to strike. We also found the spiders with their gross clicking sounds and web sacks hanging nearby for a midnight snack. We came "face to mask" with a seemingly disturbed dentist working on a miserable patient and had to poise ourselves from the drilling sound, causing our skin to crawl. Nobody likes a bloody kitchen, but we found one here, and it was disgusting with blood from floor to ceiling, miscellaneous body parts, and bugs everywhere! Creepy dolls of all sizes were hanging about, and a leaned ladder forced guests to test the superstition of bad luck walking through. We walked upon an oversized ouija board on the wall, signaling that we were about to meet up with some supernatural phenomena. Sure enough, we did just that.
The multiple-room, shin-level swamp was convincing and creatively utilized. Somehow, we weaved our way toward the end and had a dizzying moment trying to make our way through layer after layer of hanging fabric and plastic.
Dysphoria:
From looking at the outside, we knew we were in trouble, judging from the sheer amount of fog and strobe effects we could see leaking from the shack. We opened the door to the entrance and were immediately confused and confounded. We were met with stacked tires and walls here and there with arrows and words spray painted everywhere. We learned right away that the indicators and signs were false, with arrows pointing in two different directions, therefore, not to be entirely trusted.
The strobes throughout were strong and blinding. Much like Phobia, the thick fog made the path very difficult to navigate, which was suitable for the scarers. Although this was the least detailed and effect-heavy haunt on the grounds, it served its purpose: to confuse and disorient. The sounds here were the highlight, ranging from what seemed like a creepy clock to overall loud and demanding noises. Again, they managed to make our minds play tricks on us.
Don't trust anything. As noted above, the decoys match the actual characters, and the design has many dead ends. This maze took us a while to get through, so good luck!
Klowns:
The colorful walls and floors may seem inviting initially, but we assure you, the cotton candy isn't as innocent as it looks. The more we looked at things inside, the more we realized that we didn't want to know "how the sausage is made."
Dead clowns, dizzying art, musical boxes, a giant moving pinball floor, a shrinking room, and a disorienting maze are just some effects you can expect to see inside. They even had two spinning vortex tunnels! One of the stand-out effects here was the claustrophobic passage that featured white airbags and colorful lights beneath it. It made walking through one of these things more delightful than usual.
Circus-style (like what you'd expect to hear in a funhouse), rap, Manson, and Korn soundtracks filled the complex to keep the tempo moving. However, a few areas had broken and beaten props, added fog, and disorienting lighting in places added to the disorientation.
Trail:
The trail remained the longest haunt at Land of Illusion and showcased the widest variety of special effects. Some significant changes to the scenes this season were highlighted the most in this category. We also noted many custom creations you likely won't see elsewhere!
There were a lot of different sounds floating throughout the trail's twists. We heard some fast-paced music to ominous melodies along with realistic prop sounds, including gunfire and sirens! Unfortunately, there were times when the cast was so loud that it was harder to hear some of them.
The Middletown Haunted Trail remains one of the most detailed trails we get the pleasure of visiting each season. For the most part, the scene design revealed the theme of each area. We made our way through fluorescent contamination, across a wobbling water walkway in Area 49, through a haunted forest with giant jack-o-trees to eventually find giant jack-o-lanterns as well, a church, an authentic and stinky underground asylum, across a wooden walkway, a wooden bridge above water, and much more! If you haven't been yet, the actual buses sticking straight out of the ground are a must-see!
The new witch village was a site to see, complete with realistic and heavily decorated huts, a large tree-house style building we passed beneath, a bonfire, and illuminated skull posts of what we could only assume were from previous victims. Some of the trail's features were more effectively moved around, such as the large trees and headless horseman returning closer to guests as they shuffle past. In addition, many other props and moving features were well-placed and grabbed our attention when least expected, but many showed their age and wear.
Psychos:
Overall, we were treated to complementing sounds and experienced very few quiet moments, keeping us on edge the entire walkthrough. At the entrance to the first room, we could just catch a low menacing voice speaking to, what we would presume to be, us. Immediately in the first room, we could hear the murderous machinery, sharp steel instruments cutting their victims alive, and the latter's shrill screams. We also suspected some animals in the carnage as we could almost pick up the faint sound of a goat. We also heard folk music, an "electrical" Tesla coil kind of sound, the rumbling of thunder, sirens, ambient music and sounds, a loud pounding heartbeat, and some "calming relaxation" music to help conduct horrific experimentations.
The set designs were well done; the butcher shop was complete with all the tools one would need (meat grinder, giant spinning table saw, and overhead conveyor). In addition, we noted a foul kitchen/torture room and even a service counter to place the meat for sale (assuming anyone would want to buy said merchandise). They even thought to spread fresh blood on the dead body props. We saw some fire elements in the crematory and dirty ash. We enjoyed the fantastic lighting effect of a female shadow on the wall just ahead of us that seemingly disappeared as we got closer. We got an unexpected jump from a giant drop panel hiding a pop-up animatronic that was also really good! Finally, we walked around a full-size ambulance, complete with a patient animatronic banging on a gurney and a wrecked car nearby.
The doctor's experimental lab, the morgue area, and the dense foggy area near the beginning were very well-detailed, making it hard to look at everything around us.
---
Scare Factor Score: 7.43
Scare Factor Scores – By Question

Scare Factor Scores – By Attraction

Scare Factor Review:
Temple
The temple was dark and confined in many areas, leaving much room for sneak attacks. Most of those attacks consisted of sudden reveals from darkened coffins where the scareactors used it to their advantage. However, there were a few other types to keep us tip-toeing through the catacombs.
The elevator intro will rattle the bones, and one of our group members swears their feet left the floor during the descent, which was unexpected. Another lower-level scare tactic of sliding floor plates also caught us off-balance. There were also a few very dark places where it was difficult to see even our hands in front of our faces.
For the most part, scares were directed at our group members evenly. However, there was a bit more emphasis on those in the front. In addition, they were mainly positioned to our sides rather than from various directions. On occasion, quiet, angry villains followed those in the back of the group.
Our group was measured for a coffin by placing us inside, one by one. Fortunately for us, no one fit properly. At times, we would encounter an opening where we just knew someone would jump out and get us, only to find they were waiting elsewhere to get us. We were subjected to air blasts and moving animatronics here and there that we didn't necessarily see coming. We faced one flying ghoul that came at us while we were on a swinging bridge over water! We found it very hard to spot the hidden actors due to the many coffin doors, but don't worry; they spotted us! Members in the front of the line saw the ceiling drop toward the floor, and we finished the Temple by squeezing our way through a very tight compression tunnel.
Phobia
The scares started with a bang, or horn, rather, putting us on high alert at the very beginning. We wanted to jump out of the way of what was suddenly coming toward us but too bad for us; we were already pressed up against the wall with nowhere to go. For this visit, Phobia was the haunt that scared us the most.
Phobia intends to get under your skin, crawling around looking for your greatest, darkest fears, and we thought it did an excellent job of that. This isn't your typical creepily-illuminated show. The transitions are mostly pitch black, and when combined with the loud sounds, they put us on high alert, making us easier to catch off-guard. As soon as we'd get our night vision back, they'd snatch it away again, leaving us to fumble around in the dark some more.
The creatures could see us here, but we couldn't see them (and they proved it). They were dragging their hands down the rigid, bubble-textured walls behind us, sometimes suddenly in front of us, and others had loud shakers they shook at us from the side and behind. There were nearly silent whispers from multiple directions, but then loud, sudden air blasts.
As expected, with a name like Phobia, we did experience a variety of them, including spiders, snakes, stinging insects, crawling bugs, an "overloaded" toilet, dolls, aliens, superstitions, getting shocked, and more.
Dysphoria
Dysphoria already begins on "shady ground," so to speak, with all the mystery and overall darkness of the place. As we stumbled along the stacked tires and block-walled maze, making random guesses about which way to go, we were met with masked characters. Sometimes they just stalked us while scratching the walls, sometimes cornered us or blocked our path, and other times snuck up right next to us, using the darkness to their advantage.
We faced white-out conditions from fog, pitch black areas, false entries and doors, and multiple disorienting tunnels and pathways. Not knowing where we were or where to go provided an overall sense of uneasiness.
We experienced constant sounds from anxiety-inducing tracks that were at a reasonable level the entire time we made our way through. Add to the mix the actors shaking rattle bottles, banging and dragging tools and their feet to distract us from our mission further to get out of that place, and we were treated to a very mind-numbing experience. We can't wait to see what they come up with next for this one.
Klowns:
Coulrophobia is an extreme or irrational fear of clowns. If you or someone you know has this, you may not make it through this one. The clown stench is heavy here. No one in our group even carries this phobia, but that didn't stop them from scaring us!
So, let's get the white elephant out of the room. Some people are scared of just seeing clowns and will be doing a lot of screaming in this one. The question is, what happens when you're not? For us, there were multiple tight spaces, sudden loud noises, great timing, good hiding spots, and energetic cast members that knew where we were at all times. They also had threatening dialogue, which left us wondering if we were going to be hanging from the ceiling or not. This hyper crew will find you, over and over again, until you die laughing.
Trail:
The trail was runner-up for being the scariest on the night of our visit. There were many scares, but Michael Myers took home the cake by creating a suspense build-up followed by a startle that was unmatched for the evening! This guy is good, and we're glad he's back again for another season (you can watch this pan out on our YouTube video walkthrough). There was one more villain that pumped the suspense, too, a plague-mask wearer crouched down at the end of a darkened tunnel only to slowly stand up to show how towering they were. This was creepy as crap because we had no idea what this thing was or how tall.
We're also pretty sure we encountered more memorable startles towards the first half of the haunt. There were some bouts of victimization, and the assailants were relentless, dragging their victims and throwing them around. Threatening dialogue, a giant mallet waved at our heads, multiple fears, a smashing wall, and getting ganged up on by a group of children added to our scream tally for the night. Although we would like to see the scares spread along the whole group better, one of the scarecrows scared one of us three times in a row!
The haunt's finale on the night of our visit left us a bit puzzled. Similar to last year, it was a bit disorienting, but instead of a chainsaw chase out, we were yelled at and told to get out multiple times, with one saying, "Get out and don't ever come back." Although he sounded like he meant it, we feel the trail should end with a more effective bang.
---
Entertainment & Value Score: 8.92
E&V Scores – By Question

E&V Scores – By Attraction

E&V Review:
Although Land of Illusion carries a higher price tag than most haunts we visit, they also offer a lot of haunting ground and unlimited access to all of their haunts. There aren't many places to let you experience a haunt as often as time allows in one night.
Land of Illusion's website says they accept all forms of payment, and we did see an ATM available on-site, just in case. A variety of ticket options were available, and on the night of our visit, tickets seemed a bit cheaper online than they were on-site. It also appears that their ticketing prices may change as the season progresses closer to Halloween. The advertised ticket prices at the ticket window were as follows during our visit:
One attraction admission: $30
All Night All 6 Haunts: $60
Add All Night Fast Pass: $25
No Boo Necklace (for those that don't want to be scared): $8
There are also options to upgrade later for unlimited rides, fast passes, etc., and a window conveniently on the park side of the ticket booth for quick purchases. LoI also had a few rides during our visit, a mechanical bull and Shockwave that required a separate ticket.
During our visit, our combined total time inside the haunted attractions for one visit through each came out to 70.5 minutes! That brings the MPD for our visit to 1.18 (minutes of entertainment received per dollar spent), which is a bit on the lower end. Still, considering the unlimited access and entertainment provided in the midway included with admission, this is a great deal! In addition, they have an entire entertainment schedule with themed nights on their website that is included in the price of admission.
As mentioned, the micro wrestlers took the ring on the night of our visit, and from what we could see, they were pretty entertaining. There wasn't much going on in most of the Fast Pass queue lines while we were in them, but closer to the fire pit, the actors we interacted with were excellently entertaining the crowd. We spotted several actors from The Dark Carousel Podcast, including Skidz and Mr. Sweets, who showcased their sliding shenanigans. Later, we spotted the creepy Snagz clicking along.
While walking between the attractions, don't forget to check out the various food and drink vendors, the park's Voodoo Lounge, where they serve spirits, and the Creepy Cafe.
There's something for everyone at Land of Illusion Haunted Nights. We highly recommend a visit if you dare take on a solid night of frights!
*Average of all three teams inside the haunts:
Temple: 9.5 mins
Phobia: 8 mins
Dysphoria: 8 mins (can vary due to maze)
Klowns: 8 mins
Trail: 27 mins
Dr. Psycho's: 10 mins
Total: 70.5 mins
---
View Full Score Sheet
---
Pics We Took From Our Visit:
---
Promo Images:
Click to Enlarge
---
Guest ReviewsGuest Average: 8 out of 10
Jason Ross – 10/10 – October 19, 2019Everything was amazing, great for the whole family and highly recommend a large group. There was a …show more concert going (acdc cover) that did extremely well and the concert was of high production. Sound, Attention to effects, cast, them park atmosphere all great. I have been multiple years and always excited to go back.
Tamara – 6/10 – October 4, 2019This haunt is alot different from your backwoods haunted attraction. They seemed like they had their …show more stuff together. The only thing I did not like was they claim to sell tickets until 2am but they close the lines down for some of the attractions at 1:30 or 1:45 but whoever was in line gets to go through. It was good from what we saw because we had gone to another haunt first so we didn't have time to make it through all of the attractions we only went to 3 of them. Overall experience was good
---
Past Awards
---
2019 Awards
Memorable Moment - Clovis (Given by: Team Zombillies)
---
2018 Awards
Best Outdoor Scenes - Middletown Haunted Trail (Given by: Team Zombillies)
Actor Shout Out - Middletown Haunted Trail: Bubby - Mickey Jackson (Given by: Team Zombillies)
Actor Shout Out - Middletown Haunted Trail: Kalamity the Kreator - Beth Jones (Given by: Team Zombillies)
Actor Shout Out - Middletown Haunted Trail: Dr. CR33P - Christian Greschel (Given by: Team Zombillies)
Actor Shout Out - Middletown Haunted Trail: Jimmy Dawn - Justin Retherford (Given by: Team Zombillies)
---
---
Past Awards
---
2019 Awards
Memorable Moment - Clovis (Given by: Team Zombillies)
---
2018 Awards
Best Outdoor Scenes - Middletown Haunted Trail (Given by: Team Zombillies)
Actor Shout Out - Middletown Haunted Trail: Bubby - Mickey Jackson (Given by: Team Zombillies)
Actor Shout Out - Middletown Haunted Trail: Kalamity the Kreator - Beth Jones (Given by: Team Zombillies)
Actor Shout Out - Middletown Haunted Trail: Dr. CR33P - Christian Greschel (Given by: Team Zombillies)
Actor Shout Out - Middletown Haunted Trail: Jimmy Dawn - Justin Retherford (Given by: Team Zombillies)
---