Land of Illusion Adventure Park – Full Review
Land of Illusion Adventure Park is a Haunted Attraction located in Middletown, OH.
8762 Thomas Road, Middletown, OH 45042View All Details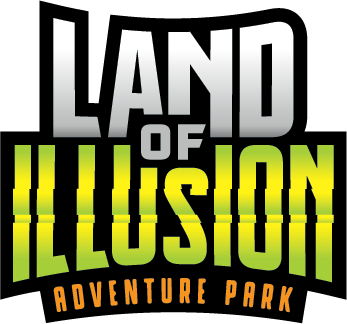 Features:

Paid Parking, Restrooms/Porta Potties On-Site, Food/Concessions, Gift Shop/Souvenirs, Optional Games/Midway, Special Events, "Hi-Tech" Attraction, You will NOT be touched, Original Characters, Celebrity Appearances, Indoor/Outdoor Waiting Line, Indoor/Outdoor Attraction

Most Recent Video from The Scare Factor:
(Scroll for Scores and Written Review)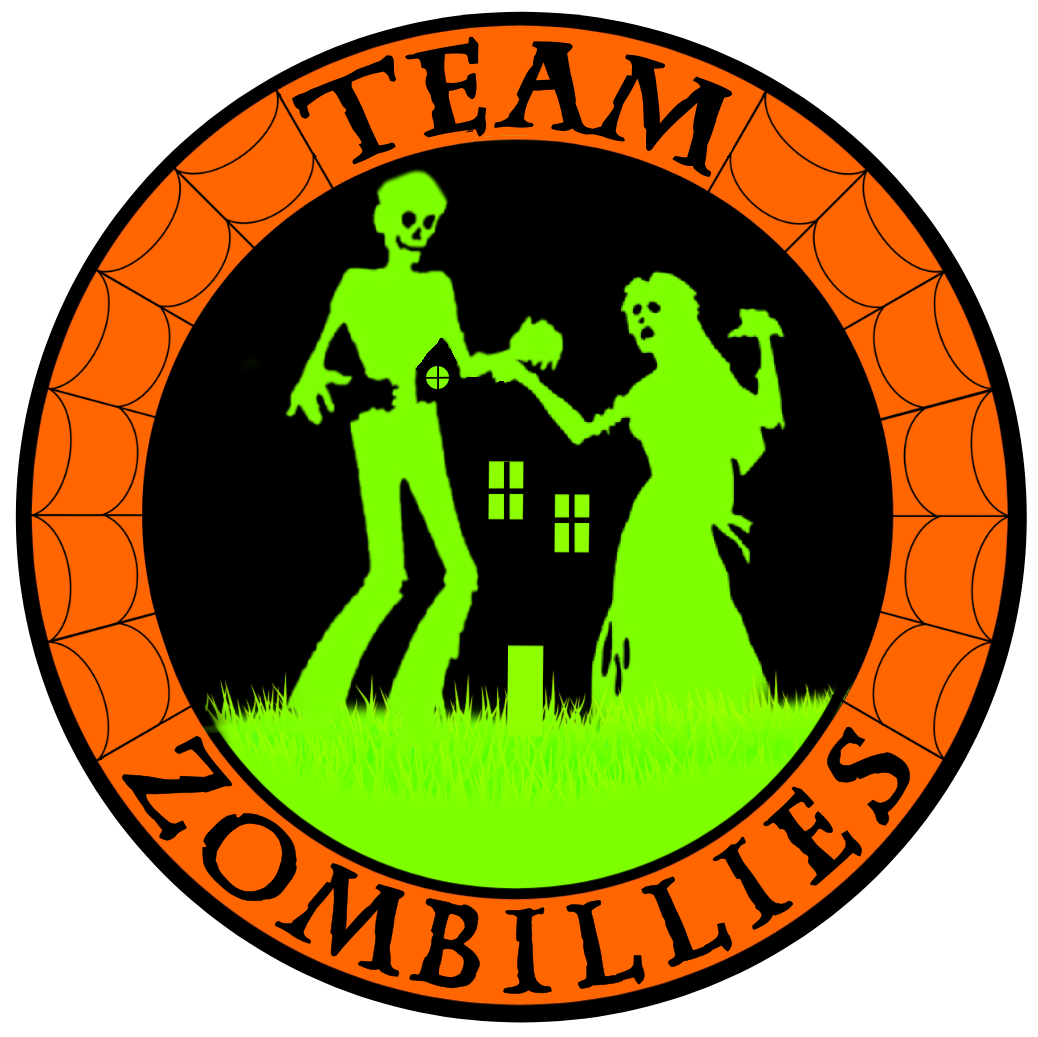 This attraction was reviewed on September 9, 2023 by Team Zombillies.
Co-Reviewed By: Team Cleaverland, Team Lone Wolf
---
About Our Reviews and Rating System
---
Final Score: 8.13
Final Scores – By Category

Final Scores – By Attraction

Summary:
Welcome, welcome, one and all, to one of the finest scream parks of them all! The show is about to begin, so please get comfortable. Get your drink and snacks; this one's longer than a clown booger.
What started as a haunted trail deep in the dark woods of Middletown, Ohio, many years ago has now morphed into a full-fledged, massive, haunted amusement park known as Land of Illusion Scream Park. Offering SIX scream-inducing attractions, on-site food, a full bar, a giant gift shop, and more, it's literally a whole night of fright all at one location!
With so many options, there's something to whet the appetite of nearly every haunt-lover out there. Returning this year as intense as ever is the OG Middletown Haunted Trail. This trail is a 30-minute walk through mayhem, mischief, and murderous madmen. In addition, guests can face their fears in Phobia, get maniacal meds from the doctor in Dr. Psycho's Haunted Estate, delusively delve into Dysphoria, plummet into the pits of the Temple of Terror, and last, but certainly not least, meet the crazed clowns within Killer Klowns.
Returning visitors, you're in for a treat! Just when we thought they couldn't surpass last year's changes, boy, were we wrong! About 3/4 of Dr. Psycho's is totally new this year. Guests will now experience areas never seen before, including the Oakley Greenhouse, Oakley Asylum, a covered bridge, and more. In addition, we noticed many other changes throughout the rest of the park.
When darkness falls upon this night, flames dance and swirl to reveal a five-pointed sight. Will you see what your heart desires or perish into the fire?
Overall Score Per Haunt:
Killer Klowns: 8.38
Phobia: 8.2
Temple of Terror: 8.21
Middletown Haunted Trail: 8.55
Dr. Psycho's Haunted Estate: 8.15
Dysphoria: 7.34
---
Cast Score: 7.76
Cast Scores – By Question

Cast Scores – By Attraction

Cast Review:
Killer Klowns: Clowns are supposed to be cute and funny, right? Oh, but this house is called KILLER Klowns for a reason… they were out for blood and made it clear they'd have no problem taking it from the hapless humans who wandered into their home! Among the lovely things they wanted to do with us included turning our intestines into balloon animals, ripping out our tongues for jump ropes, or just plain chopping us up for their next meal. One snarled, "I might just turn you into my little pinata and watch your guts fall out like candy!" Yikes! When they weren't trying to make toys out of our body parts, we were taunted and teased constantly, particularly by the ones working the foggy fence maze. "It ain't that way! Wrong way!" they sneered as we struggled to find the exit. (Remember, folks: never trust a clown!) The clown twins, Doodles and Toodles, were a perfect pair who played well off each other as they tormented us. One of them wanted to feed us bed bugs – yuck!
We did encounter many of the same clowns as we went through. However, they did an excellent job of covering the whole house. Perhaps a little too well at times… it could be hard to understand them when several were shouting around each other in the same area. Some also invited us to "stay and play" but seemed to draw a blank when we asked what games we'd be playing. Given everything else we heard there, we're sure it wouldn't be fun for us!
Phobia: While this house was filled with plenty of static and animatronic terrors, we were frequently on guard against the living nightmares that lurked around many of its corners. A chain link fence struggled to contain a mutated, zombielike creature as he snarled and clawed at us through the gaps. Nervously picking our way through a messy kitchen, we were almost caught by a maniac with wide, leering eyes and a ghastly grin, chuckling wickedly and inviting us to "stay for dinner." The demented doctor had some rather creepy treatments in store for us (including one of the creepy *crawlies* variety), and his vict– er, "patient," was convincing in their pleas for help. His nurse, observing the operation from a window, stared back at us with an absolutely killer smile. Although coulrophobes are covered by an entirely separate house, the clowns here were a welcome addition: sneaky, interactive, and fun!
Some areas of the house are certainly unsettling enough to stand on their own, and we didn't have to wait an excessive amount of time before another hidden horror came after us. Adding a few more actor-based scares would have raised the haunt's intensity a notch. Given the theme, the main focus was making us jump, shout, and scream, and only a little dialogue was used. With that said, the cheery "Hi there!" we heard in the swamp felt out of place.
Temple of Terror: Melvin, the lively elevator attendant, knew his scene extremely well and gave a fun little speech while he dropped us to our doom. There weren't many cursed cultists, evil explorers, or malevolent monsters hunting us through the halls and caverns of this terrifying tomb. Still, the ones we encountered were spread out well and highly adept at utilizing the darkness and their hiding spots to scare and stalk over and over. One deranged archaeologist pursued us for a while and warned that our hearts would be removed, along with the "rest of our fetid organs," and fed into the jaws to be turned into a mummy… like all the other unfortunate souls who were trapped in there! The mossy beast in the swamp was well concealed, and we never saw them hiding until it was too late. A smaller monster popped out of an unexpected spot with a creepy growl, "Give me your soul!" At one point, we could hear whistling up ahead. We aren't sure if we actually saw who was doing it, but they totally set our nerves on edge!
Scares were the focus here; we only heard enough dialogue to carry the story. Most of it was appropriate to the theme, but we did hear a couple of lines that broke the immersion.
Middletown Haunted Trail: Those woods were *crawling* with all manner of monsters and maniacs. From the moment we entered the queue to the finale, the inhabitants of this trail of terror were all over us! The drunk hillbilly waiting at the entrance requested spare change for the photos we were taking and played one mean harmonica. "Piggy," wielding a drill and wearing a burlap mask, was an adorable menace who wavered between scaring and messing with us. We even saw him propose to a guest with a ring he'd found! Too cute! (This guy was super sneaky. He came back and got us on the trail later!) Michael Myers seemed to know his scene like the back of his blade, disappearing out of thin air… only to reappear and get us when we were least expecting it. The nurse in the underground asylum was intimidating as she stalked around, demanding to know where her patients were and snapping at one to get back in her cage. A robed figure on the bridge with a black and white face, and wielding an IMMENSE hammer, threatened to smash our heads open and feed our "tiny brains" to the fishes! Walking into his shack, we had one of the cannibals treat us to stories about his granddaddy's recipes, including one involving "taking a little corn out of one's rear end" (gross!).
The trail's cast was highly interactive, responsive to guests, and often threatening with their dialogue. They need to be mindful of how they interact in a group with guests; some smoothly carried us over to the next scene, while others were screaming over each other. We also heard a "get out" in the opening scene once we went in.
Dr. Psycho's Haunted Estate: Given the name of this attraction, you would've thought the good doctor was the only person we had to worry about. Unfortunately for us, we quickly discovered we had to watch out for EVERYONE living on his property, from the groundskeepers to his assortment of perturbed "patients"! (We actually encountered one such patient before even entering the house, "Patient Beta." He ate a real spider right in front of us! Yuck!) The gruff employee working around the greenhouse was in search of food… for the plants? For the big, nasty insects hiding within them? Whatever the case, he eventually decided *we* were going to be the food, brandishing a weapon at us and demanding to know who would let him bash their skull in! There was something doglike in the way Patient 23 crawled about on all fours in the laboratory, carrying a toy in their mouth and warily watching guests. Abigail, the doctor's wife, eased the awkwardness of a group backup by interacting with everyone and assuring us he was with other patients and would return soon. Upon encountering Dr. Psycho himself, he was equal parts welcoming and wicked and offered a variety of treatments to cure our ails. Some group members were offered insects to eat (eww!), while others received a bloody dose of Psycho Serum in their veins!
We did have some issues with timing and missing actors when we showed up for our appointment with the doctor. Some of our group members didn't meet him and missed some of the patients who'd gotten out (though that might've been a good thing!). This left the haunt feeling a little bare.
Dysphoria: A disturbing family of freaks was holed up in this dim, foggy junkyard – and, as we soon found out, they were looking to "adopt" some new members from our group! Given that they didn't seem to number many, it was kind of understandable, but none of us were keen to stick around. A couple of lovely southern gals early on weren't shy about getting close and responding to our comments… they also weren't happy when we kept walking away from them. "Family's not supposed to leave family!" A couple of actors had masks on that made their faces look super unnerving, and they stalked us for a while, making bizarre noises and trying to get in close as well. (One of these guys didn't care for us calling him creepy. "Oh, I am?! … Look at me! Look at me!" he growled angrily.) A big male actor in dark clothes frequently appeared as well, popping up in unexpected spots and repeatedly blocking our path. Failure to obey his orders on where to go next resulted in him becoming irate and bellowing at us. We smartened up quickly!
Although we managed to survive all the creatures and madmen the park threw at us, we were never completely out of the woods! Quite a few more were at large while we moved between haunts, including some from our favorite horror flicks- like an imposing, machete-wielding Jason Voorhees- and others a bit more original, such as a crazed, bloodied girl in torn clothes, who circled and creeped on nearly every member of our group. The roamers can turn up virtually anywhere, including the lines for the attractions… so look out while you explore the Land!
---
Costuming Score: 7.78
Costuming Scores – By Question

Costuming Scores – By Attraction

Costuming Review:
For as many monsters as there were lurking amidst both the darkness and light of this park, they did an appealing job in the costume department. It's not easy making monsters look this good in a short amount of time!
Killer Klowns: This year, the clowns have stepped up their game with more complete costumes, brighter colors, added accessories, and more skin coverage. Collectively, they were the best costumes in the park! A few of these clowns were downright scary to look at!
A mind-bending mixture of masks and makeup was utilized. We saw several clowns donning masks we'd never seen before. One of which was a grungy skull with clown paint on it, and another had an articulating jaw! Quite a colorful makeup pallet added details, such as candy corn and staggered colors around the eyes, striped necks, and exposed teeth.
Every color in the rainbow was applied to some of these clowns, and we loved it! They all had their unique flavor, too (don't eat them; we hear they taste funny). Besides the twins, Toodles and Doodles, who were dressed nearly identically (and cleverly so), each clown looked a lot different. We noticed colorful pom poms, hair bows, patches, multi-colored hair, and paint on jumpsuits in shapes, splatters, and even a smiley face. Layered details such as hats, ruffles, clackers on gloves, horns protruding from the head, bow ties on necks, and weapons increased realism. One clown pulled a stretchy booger out of their nose! Now, that's how you disgust guests with your costume!
Phobia: For the last few years, we've always had a bloody butcher greet us outside Phobia, and this year was no different. He had a lot more blood splattered on him this year, though! This attraction is very dark in areas, making it harder to see details, but they're not always needed.
Most of the costumes we set our eyes on matched the areas we encountered them in. Sneaky stalkers in dark cloaks perfectly blended into the shadows, and they got us every time! Most costumes that we noticed fit into their scenes well. Doctor Death was certainly a stand-out with a super sinister look. Several distorted masks with words written on them creepily floated through the rooms. We also noticed a floating alien face that stood out and someone who appeared to have gotten into a fight with a meat grinder; they had some sort of small bones protruding from their face. Yikes! Sorry, we couldn't tell what was sticking out of their bloody skin, but we got further from them as they got closer to us!
Temple of Terror: The Temple is another attraction where it's harder to capture all the details due to its dark habitat. However, a lot of what we saw matched the environment well. Some costumes featured more distressing and finer details, while others appeared bare or untouched. A leather western duster on a demon, plain black clothing, and a black and white t-shirt took us out of the environment a bit.
There were a few get-ups that helped immerse us into the Temple's environment. Melvin's outfit seemed fitting for a mine shaft; the dark cloaks blended in well, a beaked mask and airbrushed features worked well together, and an archaeologist with a canteen and hat were a few of the standouts. We noticed mostly makeup inside, consisting of warmer colors, several sets of horns protruding from heads, and symbols. There's a costume in here that you won't see until it's too late, and it's been consistently getting scares for years!
Middletown Haunted Trail: Many denizens were dwelling along the paths of the trail, offering quite an array of looks. Most of them were humanistic, but a few other fiends were mixed in as well.
All costume pieces we noted appeared to have some sort of alteration. Whether it be distressing, rips, tears, blood splatters, added grunge, or poop (yep), no costume seemed to be obviously store-bought or untouched. The makeup also matched the outfits well (and scenes). Often, if there were large rips and tears, the characters had large gouges, scratches, or open wounds. We saw other unique touches, such as drawings on the skin, symbols, a spider, and airbrushed features that stood out in the lighting. In one area, glowing makeup, paint, and even hair made it obvious this character had been wallowing in some sort of UV substance. Amongst the nastiest things we saw was a very startling nun with blood dripping from her mouth all over her clothing. Her whited-out eyes gave her quite the disturbing stare, too. Just from looking at her, we knew not to sin… at least not for a few seconds.
Many masks were used that also added to the characters. Varying burlap monsters were aplenty, including a pig with tusks! Some of these masks had long hair, while others varied in color and shape, differentiating them. Michael Myers had the signature mask (although the black around the eye holes was a bit odd), a shiny knife, a proper jumpsuit, and perfect stature!
The witch area had some of the most elaborate costumes, and the asylum and steampunky area by the actual fire. Carefully applied makeup, headdresses, props, staffs, and weapons added realism. We even noted some costume accessories with lights inside! Tattered clothing and flannel seemed the norm, but we also encountered more unique getups. Additional standouts include the black leather outfit in the graveyard, the duo on the bridge, the harmonica player, and the puppeteer on stilts at the finale. Although effective, there were a lot of milk jugs this go-around. Could some of these characters get something to shake that matches their costumes better?
Dr. Psycho's Haunted Estate: You just never know who or what you may come across when encountering "the good doctor." For the most part, we saw many patients and workers. Some could be past patients, as one appeared to be a ghost with a flowing grey dress.
Although adhering to this theme is fairly simple for this category, we still saw some unaltered pieces that seemed out of place, such as the bright white earbuds someone was wearing and the black Nike track pants in the infirmary. More layering, distressing, and appropriate medical uniforms would help bring this score up.
Beta, Patient Zero, and Patient 23 had full costumes on and were some standouts. Of course, the doctor himself was fully fleshed out with lots of liquid all over him and all in his long beard (gross!). He also had wet hair and gross teeth. He clearly had been digging worms out of his current patient for quite some time, and his assistant also looked the part. We saw some super sharp teeth, darkened eyes, a security outfit, additional fresh blood, veiny makeup, and frizzy hair that helped add dimension to these characters, but adding more unique features would help bring more immersion and believability.
Dysphoria: The costumes we stumbled upon in Dysphoria were, uh… erm, different. There weren't a lot of characters here, but they seemed similar to one another except for one. Interestingly enough, they wore primarily white clothing with lots of blood splatter and some distressing that made them look worn. However, the meanest of them all wore a dark work uniform, making him stand out, and for good reason. If you see one that looks different from the others, run!
Between the masks used and the style, it gave us sort of a hillbilly v. Purge vibe. There was a facial mask with "God" on the forehead. We noticed what appeared to be some burlap creations here, too. Grandma was indeed wearing (or not* wearing) her Sunday best! An unnerving mask encountered here, too, was an iteration reminiscent of Momo.
We would also like to point out a few looks in the midway area. From a well-dressed female Pyramid head dragging a giant knife behind her, Art the Clown, a zombie that had been shot and clearly just rolled out from beyond the grave, a patient, and a possessed lady roaming about on her mobile mattress, the costumes in the queue area will make you want to take photos with them!
---
Customer Service Score: 9.36
Customer Service Scores – By Question

Customer Service Scores – By Attraction

Customer Service Review:
Land of Illusion Adventure Park is easy to get to via GPS. There's also a giant sign right by the road, and the parking lot is well-lit, so it's super hard to miss. They do charge a fee for parking. It has increased this year from $5 to $7 cash per vehicle or $8 by card. All parking proceeds go to local, non-profit organizations as advertised on their site.
The park has a great layout, and navigating the premises is straightforward. Multiple flaggers quickly guided us to parking spots upon arrival. As we made our way to the ticketing windows, a staff member informed us of all items not permitted in the park.
All windows were marked, and trading our general admission tickets for wristbands was simple. However, we did need to go inside the park to pay to upgrade to Fast Pass admission. This line was slower for this second line, with only one window open. We're unsure if there's a better way to upgrade folks who already have physical tickets before they get into the park so they don't need to wait in two lines just to upgrade. They also cut off the wristbands we were just given to give us new ones; this just seemed like unnecessary extra steps.
Immediately upon entering the park, we got our group photo taken by park staff (they give you a card to check in at the exit if you'd like to purchase). We were then guided to another security check that wanded us and checked any bags we wanted to bring in. Overall, we feel that the security presence at the park is excellent. Even some flaggers were armed in the parking lot, and multiple police vehicles were stationed at the park's entrance.
A large park map is just inside the entrance. The park is mostly paved, and they even have permanent restrooms, which is a very rare haunt feature, but we sure do love them! All haunts are marked with large signs, but the trail and Dysphoria are kind of off in the back, so when you're at Phobia, look for them back behind it.
Staff were all over this park, so if we had any questions or concerns, it was pretty simple to find someone. Many had brightly colored shirts, making picking them out of a crowd easy. Most of the staff we encountered were friendly and helpful.
When checking out their website, we found a lot of information we were looking for before our visit (parking, prices). Still, there is some outdated info on their FAQ page, and more to be desired regarding the theming and overview of each attraction. The videos were certainly fun to watch and got us excited to go!
---
Immersion Score: 8.21
Immersion Scores – By Question

Immersion Scores – By Attraction

Immersion Review:
From the moment we exited our vehicles, the haunt was preparing us for a fright-filled night! Chainsaw roars, screams, and other scary sounds rang out from the gates, where spooky animated effects played in the windows above. Once we'd made it inside, the atmosphere around us was consistently upbeat. The DJ's dance tunes were pumped out loudly and clearly through the park, and we spotted roaming actors on the prowl shortly after the gates opened. It was clear the haunt's team had carefully crafted an environment to make patrons excited to be there, and that vibe was consistent all the way up to when it was time to leave, with the park exit taking us through the Ghostly Gift Shop.
KillerKlowns: The eerie stare and gaping jaws of a massive clown loomed before us to serve as the entrance to this fearsome funhouse. After walking along a bare, dark hallway, we eventually came upon walls covered in clown portraits, a scattering of toys, and carnival music being piped out from a doorway to let us know we'd definitely entered the home of a killer krew of klowns! The zany, disorienting atmosphere was consistent throughout the house, where nearly every room was painted up in bright, neon colors, and many of the walls had swirls, polka dots, or freaky clown faces on them. Of course, we weren't allowed to forget where the house got its signature name… there were areas where our surroundings took a turn for the dark and unsettling, and it became increasingly harder to escape from this chaotic circus. Fortunately, we were lucky enough to find the exit – but not without some of the creepy clowns trailing us out!
Phobia: What are you afraid of? Does entering a dark room make the hair rise on the back of your neck? Do you get shivers at the thought of snakes or spiders crawling on you? Phobia is a house that plays off of things people are commonly scared of – with some surprises thrown in! Right away, this attraction attempted to psych us up for facing our fears. There was a lot of stuff in the queue to keep patrons' hearts pumping before they entered: catlike eyes blinked over our heads, a skeletal army scaled one of the walls, and cloaked reapers glared ominously down at the line, all backed by a pulse-pounding soundtrack. With effective use of darkness, strobes, and fog, the house constantly kept our nerves on edge while we navigated its nightmarish rooms. Some of the phobias we experienced were well known, like a grotesque nest of spiders, with sacs of eggs hanging down and a layer of webs coating the walls. Others were a little more creative, like the robed witches performing a ritual in front of a large Ouija board. Without spoiling anything, this attraction's ending has seen some changes, and you aren't just released back into the park when it's over… be mindful of who, or what, might be watching as you leave.
Although most of what we saw in the house made sense, we did come across a startle effect in one scene that didn't seem to match its settings. We also had an encounter with a staff member in the house that briefly interrupted our experience.
Temple of Terror: From the moment we approached, the house was already setting us up for our adventure, with its exterior painted up to look like an Egyptian temple. Once we'd passed through the entrance, we quickly found ourselves surrounded by crumbling, broken walls with runes drawn on them. (These are excellent places for monsters to hide, and it set our nerves on edge, wondering if something might be waiting to jump out at us!) TV screens above played out the unfortunate fates of the unscrupulous explorers – to make a long story short, they messed with things they shouldn't have and got themselves into BIG trouble. A rickety ride on an elevator provided a great opening to the expedition. Textures on the walls surrounding us ranged from glyphs, rocky, cavernous surfaces, and even skeletal remains! While we explored, we also noticed a pervasive, earthy odor of decay… possibly from all the bodies of less fortunate visitors entombed in the walls. Some areas were booby trapped, like an actual temple might be. At one point, we had to cross a swamp using a treacherous rope bridge, surrounded by moss and vines that made the scene feel very real. After we fled from this tomb of terrors, we were back in the park and did not encounter any further scares or scenery.
It may have been an attempt at realism by making the walkthrough feel hazardous, but the slippery floors we slid across in a dark corridor felt a little out of place, as did the claustrophobia walls we had to squeeze through.
Middletown Haunted Trail: The trail's brightly lit facade left no question as to where we were going, and was easily visible from far away. Our surroundings in line weren't fancy, but we did spot openings in the fences where actors could spy on groups or land a few early scares! On a related note, we had several of the woods' inhabitants sneak out to mess with us while we waited, and hype us up for the haunt. Middletown is a traditional haunted trail, with no singular theme or storyline. However, the theming was heavy in most scenes and areas, and it helped to make many of them flow into each other – meaning we didn't spend a lot of time just walking through woods without anything happening. Several scenes were designed to stand on their own through use of appropriate scenery, larger-than-life props and animatronics, and special effects. Some of the more impressive ones we walked through were a military bunker with giant alien creatures rising up around us, a radioactive waste area that concealed some BIG surprises, an underground asylum – and we might've even been sent to burn in Hell. The trail's ending has improved from the previous season, and if you're lucky enough to reach the end, don't assume you're home free… we encountered additional characters waiting outside, and watched a chainsaw-wielding lunatic chase guests several feet into the park!
While many of the scenes did transition well into each other, the Halloween theme was audible long before we got to Michael's area. We also had a lead following us for about half of the trail; they were costumed and in character when speaking to us, but we overheard both them warning the actors of the next group, and actors speaking amongst each other out of character.
Dr. Psycho's Haunted Estate: Setting foot on the doctor's property was not without risk – his guard dog barked and snapped at us when we stepped through the giant skull that served as the front gate! Unfortunately, the dark hallway we waited in was not quite as exciting, though the eerie piano music playing from an unseen source was enough to make the hairs prickle on our skin. One of Dr. Psycho's patients had also managed to get loose, and devoured an eight-legged treat in front of some unlucky group members. As the name would suggest, this haunt takes groups on a full tour of the property the doctor calls home, along with his hospital and laboratory. Some new scenes that were added this season were welcome additions to the house, and only added to its realism. Our walkthrough really did feel like a complete tour, starting on the grounds of the estate and eventually progressing into the hospital and home. The storyline was also faithfully played out, with many characters referencing the doctor and asking if we were there to see him – it made for a nice build up to the actual encounter with Dr. Psycho himself. Once we'd seen him and received our treatments, we exited into the graveyard his less successful patients ended up in. (Some groups might've gotten one final scare on their way out!)
Adding something to break up potential group collisions would help. It can't always be avoided, but we had a problem with backups on this visit, especially when we got to the laboratory.
Dysphoria: Tucked further back in the park, this attraction's lit-up sign and colorful lights helped guide us to the line, where we enjoyed dancing to the energetic music. (Apologies to the staff member who had to put up with us.) Dysphoria is an indoor maze that groups must find their way out of, but with the country music being played inside and the deranged rednecks we encountered, it seemed like they were going with a sort of creepy hillbilly theme. Heavy fog and red light made it difficult to navigate the stacks of huge tires and find our way out of dead ends. There wasn't much else to the attraction as far as theming, and once we'd managed to avoid joining the "family," our experience was over.
---
Special FX Score: 7.98
Special FX Scores – By Question

Special FX Scores – By Attraction

Special FX Review:
Killer Klowns: Given the theme, there was nothing in here you'd be surprised at experiencing – funhouse mirrors, carnival music, circus sets – but it was all executed at a very high level. We'd go so far as to say it's among the very best exhibitions of kreepy klownishness we've been to in the last several years. And, of course, any haunt fan has seen more than a bunch of them!
Garishly day-glo colored walls and sets assaulted our eyeballs. Numerous klown animatronics went off around seemingly every korner. Adding to the chaos: hanging pool noodles, strobes and laser prisms, trick floors, and a fog-filled chain link maze.
Are you an avid fan of the spinning vortex? Can't get enough of 'em? Come get your fill here because Killer Klowns features not one but two vortices! (Yeah, we looked it up, that's the plural of vortex.) An alarming bottomless pit illusion on either side of a squeeze tunnel had us closely watching where we put our feet. And the room with giant bowling pins was right up our alley. Kudos to Killer Klowns for being stuffed full of fun effects.
Phobia: Phobia impressed with superior effects throughout. Splendid use of audio made a huge impact on our experience, from swirling maelstrom music, electrical crackling, and gunshot bursts to weird scraping noises, creepy whispering, and buzzing bees.
Sets brimmed with high-quality art and props. Standout sets included a yucky bathroom, spider nest, demon lair, Doctor Death's operating room, toxic dump site, snake pit –why'd it have to be snakes?!? – and a couple of areas with space aliens (E.T.-ophobia? Don't phone home, that's where the call is coming from!).
The place was packed with all sorts of effects that pumped up our walkthrough: spraying water, a tremendous instance of the old headlights gag, extreme darkness, narrowing walls, air cannons, cool Ouija artwork, a surprising floor movement, and one of the freakiest squeeze tunnels we've ever had the displeasure of going through. It ignored the standard verticality of these things so that we had to make poor imitations of gymnasts to contort ourselves through it. All of Phobia went out of its way to take us out of our comfort zone, but that part took the medal!
Temple of Terror: The temple felt lovingly curated to give the overall effect of exploring an ancient Egyptian temple/tomb. The opening mine shaft hellevator provided a discombobulating, disorienting introduction to the attraction.
Further in, skulls and skeletal parts – some of them moving! – lined many walls. Hieroglyphics, classical columns, and a representation of the jackal-headed Anubis made an appearance in other areas. We walked on a janky rope bridge, over spongy ground, around some tricky Indiana Jones-style traps, into realistic-looking cave terrain, and through a super-long squeeze tunnel… we'd swear it went on for 50 freakin' feet.
Old-school metal fans will want to keep a lookout for the mummy-ish figure that resembles the cover of Iron Maiden's 'Powerslave' album. But not just that one stood out – all the props, animatronics, and decor fit right in with the theme, and everything added up to a stylish and fun walkthrough that was well conceived and implemented.
Middletown Haunted Trail: We witnessed tons of great effects going on in the trail. Auditorily speaking, we heard guns and air raid sirens, the Halloween movie theme, the roar and buzz of chainsaws, horse neighs, and a whole noisy mess of other stuff.
Like most trails, this one strung together a number of disparate scenes and sets, sometimes with little to no transition. But almost all the dioramas spread before us seemed well-detailed and decorated. Everything was of strong, uniform quality, which led to a pleasing walkthrough.
We paraded past some really good actormatronics and animatronics, seemingly full-sized carved trees, school buses standing straight up on their back ends, giant pumpkins, a headless horseman prop, leaking biohazard barrels, a crushing spiked wall, butcher barns with gigantic meat grinders making people-sausage, the splendidly well-done caverns of hell, yet another swinging bridge (Madison County ain't got nothing on Land of Illusion), and really too much else to list. This is a long, fully packed, pretty awesome trail.
Two effects of special note: a couple of freakos burnt through some visually dazzling pyro effects while twirling around blow torch-type tools, and we couldn't believe our eyes when a wild lighting effect had us thinking we were walking straight through a wall.
Dr. Psycho's: The good doctor went all out welcoming new patients this year, as up to an estimated 75% of this attraction got redone. Plinky piano music and chirpy nighttime cricket noises set a tone of unease. The park/courtyard/greenhouse entrance area looked very cool and provided an unusual setting for the intro, with corpses on a bench, a giant praying mantis, and killer plants.
We walked through a guard post with machine guns firing and past a siren-blaring ambulance that housed a neato victim-on-a-gurney animatronic. The super-max asylum came decorated with convincing padded walls.
The approach into Psycho's house/practice went right over his porch, where dimly lit figures seemed to watch our movements, a highly effective entryway. Inside the building lurked numerous nasty surprises, like a crematory with fully functioning pyro effects, cadavers and body parts, another swinging bridge, the doc's bloody good operating theater, and an animatronic chair that transformed into a spectral figure with outstretched arms (at least we think that's what happened, as we just caught the tail end of this one).
Dysphoria: There wasn't too much going on effects-wise in this attraction besides an elephant-sized dose of colored fog, a bunch of giant junkyard/industrial-chic tires and coils, and out-of-the-ordinary musical selections of old-timey country & western (Buck Owens' 'Satan's Gonna Get Along Without Me'). Also, some hanging webby things hit our heads.
After making it through the tire maze, we floundered around outside in some more mazey environs. The soundtrack out here was just as odd: 80s-era pop fluff (Tiffany's 'I Think We're Alone Now'). Somebody must have had fun picking the music!
---
Scare Factor Score: 7.71
Scare Factor Scores – By Question

Scare Factor Scores – By Attraction

Scare Factor Review:
Killer Klowns: The funhouse environment, krazy props, and manic klown actors mixed together to form a fairly scary experience. We had a very disturbing experience in a strobed guess-who's-the-live-klown room. Several precisely timed animatronics made us jump in the air.
The actors threatened us physically, especially the axe-wielding lunatic who seemingly was lunging at us every minute. They threatened us verbally, with additional inventive phrasings – 'I'm gonna chop you up and wrap the parts in cotton candy, you'll be delicious;' 'I'll pick out your organs and BLOW EM UP!!;' and (to the bald group member in the giant bowling pins room) 'Watch me use your head as a bowling ball!'
The loud organ grinder music and cartoon noises, the actors leaping around us and shrieking at top volume, and the disorienting colors and props all made for a fright-filled kataclysym and katastrophe of epic proportions by the end, so much so that we couldn't even find the apparent exit. The actors had us wandering around the last room, looking for the way out, when the real door was right in front of us! The finale could have been more focused on finer frightitude, but somehow, it seemed fitting for this chaotic roller coaster ride of an attraction.
Phobia: True to its name, we rated Phobia the most fear-filled attraction at Land of Illusion. Many, many phobias got poked and prodded here. We felt off-balance all the way through, as there was an absolutely pulse-pounding and unexpected scare up front, and it really didn't let up. Every group member reported being targeted and/or simply feeling the fear coursing through.
Dim lighting, total darkness, and extended areas of obscured laser-swamp; unpleasant noise, or music, or noise-music; everything discussed in the Special FX section; and off-putting scenes with disturbing characters all contributed to a keen sense of foreboding and discomfort.
Some disturbing characters included Doctor Death, who held court in a creepy operating room while his leering nurse teased us through a window, as mentioned above. This was just dentally disturbing! As noted in Costuming, dark-robed lurkers that included chanting cultists (they always get our blood pumping) consistently frightened us in the dark environs. A cannibal killer dude menaced us convincingly in the kitchen.
The scene with interstellar aliens felt appropriately otherworldly. Meanwhile, the earthly animal kingdom hit all the right fright notes with skin-crawling renditions of bees, spiders, and snakes.
Walls closing in generated a sense of claustrophobia even in those not prone to it. The weirdly angled squeeze tunnel topped off everything with a highly uncomfortable traversal. Truly, this attraction embodied the very spirit of 'Phobia.'
Temple of Terror: A couple of great startles right at the beginning set us up for further ones down the path. A ghillie-suited goon used the camouflage to really get us good. The cast leveraged darkness and concealed hiding spots to fabulous effect several times. Cloaked figures shrieking in a strange tongue fed into our fear of 'the other.'
Distraction-fueled frights occurred a lot in the temple. While looking down to confirm secure footing on the swinging bridge, a ghost-on-a-rope zipped overhead and frightened the bejeebus out of the poor group leader. A colossal animatronic led to jaw-dropped gaping among team members, who then became easy pickings for an actor sneaking up from straight ahead.
Middletown Haunted Trail: It probably seemed almost too easy for the actors to use the dark woodsy path and shadowy props/scenery/structures to hide and pounce, and they certainly delivered! However, some actors chose the opposite approach, like one who stood motionless in plain sight right in front of us. There was no way to go but forward, but we did not want to move either – a suspenseful game of trail chicken.
The cast here proved extremely threatening, delivering innovative dialogue bits of bodily harm alongside physically intimidating assaults, with or without weaponry. Even the victims brought some pain, like the unfortunate soul in a hanging cage who let loose with a soul-searing scream when we passed by. We nearly jumped out of our skin on that one. One of the top scares of the whole night came courtesy of Michael, who masterfully manipulated the lighting in his scene to set up a nerve-shredding moment.
The actors also worked together to do tag-team or double-tap scares. Sometimes, they followed us into the next scene, so we had to be aware of what was ahead and behind us. At one point, a mob of five or six of them had gathered behind us! A spinning vortex attack again brought together actors from forward and aft as they jumped around and alarmingly shook the metal platform.
The nicely detailed sets helped, such as the authentically cavernous setting of Hell, where an imperious devil screamed at us to kneel before her. We did kneel, or at least gave a little bow. It seemed like a good idea to comply under the circumstances.
If you're scared of chainsaws, take your vitamins and say your prayers – we counted double-digit chainsaw attacks by the end. How do you feel about giant creatures coming at you with their jaws open wide to swallow you whole? We backed away from a couple of those actormatronic beasties. All in all, this was quite a long trail with a commensurate quite a bit of scariness in it.
Dr. Psycho's: Music and sound effects, effective lighting, and disturbing subject matter created an unsettling atmosphere around the walkthrough. Characters gave us some good jump startles and a few weird and violent lines of dialogue that kept us on our toes. Plus, we witnessed some gross bug and worm consumption that amped up the ickiness factor.
However, this attraction was ranked one of the less scary ones of the evening. But with that said, it did provide a fantastic furniture-based scare, as well as one of the biggest shocks of the entire night with a gigantic – in terms of both physical size and effect – combination of drop-window (really almost a drop-wall) and animatronic, all perfectly timed (thank you Mongo).
Dysphoria: Most of the frightfulness in Dysphoria resulted from the thick blanket of illuminated fog in the maze. It might as well have been the enveloping darkness from the Phobia attraction for all we could see ahead of us. We spent a reasonable amount of time cringily shuffling forward inch by inch into the unknown, fearing attacks that sometimes happened and sometimes didn't.
Those attacks came from a gang of raucous and vexing characters, yelling and shaking their rattles and other noise-makers, who turned us around in circles. The other slice of scary came from the ghoulish appearance of most of the ghastly kooks. The worst offenders were the Momo-masked marauder, the one in the dark outfit, and a diabolical duo with repulsive melty-face masks. Those creeps caused heebie-jeebies for all.
---
Entertainment & Value Score: 8.72
E&V Scores – By Question

E&V Scores – By Attraction

E&V Review:
If you're looking for a long haunt with a lot of variety and entertainment in between, Land of Illusion is your stop. We always carve out an entire night to take in all the park offers, and we still don't get to see everything.
During our 2023 visit, tickets were advertised at $50 for general admission and $75 for Fast Passes (online). Again, please keep in mind the park is CASH ONLY. We did go their first weekend open, so these prices will likely change, increasing closer to Halloween. At first, the ticket prices may sound staggering, but remember that these haunts have a lot to offer and that ticket holders have unlimited access to the haunts. If you really love one, you can go through it as often as you like! In addition, if you want to partake in just one haunt, you can do so for $20, and on the other hand, if you just can't get enough of the frighteningly-good fun, general season passes can be purchased as well ($99 at the time of writing this review).
In total, we spent 80-1/2 minutes screaming and jumping inside the haunts (this does not include the time we waited in lines). This visit brings the MPD (minutes of entertainment received per dollar spent) to 1.61, which is higher than what we experienced during our last visit. Those clowns did deceive us inside that maze for a while… Regardless, this is a good deal, and considering that they offer unlimited access and additional entertainment, the ticket price alone is worth a visit. We do recommend visiting earlier in the year to avoid the longer lines. Even on the night we attended, several lines had decent waits (we waited in the Fast Pass line for Phobia for 30 mins).
For those who want general admission (but change their minds and decide they want VIP later), you can venture over to their upgrade window by the park entrance and upgrade to Fast Passes for an additional $25. You can also purchase ride tickets ($5 bull), unlimited ride tickets ($10), "no boo" necklaces ($8), or an all-attraction upgrade for $30 here.
In addition to the haunts, a lot more is going on. Regarding entertainment provided with the ticket price, there were at least six roaming and interactive queue entertainers during our visit. There are always a few each night we attend, so we're sure you'll find some roaming around trying to cut your head off, pull your teeth out, or some that simply want to be in your photos. We always enjoy some pre-show fun with these ghouls. They also have nightly entertainment at the Stage of Rage. We can say that Micro Wrestling is quite entertaining! If you get cold, they have multiple fire pits you can warm up by and an assortment of seating.
Other amenities can be found at the Creepy Cafe, where they offer snacks, food, and beverages, but we will note that the prices (and portions) for these items align with those commonly seen at amusement parks. They also have the Voodoo Lounge bar, where you can take a breather and grab a cocktail to take the edge off. This year, they've set up a new pole barn with food vendors inside and a snow cone stand nearby. They have a small shack that sells mini donuts, but they weren't open on the night of our visit and were very missed! They also had an ax-throwing lane for an additional price. Although these are not things we score on, we like to mention them.
For those questioning whether they should visit, we can't stress enough how much they have here. The park is big and clean, the haunts take a while to get through, and the whole place is easy to navigate. Each haunt offers its own unique flavor, so it's like visiting six different shows, all at the same place. There is no driving in between haunts when you visit LOI!
Time Inside Each Attraction:
Killer Klowns: 13 mins (will vary due to the maze inside)
Phobia: 9 mins
Temple of Terror: 6.5 mins
Middletown Haunted Trail: 30 mins
Dr. Psycho's: 11 mins
Dysphoria: 11 mins (will vary since this is a maze)
*This review was co-rewritten by Team Zombillies, Team Lone Wolf, and Team Cleaverland.
---
View Full Score Sheet
---
Pics We Took From Our Visit:
---
Promo Images:
Click to Enlarge
---
Guest ReviewsGuest Average: 8 out of 10
Jason Ross – 10/10 – October 19, 2019Everything was amazing, great for the whole family and highly recommend a large group. There was a …show more concert going (acdc cover) that did extremely well and the concert was of high production. Sound, Attention to effects, cast, them park atmosphere all great. I have been multiple years and always excited to go back.
Tamara – 6/10 – October 4, 2019This haunt is alot different from your backwoods haunted attraction. They seemed like they had their …show more stuff together. The only thing I did not like was they claim to sell tickets until 2am but they close the lines down for some of the attractions at 1:30 or 1:45 but whoever was in line gets to go through. It was good from what we saw because we had gone to another haunt first so we didn't have time to make it through all of the attractions we only went to 3 of them. Overall experience was good
---
Past Awards
---
2019 Awards
Memorable Moment - Clovis (Given by: Team Zombillies)
---
2018 Awards
Best Outdoor Scenes - Middletown Haunted Trail (Given by: Team Zombillies)
Actor Shout Out - Middletown Haunted Trail: Bubby - Mickey Jackson (Given by: Team Zombillies)
Actor Shout Out - Middletown Haunted Trail: Kalamity the Kreator - Beth Jones (Given by: Team Zombillies)
Actor Shout Out - Middletown Haunted Trail: Dr. CR33P - Christian Greschel (Given by: Team Zombillies)
Actor Shout Out - Middletown Haunted Trail: Jimmy Dawn - Justin Retherford (Given by: Team Zombillies)
---
---
Past Awards
---
2019 Awards
Memorable Moment - Clovis (Given by: Team Zombillies)
---
2018 Awards
Best Outdoor Scenes - Middletown Haunted Trail (Given by: Team Zombillies)
Actor Shout Out - Middletown Haunted Trail: Bubby - Mickey Jackson (Given by: Team Zombillies)
Actor Shout Out - Middletown Haunted Trail: Kalamity the Kreator - Beth Jones (Given by: Team Zombillies)
Actor Shout Out - Middletown Haunted Trail: Dr. CR33P - Christian Greschel (Given by: Team Zombillies)
Actor Shout Out - Middletown Haunted Trail: Jimmy Dawn - Justin Retherford (Given by: Team Zombillies)
---