Laurels House of Horror – Full Review
Laurels House of Horror is a Haunted Attraction located in Laurel, MD.
935 Fairlawn Avenue, Laurel, MD 20707View All Details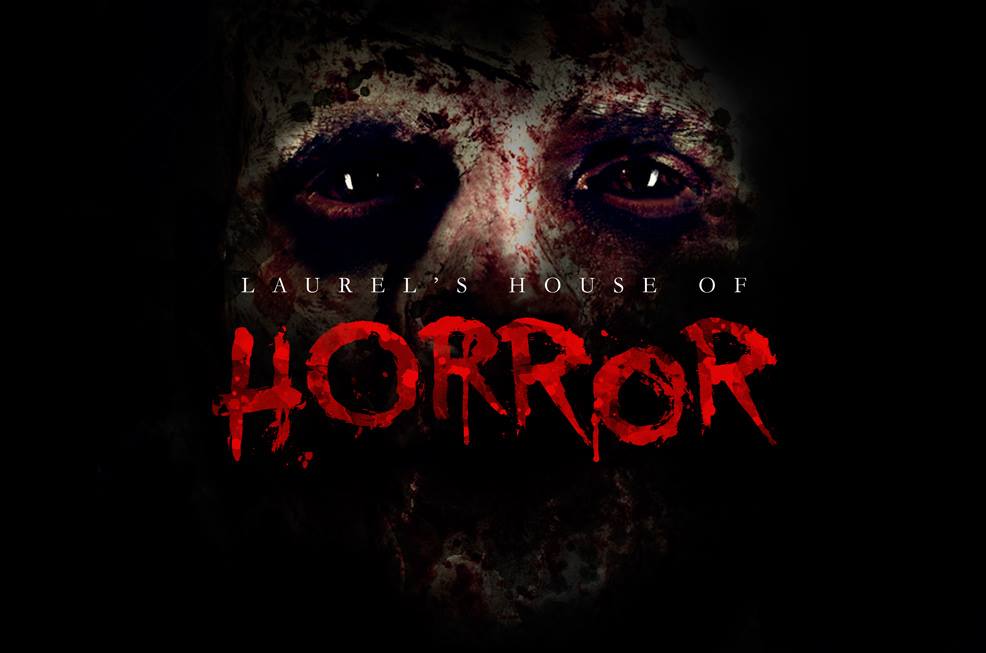 Features:

Free Parking, Restrooms/Porta Potties On-Site, Handicap Accessible, Food/Concessions, Gift Shop/Souvenirs, You will NOT be touched, Indoor/Outdoor Waiting Line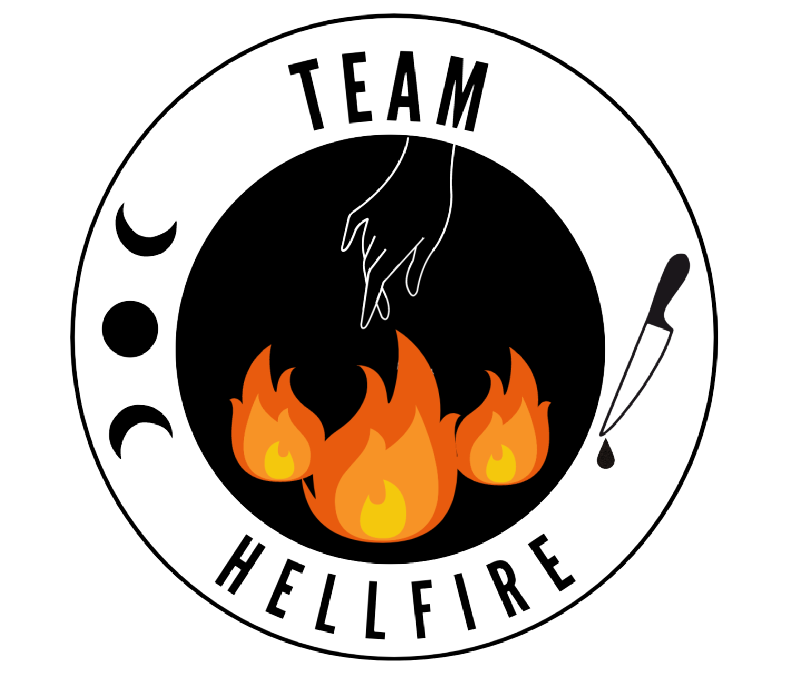 This attraction was reviewed on October 21, 2022 by Team Hellfire.
---
About Our Reviews and Rating System
---
Final Score: 9.08
Final Scores – By Category

Final Scores – By Attraction

Summary:
Laurel's House of Horrors (LHH) exhibits haunt maximalism. This place has everything – ghastly hotel scenes, a crazed preacher at the pulpit, freak shows, possessed prisoners, and so much more. Set in a unique abandoned movie theater, this haunt takes its patrons through scene after scene of horror as you wind your way through the expansive space. Thematically, a lot is going on – we started out inside a haunted hotel that evolved into a graveyard, hillbilly home, cultish church, and finally into a freak show. There is something to scare everyone at this haunt.
Though what truly helps make this haunt special is the fact that the space itself is actually haunted, according to the previous owners of the cinema complex. Various paranormal groups have come to affirm the signs of supernatural activity, which automatically adds to the scare factor of this haunt in our books.
Because of its setting, this haunt definitely pays homage to the horror movies that have shaped the last hundred years of horror. Each immersive scene gives a taste of a classic horror theme. Managers and actors alike clearly love what they do – scaring people!
---
Cast Score: 9.16
Cast Scores – By Question

Cast Scores – By Attraction

Cast Review:
To correspond with their grand variety of scenes, LHH is staffed by dozens of character actors, all of whom brought the energy to their show in and outside of the theater. Their dedication to the scare is evident, and we appreciated the cast's enthusiasm as we moved through the haunt.
This isn't a narrative haunt, so the formal dialogue is quite minimal. Early in the haunt, we stumbled upon a grimy hotel room with two actors amidst a "lovers'" quarrel who really set the stage for the foul scenes ahead. Some other standouts include a freak show jester whose creepy popping and bobbing motions left us dizzy and terrified, as well as a religious fanatic shouting, "sinners for dinner!" Each actor embraced their unique assignments and channeled their energy into their roles using a variety of scare tactics. However, some actors tried to rush us through sets, not giving us too much time to take everything as the scenes changed often. Additionally, we would have also liked to see more jump scares and banter from actors to increase engagement as the spoken components felt a bit stiff at times.
---
Costuming Score: 9.65
Costuming Scores – By Question

Costuming Scores – By Attraction

Costuming Review:
The makeup is next level at LHH. Scare actors and haunt actors alike were adorned with unique airbrush looks that covered their faces and bodies all over. Again, the variety was really impressive and unique to each scene.
Roughly set in the early 20th century, actors in the hotel portion of the haunt donned roughed-up period clothing and uniforms, as in the case of the concierge, casino card dealer, and prostitute. Beyond the hotel, a creepy pastor, freak show clowns, and more were well-designed and fitting for each scene change. Outside the haunt itself, actors entertaining those waiting in line had really high-quality costumes and a variety of props that set the stage for what to expect in the haunt itself.
Costumes were always appropriate to the scene, and there was a good mix of actors in makeup and in masks (and the masks got us good plenty of times!). There were at least two actors fully geared up with real chainsaws who were not afraid to chase us. The smell of the gas combined with their demonic pursuit left us quivering.
---
Customer Service Score: 9.7
Customer Service Scores – By Question

Customer Service Scores – By Attraction

Customer Service Review:
LHH is located in the Laurel Shopping Center. Parking is free and super convenient. The website displays the map of the location and provides a number to call for help with directions. The waiting area spans an indoor and outdoor area, and much of the outdoor area is covered. Check-in is easy to find, and the wait time wasn't too long, even on a busy night.
LHH staff were very friendly and excited to have us. Visitors should note that LHH prides itself in "sensory overload" and while actors won't touch you, flashing lights and some cramped spaces should be expected. One critique here that we chatted with a manager about is that there is a demonic "rules" video from a bleeding fiend that plays on repeat while in the indoor waiting area. The video was loud and we heard it several times before we entered, but the haunt was having issues with patrons following basic "no touching" rules and have seen a vast improvement in actor safety because of this measure. Luckily we were not waiting too long before entry, but we suggest bringing earplugs if you think this will bother you.
---
Immersion Score: 8.48
Immersion Scores – By Question

Immersion Scores – By Attraction

Immersion Review:
As you approach the Laurel Shopping Center, you can see the LHH sky beam lights waving from afar. This haunt kept the former movie theater facade, which definitely helps set the tone as a chamber of the past. There are a handful of scare actors who roam the indoor and outdoor waiting areas, some wearing terrifying masks and some in makeup, both with various weapon props. As we were exiting, we saw a scare actor on stilts, another with a chainsaw, and a DJ. What truly took the production value to the next level in the queue was Magic Mike (not that kind…). Mike's close-up magic had us shouting, "how did he DO that?!" in the best way possible.
The indoor waiting area leans into the movie theme with models of Freddy, Jason, and Michael in cases, as well as classic horror movie posters hung all over. The indoor line spirals around what used to be the concession stand.
The theme of this haunt begins as a gruesome hotel, where you're invited to join in a masquerade party at the reception. You move through various rooms both in and outside the hotel, including a swimming pool and hotel bar, which are all well decorated and actors really amp up the scare factor and immersion through their dedicated deliveries and costumes. However, this storyline dissolves about halfway through the haunt when it moves beyond the hotel. Still, the other scenes including a pulpit and even a freak show are executed well in their own right. The scenes changed so many times that it's more fair to consider this a mixed bag house of horrors, utilizing what we would refer to as haunt essentials (freak show, butcher, graveyard, swamp, etc.).
The sets were remarkable and clearly custom-built. We were a bit thrown off about halfway through the haunt because we caught up with another group who were huge screamers and there were times where we felt a bit rushed and unable to appreciate all of the incredible work on the sets. However, we appreciate how large this haunt is (almost 30,000 SQF) and how much ground we had to cover. LHH is unique in this and is definitely one of the longest haunts we've done so far this season. Overall, when not interrupted by other patrons we were completely focused on the horrors before us.
---
Special FX Score: 9.25
Special FX Scores – By Question

Special FX Scores – By Attraction

Special FX Review:
LHH prides itself on sensory overload, and they deliver in the special effects. Be prepared for startling honking horns, varied creepy music throughout (that slowed down Run Rabbit Run song is so messed up), strobe lighting, inflatables, and lasers. Little surprises like moving box animatronics, hanging props, and sneaky air blasts were unexpectedly fun, and we love a good bog laser effect. Without giving too much away, a surprise moving floor effect really threw us off balance! Other sfx highlights include the use of intense strobe lighting and the theater room, which was equipped with a working but collapsed projector in the middle of the seating.
Each scene was well equipped with various effects, with some manned by actors and others built into the sets themselves, but they all worked together to amp up the scare factor and add to the immersive experience. Overall, LHH sprinkles special effects consistently throughout their haunt to the point where it's seamlessly intertwined with the set design. Bravo!
---
Scare Factor Score: 8.5
Scare Factor Scores – By Question

Scare Factor Scores – By Attraction

Scare Factor Review:
LHH earned plenty of screams from us, most of them coming from disturbing imagery and loud noises. This indoor haunt is large, winding, and you start to get the sense that you may be trapped in the hotel. Lighting varies – most of the haunt is pretty well lit, but that makes the few areas that are almost too dark to walk even more powerful. LHH also utilizes a number of high quality, sinister masks with their actors that freaked us out without fail. And it probably goes without saying that the chainsaw wielding maniacs chasing you are exceptionally terrifying.
A few things that could have taken scares to the next level: better group spacing and actor placement. LHH was crowded, and while they made a great effort to send each party through together, we ended up getting bunched together with other groups who rushed ahead or stuck behind. This threw off our cadence a bit and ended up being distracting as other people pushed ahead of us. And surprisingly, we didn't receive too many jump scares from actors! Most of the actors we saw were already out in the open, so we lost out on some of that anticipation of fear. In some ways we appreciated this because it led them to embrace their characters and develop other skills (creepy movements, voice tricks, etc.), but we wish there was a better balance of actors jumping out or reaching from hiding spots as there seemed to be plenty of opportunities for that available.
---
Entertainment & Value Score: 9.15
E&V Scores – By Question

E&V Scores – By Attraction

E&V Review:
LHH averages around $30 a ticket for the haunt, but they also have three escape rooms and ghost hunting tours available. Patrons can buy an "R.I.P. Pass" – see what they did there – which gets you haunted house admission, fast pass, and an escape room.
Doors are open from 7 pm till 10 or 11 pm, depending on the night. There is a gift shop at the end of the haunt with lots of fun and creepy souvenirs and snacks available for purchase. For the length of the haunt and considering the other activities available, we thought this was well priced.
---
View Full Score Sheet
---
Pics We Took From Our Visit:
---
---
Have you visited this attraction?