Review of Legend at Pope Lick Haunted Woods Haunted Attraction
Review of Legend at Pope Lick Haunted Woods Haunted Attraction
Review of Legend at Pope Lick Haunted Woods Haunted Attraction
Legend at Pope Lick Haunted Woods
Legend at Pope Lick Haunted Woods is a Haunted Attraction located in Louisville, KY.
4002 S Pope Lick Road, Louisville, KY 40299View All Details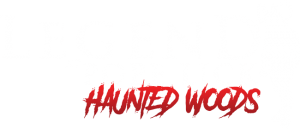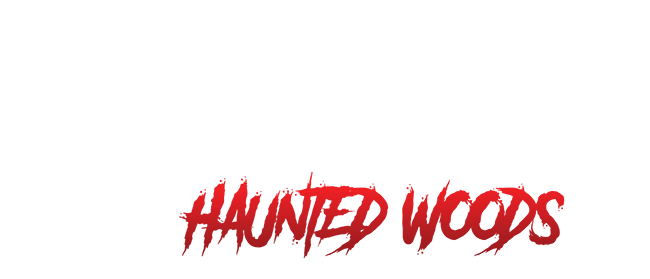 Features:
Free Parking, Restrooms/Porta Potties On-Site, Food/Concessions, Special Events, You will NOT be touched, Original Characters, All-Outdoor Attraction, Family Friendly
How Do We Get These Scores?

Final Score:

8.93
How Did We Get This Score?

Summary:
Legend at Pope Lick is an outdoor haunted woods trail that takes place on the same grounds where the urban legend of the Louisville 'Goat Man' resides. Many years ago, as the story goes, a traveling carnival was passing through town by train when a violent thunderstorm caused them to derail. In turn their main attraction – the 'Goat Man' – escaped, and lots of people that were investigating the area have since been reported as missing. But that's all just a story, right? …or IS it!?
2019 is Pope Lick's 4th season in operation and lots of new changes are in place for new and returning visitors alike. In fact, we'd say at least half of these haunted woods are entirely new!
With a talented cast that brilliantly brings the Legend at Pope Lick's story to life, we couldn't wait to see what was in store for everyone this year, and neither should you. Join us as we venture through these terrifying timbers with nothing but a (very unique) flashlight to show us the way…
---
Cast:

8.93
How Did We Get This Score?

As with most haunted trails, the actors here are generally spaced out to inhabit the scenes and structures that you'll encounter along the way. While this results in a few "dead spots" in the transition areas, there are still a few occasional cast members dotted throughout the woods to help keep things interesting and unpredictable.
Some of these included an elderly lady who warned us of her bloodthirsty boys, a vagrant who'd lost (or found?) his head and set up shop in a tent under the trestle, and some girl who looked like she'd been half mauled by a pretty large animal. At least, we're pretty sure they were actors…
While there are some unique special effects here (more on that later), we'd still say this is primarily an actor-driven attraction. We spotted a few newbies that still need some time to find their groove, but the biggest portion of this cast seemed to be seasoned haunters that specialize in theatre and storytelling performance.
For example, the elderly lady mentioned above seemed to be about our age (late 20's – early 30's), but her dialogue was broken, soft and slow as to represent that of an older woman. The cult guy before the church also used a whimsical, whispering voice to beckon us further down the trail to his cathedral. Just before entering, he abruptly stopped mid-sentence and started laughing hysterically… letting us find out the rest for ourselves.
All of the actors with distinct speaking roles were very good at responding to us whenever we'd question their intentions. Painless Parker (the carnival's resident dentist), for example, made sure to mention he'd take all the drugs for us when we asked if his $0.50 tooth removal would hurt. How thoughtful! Other actors were far less interactive, but filled their roles adequately (we presumed these were the newbies).
One of the most interesting parts of this trail is their "haunt within a haunt," as we've dubbed it. A portion of the derailed carnival includes an old classic, vintage-style haunted spookhouse! Within, we found classic characters such as Frankenstein, a devil and a mummy, among others. Each used period-correct dialogue for these types of scenes and, while there are better phrases in use nowadays, anything much different would've likely taken away from the nostalgia of their setting.
Speaking of the carnival, the assorted sideshow critters used varying degrees of dialogue, ranging from a repetitive growl-like screech to doggish growls and grunts (while we were getting peed on, mind you). Others didn't vocalize at all, but performed other actions as we passed by.
---
Costuming:

8.74
How Did We Get This Score?

As the theme suggests (more on this below, in "Theme"), there's a mix of monsters that you'll encounter while experiencing the Legend at Pope Lick.
The bigger half of the characters are directly related to the carnival show that crashed many years ago. Period-correct, carnival- and freakshow-style outfits and animal costumes are the norm. The majority are aged and distressed to simulate the amount of time they've been out in the wilderness, while some appear mostly intact and well preserved. The cymbal-banging monkey and huge spider were nice touches, and other standouts include the gypsy, the mummy, the half-dog/half-human and the pumpkin man.
The other half of the characters are nomads, hillbillies, cultists and other beings that you might (or might not) expect to see deep within a dark and haunted forest. The hillbillies' scene was very dark, but from what we could see, their attire seemed to match their slaughter barn surroundings adequately. Conversely, the cultists' cathedral was very well lit, which allowed us to clearly see their robes, goat mask and sacrifice's wounds.
On the topic of masks, we found an interesting collection here. Vintage variations matched the monsters in the haunt within a haunt, while more-detailed and modern models adorned the actors creeping the carnival areas. These accounted for about half of the characters that we witnessed that night, while the other half used makeup to add the finishing touches to their various looks. From bloody wounds and darkened eyes to a mime and all-out animal costumes, Pope Lick has quite a variety of beings to behold this year.
---
Customer Service:

9.36
How Did We Get This Score?

Finding Pope Lick was rather easy this year, as our GPS took us right to their location and there was a good-sized, lighted sign by the road where we needed to pull off. After turning, we followed a dark, windy road to a paved parking lot that offered plenty of free parking. Once parked, we saw a green oscillating light off in the distance that led us to the also well-lit ticket booth and concession / restroom area.
The staff that we engaged with were friendly and assistive. They gave us exact directions on where to go from the ticket booth to find the beginning of the trail and we were off on our way across a dark field. The path to get there this year was mostly sidewalk and gravel, and there were lights placed every so many feet – just keep following the lights and then straight down the small gravel path when you get to it. On your way back, you'll hear the sounds of the haunt within the woods and, eventually, the lights and music of the queue area to reassure you that you're headed in the right direction. Keep in mind that, if you feel a bit of uncertainty along the way, it's by design.
The trail itself provided easy walking as well, and there were strings along each side of the path so we couldn't get hung up out in the trees somewhere. As with all outdoor haunted trails, there will be some uneven ground on occasion, so just be sure to watch your footing at all times.
There was a short instance on the trail where our flashlight completely shut off in between scenes. It was dark and we couldn't see where we were going, but the guide ropes helped us stay on the path. Also, an actor that saw us lost assisted by guiding us through the woods to him. Kudos to the staff for helping us through this minor malfunction… and staying in character (which we're sure it's our fault one way or another). Should you need assistance at all on the trail, we're confident help will efficiently be provided to you.
We visited Pope Lick's Facebook page and website before visiting and a lot of information is available. They even have a FAQ section and a full story explaining the background of the haunt.
When you visit Legend of Pope Lick Haunted Woods, be sure you get an order of their mini donuts; they're awesome! You can come hungry, as they offer drinks, candy, hot dogs and more! They were also selling a variety of haunt attire.
---
Atmosphere:

8.65
How Did We Get This Score?

At first impression, this doesn't really seem like much of a haunted attraction at all. This year, the fun doesn't really begin until you get closer to the entrance of the trail. Now the spookiness, however, begins as soon as you leave the ticket booth… that is, if you're afraid of the dark or being secluded out in the middle of nowhere.
So, here we were out venturing around a park in the dark for the length of several large (soccer) playing fields. That doesn't sound too bad, right? It's all wide open, no bleachers, completely exposed where ANYTHING can swoop by and nab you… Easy peasy! You can see things off in the distance… Your mind might play some tricks on you (we could have sworn it was a monster, but it turned out to be a park bench).
As we got closer and closer to the woodline, undefinable sounds from within the woods echoed louder and louder. We were able to make out the sound of a train horn. After we made it past the field, our path went from a wide-open field to a much more narrow, dark and gravel path with the forest on each side of us. As we neared the queue line, something made a sound in the trees and, as we all know, you can't trust those random twigs snapping behind you. At that point, we were really high-tailing it to somewhere… anywhere but this dark creepy path!
We must say that, since this journey across the field was experienced by just the two of us and not a large group, we really got the feeling like we were trespassing or breaking into the property. Again, this is by design, and it goes right along with the theme.
This section of the queue line itself (there will be two on busy nights: one near the concession booth and this one by the trailhead) felt like a big party, but a Halloween-themed one. There were multiple styles of lighting so we could feast our eyes on everything surrounding us. The queue was lined with multiple large signs that brought multiple parts of the haunt's theme to light. There was even a size comparison for the Goat Man to see how you size up! Just remember, that thing is likely lurking in those woods waiting on you too!
Loud music filled the air in this area as well. Although the music they were playing wasn't all spooky-sounding, it was upbeat and should serve well at keeping a crowd amped up. The music was also tailored to match the horror movies being projected on a large wall, which added some entertainment value. When Thriller came on, it was cool to see the song coinciding with the zombies on the screen as they attacked!
We came across Dongo the Clown at the entrance, and he made sure he showed us his lovely flower trick. He informed us of his two pet spiders that he'd seen earlier too… one of which he claimed was about the size of a baseball!
---
Special Effects:

8.86
How Did We Get This Score?

The single most effective element of Legend at Pope Lick's special effects is the small flashlight they give you before you begin. That's because this is no ordinary flashlight! It's actually a highly sophisticated little gadget that changes colors, strobes, and might even shut off completely at pre-programmed points throughout the trail. Your whole group only gets one flashlight, and it doesn't matter how many times you turn it off and on; they only want you to have a certain kind of light, and that's all you're gonna get! This is the ONLY haunt we've seen that uses this type of device in normal operation (as of this writing), and it's easy to say that you can expect a very unique experience with it. Walking through a haunted woods trail with a (seemingly) unreliable flashlight is unnerving to say the least.
We have noticed that this crew changes a lot on this trail each season. We estimate that this year is about 50% new compared to seasons past. Return visitors will find some familiar facades, but there are also completely-new scenes and fresh uses for existing elements. This really helps keep the show feeling fresh and revamped from year to year.
Sound effects are proving to be one of Pope Lick's strong suits as well. Though, very few of them are loud or give scares directly. Rather, it seems the primary goal is to provide a steady, eerie backdrop for the goings on in the various scenes. The sounds of a piano, distant beasts, a haunted house song, loud cracks of thunder, and real crickets are just some of the things you might hear. In contrast, violent and loud cracks of thunder and lightning were present in strategic locations, and those alone were definitely providing some startles! Just imagine walking through the dark woods, minding your own business, and kaboom!! Lightning and thunder strikes about 30 feet from ya! It'll get you… well, it got us anyway.
The sounds certainly weren't the only things providing scares, though. We got the daylights scared out of us in some thick fog, and a peep show turned out to be the most surprising holes we've seen to date! Don't ask. Just feel free to get all up close and personal when the opportunity presents itself…
Pope Lick remains one of the only haunted trails where we've experienced the "haunt within a haunt," as we've been alluding to. The only thing missing to the "Creepy Classics Haunted House" is the ticket taker before you start. Some of the carnival staff that still remain from the crash managed to scrape together enough of this nostalgic spookhouse to nearly make an entirely separate attraction, and it's all included with admission to Pope Lick! We found ghost projections, an egyptian tomb, a clown / funhouse maze and more inside this cool little piece of history. The scenes are plainly decorated, but keeping with the "retro" feel distinguishes it from the rest of the attraction quite well.
Aside from the aforementioned effects, we endured many others as well. A lot of items appeared to be built in-house, so we doubt you'll see them anywhere else. From a large, vintage clown mouth entrance and statues to lots of jack-o-lanterns, a cemetery and a particularly unsettling set of train tracks, this haunted trail had so much to offer! We were even penned up in a giant cage, we stumbled upon a spider's life-sized sanctuary, and a variety of carnival train car boxes, each hosting something different and unique from the other.
---
Theme:

9.68
How Did We Get This Score?

Although no one explained the story to us before entering, the legend behind Pope Lick can be found on their website as well as scattered all over the signs that border the queue area before you enter. Now, be sure to read up on this information; it's better when you know WHAT might be chasing you through the woods.
We'll keep this short, but in case you haven't figured out what's going on by now, there is a giant Goat Man supposedly residing within these woods. As mentioned in the Summary section above, "A traveling carnival was passing through town by train when a violent thunderstorm caused them to derail. In turn their main attraction – the "Goat Man" – escaped, and lots of people that were investigating the area have since been reported as missing." It is said that the "Pope Lick Monster" is the most active near the Pope Lick Trestle.
A forewarning: visiting the trestle is not advised. Even the signs before you enter will tell you so. But we're all looking for a good scare, right? A little walk through the woods never hurt anybody…. RIGHT!?!?
For those that pay attention, they do an exceptional job of bringing this story to life. There is mention of satanic rituals and hellish hillbillies that reside near the trestle and, we can assure you, this part of the legend is absolutely true! We also found several sideshow freaks that survived the crash.
We'll leave everything else that we saw a mystery, but thunder and lightning rolled in just like it did on the night of the crash. You'll have to see for yourself if the Legend still lives at Pope Lick Park this year…
---
Scare Factor:

8.75
How Did We Get This Score?

First of all, it should be noted that they sent us out on our own to venture through these twisted trees with an almost-moderate light source with who knows what lurking around out there! Whatever we crossed paths with, we weren't able to see it until it was too late.
Now, don't be cheating and get your phones out either! That'll just aggravate the monsters more and they will eat your ass sooner. Rumor has it that they don't appreciate being blinded…
Our trek through the timbers started off on an effective scare and it ended on one as well. It also remained fairly unpredictable to us, which we credit to all of the changes made for this season. We were drawn in closely to scares by actors and distractions on multiple occasions. Did they have chainsaws? Maybe, but don't expect them at the end like most haunts! A very good distraction in the sideshow area resulted in one of our group members nearly coming off the ground from jumping with fright!
We also experienced numerous unequalled uses of entrapment, tight spaces, and multiple attacks on our senses and fears. There were only two of us in our group, but we were targeted pretty evenly; although, it did seem that the person in the front was focused on a bit more than the person in the back. Regardless, you're not going to be safe no matter which order you choose to enter!
We don't want to give the finale away, but it was super clever and uses 3 or 4 separate scare tactics all at once, and other effects made for a very suspenseful build-up to the climax. Just when we thought we knew what might lie ahead of us, we ended up chaotically confused about whether we'd be run over by a particularly large vehicle, eaten by an escaped sideshow monster, or both! Bravo, indeed… Bravo…
Remember, at any time if you get too scared, just say, "Monster Be Good" and their monsters will back off and leave you alone.
---
Entertainment & Value:

9
How Did We Get This Score?

Ticket prices for Pope Lick remain the same as last year with general admission priced at $20.00 per person. On busier nights, they offer Fastlane admission for $30.00 that will grant you a much shorter wait in line than GA.
From the time we were sent on our merry way equipped with a single flashlight until we barely escaped the Goat Man's grasp (we didn't count the walk to the queue from the ticket booth), it took us approximately 17 minutes to get through the woods. The tour time will vary per group, but this brings their MPD (minutes of entertainment received per dollar spent) to 0.85 which is slightly below the average that we see most often, but still a pretty good bargain for the Louisville market.
Aside from the main attraction itself, we endured additional entertainment that was included with the price while we waited in the main queue area. Between Dongo the Clown and his special flower, the haunt's history / folklore posters, and the film and light show, we felt that our wait in line wasn't long at all.
If you like urban legends or haunted trails, then this haunted forest will be right up your alley! Who knows, the legends you hear of the "Pope Lick Monster" just might be true. If you're in the Louisville area this season and have a chance to pay this attraction a visit, we highly recommend that you do! This is undoubtedly one of the most enjoyable haunted trails we've visited to date.
"This fall, visit the Legend at Pope Lick and discover the legend for yourself!"
Also, for those Danger Runners out there, Pope Lick will have an escape room set up for you to "break into" for a chance at becoming one of the finalists! You will also be given a pretty handy goody bag this season that will be dire to your survival!
---
How Did We Get These Scores

Promo Images:
Click to Enlarge