Legends of Fear – Full Review
Legends of Fear is a Haunted Attraction located in Shelton, CT.
2 Saw Mill City Road, Shelton, CT 06484View All Details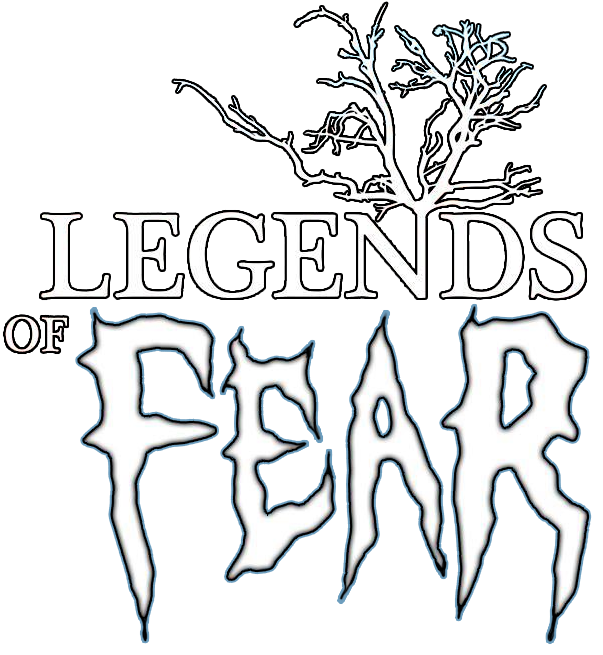 Features:

Free Parking, Food/Concessions, Gift Shop/Souvenirs, You will NOT be touched, Original Characters, Uncovered Outdoor Waiting Line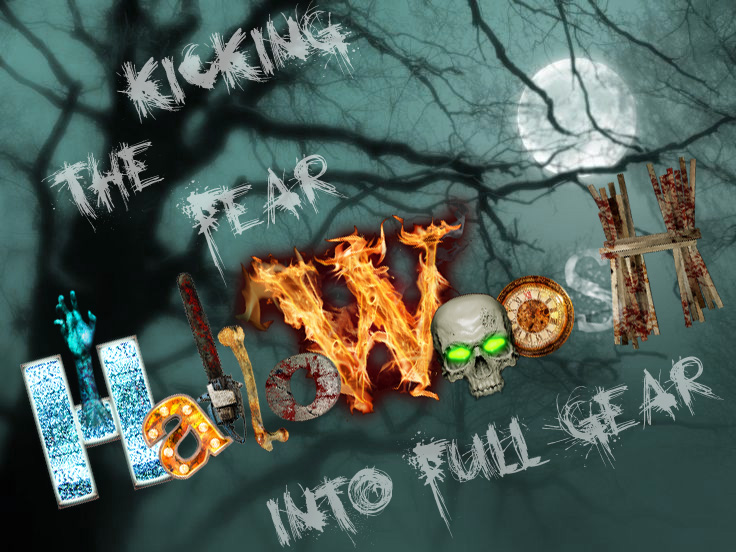 This attraction was reviewed on October 10, 2021 by Team Hallowoosh.
How Do We Get These Scores?

Final Score:

9.17
How Did We Get This Score?

Summary:
It's been 25 years since the talented and amazing owners of Legends of Fear transformed their farm into a wild ride of horrors. Every year since, they manage to expand this valley of terror further into every corner their property has to offer. With it came an incredible crew of people that quickly became family and helped turn Legends of Fear into one of the most talked-about and respected haunted attractions in the country.
Legends of Fear offers one of the best and longest haunted wagon rides I've ever been on. Also, a haunted trail that covers more ground than I've ever seen at any outdoor attraction. The two attractions alone are well worth the travel from any distance. But this event offers so much more than just the wagon ride and the haunted trail. They provide one of the most well-decorated midways I've ever had the pleasure of knowing. Filled with countless opportunities for selfies and photos with your family and friends. They have all kinds of food and merchandise and a big fire pit and even a friendly goat petting zoo!
For their 25th anniversary Legends of Fear wanted to make sure they brought us something special. They do a phenomenal job every year of surprising all their guests with something new. I could feel it in the air that this year would be different. Coming back from a season full of restrictions it's almost as if everyone had two years of pent-up haunt energy and it needed to be released! Read on to find out what kind of treasures are in store at Legends of Fear!
---
Cast: 9.41
How Did We Get This Score?

If you go to the Legends of Fear website you'll see a tab labeled 'Monsters Wanted.' Not so different from many other haunted attraction sites that reach out for actors. However, most attractions I know of simply ask any interested future actors to contact a phone number or e-mail address expressing their interest. Legends of Fear provides an online job application right there on their website! It asks about what position they'd like to be in, latex allergies, dates they can work, what year of school they're in if applicable, even what's their favorite scary movie. This obviously doesn't mean anything one way or another as to what quality of actors you'll find at Legends of Fear. But it's an immediate interactive, fun, and easy way to find more actors, get the right information, and make them feel important even before officially meeting them. Which is why I think we've found some of our favorite haunt actors at Legends of Fear, because they are well respected and cared for from the get go.
Starting off strong with their small battalion of free-roaming characters. I can't call them queue line actors because they are very much everywhere! In the midway, the lines, the attractions, their terror knows no boundaries. One of the first free-roaming actors I bumped into was playing the part of a rather terrifying but extremely helpful scarecrow. At the ticket booth, there were a few groups of guests who turned around to a face full of burlap and let out a few screams. Then they weren't sure if they should go left or right. The scarecrow lifted up his arms as if he were still hanging in the middle of a field. The groups took it to mean they can choose either left or right' until they started walking in one direction and he put that arm down. Naturally, they started walking in the other direction and then he switched arms' it was fun.
A few other free roamers were scouring around. Especially a crazy evil clown character that was chasing people around with an air horn gun and a horned Queen of darkness screaming 'Off with his head!' They had a familiar face to the industry that is always a pleasure meeting, Demmonya. She is a sick and twisted girl with her psychotic laugh and a bloody teddy bear who seems to communicate to her somehow. After watching how the two react I'm starting to believe that mangled pile of stuffing might actually be alive!
The characters and the acting at Legends of Fear have always been great. Most of the monsters have had some form of dialogue fitting their particular characters. I don't know what it was about this year but there was much more dialogue and it was easier to distinguish. The actors both on the wagon ride and on the trail did an incredible job. Their roles are more distinct and easier to understand. It's easy to tell how much work and story went into everyone's character this year.
The wagon ride starts with some evil mad scientists interacting with an animatronic. It's hard enough to exchange lines with another fellow actor, but at least they're conscious of when you start and stop talking. Exchanging lines with a pre-recorded audio track means there is absolutely no room for mistakes, you need to be on cue and in rhythm just like a singer on stage! A few of the other barn characters had a moment to crack off some twisted jokes as the wagon left their scene. They did a great job scaring the whole wagon while we were in their scene so I appreciate that they took the time to follow us and entertain us a bit more and in a different style as we made our way further down the path.
I was very excited to see some very unique and different characters I've never seen before in my years of traveling to haunted attractions. Legends of Fear turned one of their wagon ride sets into what seemed like a badass girl gang grindhouse movie! Very angry and aggressive girls were running around what I'm assuming was a motel or apartment complex scene banging on doors looking for someone in particular. Suddenly a man bursts his door open demanding to know 'What's going on out here!?' Instantly regretting his actions, the girls attack and he reaches to the passengers on the wagon desperately for help. The next thing we know he's getting his skull bashed around back inside his room. Another character on the complete opposite side of the spectrum was practically a god of some sort. They were clearly a tarot card-based character but not any old tarot card reader. The character must have been about twelve feet tall and waved her arms all over the place like she was casting some kind of elemental spell. Her voice was in complete stereo sound with a faint high-pitched echo behind it. She was warning us all of the curses of the wolves with the moon rising over the sky, it was actually really creepy.
Again right back to the other side of the spectrum we pulled up to the butchers of the Saw Mill City Meat Packing Plant. Just a bunch of crazy dudes cutting up bodies and screaming for more. Clearly driven insane by how much blood and flesh they have to deal with every day. Then the even Crazier chainsaw clowns jumped all over the wagon swinging their saws in the air. It was like being in the middle of an insane Slipknot concert confined to a small living room. I actually liked looking back at those guys as they all stood in the doorway of their chainsaw barn staring us down. With the little light the barn had to offer, it was like looking at a silhouette of haunt soldiers ready to go into battle.
The real surprise came with the newest addition to the Legends of Fear ensemble. For their 25th season, they brought out the Pirates! These are some of my favorite types of characters. The Captain of the ship even spoke with that west european country twang accent. And speaking so loud the way a sailor would so everyone can hear. Along with his first mate and even a drunken pirate, who almost regurgitated all over me when he leaned over the side of the wagon, boarded our 'vessel' and seized it just like the real pirates! One of them started demanding gold and silver from us too! They even got into a full-on sword fight!
I began my descent into 'The Hollow" trail after my wagon ride and I was excited to see again the new addition to the trail from last year, The Burnt Broomstick, a witch's all in one store or a wicked and evil apothecary (if anyone still uses that word). The witches that seem to run this establishment are very much your stereotypical type of witches but they are excellent. They all have their own version of their witch cackle and little evil giggles. And again, much like almost every other actor and character on the property, they have dialogue. 'You're not getting out of here alive! No one ever does' the one working the counter told me. Another one came through a window screaming 'She's right you know!' All of them laugh into the night the whole time. In fact, all the witches at Legends of Fear are very passionate about their particular roles. Depending on what you might consider a witch, I'd say Legends of Fear has at least three, maybe five different types of witches in the whole attraction. Not three to five witches, types of witches. Later on in the trail, they always have a sacrificial woodland type witch, or at least I think of them as a type of witch, with a very tribal and paganistic style.
Even the dollhouse girls are very different and it's unsettling every year, because I don't know which one to look out for most. One doll was singing her own little made up lullaby and the other one was so wound up she couldn't control herself at all. She would constantly be sputtering off these impromptu lines about wanting to play with us and keep us forever. The crazy thing was how fast she would talk with lines like 'I want to keep you forever and ever and ever and ever yes yes yes yes I do I do I do I do I do I do!' in the span of about three seconds and then right into the next line. I couldn't keep up with it, she was insane.
Then they had the Clowns and Carnival Freaks! I walked around one of the carnival game booths and didn't realize there was an actor crawling towards me. It looked like they were doing a crab walk because the mask they were wearing was looking right at me. And then they stood up and I realized the mask was nothing but a dirty little lie because the actor's creepy grin was now the one staring right at me. Another carnival employee character was saying I could use my teeth as tokens for any of the games! Inside the funhouse, all the clowns have their very own door with their names on them. Pickles, Sparkles, Bubblez, as long as it ends with a 'les or z'. I got to see the clown Bubblez pop out and also cattle prod me a few times, all good fun. She led me into the rest of the funhouse where she apparently got attacked by an upside-down bookcase (yes you read that right). Another actress was twitching and turning like a human-sized windup doll and giving these little chirp sounds. And then an Alice in Wonderland character was happy I came for her mad tea party and warning me to not fall down the rabbit hole! The point is that no matter where I went in that crazy funhouse there was always something weird and new and unique around every corner thanks to the actors and actresses.
I also really liked all the characters in the asylum set this year. A pair of doctors who very well might be crazy patients themselves are stationed outside to allow groups to go into the asylum one at a time. They begin this journey into the asylum with a little bit of light-hearted humor. 'Just wait here for a minute, we don't want to overwhelm the nurse too much, she gets grumpy and her hands get shaky,' one of them tells me as I'm the next in line to enter. Then a nurse with a syringe was laughing and waving the needle around her face like it was a fun thing to do. A patient was confined to a bed and all she could do was bounce around singing little bunny foo foo. Everyone was a little different in their types of character and it really kept me guessing which world I was about to walk into. But when I bumped into Dr. Folter, that was a world I was not ready for. I remember this character from some of Legends of Fear's advertisements but I had no idea what it was like to be trapped in the same room with him. I turned a corner and found myself in a very dark and grizzly-looking surgical room. Quickly I was approached by man, nay, an entity because there wasn't enough space between me and him to allow any light; therefore he was just a shape for the majority of our brief encounter. 'This! Is a House of DEATH!' He screamed into my face as I offended him. 'Blood and bile dripping from your blistered limbs' he continued 'I will tear out your bowels and Bury your entrails!' No one has ever threatened my bowels before! He continued to be in my face screaming a number of different ways he was going to torture me for so long I started to think to myself maybe this guy actually doesn't like me too much. Just a complete psychotic doctor who followed me all the way to the end of his scene just to turn and charge down the group that was coming up behind me. Now that I think about it I didn't see them for the rest of the night…
---
Costuming: 9.07
How Did We Get This Score?

The costume and makeup department over at Legends of Fear is clearly a work of passion. Some haunt professionals in the industry will know that the girls down at the farm know how to handle a costume and face paint better than some of the long-time haunt juggernauts. Even on the Legends of Fear Facebook and Instagram pages, throughout the year they'll throw in a few photos of some makeup they're working with. This is no assembly line process where each actor quickly puts on a base color and runs through an airbrush station. Much like their characters, the makeup is very different depending on who's getting it.
Very few masks are used at Legends of Fear. They want the guests to hear their dialogue and they need the guests to see their pretty mangled faces, or rotting faces or glowing fluorescent clown faces, all the faces! Even a few times that they did wear a mask it was nothing but an optical illusion!
Assuming the clown that came out of the doorway marked 'Pickles' is named 'Pickles' then 'Pickles' had one of the scariest clown faces I've ever seen! On top of the fact his entire head was glowing in the black lights he had blue eyes, razor-sharp dimples, a red-tipped nose that looked like someone bit the thing off, distinct big black eyebrows, and a giant puffball of hair that glowed too and almost looked like his head was on neon fire!
The costuming is extremely vast. From mad scientist lab coats to dusty woodland witch dresses I've seen almost all the different styles here. The actors like to put their very own little spin on their get up to give it that nice personal touch.
---
Customer Service: 9.45
How Did We Get This Score?

Shelton, Connecticut is a nice quiet town with a lot of suburban winding roads through thick forest areas. I've traveled to Fairview Tree Farm from a number of different directions and there is definitely nothing difficult about finding the location. Fair warning that it is not on the main road and the roads that you have to take to get there are neither straight nor stay the same elevation. This is a large quiet neighborhood surrounded by forest animals so please be careful and drive safely.
Every year they have a cruiser parked at the intersection of Saw Mill City Road and Walnut Tree Hill Road where the farm is located. There's always an easy light display to point out but even easier since it's the only form of any activity in the area. Once it starts getting dark enough the orange and purple Halloween-themed lights illuminate the gift shop and surrounding displays. It's very hard to miss those lights from the road. And there are three separate parking areas for guests. One big one across Walnut Tree Hill Rd, one medium-sized one across Saw Mill City Road, and the main parking area for the farm runs directly through the middle of the property. Plenty of friendly and helpful parking attendees are everywhere. Guests need to cross the parking area to get to The Hollow trail attraction, and the wagons have to cross over the parking area as well so there are traffic directors keeping everyone safe all the time.
They offer a great concession booth with fresh and hot mini apple cider doughnuts and popcorn, candy, lemonade, and now even ice cream! From local favorite Rich's Farm Ice Cream Shop. They keep the ice cream cold in an old antique 1911 dairy wagon! The owner, Brad, was telling me that he had to travel five hours north to Valley Side Farm in Remsen, NY through a snowstorm in January to get this dairy wagon. He could have just gotten a plugin freezer but that's no fun. Brad has gone completely out of his way thousands of times to bring fun and interesting things to the farm for your entertainment. So if you see him running (or hobbling) all over the place be sure to throw him some love.
Signs are placed all over the property pointing people where to go. The ticket booth sign has big bold letters, VIP entry lines, Haunted Hayride, and The Hollow entrances are as clear as day but people are always around to help. Even the concession booth now has one of those fancy diner 'Eat Here' light-up signs on top of it.
The haunted hayride attraction now has a few brand new wagons designed to be just the right height. A perfect spot that puts the guests right in the action of the scenes where they are supposed to be. The ride is a lot more smooth and comfortable.
---
Atmosphere: 9.4
How Did We Get This Score?

I had arrived at the property at about 6pm fully knowing that the attractions were not going to operate for at least another hour. I had expected to see some people already on the property and lining up. The majority of the guests that were already there were running around the midway, taking pictures of all the decorations, having some food, chilling by the fire pit, feeding and petting the cute goats in the midway, buying T-shirts, candles, and all kinds of stuff! I've seen festivals put on by entire town departments that don't have as much stuff going on!
Legends of Fear offers more photo ops than I've ever seen at any other haunt in New England. Maybe even beyond New England. It seems like every single year the owners come back from a tradeshow with a brand new one or few of a kind display for people to enjoy. A few years ago it was a catacombs facade, followed by a giant haunted house, and now they have a big archway made out of jack-o-lanterns. I think a lot of people are going to have fun with their custom-made chainsaw that reads 'Legends of Fear: 25th Anniversary' across the blade fittingly sitting next to a spiked head of a one eyed ogre.
I'm also impressed with how majestic their merchandise booth is. It is legitimately its own tiny house. They are not allowing anyone inside the house due to the covid regulations but all of what they offer is displayed out on the porch. Every year I attend this attraction there are more and more designs of merchandise and it's become synonymous with the decor.
Speaking of the decor, Legends of Fear has Pumpkins, cornstalks, and Halloween/autumn-inspired vignettes all over the place. As much as I enjoy the season I find myself thinking sometimes 'am I supposed to be scared of a pumpkin and a chrysanthemum display?' this is a haunted attraction anyway. After pondering what exactly I should be expecting I come to the conclusion that this is the way it should be. The world of nightmares and the festive autumn decor don't ever have to be in a tug of war. I think the way they balance each other out is a beautiful thing.
They may not have any scary actors responsible for entertaining the queue lines for both attractions, but what they do have is Much Better! Daniel Greenwolf Celtic Magic is a fire performer who makes us feel better about ourselves by admitting things like 'I'm a grown man playing with fire in the middle of a farm wearing a kilt, you are not, you're doing just fine.' Very funny and entertaining performer winning the hearts of many every night. His fire-eating routine was almost cut short when a kid in the line screamed 'Its Fake Fire!' and he had to reply in the most honest way any of us would. 'It's not a thing you moron!' as everyone laughed. He asked the kid 'Did you go to public school?' sparking another laugh. Kid proudly replied 'Actually I did' and everyone cracked up again. The Hollow does not currently have any performer like Daniel Greenwolfe, however, they do project clips of horror movies and a live feed of a scare cam inside one of the structures in the trail.
---
Special Effects:

9.17
How Did We Get This Score?

Keep your eyes peeled for a slew of special effects at Legends of Fear. They have it all! Fire, lasers, fog, puppets, music, big giant monsters, you name it they probably have it. And it's not the same things every year, they like to move them around and adjust them or upgrade them during the off-season.
There are some effects that I'm sure I have just been missing ever since I discovered this haunt. Surprised to realize the Saw Mill City Meat Packing Plant actually has a body bag fly over the wagon and gets tossed into a meat grinder. I've always been so busy paying attention to the butcher boys going crazy on stage that I never realized there was a whole effect going on. But this year I guess I just happened to be close enough to the back of the wagon to notice it.
I mentioned before that one of the first actors interacts with an animatronic. This is a skeleton character who shall only be named 'GrandPa.' He speaks to his grandson about some machine that creates nightmares while a giant fireball explodes next to him. The sound of his voice is much more clear and more distinct this year. The intro barn transformed a bit into a sci-fi theme and now has plenty of machine bells and whistles and clacking effects to go along with it.
Still, my favorite effect in the whole park has to be the green laser swamp. I've been to plenty of haunts with the laser swamp effect and when it works right it's awesome. But many times, unfortunately, a haunt can't seem to get the right amount or right type of fog to work with these lasers in a very small room, I end up seeing right through the light and nothing can hide beneath the fog. Legends of Fear has designed their swamp to work perfectly even though it is outside and it's about 80 feet long! Enough for the whole wagon to feel like it's running right into a haunted swamp. And this year the swamp effect is doubling as an ocean to accommodate the brand new Pirate Ship Set! This thing is Massive and it's only half a pirate ship like it got ripped apart by some sea beast. Complete with its own mast and sail and captains quarters and seaweed! It was a real treat to see this excellent work of art. Oh yeah! And as we pulled up to the ship we could hear ocean waves and seagulls! When the Captain told his pirates to attack our wagon this epic pirate music came on like we were in a movie! And the sword fight the pirates had was igniting sparks! Just incredible the amount of work that went into this!
This type of dedication and creativity can be found all over each attraction. The way the lights come on and what type of music and how all the actors interact with them and not just as background noise. Excellent job by all.
---
Theme:

9.04
How Did We Get This Score?

We started off on the hayride that introduces us to Grandpa and his grandson. Before the grandson called out to his grandpa he screamed 'I've wanted a long time for 25 years under the gaze of my watchful grandfather! Grandpa, our guests are here, are you awake?' The skeleton comes through the loft door of the bar '25 years of working on this experiment to bring nightmares to life using dead tissue to transform mortals into creatures of the unthinkable!' These experiments are people and animals they have turned into monsters and creatures and killers. My head races just thinking about all the types of experiments that could turn innocent lives into tarot card spirits, pirates, and chainsaw clowns. I think this particular theme runs deep into The Hollow as well. Seeing as how the Parish scene is shared between both attractions.
If you've read my earlier reviews or have any local lore knowledge of this area you would recall the legend of the melonheads. It is an actual legend of western Connecticut involving a group of escaped asylum patients running off into the woods and creating their own community. As a result of inbreeding pre-existing physical deformities, the people of this community developed swollen heads, giving them the name of melonheads. The Hollow has a section of the trail dedicated to this legend, more particularly the aspect of a violent community living together in the woods. Interestingly enough, I was made aware during my visit that this is not the only legend that exists at this haunted attraction. Apparently, many of the crew and cast have come forth describing some ghost-like encounters. They hear footsteps when no one is there or a doll ends up on the other side of the dollhouse when nobody was there to touch it. I didn't hear any particular stories but it is definitely giving me a better sense of why this place is called 'Legends Of Fear'
---
Scare Factor:

8.84
How Did We Get This Score?

There are absolutely a few scenes both on the haunted hayride and the haunted trail that feel very threatening and disturbing. The thing that helps make those scenes work is the fact that there aren't a handful of scenes before or after that are just like them. It's a proper balance that goes from mild to medium to spicy. Just like the asylum characters have it all planned out to meet the quickly humorous doctors first and then the giggling nurse and followed by the lunatic singing on the bed and wrapping it up with a guy who clearly wants nothing more than to rip your bowels out. This is the thing that gives Legends of Fear a stamp of approval in the 'Scary' category. I can never really adjust to the fear-o-meter because they keep switching it on me!
---
Entertainment & Value:

9.01
How Did We Get This Score?

Last year, like many haunts, Legends of Fear couldn't have quite as many actors on hand. This unfortunately made the trail a little faster since we weren't running into as many characters. But this year was a completely different story! The characters are back and better than ever!
We finished the trail in 47 minutes and the hayride was back to a solid 35 minutes again. One hour and twenty-two minutes of pure haunted entertainment in motion. One could argue that seeing Daniel Greenwolfe is worth a ticket price on its own and even watching some horror movie clips and scare cam footage in the dark forest could add a few minutes to the clock.
Combo tickets for both attractions are $58. The hayride is still only operating on Fridays and Saturdays and the Sunday of Columbus day weekend. Fortunately, this year, Halloween falls on a Sunday night and they have decided to run the hayride on that night as well. Both the hayride and the trail have their own ticket prices if anyone would rather experience one or the other. $30 for each of them.
Legends of Fear is what I would call an almost perfect October evening event in New England. It's hard to beat the length of the entertainment, the style of entertainment, the variety of entertainment, and all of the great things that they have provided to their guests. So if you are looking for a night you won't forget I would strongly recommend this incredible haunted attraction! Like the mad scientist grandson says as we got sucked into a world of nightmares' 'The Wheels keep turning and the Bodies keep Flying! Tonight is going to be Legendary!"
---
How Did We Get These Scores

Promo Images:
Click to Enlarge
---
Guest ReviewsGuest Average: 10 out of 10
Regan Tippett – 10/10 – October 30, 2021Very much worth the trip down!!! Very well done and very scary!!! great staff everyone was very …show more friendly and helpful Highly recommend!!!
kayla t – 10/10 – October 13, 2019this attraction is amazing ive been going since i was in middle school and each year they get …show more bigger and better !! i always love seeing the melon head, clowns and nuns !!
Lori Phillips – 10/10 – October 13, 2018Had the most fun being scared ever!!! Intricate details at each haunt, fantastic costumes, makeup …show more and actors!! Love this place!!
---
Past Awards
---
2018 Awards
Highest Rated Haunt Overall (Given by: Team Hallowoosh)
---