Lemp Brewery Haunted House – Full Review
Lemp Brewery Haunted House is a Haunted Attraction located in St Louis, MO.
3500 Lemp Avenue, St Louis, MO 63118View All Details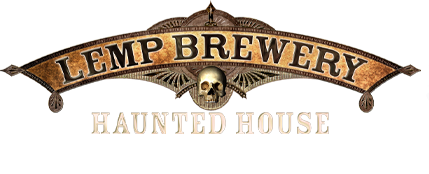 Features:

Paid Parking, Restrooms/Porta Potties On-Site, Gift Shop/Souvenirs, "Hi-Tech" Attraction, You will NOT be touched, Original Characters, Indoor/Outdoor Waiting Line, All-Indoor Attraction

Most Recent Video from The Scare Factor:
(Scroll for Scores and Written Review)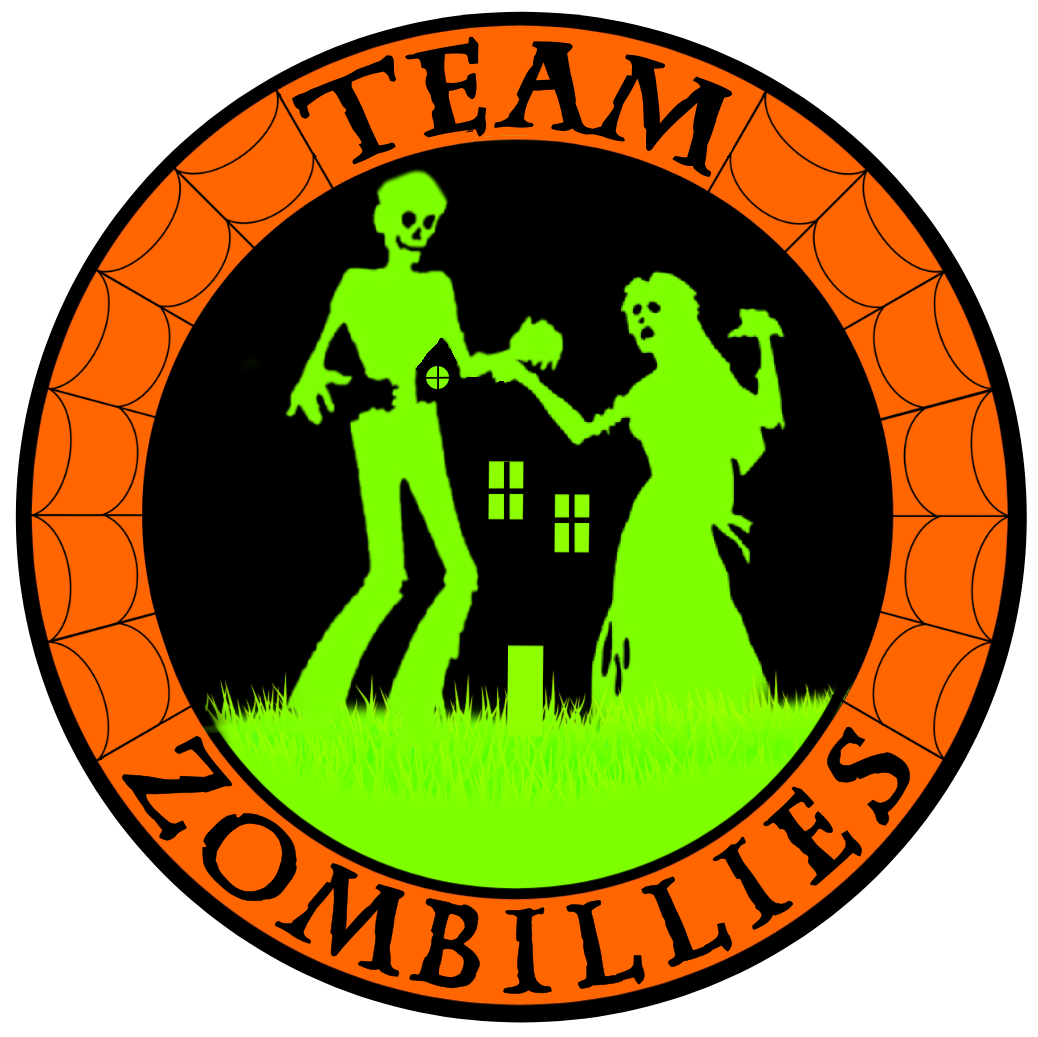 This attraction was reviewed on October 7, 2023 by Team Zombillies.
---
About Our Reviews and Rating System
---
Final Score: 8.33
Final Scores – By Category

Final Scores – By Attraction

Summary:
Downtown St. Louis conceals a sinister secret beneath its bustling streets, an ominous presence that thrives in the shadows. It slithers and creeps, casting its dark veil over the heart of the city, primed to unleash spine-tingling terror that will leave you gasping for breath. As you venture into the enigmatic depths of The Lemp Brewery, prepare to confront a malevolent force like no other – brace yourself for the chilling encounter with THE ABYSS!
In commemorating their three decades of dread, the Lemp Brewery emerges as the city's solitary sentinel of the supernatural. It is more than just a haunted house; it is a living nightmare, a portal to the unknown where fear takes on a life of its own.
Beneath the surface, where the world transforms into a realm of obscurity, you'll find yourself enveloped in a chilling, clammy embrace. Are you prepared to embark on an eerie odyssey, delving 100 feet beneath the earth's skin and navigating a labyrinth of caves and twisting tunnels? The subterranean depths beckon, but beware, for the grim specters of death and decay loom like ominous whispers, hinting at the scarcity of those who have successfully emerged from this abyss.
Let's go!
---
Cast Score: 7.46
Cast Scores – By Question

Cast Scores – By Attraction

Cast Review:
An impenetrable shroud of dense fog enveloped us, obscuring our vision almost maddeningly. The cast members, cunning as they were, seized this atmospheric advantage, lurking in the ethereal mist, waiting for the perfect moment to strike.
Their expertise in this cloak of obscurity became evident as we turned corners, suddenly finding ourselves in an unexpected face-off with these spectral denizens. Each encounter sent shivers down our spines, a testament to their skill in catching us off-guard. However, amidst the many twists and turns, there were pockets of eerie silence, where the corridors seemed barren of any life forms. We felt like we waded through many rooms where no creatures attacked; if they did, we did not see them.
There were a few interactive moments where characters would charge at our group multiple times and linger along, bantering with those in the back of our group. Some of them climbed around us, showed us their rats, tried to give us a piercing, blocked our paths, beat on their surroundings, and guided us in the right direction while staying in character.
Among the unforgettable characters we encountered, the marauders who roamed outside left an indelible mark. Bursting with a frenetic energy, they prowled the waiting lines, their zeal palpable as they descended upon nearly every soul in their path. What set them apart were their multifaceted strategies, a clever repertoire of methods designed to unearth the deepest fears lurking within us all. However, one of them, the one with the voice enhancement, made it super hard for one of our group members to tie their shoes. He made an event out of it, and it was amazing! We also encountered this character inside.
---
Costuming Score: 8.88
Costuming Scores – By Question

Costuming Scores – By Attraction

Costuming Review:
Even through the enveloping fog, the haunting costumes of the creatures emerged into view as they drew perilously near. A seamless fusion of masks and makeup was utilized, transforming the cast into their eerie personas. While both methods were employed, the enigmatic masks predominantly adorned the faces of the cast, concealing their identities behind an array of unsettling visages.
We came across some very hideous creatures – no offense. Each one was impeccably attired to suit the specific haunt scenes they inhabited. Their uncanny ability to blend seamlessly into their surroundings made their presence all the more spine-tingling, becoming devious decoys that lurked in wait as we ventured past.
Subtle artistry played its part, with touches of makeup enhancing some characters' appearances, complemented by striking colored contact lenses. One standout example was the man who wielded the eerie squeaky mice. His visage bore a sinister makeup treatment, adding to the unsettling nature of his character. In general, the ensemble choices leaned towards work uniforms and cloaks.
One particular horned demon stands out in our memory, as his disguise was astonishing. His guise featured an exquisitely realistic mask, its intricate details resembling the visage of a medieval demon. Paired with a leather ensemble, this horned fiend struck a perfect balance between illusion and reality, making his ambush all the more electrifying – which perfectly coincides with the shock stick he swung at us! Another horned creature donning a horned silicone mask was not far behind. In addition, another memorable costume was that worn by a man wielding a large hook.
Beyond the haunt's threshold, we encountered a surreal tableau of apocalyptic factory-inspired costumes. With their industrial dystopian flair, these outfits were a visual testament to the twisted world that awaited us.
---
Customer Service Score: 9.49
Customer Service Scores – By Question

Customer Service Scores – By Attraction

Customer Service Review:
Finding the location was easy; our GPS took us to the entrance, where a parking attendant directed us where to park and enter the haunt. Parking is $5 CASH ONLY.
Several staff members were easy to spot and happy to answer our questions. On the night of our visit, the haunt was not utilizing its normal entrance, and we had some confusion about where to go, but upon looking around, we did find the waiting line. Some additional signs pointing to the entrance from the parking lot to the door would help with this. The ticket trailer was easy to spot and is a great place to ask questions.
To venture below, you will need to navigate a steel spiral staircase. It is sturdy and has a handrail, just something you should be prepared for. There are also quite a few steps to climb to get back out, should you make it! The dense fog throughout the attraction may result in taking a few wrong turns along the way, but we didn't notice any inherent safety hazards.
Lemp's website is a treasure trove of information, a user-friendly guide where you can uncover a wealth of details. Dive in, and you'll unearth everything you need to know about Lemp and intriguing insights into the other spine-chilling Scarefest haunts.
---
Immersion Score: 8.33
Immersion Scores – By Question

Immersion Scores – By Attraction

Immersion Review:
As we parked, the ominous silhouette of the old Lemp Brewery tower cast an eerie shadow, a sentinel over a labyrinthine path winding through time-weathered structures, each laden with its cryptic tales. Although the indoor portion of the waiting line wasn't nearly as creepy as the rest of the facility, the multiple roaming creatures made it apparent that we were about to get our scare on!
Upon descending a daunting 100 feet below the earth's surface, we found ourselves in the heart of a genuinely haunted enigma! It's an atmospheric abyss where history and otherworldly legends intertwine seamlessly. And who knows, you may see a ghost manifest from within the fog!
The authentic dungeon-like structure enveloped us in an unnerving environment with a dark, damp feel. Curved ceilings, concrete walls, and promises of the unknown shrouded us in a palpable silence that amplified the overall experience.
The thick, hovering fog sheltered the world around us, so we didn't see a lot around us to take us out of the immersion. In this unique and historical setting, Lemp weaves an unparalleled tapestry of chills, an experience that transcends the ordinary and immerses you in the spectral echoes of a bygone era. Our surroundings certainly intensified the impending dread around nearly every corner!
Although the overall theme of an occult taking an evil root within this underground labyrinth was apparent, we didn't see an actual storyline on their website or on-site, which is okay. We do feel that they stuck to the theming of the haunt very well, and the rooms flowed well from scene to scene.
Upon exiting, there was a photo op set up so we could take a group selfie to show we survived, but other than that, we did not notice any features such as a gift shop or anything to keep the haunting vibe flowing other than the creepy aesthetic. The exit dumps customers back out into the parking area.
---
Special FX Score: 9
Special FX Scores – By Question

Special FX Scores – By Attraction

Special FX Review:
Beneath the earth's surface lay a hidden world—the remnants of a historical brewery, an underground labyrinth that oozed with dampness and dankness. It was an authentic backdrop, the kind that would make other haunts jealous, a setting where the very atmosphere seemed to whisper secrets of ages past. Were the scenes realistic? Yes!
Navigating this haunt felt like an expedition into disorientation itself. The fog veered from being merely thick to reaching levels of super-thickness and beyond, shrouding us in an ever-thickening veil of obscurity. At times, mixed with disorienting lighting, it was difficult to see anything around us. We could perceive eerie sounds and movements in the darkness, yet the source remained elusive, leaving us uncertain whether this was the intended effect. Every room here contained fog for the entire duration of the haunt. Fog lovers, this one's for you!
When the fog's grip loosened, we were in the company of well-timed animatronics, hurtling towards us with malevolent intent. Our journey carried us through a macabre feast, complete with a spirited pig, a chilling library, an eerie nursery, a hallway adorned with dangling heads, past an ominous organ, and into realms where sinister forces were unmistakably at work. We threaded our way through barrels brimming with brains, weaving between towering stacks of Lemp barrels, each step plunging us deeper into a world where hostility reigned supreme.
Within the bowels of the brewery, the soundscape assumed an eerie and unsettling demeanor, weaving dread and disquiet. These auditory specters cast a shadow of suspense and foreboding over our journey, intensifying the eerie ambiance as we ventured through the dense mist.
---
Scare Factor Score: 8.29
Scare Factor Scores – By Question

Scare Factor Scores – By Attraction

Scare Factor Review:
The thick, enigmatic shroud of Lemp's fog rendered our path unpredictable. As previously mentioned, these characters remained elusive until they materialized before us, their sudden appearances leaving us breathless. Amidst the swirling fog, the dimly lit corridors, and the relentless soundtrack, our senses were under constant siege, creating an immersive assault on our perception that left us perpetually on edge.
Scares ambushed us from every conceivable angle, descending upon us like relentless shadows from all sides and even from above. The actors beat on walls and suddenly hit or shook things at us. In some instances, their elusive presence remained hidden, but their ominous auditory presence was impossible to ignore.
Unsettling sound effects gnawed at the edges of our sanity. Among the most chilling were the haunting chants that reverberated through the air. There was a moment when a sinister chant of "I will not kill again" hung in the air, a chilling mantra that left our thoughts adrift in a realm of unnerving contemplation.
One of the most effective scares was a good ol' double-tap from an animatronic that came at us from above while an actor came at us from a different angle simultaneously.
The finale of the haunt sent us through a spinning vortex tunnel where an actor waited to get one last jumpscare in before we exited.
---
Entertainment & Value Score: 7.75
E&V Scores – By Question

E&V Scores – By Attraction

E&V Review:
Although every group's time may vary, we spent 21 minutes trying to find our way through Lemp. General admission was $30 on-site. Considering the lowest price during our visit, this brings the MPD (minutes of entertainment received per dollar spent) to 0.7. Although this is on the lower side, the entertainment provided inside Lemp was unique and creepy.
To go along with the entertainment provided with the ticket price, we must include the interactive line roamers that delved into tormenting groups as soon as their presence was noticed on-site. There were also some tunes being played, but other than that, nothing else was going on that was included with the price of admission.
Add-on Speed Passes can be purchased for an additional $15 for those busy nights. And for those who need in even more quickly, Immediate Access tickets to bypass the waiting line are priced at $60. As mentioned in other ScareFest haunt reviews, the combo ticket to several of, if not all, of the haunting attractions (Creepyworld, Lemp, and The Darkness) is the best bang for your buck.
Screaming makes us hungry, and it was nice to see a taco truck stationed near the parking lot. Although not scored, we like to mention these amenities.
If you have a taste for darkness, depravity, and all things diabolical, the Lemp Brewery Haunted House promises to conjure a sinister spectacle that will surely satisfy your darkest desires!
---
View Full Score Sheet
---
Pics We Took From Our Visit:
---
---
Have you visited this attraction?
Join ourspookyadventures!
We visit Halloween haunted attractions year-round! Follow us for haunted house walkthrough videos, behind the scenes footage, and more!