Literally A Haunted House at Culbertson Mansion – Full Review
Literally A Haunted House at Culbertson Mansion is a Haunted Attraction located in New Albany, IN.
914 East Main Street, New Albany, IN 47150View All Details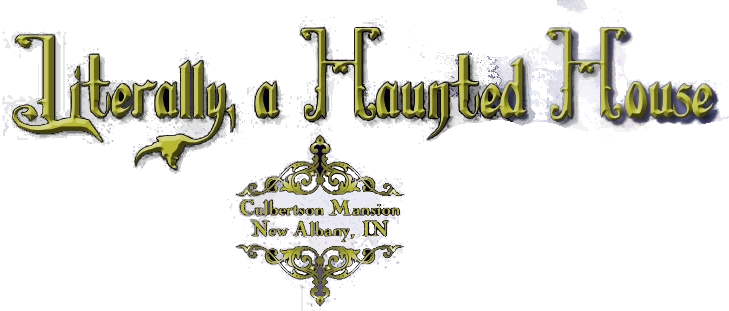 Features:

Free Parking, Restrooms/Porta Potties On-Site, Food/Concessions, Gift Shop/Souvenirs, "Old-School" (Low Tech), You may be touched, Original Characters, Covered Outdoor Waiting Line, Indoor/Outdoor Attraction, Family Friendly

Most Recent Video from The Scare Factor:
(Scroll for Scores and Written Review)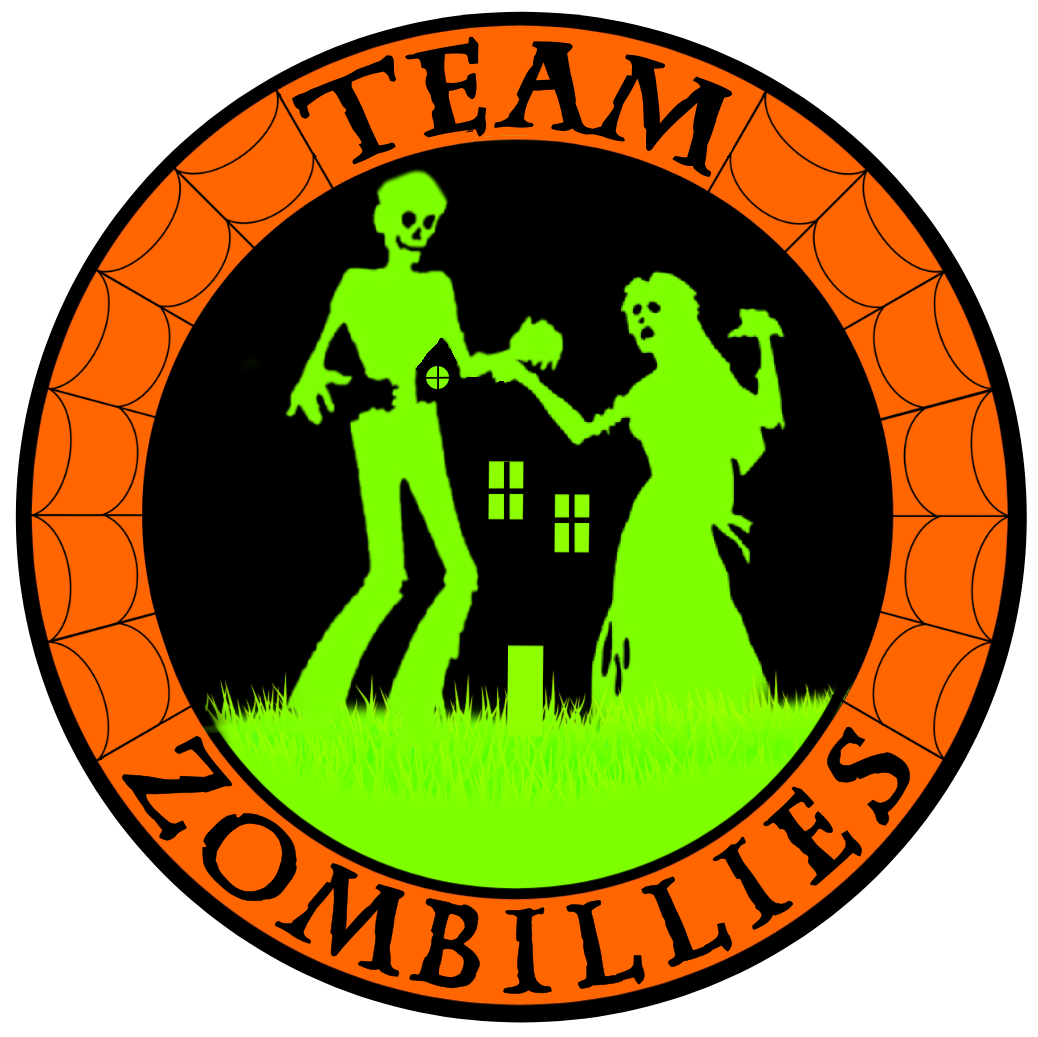 This attraction was reviewed on October 15, 2022 by Team Zombillies.
---
About Our Reviews and Rating System
---
Final Score: 8.14
Final Scores – By Category

Final Scores – By Attraction

Summary:
Every season, writing our review of Literally, A Haunted House at the Culbertson Mansion is a bittersweet moment for us. Not only was this the first haunted house Nora attended (and the one that got her hooked), but it was also the first attraction our review team, Team Zombillies, ever reviewed 12 years ago.
Now in their 37th year of delivering scares for 2022, they've created an all-new theme this year: The Coven of Anguish. Let us tell you; it's one of their most intense yet!
Literally, A Haunted House is the largest fundraising event by The Friends of Culbertson Mansion, INC., where proceeds go towards helping restore the interior of the historical site.
If you're a willing sacrifice, you too can join them for a night of terror and frights. The ritual is about to begin; did they induct us into their family?
---
Cast Score: 8.59
Cast Scores – By Question

Cast Scores – By Attraction

Cast Review:
This is a very actor-driven haunted house. Management informed us that many scareactors were "green" this season, but it was hard to tell, and we think the trainers did a great job working with them. Some younger cast members were the best we've seen this season for that age range. The number of characters filled the cemetery and carriage house well.
A group of fanatical followers dashed about the cemetery. They were energetic, making circles around us, and throwing leaves at us. One kept getting very close, muttering non-English phrases we did not understand. They also whispered, "The stairs" as we approached them, making us second-guess our decision to ascend them.
Anguish's viciously-voiced "child" welcomed us in to stand near Anguish, who was not facing us. Upon turning around and revealing his full appearance, we gasped in amazement as he began to talk. As he warned of what was to come, he did so in a menacingly maniacal way. We just didn't ask questions and did as he told us.
A cultist butcher was perhaps one of the most believable characters of the night. He was aggressive, utilizing exceptional dialogue while getting all up in our space. At one point, two actresses were having some sort of confrontation when one murdered the other right in front of us and dragged her lifeless body off to the side.
Although there were a few screamers, many of the cast members displayed believable dialogue and interacted well with us or within their scenes. One was even climbing around above us!
---
Costuming Score: 8.18
Costuming Scores – By Question

Costuming Scores – By Attraction

Costuming Review:
The coven utilized an aggregate of masks and makeup with more emphasis on the latter. The makeup applications ranged from full face and body/hand designs to simpler darkened facial features. We did notice some wrinkling around the mouths and cracking wrinkle designs that stood out and matched the areas we found them within.
Although we had seen Anguish in their ads before visiting, we knew it had to be him upon entering that first room and seeing the robed figure in the corner. When he turned around, that full silicone mask was displayed in all its glory, as we couldn't see the actor's real mouth or eyes as he spoke. His child also featured a full costume complete with apparent details, and they were holding a large blade. The masked and cloaked twins were a fun sight as they stalked from around the next corner.
Several other notable masks were seen, including the holey ghillie monster and the mask worn by the man that split up our group near the coffin. The robed butcher with sharp teeth with prominent makeup details on his face gave him a matching look to go along with his sinister character. He looked downright disturbing!
We also noticed an appropriately-located pregnant woman, a fanged red-eyed vampire, tattered clothing and dresses, long fingernails, and dirtied hands.
---
Customer Service Score: 9.05
Customer Service Scores – By Question

Customer Service Scores – By Attraction

Customer Service Review:
Finding the mansion proved easy as we punched the address into our map app and noticed the building from the main road, along with a large banner in the front yard. However, parking can be tricky if this is your first visit. Free parking is available along the street and past the mansion (across the railroad tracks behind the property) in a large, grassy, dim lot.
There were a few small signs guiding guests around to the back of the building where guests could find the ticket tent; just be sure to look for them. All staff on-hand were friendly and eager to answer any questions we had. They seemed very happy to be there, and their volunteer commitment is astounding.
From the ticket tent, guests wait in a covered waiting area, where they are directed to head down a hill to the cemetery. Navigating the haunt was straightforward, and the characters guided us if we had any guesses about where to go. There's some uneven ground in and around the haunt and a few "low bridges," so be aware of your surroundings. A few of our group members did encounter a scare on the interior stairs that led to the basement.
We are happy to say that their website has been changed and updated for the 2022 season. Ticket information, dates, and times were all found on the Dates & Times tab. Adding an FAQ section would help get additional information out there, along with the storyline. Their Facebook page also had some helpful information.
---
Immersion Score: 7.78
Immersion Scores – By Question

Immersion Scores – By Attraction

Immersion Review:
The striking three-story mansion welcomes guests and is always a sight to see as soon as we arrive on-site. Although the mansion doesn't actually house the haunt, the carriage house that does matches the mansion. We could also see hints of drifting fog and colorful lighting highlighting the cemetery.
As we waited, the roaming actor and his blazing book helped prepare us to enter as well as the guests screaming up the hill, running from loose characters.
Upon entering the first room of the haunt, we were given an intro by Anguish himself. He warned that we must prove ourselves worthy of ascension to be welcomed by his family. So, with our wits about us, we were off to be put to the test. As we made our way through, characters referred to Anguish as if many of them worked together to reveal different sections of the storyline. We recommend that you watch their promo on their Facebook page to get a gist before visiting.
The transition from the final scene to the haunt's exit felt a bit abrupt as it spit us back out to where we once came; "unde venimus," indeed.
---
Special FX Score: 7.76
Special FX Scores – By Question

Special FX Scores – By Attraction

Special FX Review:
As we've noted above, this is an actor-driven show. That's not to say that you won't experience any effects, but many of them have been hand-constructed by the creators. This season, you won't see large animatronics, but the creativity makes many of their scenes highly unique.
Our journey began as we weaved between various trees, gravestones, fencing, and caskets outside. A giant cauldron with fog billowing out of it left us wondering what type of potion they were brewing that required that large of a container. *Insert raised eyebrow emoji here*
Inside, walls exposing disrepair and peeling wallpaper (sometimes this was created only using paint on the walls), vined foliage, candles, thick smells, bloody body parts, meat curtains, bloody animal fur, lighted jack o' lanterns, and walls covered in symbols surrounded us. Clearly, some sort of evil was on the horizon, slowly consuming more and more of the architecture.
Many witchy artifacts hung about, providing uneasiness as we neared them. At times, efficient ambient sounds were heard, including the swamp sounds, while some areas were quiet (minus the actors).
Some of the unique effects included their take on a squishy bridge (one of the most effective we've encountered), a hand-painted Anguish portrait, an entire wall encased in "missing children" flyers, a moving wall, a conveyer casket, and a giant spinning box.
---
Scare Factor Score: 7.87
Scare Factor Scores – By Question

Scare Factor Scores – By Attraction

Scare Factor Review:
The conjurers provided various scares targeting multiple members of our group. However, there did seem to be a bit of an emphasis on the first member.
Some scares were camouflaged well, or distractions were used, making them harder to predict. Some of our attackers were hiding within walls, literally. At one point, they scared us with a whole wall; we can't make this stuff up. We were also targeted by a well-placed drop panel (double tap with the wall), sudden loud noises, intimidating characters, and large, moving objects.
At one point, we witnessed a twist ending in a sacrificial murder of sorts; just the sight of Anguish made us tremble, and his child held a rather large blade to one of our throats. Culbertson also utilized light touching to amplify their scares, and they used it well, getting super close to us and barely touching us here and there when it was least expected.
The haunt's finale takes place in a large scene that consists of multiple rides. Yes, we said rides. One unlucky (or lucky if you like haunts as much as we do) vict… person will be chosen to take their last ride inside an actual coffin while monsters will spin the rest of the group to their demise. Unfortunately, while both were edgy, the actor in the room telling us to "go" didn't help with the elevation or execution of the final scare.
---
Entertainment & Value Score: 7.88
E&V Scores – By Question

E&V Scores – By Attraction

E&V Review:
Ticket prices to join the ritual remain the same as last year at $15.00 per family member. It took us 13 minutes to complete the trials and tests. At the admission price, that brings the MPD (minutes per dollar) to 0.87, which also remains the same as last season. Although this is below the average of what we see most often, this is also one of the lowest-priced haunts in the area, and we had a great time getting scared inside.
While we waited, a well-dressed actor with a flaming book interacted with us and others in the line. The haunt's spooky oopsie's board was on display, which shows each year's count of quitters, barfers, cryers, etc. The total count of quitters in 2021 was 114! We can't wait to see this year's total next season. At the ticket tent, haunt swag, and a few other items were available for purchase.
This was one of the best shows we've seen from Culbertson in several years. We recommend an annual visit here, too, since they are a charity attraction where the proceeds go to a good cause, and most of their haunt changes yearly. So if you're a lover of old-school, interactive, actor-driven haunts, Anguish invites you to "join his family in perfect agony and blissful anguish!"
For those who like to celebrate Christmas events, they have a Krampusnacht weekend advertised on their website. 2022 dates will be posted soon.
---
View Full Score Sheet
---
Pics We Took From Our Visit:
---
Promo Images:
Click to Enlarge
---
Join ourspookyadventures!
We visit Halloween haunted attractions year-round! Follow us for haunted house walkthrough videos, behind the scenes footage, and more!