Malice Manor – Full Review
Malice Manor is a Haunted Attraction located in Clarksville, IN.
640 Providence Way, Clarksville, IN 47129View All Details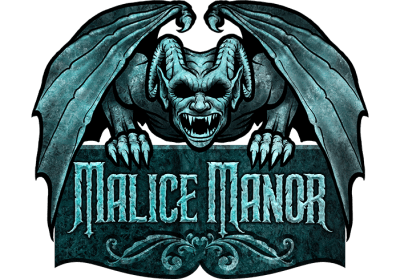 Features:

Free Parking, Restrooms/Porta Potties On-Site, Gift Shop/Souvenirs, Special Events, You may be touched, Original Characters, Indoor Waiting Line, All-Indoor Attraction

Most Recent Video from The Scare Factor:
(Scroll for Scores and Written Review)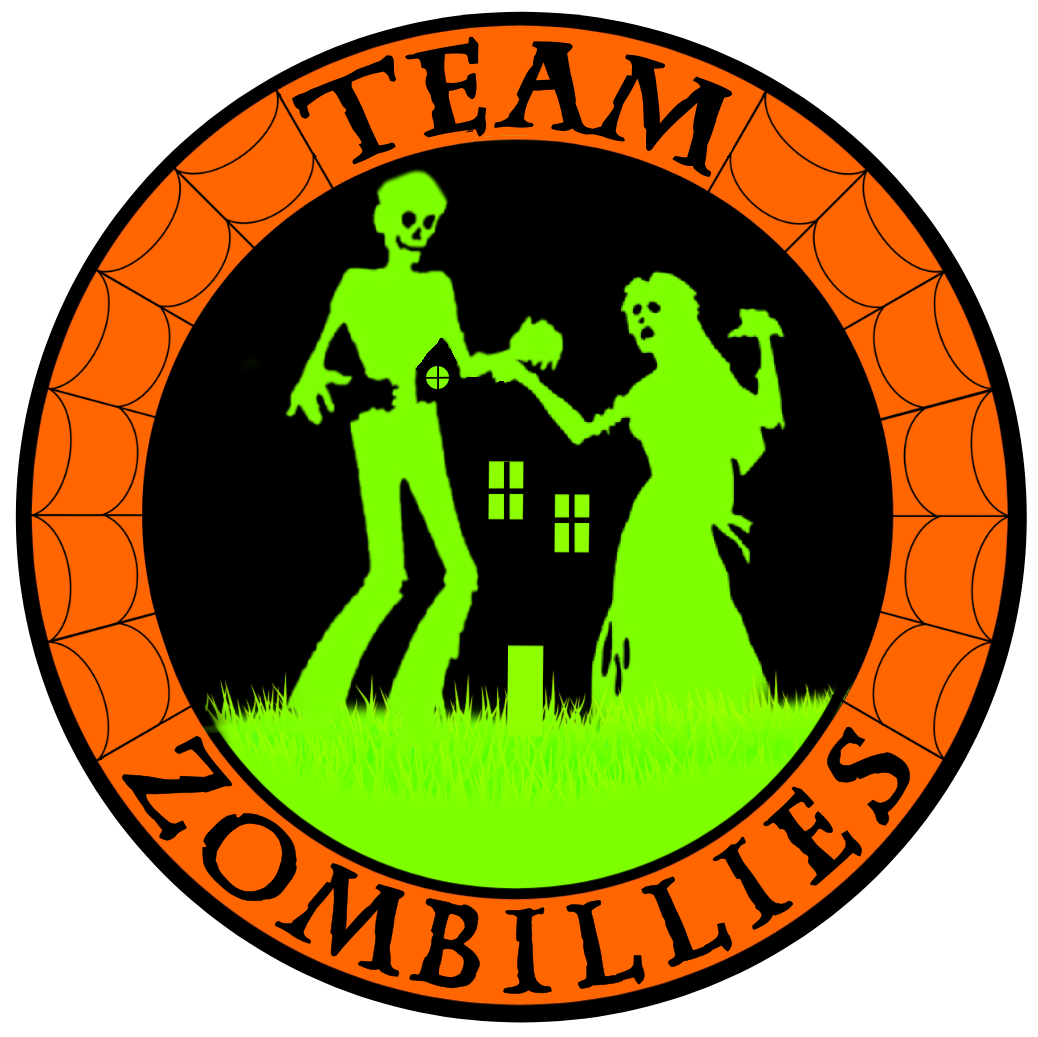 This attraction was reviewed on September 24, 2022 by Team Zombillies.
---
About Our Reviews and Rating System
---
Final Score: 8.61
Final Scores – By Category

Final Scores – By Attraction

Summary:
A horned creature with a sinister scowl guarded the door to the manor. As we cautiously waited our turn, we realized just how dangerously dark Lord Rancor truly is. He wasn't a beast of many words, but his collection was. The adventurous treasures and thrills of Malice Manor in Clarksville, IN, pulled and tugged at our deepest fears, only to get stronger as we ascended further into his darkness.
Our visit during the 2022 season was not only a heart-pounding one, but it's the best show we've seen from this crew yet! Malice Manor is an entirely-indoor haunted attraction, including the waiting line, that uses a light sense of touch. If you haven't been to Malice Manor yet, you're missing out, and when you go, you're in for a hauntingly-good treat.
So come with us, if you will, into the depths of the manor to experience many things, living or not, that reside within it!
---
Cast Score: 8.7
Cast Scores – By Question

Cast Scores – By Attraction

Cast Review:
The manor's servants and creatures put on quite a thrilling performance. They were believable, interactive, energetic, and there were quite a few.
Our adventure began as Ambrose delivered a foreboding forecast. His voice changed in tone as he inched closer and closer to us. Speaking of getting closer, the cast here may touch. However, putting the touch aspect aside, many of the creatures and characters within did an excellent job delivering an in-your-face performance without touching us.
The manor had devoured various beings from a freshly-found-faced fiend that told us we smelled like maggots, several cannibalistic butchers, plants (yes, plants), and crazed children to a wet n' wild bartender and a seamstress that threatened to use us to make their new clothing!
Aine was among the most aggressive of the night with her threatening dialogue and non-English murmurs. As she chanted something we didn't understand, she held a cup of fresh blood in her shaking hand and poured it all into her mouth. She continued without skipping a beat as it spewed out all over her face and down her clothing. Eventually, she cornered one of our group members, marking them with blood, warning us that they would sip on our deepest insecurities! This demented damsel had all three of us backing away from her.
Another standout was the chainsaw madman that belligerently bashed the saw up against the walls and waved it nearby our limbs as we tried to flee the exit. Although he yelled "Get out" repeatedly, it was the final scene, so it was time to leave.
---
Costuming Score: 8.54
Costuming Scores – By Question

Costuming Scores – By Attraction

Costuming Review:
It was evident that the manor staff spent additional time honing their makeup and costuming talents. The monsters looked more grotesque and realistic this season. They also mostly matched the areas we found them in. A mixture of masks and makeup helped hide their identities.
Additional layering and details helped the characters stand out. Although, there were a few we regretted getting a closer look at due to their aggression! While several makeup applications were difficult to see, others revealed unique details, such as teeth, symbols, dirtied and darkened skin, UV horns and makeup, and dollistic features. We also noticed that makeup covered a larger area of exposed skin, revealing the darkness that continues to spread.
Several skin masks looked fresh, a gremlin-like creature (Emer) had a unique mask, and Lord Rancor wore a full silicone masterpiece. Well, maybe that wasn't a mask? A plant came to life before our eyes, or at least we thought it was a plant, its face appeared to be created from foliage, and it had antlers protruding from its head.
The neon demon, Cliodhna, with spiky features and fluorescent makeup throughout her exposed skin, and Aine were also standouts.
---
Customer Service Score: 9.66
Customer Service Scores – By Question

Customer Service Scores – By Attraction

Customer Service Review:
Malice Manor is easy to find by way of GPS. A namesake banner above the entrance, a graphic on the front door, and multi-colored lighting on the building signified we had arrived. Free, paved parking is available in front of the building and nearby lots.
Malice is also an easy attraction to navigate. Once inside, the ticket booth and general admission/fast pass line entrances were clearly marked. Several friendly staff members were easily identifiable, helpful, and eager to ask any questions we had. We talked to the lady in the merch booth for quite some time; she's a hoot!
We didn't notice any significant trip hazards or head knockers inside the attraction. However, there is a pitch-black area, so do not run, and we recommend you use your hands to feel your way through it so you don't run into a wall. Just be prepared to find more than the way out if you choose to do so!
Pertinent information was easy to find on their website within a few clicks. We didn't notice an FAQ page on their site, but adding one could answer various customers' questions before they visit.
---
Immersion Score: 8.46
Immersion Scores – By Question

Immersion Scores – By Attraction

Immersion Review:
Although the manor's building doesn't give off the spookiest ambiance on the outside, the several lights and signs noted above ensured we were at a haunt. However, once we entered the front door, the vibe completely changed.
Spooky decor, atmospheric lighting, and an ominous, vine-entwined courtyard set the tone for something more malevolent. A projector playing horror movies, gargoyle guards, lanterns, large columns, plants, and a decorated ticket booth added to the suspense before entering. We appreciated the thunderstorm inside the courtyard fencing while hard rock hits also filled the air. As we neared the entrance, the manor's facade became more prevalent.
As the door opened by itself, calling us to enter, we were greeted by the manor's groundskeeper, Ambrose. He started our adventure with a spooky story, "T'was a dark and STORMY night!" emphasizing the stormy part as this will come up again later. Then, he continued, giving us the storyline and warnings of what we were about to witness. Guests can find the full story on their website. Long story short, as you venture through the manor, you will come across many dark and dangerous treasures that Lord Rancor has journeyed to find, chasing through thick fog and waters, fulfilling his desires. Eventually, a great darkness spread like wildfire through his manor and family.
We didn't notice anything inside the attraction that [majorly] pulled us out of the immersion. As we entered an outdoor section inside the haunt, it was still storming!
After we exited, they placed their merch and photo trailer in a convenient location that made guests have to walk past it to leave. Each group can take a group photo with props before going into the haunt and purchase them at the outside trailer without re-entering the building now. They also had a variety of snacks and drinks available.
---
Special FX Score: 8.46
Special FX Scores – By Question

Special FX Scores – By Attraction

Special FX Review:
Malice Manor has changed a lot in this category from last year. As Lord Rancor desires many dark treasures, you can expect to see a large variety of scenes and effects inside. Our journey started in his mysterious manor that eventually plummeted us into the sea, a toy room, an ass hallway, a bloody bathroom, a garage, and many other areas.
A pulsating heart, suspenseful sounds, a chanting song, a screaming lady, sounds of spiders, a moaning body, and death metal helped bring the collections to life. In addition, a loud, vibrating walkway was effective and featured a nice overhead surprise. Finally, the addition of lightning and thunder effects inside the haunt brought the aforementioned "t'was a stormy night" allusion to life as we cheerfully noted it.
Scene details ranged from mildly decorated transitions and halls to fully decked-out areas. The dark arts room remained one of the most detailed, along with some outdoor sections and the ship area. A spider's lair had one of our team members swatting at things touching her, while a fogging skull fountain was an effective distraction. We are excited with each visit we make to Malice to see the awesome new stuff they've added.
The props and animatronics that we encountered were realistic and effective. A giant shark (Sushi) nearly bit a hole in our sides while a full-sized car completely moved up and down as it crushed the mechanic beneath it. In addition, they added a unique area to the manor this year. We don't want to spoil it, but you will need to choose between a dry path and a wet one at some point.
---
Scare Factor Score: 8.4
Scare Factor Scores – By Question

Scare Factor Scores – By Attraction

Scare Factor Review:
The effects and creatures derived from Rancor's desires continue to grow fiercer, making the manor a scarier place to visit. Scares were spread throughout the members of our group evenly as they targeted each of us a fair amount of times. No one was safe!
Various fears were bestowed: giant and moving arachnids, dolls, tight spaces, dark places, getting shocked, water, a chainsaw, the dark, and more. Some scares were hard to predict, including several well-blended monsters, a falling shelf, air cannons, quick reveals, and loud horns. The multiple surprises in the garden were completely unexpected, resulting in a great double-tap.
The creatures within tried to make us part of Rancor's collection in multiple ways. We were nearly eaten by a giant shark, cut up, fed as dinner, possibly sacrificed (we're not really sure), and made into a toy. Several effective distractions resulted in good jumps, and aggressive dialogue left us little hope for making it out alive.
Then we got to the finale, where the aggressive chainsaw-slinger was. Watch out for that one; he doesn't like company. We felt like he would slug us with his saw, but he knew how to hold back just in time. We also stood outside the exit, watching him chase multiple groups of customers out of the haunt who thought he was scary AF too!
---
Entertainment & Value Score: 8.34
E&V Scores – By Question

E&V Scores – By Attraction

E&V Review:
During our visit, tickets for the 2022 season remained the same as last year. General admission to witness the horrors within the manor was priced at $25.00. If you're lucky, that's all it will cost you as we nearly left several things behind inside, such as our limbs. For busier nights, they offer fast pass admission for $40.00, and for those in a super hurry, you can skip to the front of the line for $60.00.
Our time inside the residence came out to 16.5 minutes, bringing their MPD (minutes of entertainment received per dollar spent) to 0.66. Although this is lower than the average we've seen most often, extra entertainment was provided with the ticket price during our wait. We're not sure if the building will allow for it, but we'd love to see this haunt increase in length.
Before going through, the movies projected on the wall, music, sounds, decor, and multiple roamers interacting with and scaring the crowd provided a fun wait in line. However, we're sure that guests would love to see something else implemented into the waiting line on busier nights to help pass the time.
Be sure to keep an eye on their social media pages, as they are generally open for various off-season events that we recommend checking out.
We were impressed with the changes and improvements we experienced this year. If you're near southern Indiana or the Louisville, Kentucky, area, we highly recommend a trip to Malice Manor. Remember, "The manor is a labyrinth; you'll be lucky to escape with your hides!"
---
View Full Score Sheet
---
Pics We Took From Our Visit:
---
Promo Images:
Click to Enlarge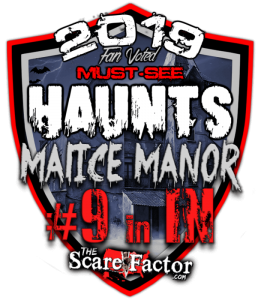 ---
Guest ReviewsGuest Average: 9.67 out of 10
Jessica – 10/10 – September 25, 2021It was an amazing haunt from beginning to end, the actor's never break character or anything, by far …show more one of the best haunts i've ever been too
Sam – 10/10 – October 19, 2019This haunt is amazing the actors love their job and it shows I was scared I was laughing I was …show more thrilled the whole time hands down the best haunt I've been to in a long time and the crazy lady with the shocker stick made me jump amd dance for her was my favorite she was wicked scary yet fun
Michelle – 9/10 – October 19, 2019These actors love their job this haunt is one of the best I've ever seen I was scared I was …show more laughing….I was mess…..the actors love making you scream jump and laugh
---
Past Awards
---
2022 Awards
Best Sensory Scare - Vibration Room (Given by: Team Zombillies)
Aine - Meredith Ritchie (Given by: Team Zombillies)
---
2019 Awards
Funniest Scare - Bubba's Bathroom (Given by: Team Zombillies)
Most Unique Characters (Given by: Team Zombillies)
Highest Rated Newcomer (Given by: Team Zombillies)
---
---
Past Awards
---
2022 Awards
Best Sensory Scare - Vibration Room (Given by: Team Zombillies)
Aine - Meredith Ritchie (Given by: Team Zombillies)
---
2019 Awards
Funniest Scare - Bubba's Bathroom (Given by: Team Zombillies)
Most Unique Characters (Given by: Team Zombillies)
Highest Rated Newcomer (Given by: Team Zombillies)
---