Maniac Mountain Haunted House – Full Review
Maniac Mountain Haunted House is a Haunted Attraction located in Buckhannon, WV.
1659 Teter Road, Buckhannon, WV 26201View All Details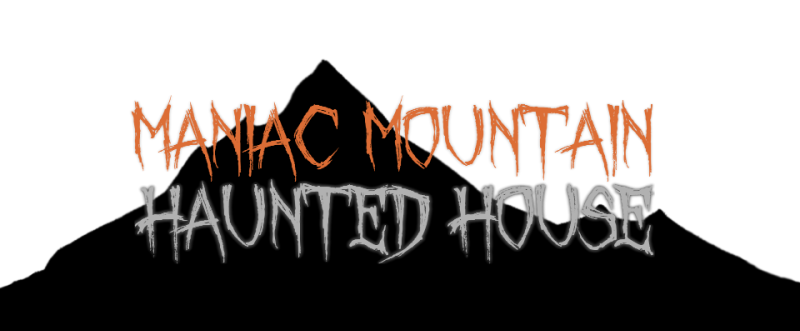 Features:

Free Parking, Restrooms/Porta Potties On-Site, Food/Concessions, Gift Shop/Souvenirs, Optional Games/Midway, "Hi-Tech" Attraction, "Extreme" Attraction, You may be touched, Original Characters, Uncovered Outdoor Waiting Line, Indoor/Outdoor Attraction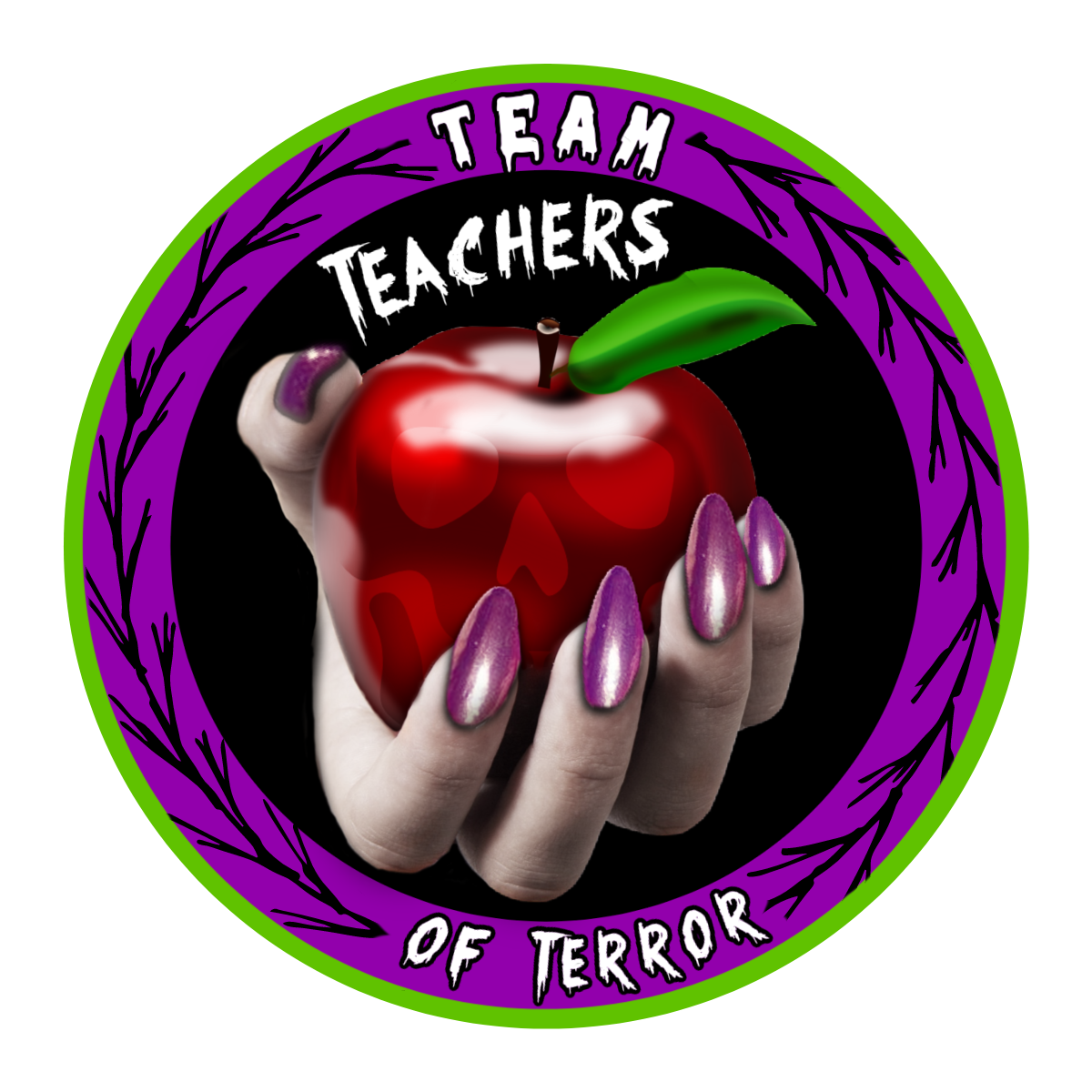 This attraction was reviewed on September 24, 2022 by Team Teachers of Terror.
---
About Our Reviews and Rating System
---
Final Score: 8.05
Final Scores – By Category

Final Scores – By Attraction

Summary:
Surrounded by the mysterious Appalachians, Maniac Mountain has continued to startle and entertain its guests with three main Halloween attractions: Death Metal, Hell House, and Killing Fields, for three years.
Death Metal, also called the junkyard, is home to the mountain maniacs whose solitary purpose in life is to wreak havoc on any outsider who dares to cross their path. Hell House is an authentic 1920's historical home where torture and killings continue to this day. Trying to escape to the Killing Fields haunted corn maze will prove unsuccessful, as the maniacs lie waiting for you there. See if you can survive!
---
Cast Score: 7.32
Cast Scores – By Question

Cast Scores – By Attraction

Cast Review:
Death Metal:
Starting with the first room, we met an energetic, lunging, maniacal mountain man. Seemingly with each turn, we would meet a new actor. We met several characters wearing different masks, including the plague doctor, a zombie, a clown, a sniper shooting at us, several creatures lurking in the shadows, and actors of unknown origin climbing above and crawling below. Not to mention the ghost that will flip you off if you linger too long in her area! We also enjoyed the creature crawling in the metal tunnel who creeped us out with their ability to mimic our body movements. Many of the characters were screamers or silent stalkers. One asked us why we were there and told us to get out. We did get to banter a little with Rudy, the rude clown (get it?). This character was the stand-out character here. Despite being rude, Rudy was delightful and invited us to dinner, although the menu options were not appetizing.
Hell House:
We entered the home on high alert and had just let our guard down when a ghostly girl screamed at us. The house consists primarily of the ghosts of the dead and the maniacs torturing, imprisoning, and murdering. We heard a lot of screaming from the killers and the ghosts. We met a young girl watching over her dolls, a maniac cook wielding a massive weapon, and various victims tucked away here and there. There was even a girl imprisoned in the basement doing everything she could to get us to help her escape her captors. Aside from screaming and roaring at us, we didn't encounter any dialogue. We were asked a couple of times, "Where are you going here?" without pausing or responding to our answers. Aside from white-faced ghosts and denim-/flannel-wearing killers, we saw a few creatures (both furry and scaley) and a pigman wearing a massive pig mask.
Killing Fields:
Upon entering the killing fields, we were startled a few times by "living scarecrows" coming off their perch. We were met by a flannel-clad maniac acting as a "bridge troll." The good news was she was not going to eat us; the bad news she delivered was that she threatened to feed us to her pig. She also informed us that "he" was watching us, but we didn't know who he was. As we merged farther into the fields, we came upon a shed where a wicked scarecrow met us, gave us the evil eye, and intimidated us into moving forward. During our journey through the fields, we were even chased a few times by a maniac wielding a chainsaw who gave us chase, but just when we thought he had given up on us, he came at us a second time.
---
Costuming Score: 7.79
Costuming Scores – By Question

Costuming Scores – By Attraction

Costuming Review:
Death Metal:
There were some dark corners and hidden-away partitions where we couldn't see the costumes of some of the cast, as they were in a dark area dressed to camouflage themselves. However, the costumes we could see appeared complete. Right at the beginning, we met a flannel-wearing bearded man who we can assume was a maniac. After his room, we met other characters who appeared to be preparing for an apocalypse with masks and breathing apparatus attachments. There was a zombie complete with a mask, chest plate, and arm and leg attachments to appear to be sporting exposed muscle and bone. We did see a rat-masked creature wearing a dark cape and a white-faced ghostly girl in an old-time overcoat. The clown had a mask and a full clown costume. We saw a few masks that were not tucked in and appeared loose around the neck, and the makeup was simple and basic. The only room that seemed to be specific to a character was the clown area. The rest of the junkyard was set up with various characters, but none we'd stereotypically expect to find in a junkyard.
Hell House:
We were met with both youth and adult cast members. The costuming we could see looked complete yet simple and had no glaring problems or distractions. The makeup we came across included white-faced ghosts with darkened eye makeup around the eyes, some fake blood, and grime here and there. Some masks looked really good (looking at you, pigman), and a few seemed to follow a more simple pattern and look. We saw a prairie dress-wearing girl sporting a rabbit mask with an antique feel to it. A werewolf creature with a full mask and costume also met us for a split second. The mountain lady in the cabin who met us at her cabin with a shotgun was wearing basic street clothes.
Killing Field:
This maze is massive and very dark. Using candlelight to guide the way through narrow walking paths, we heard some hidden actors but never actually saw them. We saw an impressive scarecrow costume that had a carved stone appearance to the full mask and full costume. More often, we saw denim and flannel. Most actors we saw were wearing masks.
---
Customer Service Score: 9.73
Customer Service Scores – By Question

Customer Service Scores – By Attraction

Customer Service Review:
We drove through a small town and some farmland off the interstate. GPS took us straight to the attraction with no issue. Parking was free, and we parked ourselves in a large well-lit field. There were port-a-pots conveniently located on each end of the campus. The well-lit ticket booth was posted at the entrance of the haunt, and signs were pointing to the attractions by name. All the attractions had well-lit signs and bordered the property to make it easy to find. There was one concessions trailer and a souvenir booth that were also well-lit and easy to find. All staff were polite and answered any questions that we had. There was a shelter house in the center of the attraction with chairs for guests and an axe-throwing booth beside it.
There were a few minor places where we needed to step carefully. In Death Metal, there was a step down at the end of the vibrating metal plate. Hell House had one place on the floor of the house where there appeared to be a vent that we could see into the basement. Staff at the corn maze prepared us for the slightly bumpy ground there.
The website was easy to navigate and provided pertinent information regarding the haunt. Information on each attraction with their backstory, tickets, links to social media, and special events are just a click away. You can buy tickets online or at the ticket booth. All prices were listed, and there was also a section for frequently asked questions.
---
Immersion Score: 7.5
Immersion Scores – By Question

Immersion Scores – By Attraction

Immersion Review:
Entering the compound, we could tell right away we were going to be entertained. Signage was up, and there were ample lights to let us know this place was ready for guests. We met two queue actors who seemed to pop out everywhere, and we also met a young daredevil twirling a fire baton. There was a food truck selling concessions and a jumbo shelter house to sit, rest, and eat.
The entrances to all three attractions were well-lit and decorated. We knew exactly where general admission and VIP ticketholders were to go to line up to enter due to the obvious signage. There was no question as to which attraction was the junkyard, house, or cornfield. Death Metal and Hell House carried most of the entertainment, as the Killing Field was a bit short-staffed, unfortunately. We were engaged with a bit of screaming and yelling.
As the actors get more experience under their belt, we feel they will continue to develop their skills to interact with guests and improv more. (After all, we did show up on their second day of operation.)
---
Special FX Score: 8.17
Special FX Scores – By Question

Special FX Scores – By Attraction

Special FX Review:
Death Metal:
Nearly all the walk through this junkyard bombarded us with blaring metal music. Obviously, the closer to the speakers we got, the louder the volume. We stepped on triggers that aggressively shook a metal plate we were standing on and later a hanging metal plate that vibrated shockingly loud. We walked past many kinds of vehicles, one of which had barrels on fire. An animatronic was electrocuted in an electric chair, and a sniper shot at us from their sniper tower above us, creating white sparks from the barrel. We saw strong, bright strobe lights and fog that blinded us while being stalked by maniacs and winding through a chainlink maze. Simple things, like banging the ample supply of metal or using spark tools, added to the surprises they gave us. Finally, we ended our walkthrough with a shotgun blast.
Hell House:
The metal music continues on a loop in the house. The music from the house can be heard in the outdoor garden section as well. The basement must have been the source of the music because it was very loud down there. While on the last trip outside, the music was silenced, and sounds were left to the actors and their props. We were treated to three good-sized animatronics designed to pop up and out at us at just the right moment, a vibrating animatronic on a deathbed and another hanging by the wrists, screaming and shaking. We also experienced strobe lights, a shotgun blast from an angry resident, spark tools to keep victims in line, fog, a waist-high laser swamp, and a compression tunnel. For added effect (we think), we noted a foul smell along the outside fenced area.
Killing Field:
The haunted corn maze has a brand new addition: two footbridges! Walking up a darkened candlelit path to the bridge, where there was eerie green lighting, definitely added to the mystic feel. The remaining props we came across were static scarecrows and skeletons. There were scarecrow stands for live actors to trick us into believing they were just props. Far back in the maze, we could hear people screaming and animals in distress. As we got closer to the sounds, we encountered unseen characters in the corn, echoing what we were saying in a whisper. Also heard were well-hidden rattle bottles. We were surprised and attacked by a chainsaw madman, not once but twice!
---
Scare Factor Score: 8.01
Scare Factor Scores – By Question

Scare Factor Scores – By Attraction

Scare Factor Review:
Death Metal:
Characters were coming at us from nearly every angle, even at our feet. While our group was small, neither the front nor back could say they were targeted more than the other. Triggered animatronics all appeared to engage at the right time and lasted long enough for all in the group to experience them. We were surprised by pop scares but also startled by sudden noises and sparks. We were disoriented with fog and powerful strobe lights, loud metal music, and winding mazes and corridors to move through. We noticed several times that we were being followed.
Hell House:
The Hell House relied on jump scares, distraction, and disguises, by both animatronics and actors. There were pop-up animatronics and drop-down panels hiding actors that were timed to startle the next unsuspecting group. Effective startles consisted of banging on walls/metal, loud music, screams, and sparking tools that made noise. In addition, several phobias invoked fear, including dolls, snakes, claustrophobia, darkness, and a laser swamp that gave the feeling of treading water. A germophobic person would have an issue with this house's rancid, unhygienic kitchen and bathroom. There were numerous gore props, including miscellaneous body parts, dead people, blood, anatomically correct bodies, specimens in jars, guts, and even the skin of several human lower legs hung by the fireplace with care! This one you have to see to believe! One room even used foul odors. There was a living victim in the basement in a cage begging for help, surely awaiting to be tortured and killed. The finale was a caged actor with a mask raking and banging his sparking tool as we passed.
Killing Field:
The Killing field had a lack of staffing that limited the scares. However, there were some different scares, including hidden whispers, threats to feed us to the pigs, stomping, intimidation stares, blocking our path, being stalked, and even being chased by a chainsaw.
---
Entertainment & Value Score: 8.38
E&V Scores – By Question

E&V Scores – By Attraction

E&V Review:
It took us nearly an hour to get through all the attractions. If you visit in September, your tickets cost $30.00, and VIP cost $50.00, so you get nearly 2 minutes of entertainment per dollar spent on general admission tickets. If you wait till October, tickets will cost you $40.00 and VIP $60.00.
Death Metal and Hell House carried most of the entertainment. As the actors get more experience, we're sure they will continue to develop their skills to interact with guests. The outside entertainment consisted of selfie stations, a fire-twirling entertainer, and young "children of the corn" character sneaking up on guests. As Maniac Mountain grows, we are sure they will continue adding to their outside entertainment as well. While taking a break from the main attractions, we discovered you can attempt an upgrade to VIP status by axe throwing for only $5.00
---
View Full Score Sheet
---
Pics We Took From Our Visit:
---
---
Guest ReviewsGuest Average: 8.5 out of 10
Eddie – 10/10 – October 30, 2021Best haunted attraction I've been to so far! The place is full of actors, all of them were great. …show more We were jumping at every turn in the place. If you love jump jump scares then this is the place to go! 3 of us went on this trip and we all agreed it was the best attraction we visited this year. We will definitely be back next year.
Colton wilmoth – 10/10 – October 16, 2021Best place ever. Staff are great and i work there so I'm not just saying it is good. It really is a …show more great place to take kids and have a great time.
Zoe Williams – 10/10 – October 9, 2021The first year Maniac Mansion opened, I went and I haven't stopped since. It gets better every year! …show more Make sure to visit their facebook page to see exactly what they have to offer, but trust me… it doesn't do it justice! If you're not ready for the scare of your LIFE, this isn't the place for you. Make sure to grab a water at one of their stands… definitely will need it after all the screaming.