Midway Wicked Woods – Full Review
Midway Wicked Woods is a Haunted Attraction located in Statesville, NC.
114 Midway Drive, Statesville, NC 28625View All Details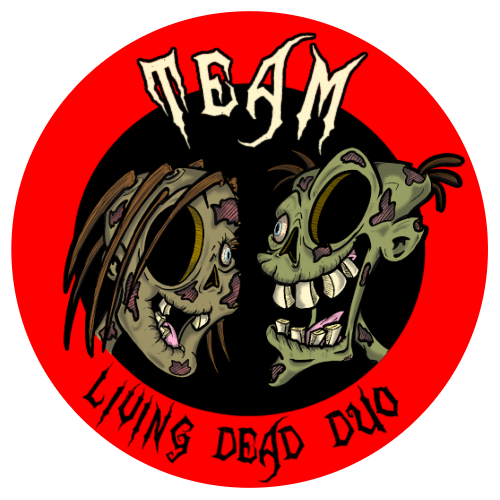 This attraction was reviewed on October 21, 2023 by Team Living Dead Duo.
---
About Our Reviews and Rating System
---
Final Score: 7.85
Final Scores – By Category

Final Scores – By Attraction

Summary:
Tucked away in Statesville, North Carolina, you'll discover the eerie depths of Midway Wicked Woods. What makes this place truly unique is its rich family heritage, spanning four generations. It all began as a seasonal delight exclusively for registered weekend campers, just during the final two weekends of October, 27 years ago. But over time, it has evolved into a full-fledged attraction that now welcomes the general public every weekend throughout the Halloween season.
With a total of 14+ nights dedicated to pure fright each year, Midway Wicked Woods has solidified its reputation as a must-visit attraction, drawing thrill-seekers from near and far. On the busiest evenings, this chilling haven can see crowds of over 600 brave souls per night ready to confront their deepest fears. Join us as we step into the ghostly world of Midway Wicked Woods in our upcoming review.
---
Cast Score: 7.1
Cast Scores – By Question

Cast Scores – By Attraction

Cast Review:
Midway Wicked Woods boasts a cast of around 45 actors. One standout character is Dr. D. Ranged, who not only sets the tone but also provides fantastic banter to entertain and spark nervous laughter from guests as they wait to enter the dark realm of Midway Wicked Woods. His dark humor and theatrical skills created an engaging prelude to the adventure that lies ahead. Once we were inside the haunt most of the engagement with the actors comes in the form of jump scares and screams, they bring a unique and immersive dimension to this haunted attraction. Some of them will peer at you from around a corner and then disappear into the darkness not to be seen again as your group passes through.
A particularly memorable and interactive character in the cast is Dum Dum The Clown. Armed with a chainsaw and impressive agility, Dum Dum adds an extra layer of terror to the experience. He fearlessly jumps onto a moving hay ride pulled by a tractor, sending waves of fear through everyone on board. This unique and expert use of his tools adds an element of shock and surprise that leaves visitors trembling in anticipation.
Dum Dum's and Dr. D Ranged's performances highlight the creativity that we love to experience when visiting any haunt. They'll get close to you and hit you with creative banter that will leave you laughing nervously. Be sure to laugh, at least a little because if they aren't happy, no one is happy.
---
Costuming Score: 7.45
Costuming Scores – By Question

Costuming Scores – By Attraction

Costuming Review:
The costuming at Midway Wicked Woods displayed a mix of pull-over masks and greasepaint, creating a diverse array of characters. Many actors donned pull-over masks, which were skillfully enhanced with airbrushing around the eyes and neck, as well as on the masks themselves. This attention to detail eliminated any shine, glare from the masks and covered human skin, contributing to the overall realism of the characters.
One particularly striking costume was found on Dum Dum the clown, whose appearance was exceptionally lifelike. The level of detail and authenticity in his makeup allowed him to fully embody the sinister and disturbing aura of his character.
In addition to the masks, some actors had latex scars on their faces, giving the impression of gruesome wounds that appeared as if they had been viciously attacked. This added a layer of dread to the overall ambiance, making it seem as though the characters had endured horrifying ordeals. The various sets that you encounter on your journey were matched with appropriate costumes and characters. The combination of these elements, from airbrushed masks to sometimes gruesome makeup effects, added to the experience that Midway Wicked Woods has to offer.
---
Customer Service Score: 10
Customer Service Scores – By Question

Customer Service Scores – By Attraction

Customer Service Review:
At Midway Wicked Woods, the attention to detail and visitor satisfaction goes beyond just the haunting experience. Parking is both convenient and affordable, with a reasonable $5 fee, ensuring that the evening begins on a hassle-free note. Safety and security are paramount, as every guest is carefully wanded before entering, and there are police officers on hand to ensure that all the ghouls and goblins mind their manners, adding an extra layer of comfort to the experience. Well-lit signs guide you to the attraction, making it easy to find even in the dark of night.
What sets them apart is their commitment to transparency. The information provided on their website is concise and clear, leaving no room for confusion about what to expect when you arrive. It's this attention to detail that contributes to the overall smooth experience.
Moreover, the staff's friendliness and helpfulness shine through at every point of contact. From the parking attendants to the ticket booth, merchandise booth, and concession operators, everyone is dedicated to ensuring that your visit is not only filled with thrills but also with exceptional customer service. This commitment to customer satisfaction and safety ensures that Midway Wicked Woods is not only a spooky adventure but also a well-organized and enjoyable night out for all who attend.
---
Immersion Score: 7.5
Immersion Scores – By Question

Immersion Scores – By Attraction

Immersion Review:
This haunt delivers an immersive haunted trail experience, offering visitors a wide range of frightening encounters. The surprises begin with a clown car almost hitting a tractor, and a surprise visit while the tractor is in motion adding an element of danger and excitement from the get go. After you exit the tractor just a few steps away you enter what appears to be a secret entrance to a castle that looks like an old mine shaft once you're inside.
From there you wait to enter the asylum while being entertained by Dr. D. Ranged and a few random creeps. Once you begin the asylum tour the sense of dread is evident, as an insane monster, resembling a mannequin, unexpectedly jumps off a wall, setting the tone for the journey ahead. Glow paint adorns the walls, creating an otherworldly atmosphere that engulfs you as you navigate through claustrophobia-inducing tunnels. A mausoleum features numerous coffins jutting out of the walls, and the trail is teeming with elements like hanging heads, bodies, and various fabric pieces, all enhancing a sense of fear. Dirty kitchens and bathrooms add a sense of grim reality to the haunt, while multiple chainsaws wielded by various characters create a thrilling experience.
The trail features numerous moments of panic, with lots of screaming and hair raising questions like "What are you doing in here?" The tight walls and tunnels intensify the sense of confinement, and young actors, learning the ropes of providing scares, eagerly contribute to the overall experience. A 3D clown area with menacing clown faces on the walls adds an extra layer of fun. Although, we get lots of enjoyment partying and cutting up with the clowns in these areas, there were none to be found until we encountered one after exiting who was in no mood for laughing while shaking a chainsaw.
As you venture further, a graveyard awaits with big animatronic creatures along with a shaking casket and realistic tombstones. Coffins rise from the ground, reminiscent of scenes from the movie Poltergeist, and the presence of realistic zombies wandering around adds to the nightmarish atmosphere. One person even appears to be attempting an escape from a coffin, heightening the suspense. A demented bus filled with creepy kids, uneven and cushy floors, and a disorienting tunnel all combine to create a haunting journey through Midway Wicked Woods.
---
Special FX Score: 8.4
Special FX Scores – By Question

Special FX Scores – By Attraction

Special FX Review:
Midway Wicked Woods utilizes special effects to create an entertaining haunted trail experience. In a departure from the typical creepy soundtracks, the trail relies on loud horns blaring, doors slamming, and ear-piercing screams to jolt visitors. The abundance of man-made sound effects, including intense banging, adds to the disorienting atmosphere.
One of the standout special effects is an animatronic zombie that surprises you as you watch it's electrocution, providing an unexpected and startling experience. The trail employs a plethora of visual effects, including strobe lights, lasers, fog machines, and eerie green swamp lights, creating a spooky visual landscape that enhances the fear factor.
A particularly heart-pounding moment is an air blast that is so powerful it can almost knock you off your feet, leaving a lasting impression of terror. These special effects, designed to trigger the primal instincts of fear and anxiety, contribute significantly to the overall intensity of the experience. At Midway Wicked Woods, the animatronics and overall atmosphere deliver a lot of the scares that are well timed which is not an easy feat to execute.
---
Scare Factor Score: 7.73
Scare Factor Scores – By Question

Scare Factor Scores – By Attraction

Scare Factor Review:
Midway Wicked Woods is a haunt that delivers some adrenaline-pumping scares, ensuring that visitors experience what they came for. Jump scares are artfully executed, often catching guests off guard, with animatronics hidden skillfully until they make their startling move. This element of surprise adds a layer of excitement and unpredictability to the experience.
The haunt even pays homage to horror icons such as Jason Voorhees and Freddy Krueger, creating encounters that can make the hair on your neck stand up. Hearing children singing about Freddy while coming face to face with these icons adds to the eerie atmosphere.
The grand finale is something that must be experienced that is sure to set off a range of emotions in different people. Some calmly navigate through, while others feel a sense of anxiety, panic, and irritation, underscoring the diversity of reactions to fear. It's in this area that you confront some fears that you didn't know you had, testing your mettle as you navigate the unknown. And just when you think you've faced your fears, the haunt sends you through a disorienting vortex tunnel for one last hurrah before you can escape.
In the end, the scare factor at Midway Wicked Woods is designed to provoke a wide range of reactions, from heart-pounding thrills to confronting fears head-on. It's an experience that caters to all ages of thrill-seekers, making it a memorable haunt for those looking for their first adventure as well as veterans of haunts seeking out what everyone has to offer during the month of October.
---
Entertainment & Value Score: 7.5
E&V Scores – By Question

E&V Scores – By Attraction

E&V Review:
Midway Wicked Woods provides a mix of entertainment and value for those seeking a haunted trail experience. The scares offered here are a highlight, as you navigate through a one-mile-long trail that promises approximately 40 minutes of adventure. The set designs are impeccable, with particular standouts being the eerie graveyard and the captivating 3D clown area. These meticulously crafted scenes add depth to the haunting experience, attempting to immerse visitors in a world of terror.
What enhances the entertainment factor is the unique tractor ride to the main haunt area. It's a wild good time, and the anticipation rises as you see the glowing clown car closing in on your group, with Dum Dum the clown unleashing his maniacal presence. This thrilling prelude sets the tone for the entire journey, ensuring that visitors are engaged and entertained from the very start.
In terms of value, the one-mile length of the trail and the duration of the experience, roughly 40 minutes, offer a substantial adventure for the price. It's a haunt that delivers both in terms of the length of the experience and the scares, making it a worthwhile and value-packed choice for those in search of an unforgettable and entertaining Halloween adventure. Whether you're a seasoned haunt-goer or new to the scene, this haunt promises an entertaining and value-driven experience for all thrill-seekers.
---
View Full Score Sheet
---
Pics We Took From Our Visit:
---
---
Have you visited this attraction?
Join ourspookyadventures!
We visit Halloween haunted attractions year-round! Follow us for haunted house walkthrough videos, behind the scenes footage, and more!