Mill of Madness – Full Review
Mill of Madness is a Haunted Attraction located in Phoenix, AZ.
3749 E Atlanta Ave, Phoenix, AZ 85040View All Details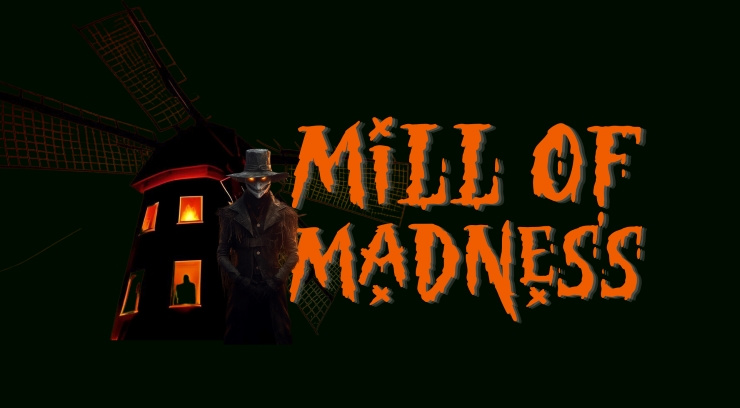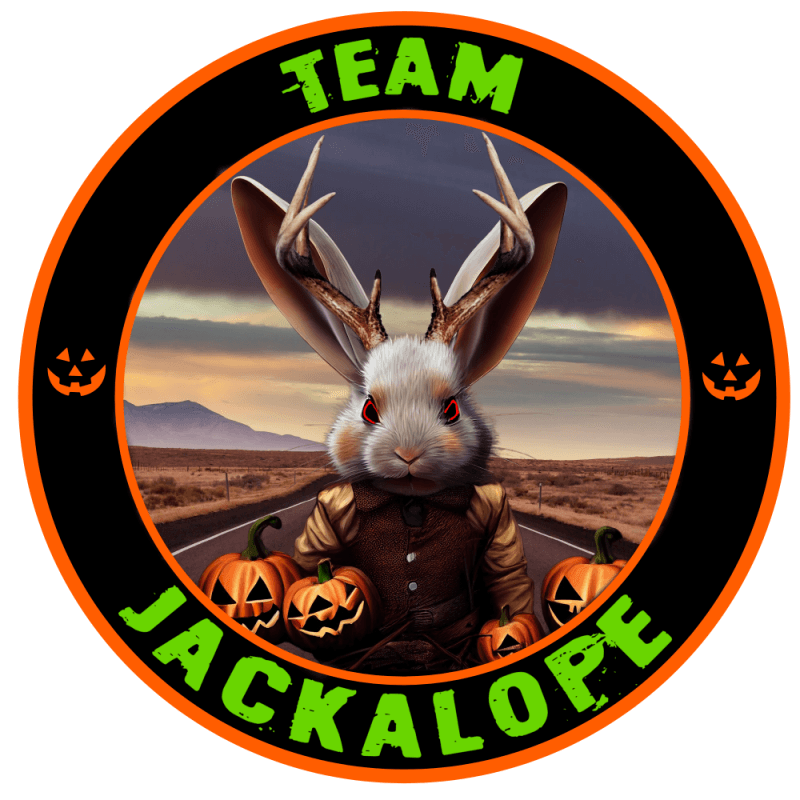 This attraction was reviewed on October 31, 2023 by Team Jackalope.
---
About Our Reviews and Rating System
---
Final Score: 8
Final Scores – By Category

Final Scores – By Attraction

Summary:
The Mill of Madness was created this year by a group that has never run haunted houses before. Their bread and butter has been in the production and distribution of movies, including one of my favorite Halloween treats, B horror movies. This approach to theatricality comes through in how every stage of this haunt is set up. It's much more like being surrounded by a theatre production.
You don't so much wander through the haunt on your own as much as you're guided or chased between self-contained but connected vignettes that are part of a larger story. You're stopped in each one by a cast member and then shunted to the next one. This approach felt fairly novel to me; it's not one that I've encountered done quite like this before. Their approach paid off in one of the most solid first-year productions I've ever seen. If they're this good opening year, I can't wait to see what they develop into as they get some experience under their belt.
---
Cast Score: 8
Cast Scores – By Question

Cast Scores – By Attraction

Cast Review:
Mill of Madness's cast is fully paid, and it shows with a dedication to what they're doing. The more guided nature of the haunt allows them to utilize fewer cast members, only 32 when fully staffed, but maintain the feeling of constant threat. This largely works out for them, though there were a few places where an extra ghoul or two, or an ambush while we're distracted by the scene in front of us, could have been a positive. Everyone seemed extremely motivated and energized in what they were doing and interacted exceptionally with everyone. It almost felt like good improv theatre at points, from an unhinged girl playing games with us for our lives to a scientist deciding on whose brain to steal based on how much he liked our hair.
Characters ran the gamut, from fairly traditional zombies to insane movie theatre employees to a sorceress. Nothing felt out of place, and I was never able to guess what the next scene was going to be. Casting makes or breaks a haunt, and while the owner disclosed to me that they were a bit short on staffing for Halloween night, the cast made the experience magical.
---
Costuming Score: 7.7
Costuming Scores – By Question

Costuming Scores – By Attraction

Costuming Review:
Costuming in the Mill was overall very solid. Every scene had unique, detailed, and distinct costumes, with full makeup and prosthetics where needed. I knew exactly what I was looking at with every cast member; nothing felt generically spooky, and everything was extremely specific in what it was going for. I loved that; it helped the scenes feel more fleshed out and grounded.
Minor changes would take costuming (and help take the haunt) from very good to truly great. Soldiers at the very start of the haunt had fantastic accessories, but they appeared to be wearing more street clothing than uniforms. A trip to an army surplus store for some military fatigues would go a long way to making this initial scene really pop. Additionally, masks weren't extensively utilized, but one great mask was somewhat spoiled by the bare skin I could see through the eye holes. Taking some makeup beforehand and darkening the skin before putting on the mask would make the character feel more complete. None of these issues are major or detracted from the overall impact; they're just things that I noted for improvement.
---
Customer Service Score: 8.75
Customer Service Scores – By Question

Customer Service Scores – By Attraction

Customer Service Review:
Customer Service was great. Their website is detailed and professional, and it was very easy to find whatever information I was looking for. I found the place using GPS with no issues at all, and street parking was more than enough for the volume of people they had on hand. If they start getting busier, this might be an issue, but it wasn't the night I visited. Everyone was helpful and friendly; I felt extremely welcome where I was even before I introduced myself as a reviewer.
The one thing I'd caution them on is a slight safety hazard. A smoke-filled bubble machine stood at the start of a hallway, spewing soapy orbs in a nonstop stream. These bubbles were great and added to the overall effect of the room, but they left soapy residue on the floor. The floor was smartly padded in a way that increased traction, but there were a few gaps in the pads with bare tile underneath. I slipped on the soap coming into the hallway. It was a tiny thing for me, but for someone less steady on their feet, it could have been a problem.
---
Immersion Score: 7.8
Immersion Scores – By Question

Immersion Scores – By Attraction

Immersion Review:
One of the strongest parts of this haunt was the storyline. It held a clear beginning, an escalation, a climax, and an end, and we were kept in the middle of the story throughout. This increased immersion in what was going on, and I was invested in what was happening throughout every moment of the haunt. I loved the epilogue, where we were examined by medical personnel to make sure that we were all okay to leave before we were allowed to exit the attraction; it was a great touch. Everything came together to transport the group I was walking with into the scene, and it bordered just on the right side of silly.
The only things stopping immersion from being truly all-encompassing are the pre- and post-haunt areas. They play videos of some of the horror movies they've distributed on a screen, but otherwise, the pre-haunt area is just a queue on some concrete. Some more interaction with queue actors, food stands, and something Halloween-y over and above waiting to enter the attraction would go a long way to setting the mood before we ever walk into the haunt.
---
Special FX Score: 7.8
Special FX Scores – By Question

Special FX Scores – By Attraction

Special FX Review:
Special effects and set design are a clear strength of this haunt's designers. Every scene was lovingly crafted, with some huge animatronics applied in some of the best ways I've seen in a haunt in a very long time. Environmental effects were sparse but well executed, such as a misty section of floor giving the illusion of swampy ground. The only thing that let the special effects down a bit was sound design. I loved the sound effects and music, but a story-driven haunt like this makes clarity extremely important. There were several times when I couldn't understand what a cast member was saying to advance the story; their voice just got lost in the background noise and effects. This all happened when I stood in the front, closest to the cast member. A bit more care needs to be taken in the design to make the cast members louder or more appropriately balanced with the background sounds.
---
Scare Factor Score: 7.45
Scare Factor Scores – By Question

Scare Factor Scores – By Attraction

Scare Factor Review:
Mill of Madness was not especially scary in the grand scheme of things. I saw several children go through the haunt that had a great time. The story was always just silly enough that the danger never quite felt real, and being put in a group of ten kept me from feeling isolated. That's not to say there were no scares; cast members did a great job targeting different parts of the group. There were several moments when I thought I was "safe," only for a cast member to reappear from a different direction and startle me. Both a large zombie at the start and the crazy young girl who played games managed to make me jump. But there's no real sense of dread or tension within; it feels more like being on a theme park ride than being threatened for your life. This isn't a bad thing; it was a lot of fun. Just know going in that there are scarier places you could be if that's what you're looking for.
---
Entertainment & Value Score: 8.75
E&V Scores – By Question

E&V Scores – By Attraction

E&V Review:
A general admission ticket for the Mill costs $25, with the entire experience taking a few seconds under 25 minutes, for an extremely reasonable MPD score of 1.0. This attraction would be worth it even if the quality were considerably lower. For everything that I got to experience, this price is an absolute bargain. I was delighted and entertained throughout and extremely happy with my decision to spend Halloween night at the Mill. Be sure to go next year; I absolutely will!
---
View Full Score Sheet
---
Pics We Took From Our Visit:
---
---
Have you visited this attraction?
Join ourspookyadventures!
We visit Halloween haunted attractions year-round! Follow us for haunted house walkthrough videos, behind the scenes footage, and more!