Millers Nightmare Haunted Farm – Full Review
Millers Nightmare Haunted Farm is a Haunted Attraction located in Lewisburg, WV.
260 Cabin View Lane, Lewisburg, WV 24901View All Details

Features:

Free Parking, Restrooms/Porta Potties On-Site, Food/Concessions, Gift Shop/Souvenirs, Optional Games/Midway, "Old-School" (Low Tech), You will NOT be touched, Movie Characters, Original Characters, Uncovered Outdoor Waiting Line, Indoor/Outdoor Attraction, Family Friendly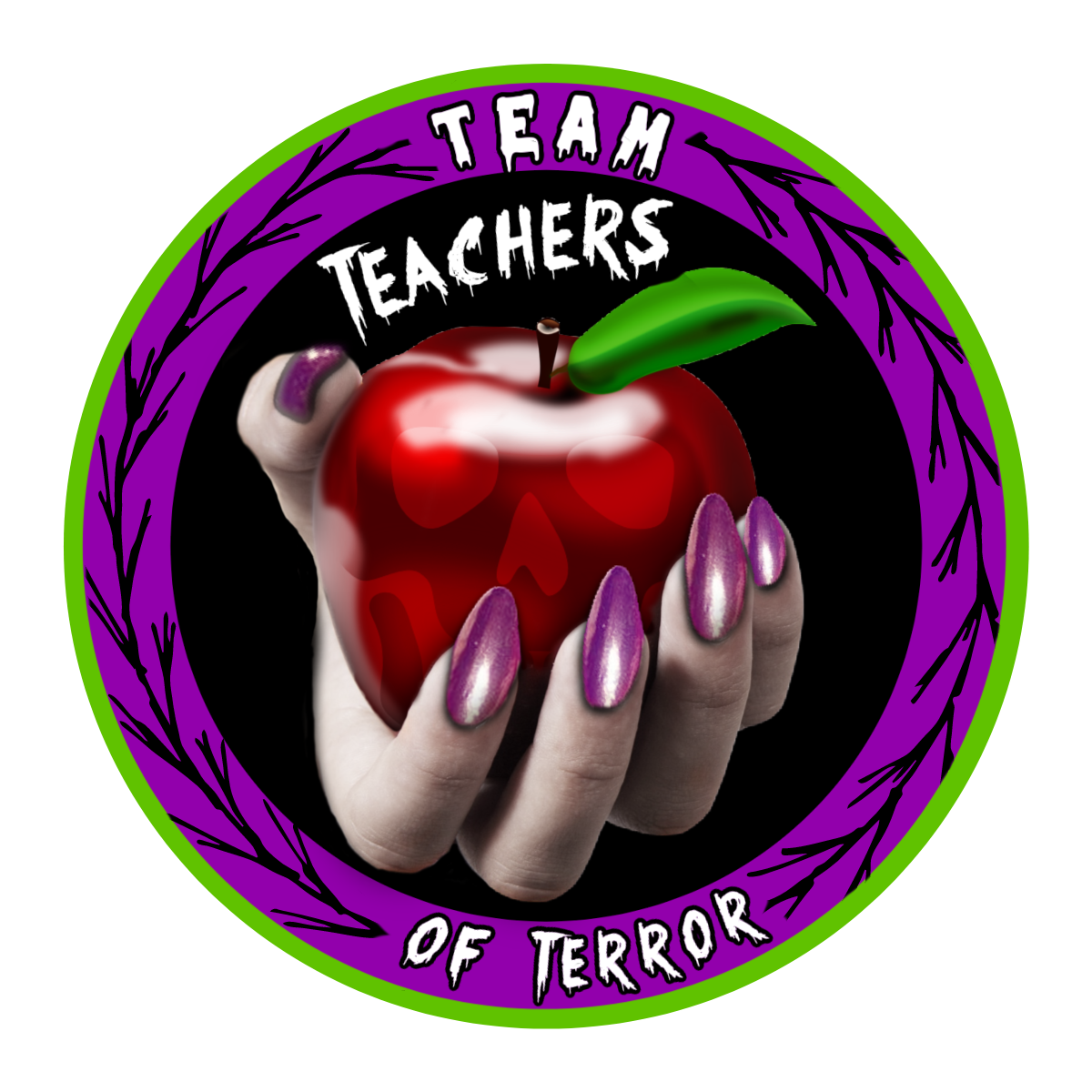 This attraction was reviewed on October 23, 2021 by Team Teachers of Terror.
How Do We Get These Scores?

Final Score:

7.25
How Did We Get This Score?

Summary:
Hidden among the narrow winding roads and mountainous terrain of West Virginia, is Miller's Nightmare Haunted Farm. This family-style attraction takes participants through 4 areas of suspense and pop scares; Miller's Manor, The Blood Shed & The Basement, Infected Crop, and Demented Forest.
While waiting for your turn to go through, try your luck shooting corn cobs, playing Headshot (like shooting a basketball in a basket, but with a head instead), escape room on a bus, or eating some snacks from the concession stand, for an additional cost. Parking is free and is located on the cleared farmland. Wagon transport is available from the parking area to the ticket booth.
Internet service is spotty here, so make sure anything digital (online tickets and Google Maps) is downloaded offline. If you have general admission tickets, listen for your number on your ticket to be called and make your way to the entrance to the attractions just beyond the concession stand. If you have fast pass tickets, listen for the all-call for the fast pass, then make your way to the same entrance general pass holders use.
While the gates open at 6:30, the main attractions will not begin until dark, due to many parts being outside attractions and needing complete darkness.
General admission costs $18 plus tax and fast passes are $30 plus tax. Tickets are available online or at the ticket booth.
---
Cast: 7.38
How Did We Get This Score?

We experienced what seemed to be plenty of actors. Inside the manor, there were a few places where a hidden actor could have been waiting for us around the bend. The cornfield had several actors pop out seemingly out of nowhere, and at times, we would come across two or three interacting with us and with each other. The trail included someone at each stop along the way, some hidden for a jump scare, and others just waiting for you with eyes of sinister intent. The shed/basement experience was similar to the manor, with a maze feature and actors planted in places along the way.
We met a few ghostly screamers and unhinged clowns behind dropdowns along with the different maze areas. At the entrance of each attraction, we were welcomed by a themed character who messed with us while controlling the flow of traffic during our short wait. There were some mysterious characters who were dressed in hooded robes and silent, as one would expect, as well as giggly clowns and creepy girls. The creepy girl from 'The Ring' crawling out of a body left a lasting impression on us. She looked and moved like the real thing! Another stand-out moment for us was the burly mountain man meeting us in the cornfield. As he approached us, all we could see was this silhouette saunter right up to us, taking us aback for just a moment. As he made his way past us, he offered us a word of warning about the windingo. As luck would have it, we did encounter a dog-like creature with horns and a snarl for us.
We saw several clowns, all with a variety of clown makeup applications and masks. We met different chainsaw slingers, cultists, witches, and apparent asylum patients.
---
Costuming: 7.4
How Did We Get This Score?

The actor at the entrance of the manor was fully dressed with a well-moving mask. He appeared to be a little bit clown, with just a hint of vampire. His costuming was on a brightly colored pallet, complete with a jacket. The first actor in the basement area was also detailed well with a gray pallet painted face, white-out eyes, dark vest, bowler hat, and so on. Other costumes varied in detail.
There were some very dark places that made it very difficult to fully see the detail of the costuming. We did spot some ghostly ladies in the old-time white sleeping gowns. There were a lot of different clowns with different face paint or masks. Some were wearing the more traditional clown jumpsuit, but others wore things like oversized jackets, top hats, or bowler hats. At the main gate, there was a character with a really nice skeleton face paint and a hat and jacket to finish the look. In one of the neon rooms, we met a green masked character wearing a distressed short-sleeved work shirt and jeans.
---
Customer Service: 8.2
How Did We Get This Score?

We used GPS to guide us to the attraction. This worked well, however, we couldn't get a signal to use it to leave. Our signal was out until we made our way to the highway.
The signage right at the parking area was lit with a few candles, and the sign was large in size. The dark coloring of the sign was a little difficult to read under the darkness of night.
Once inside the attraction, we came across lots of lines but weren't always sure what the line was for. We reviewed this haunt the weekend before Halloween, so we were among record-setting crowds.
The gates open at 6:30 to get tickets, play, and eat in the midway section. They do a character parade, then begin calling tickets after dark (in order to have darkness in the cornfield and trail.) They have an enormous concession area with plenty of varieties of food. Along with that, they have some covered picnic areas. All of the games have an additional price.
The website offers useful information. Tickets can be bought online and the times and dates are available. We would suggest adding information about the system used to call out times to line up to enter the main attraction. Posted signs on the property could also help with this. When we showed up, we were curious and unsure as to where we needed to go.
While we didn't come across any serious safety concerns, we did find a couple of rough patches on the walls as we were feeling our way around in the dark mazes. Be sure to step carefully so as not to trip on anything on the walking path.
We were there on a very busy night, but we didn't see much staff inside the gate. There was a booth near the center of the midway with an announcer available to answer any questions we had. All staff that we interacted with behaved professionally and were helpful. We did get help parking with several people using wands to direct the parking.
---
Atmosphere: 7.8
How Did We Get This Score?

Approaching the parking, we saw a sign with the name of the haunt and lit with candles to give an eerie feeling while also announcing we were at the right place. In the distance, we could see the string lights, and pole lights, along with the tent and lit ticket booth and concession stand. After parking in the field, a wagon is driven around to bring you directly to the ticket booth. Just for fun, a dangling hanging person is swinging from the front tines of the front loader pulling the wagon.
The overall feel of the midway area was jovial and fun, family-friendly. A full concession stand and plenty of games (for an additional fee) were available. The haunt itself was hidden behind a tall privacy fence until time to enter. At 7pm, the characters walk through parade-style to build up anticipation.
---
Special Effects:

6.2
How Did We Get This Score?

We heard the sounds of Tiptoe through the Tulips as the main artificial sound, on repeat.
If there were other sounds being played in the way of entertainment, we did not catch it. The manor was filled with sounds of screaming. Due to the loudness of this screaming, it appears to be a recording playing on a loop. The outside attractions were mostly quiet, with the breaks in the silence happening from an actor's dialogue or enacting a prop. As we made our way back toward the buildings while in the corn maze, we were able to hear Tiptoe through the Tulips on repeat again.
We came across a few large-scale animatronics along the way, depicting possession and torture. The stand-out prop for us would be 'The Ring' set discussed earlier. While in the second building, we went down a slick slide at warp speed to get down to the basement. Fortunately for us, handles were provided at the top to help us get in position, and we slid into some thick padding to soften our landing.
While approaching the manor, we were very pleased to see this distressed and aged facade. Having this building seemingly sprout up in the middle of an unnaturally tall and robust cornfield is a little unsettling. Upon entering the manor, we discovered that we were going through a maze more so than a traditional haunted house with dedicated rooms. Along the path, we noted darkened and distressed walls that quickly became solid painted black walls, with different paintings hanging on them. We did see evidence of an area with a couch, and another with kitchen equipment (refrigerator and pots and pans) that shook and rattled as we walked through. We entered another area with a baby bed in the corner and baby doll body parts as the mobile. There was also a bed with what appeared to be an adult-sized body wrapped up and bloodied. The hysterical madman in the area with us provided no details on what he did, but we are sure he did it. We contended with a compression tunnel (from the waist down), all the while getting the side-eye from a shady clown. While moving along the manor, we noticed the white walls of the frame of the building left untreated. We met a chainsaw at a couple of different places. We picked up on a nasty smell or two as well.
---
Theme:

8
How Did We Get This Score?

While the property has separate attractions that all flow together; the manor, basement, cornfield, and wooded trail could loosely tell a general story about a haunted homestead and the madness that ensues. There were several clowns and ghosts moving about in all 4 parts of the attractions and we were faced with a few different forms of mayhem.
---
Scare Factor:

6.98
How Did We Get This Score?

We encountered several drop-down doors and actor pop scares. We were victims of ear-splitting screams at least 3 times. We walked up on moving and gory animatronics as well as some gross actor-driven scenes showing murder, mutilation, torture, blood, detached body parts, organs, evidence of cults, and witchcraft.
The people at the front of the line weren't always targeted but did get just a little more attention than the rest of the group. We were followed by characters as well as having actors waiting on us, or jumping out from the side. We did witness a couple of instances of character-on-character violence. The finale included a 'heartfelt' congratulations pep talk, only to distract us from a quick little chase from a chainsaw slinger.
---
Entertainment & Value:

7.05
How Did We Get This Score?

Because we completed all 4 attractions in a total of 31 minutes, at a general admission price of $18, we calculated a minute of entertainment per dollar as 1.72. Comparatively, this is an appropriate price. The varieties of attractions used a bit of space and were effective at preventing groups from colliding with each other.
---
How Did We Get These Scores

Promo Images:
Click to Enlarge
---
Guest ReviewsGuest Average: 9.42 out of 10
Bob – 10/10 – October 15, 2021The absolute best haunted attraction i have ever been to! The wait was a little long but that tells …show more you it will be good.
Robert – 9.5/10 – October 15, 2022The absolute best haunt i have ever been to! Food was awesome. Atmosphere was awesome. Wait was a …show more little long.
Cissie Bennett – 8.75/10 – October 21, 2022Husband and I go to a couple haunted trails every year. Absolutely love the adrenaline as the …show more terrifying creatures stalk the patrons as they make their way through this awesome, haunted corn maze. Dark ghouls, goblins, and zombies are always popping out of nowhere! We love feeling scared as we are chased by a crazed farmer with a chainsaw, says everyone! NOT!! JK