Millers Thrillers Haunted Woods – Full Review
Millers Thrillers Haunted Woods is a Haunted Attraction located in Columbia, TN.
1431 Carters Creek Pike, Columbia, TN 38401View All Details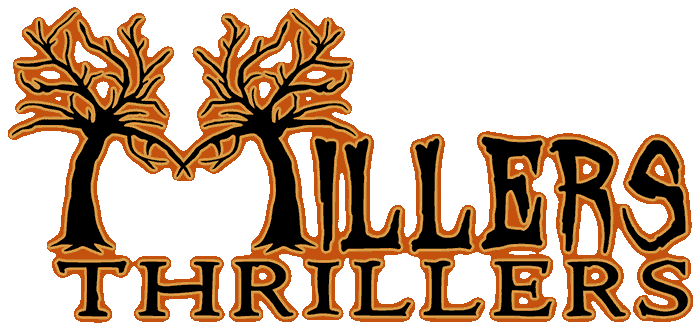 Features:

Free Parking, Restrooms/Porta Potties On-Site, Food/Concessions, Gift Shop/Souvenirs, Optional Games/Midway, You will NOT be touched, Original Characters, Uncovered Outdoor Waiting Line, All-Outdoor Attraction, Family Friendly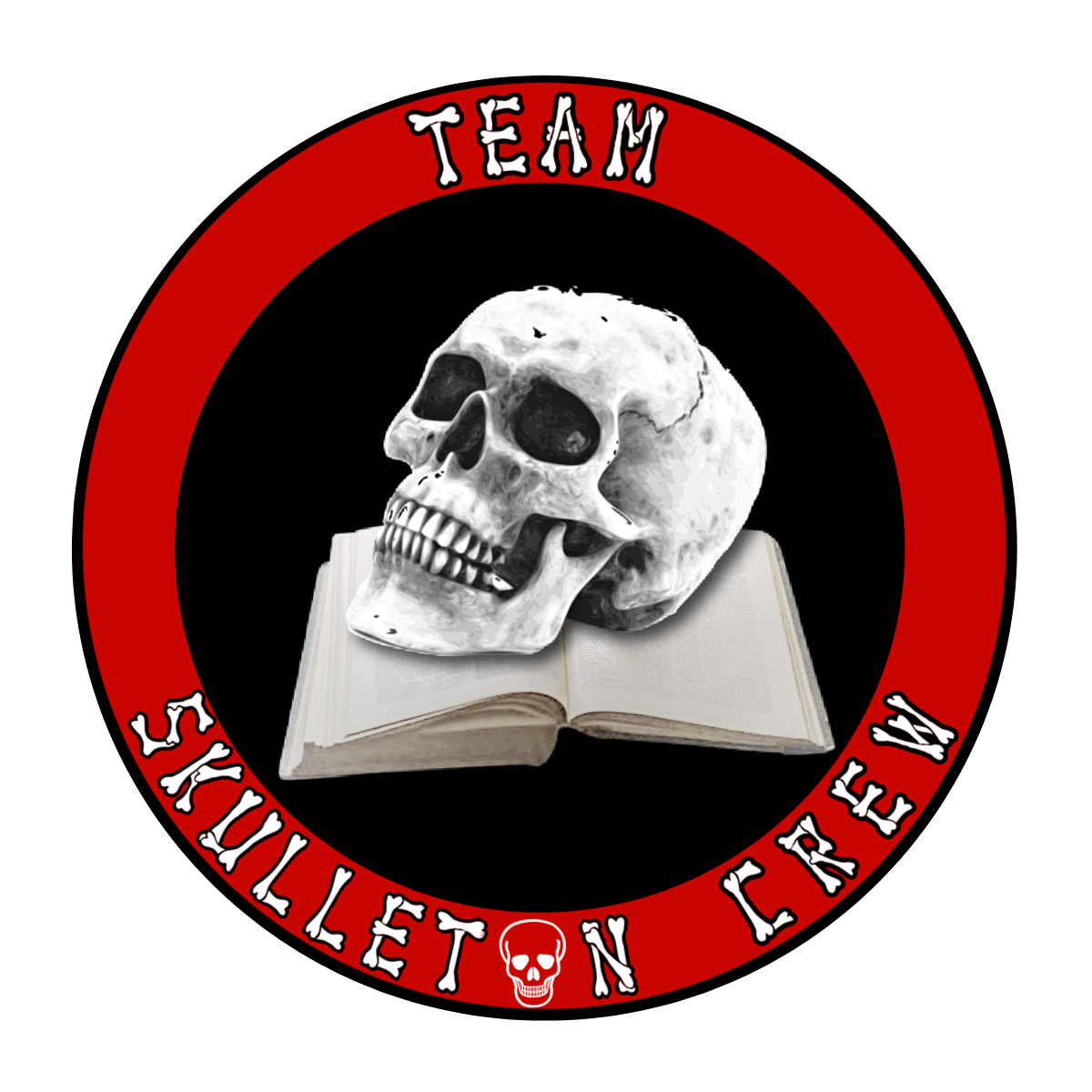 This attraction was reviewed on October 1, 2022 by Team Skulleton Crew.
---
About Our Reviews and Rating System
---
Final Score: 8.63
Final Scores – By Category

Final Scores – By Attraction

Summary:
Miller's Thrillers is a family-friendly PG haunt located on the outskirts of Columbia, Tennessee. This season, Miller's Thrillers offers two main attractions: Hillbilly Hollar and Zombie Hayride Reloaded, as well as entertainment in their midway on two stages all night long. We were blown away by the opening of one of the shows (we won't spoil it here for your visit!).
The main haunt is Hillbilly Hollar, which is a 40-minute walk-through haunt in the woods. It definitely offers something for everyone!
During our visit, we were able to experience Hillbilly Hollar and the Entertainment Zone, so those are where we will focus our attention for this review. We simply didn't have the time (or energy) to try out the Zombie Hayride due to travel time and late hours… but from the outside view it looked well-organized.
Miller's Thrillers recommends Hillbilly Hollar for ages 10 and up depending upon how adapted or sensitive your 10-year-old might be to startles and scares. It certainly isn't a cartoony or soft kind of experience, the haunt just doesn't show scenes that depict blood or gore, making it a bit more appropriate for a younger crowd. You will still have plenty of opportunities for startles and scares. One of the last requests as you depart from the queue line is that YOU try to refrain from swearing in reaction to scares to help maintain the PG environment.
---
Cast Score: 8.42
Cast Scores – By Question

Cast Scores – By Attraction

Cast Review:
There's a huge array of characters roaming the woods at Miller's Thrillers… miners, pirates, clowns, and even cowboy zombies. Every cast member was great at getting their scares. Even though the cast seemed very young, they didn't fall into the patterns we often see with teen actors. In fact, this was the first time a character said "get out of here" and it made sense! A hillbilly girl popped out to ask why we were on her land, and that we better 'get outta here' before she blasts us off!
In each scene, the actors inhabited their space well and got their scares. Many of them had multiple scare points and used them very effectively to get different members in our group. We aren't sure how many cast members they had but they populated every scene and the several short walks in between scenes!
---
Costuming Score: 8.49
Costuming Scores – By Question

Costuming Scores – By Attraction

Costuming Review:
With the number of characters at Miller's Thrillers, we were also surprised to see the attention to detail in almost all of the costumes and make-up! And again, there's a large variety of characters, so no chance for cookie cutter costuming. Maybe some of the hillbillies, miners, and junkyard workers looked similar, but they all fit their scenes perfectly.
We only saw a few masks which is great as ill-fitting masks tend to break the sense of immersion. Masks can certainly be appropriate at times. There were a couple guys wearing pig masks, but it was as if hillbilly human boys put the skin of pigs over their faces… so not a mask to create a character… a character with a mask!
---
Customer Service Score: 9.45
Customer Service Scores – By Question

Customer Service Scores – By Attraction

Customer Service Review:
Miller's Thrillers' website does a great job of providing what to expect with each of its attractions. Ticket pricing is clearly explained on the webpage. As online tickets are purchased, customers are given a variety of options, including combo tickets, 'Slash' passes, and even additional ammo for shooting zombies. Considering the length of the queue line on the night of our visit, you might want to consider a Slash Pass ticket!
Although the location is very remote, your GPS will get you to the correct spot to turn into the farm. There is a single yellow unlighted 'Miller's Thrillers' sign with a small arrow on the opposite side of the street from the entry. We missed this sign and the turn on the very dark road, so slow down for your last ¼ mile and trust your GPS.
Once you turn into the farm and up a small hill, you'll drive through a big barn and out into a field to park. Attendants with lights will help guide you to a parking spot. If you go on a dark night, it is REALLY dark in that field and you have a bit of a walk to the entrance, so have your phone flashlight ready! Did we mention wearing good walking shoes yet!?
The haunted hollow is a very lengthy (40-minute) trek through the woods, over various wooden bridges, up and down stairs, hills, and gravel… so consider your shoes carefully. Sneakers are fine, but if reading that description makes your feet hurt you might consider hiking shoes! Most of your pathway is well-illuminated but there are a few small level changes that might catch you by surprise, so stay alert.
---
Immersion Score: 8.49
Immersion Scores – By Question

Immersion Scores – By Attraction

Immersion Review:
The front portion of the queue line is led into a mining shack where you are given the rules and sent out in groups into the haunt. Monitors in the room show a looped video giving the backstory of this particular plot of land, its mining operations, the missing family members, and eerie occurrences in the mines 70 years ago.
The guy giving the spiel was very energetic and personable, but he was not in a costume or playing a character. He was just in street clothes. He could easily have been an investigator, a hillbilly, a miner, or a hillbilly miner and thus a part of the immersion experience!
Once in the woods, we encountered a few hillbillies warning us of what was down in the mines before we entered the mine shaft. The sets were very realistic and detailed, making use of some of the natural rock formations in the area. We followed the mine shaft down into the darkness. Back into the woods, we came upon several of the remaining structures from 70 years ago: a cemetery, a morgue, a greenhouse, a bait shop, an auto junkyard, and an electrical plant. Each scene was propped out to the max, giving you the impression that you were in each type of facility. Each had unique characters and scares and some inventive lighting effects. An animal slaughterhouse, a barn with live chickens, a zombie cowboy old west town, and lots of clowns round out the experience of what this isolated community had become in 70 years. In the midst of these scenes was a huge pirate ship with a pirate character! Perhaps some remaining toxic chemical exposure from the mines got to us, having our minds conjure this ghostly ship! (If only the introduction video had warned us of that!)
We feel that you get more than immersion at Miller's Thrillers; you get spectacle! Every genre of haunt is presented. There is no gore to speak of, but big, over-the-top scary and cool scenes and characters!
---
Special FX Score: 8.78
Special FX Scores – By Question

Special FX Scores – By Attraction

Special FX Review:
Part of the special effects of Miller's Thrillers is the landscape itself! Throughout the haunted hike, there are huge boulders and natural water features! They've built all kinds of bridges and walkways over this dramatic terrain, which give you some terrific views! Stay alert because some of those bridges are not as sturdy as they may look at first glance, but you do have handrails!
The lighting and sounds are done very effectively at Miller's Thrillers. Lighting is used to showcase the natural wonders along the walk, like the huge ropy vines that hang over the pathways! Lighting was used sparingly enough to illuminate the sets but not enough to cause you to lose your sense of being in the dark woods at night. The sound was optimized throughout the haunt. Haunting music underscored many areas and was appropriately suited to the respective scenes. Sound effects were piped in to enhance the realism of each set. As an example, the auto shop was a fairly noisy spot. We can still hear those horns!
Miller's Thrillers employs a variety of special effects to create some great illusions for you using infinity mirrors, fog, and lasers at appropriate spots. Needless to say, there is quite a mixture of effects used during your 40-minute walk. We noticed only a few animatronics along the hike, which is impressive. This lets you know that the haunt is very actor-driven in its scares for the duration.
Look forward to a great "effect" about halfway through the trail. No spoilers, but whether you pick 1, 2, 3, or 4, you'll get a fun surprise!
---
Scare Factor Score: 8.09
Scare Factor Scores – By Question

Scare Factor Scores – By Attraction

Scare Factor Review:
Miller's Thrillers definitely thrills! There are lots of pop-outs and startle scares, but nothing that grosses you out or makes your skin crawl. Just good, fun scares. If you have a phobia of tight spaces, clowns, or heights, there is something here for you. And if the dark is one of your phobias, just remember how dark the parking area was on a moonless night. Since you're walking through after dark, you're given plenty of opportunities to wonder what might be deep in those woods.
Part of the thrill is the extra-long haunted hike with new scenes and characters around every corner (or around every boulder!). As you hike through the hollar, the anticipation of what could come next builds suspense. There are also a few opportunities for disorientation via sudden flashes of light and a classic vortex tunnel.
We went through with a family of four and enjoyed watching one teenage son continually jump and shriek when startled in the darkness, all the while saying he wasn't scared! We know your family will enjoy all the thrills and chills at Miller's Thrillers!
---
Entertainment & Value Score: 9.13
E&V Scores – By Question

E&V Scores – By Attraction

E&V Review:
The Haunted Woods general admission ticket price was $25. We spent a total of 40 minutes navigating the woods. This results in a value of 1.6 MPD (minutes per dollar), which is a fairly high ratio compared to other haunts. The standard ticket price includes access to the Entertainment Zone which offers acrobatics, stilt walkers, jugglers, a light show, and of course, roaming creepy characters. There are 5 different photo op areas. The Entertainment Zone with its 2 stages is adjacent to the queue line area and provides a nice distraction for those waiting in line.
If you opt to add in the Zombie Hayride, the combo ticket is $39.99. The Zombie Hayride is an approximately 30 minute experience, giving you an even higher MPD ratio of 1.75!
A variety of concessions are available around the Entertainment Zone, and with all the characters and performances happening, you could hang out here all night and be continually entertained!
---
View Full Score Sheet
---
Pics We Took From Our Visit:
---
---
Have you visited this attraction?
Join ourspookyadventures!
We visit Halloween haunted attractions year-round! Follow us for haunted house walkthrough videos, behind the scenes footage, and more!