Mountain Mayhem – Full Review
Mountain Mayhem is a Haunted Attraction located in Whitesburg, KY.
97 Tyler Lane, Whitesburg, KY 41858View All Details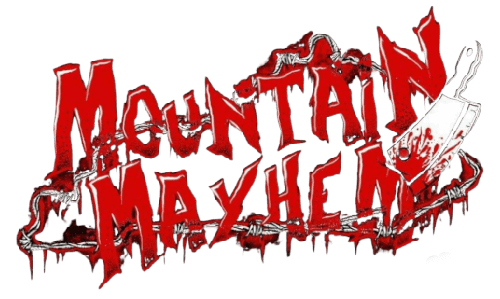 Features:

Free Parking, Restrooms/Porta Potties On-Site, Food/Concessions, Gift Shop/Souvenirs, Optional Games/Midway, "Old-School" (Low Tech), You may be touched, Uncovered Outdoor Waiting Line, Family Friendly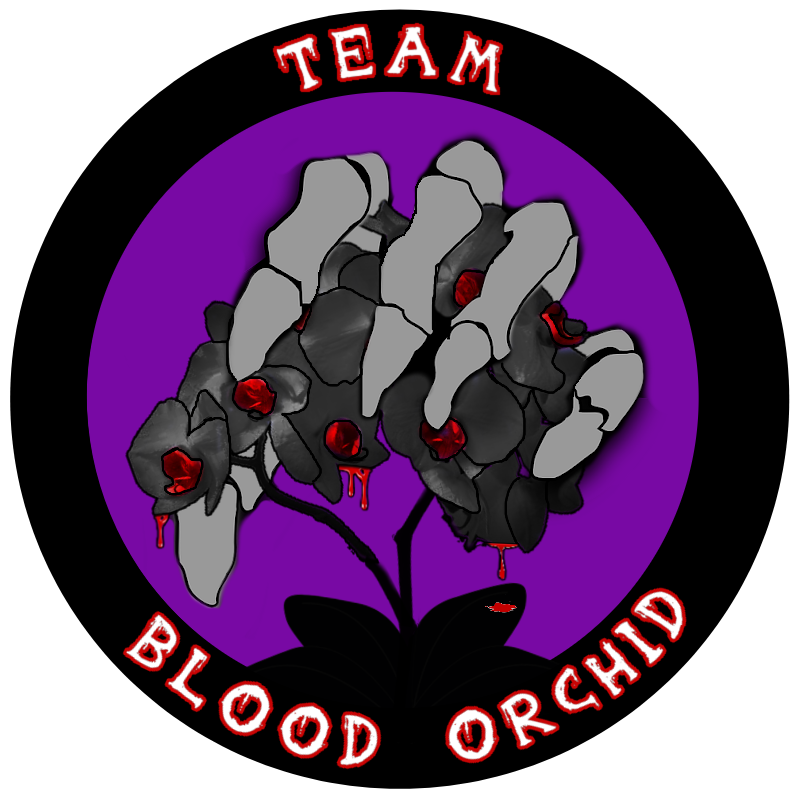 This attraction was reviewed on November 5, 2022 by Team Blood Orchid.
---
About Our Reviews and Rating System
---
Final Score: 7.99
Final Scores – By Category

Final Scores – By Attraction

Summary:
Mountain Mayhem is the only permanent haunted attraction within a two-hour radius of its area in Southeastern Kentucky. Located in a deep, dark holler down in the backwoods, this classic, old-school haunt is sure to reach down and touch your every fear.
In recent years, Mountain Mayhem has found its place among notable haunts in Southeastern Kentucky. In its few years of existence, it has been established as a favorite among locals and non-locals alike. Ticket prices are $12.00. The haunt itself is indoors, but the queue line is outside.
---
Cast Score: 8.46
Cast Scores – By Question

Cast Scores – By Attraction

Cast Review:
There were just enough actors to find scares at every corner. One of the actors somehow learned the name of several people in our group and began taunting us before we ever even stepped foot inside the haunt! He kept getting near the entrance, just out of sight, to tell one of our group that "he'd be waiting for her." He definitely was waiting for her, because it seemed like that actor was everywhere we went inside the haunt!
There was a good variety of different types of characters, and each actor interacted with us appropriately to fit his or her character. We encountered a pig butcher, who just stood there, simply looking at us for a while as he blocked our path.
Many of the actors did a great job verbally interacting with our group. For the actors that had speaking parts, there was a wide variety of conversation– not just generic phrases that are often overused at haunts.
---
Costuming Score: 7.99
Costuming Scores – By Question

Costuming Scores – By Attraction

Costuming Review:
All of the costumes that we saw were complete and detailed. The haunt relied primarily on masks instead of makeup. All of the masks were professionally made and fit well on the actors. It was obvious that care had been taken to ensure that each costume was complete and detailed. The costumes all looked custom and fit with their given scenes.
A special shoutout goes to the creator of the witch doctor costume, which was one of our favorites of the night!
There were several queue actors roaming around. A favorite among many patrons is the stalkabout clown costume. Everyone wanted their picture with him!
---
Customer Service Score: 9.55
Customer Service Scores – By Question

Customer Service Scores – By Attraction

Customer Service Review:
Mountain Mayhem has a Facebook page with plenty of pertinent information, making pre-planning your evening easy. The location, ticket prices, and other information is easy to navigate on their Facebook page. Having a delegated FAQ section would help patrons to find answers to questions such as; "What happens if it rains?" or "Is this a touch haunt?"
You can easily find their address on their Facebook page, and when you use that address in a GPS, it will easily take you right to the haunt. The haunt is located on a narrow road, and you must cross a small bridge to get to the parking lot. Everything is very well lit in order to make the drive as easy as possible.
Parking is free and plentiful for their general crowd size on any given weekend. Every single person working at Mountain Mayhem was friendly and helpful. We were greeted with a smile by everyone we spoke to. It is obvious that Nikki, the owner, has a passion for what she is bringing to the people of Whitesburg, Kentucky.
---
Immersion Score: 7.4
Immersion Scores – By Question

Immersion Scores – By Attraction

Immersion Review:
Mountain Mayhem does not necessarily follow a traditional storyline that many haunts do. According to their tagline, "Chaos awaits. No rhyme no reason. Just mayhem. Wall to wall Mayhem…" This seems to be their overall theme inside the haunt itself consisting of plenty of old-school scares mixed with plenty of newer special effects that provide a truly enjoyable experience.
The lighting surrounding the parking lot and haunt entrance created an eerie ambiance as soon as we arrived. The exterior of the haunt is filled with all sorts of decor that one might find in crazy mountain backwoods– a rusty tractor and farming tools to name a few.
The haunt itself begins by digging deep into your claustrophobic fears as soon as you enter. Literally, as soon as you step foot inside the haunt, you go through a claustrophobia tunnel. This is only the beginning of all of the different fears that you are forced to face within the mayhem. You'll see some well-known characters from hit movies. Of course, there's clowns. There is a swamp scene that reaches out and touches all of your senses. There, you'll be afraid of falling, afraid of what you cannot see beneath you, and ultimately, terrified and left wondering what just grabbed your legs.
The haunt experience doesn't end upon exiting the main haunt attraction. There are several things available to patrons upon exiting the haunt, including plenty of photo opportunities.
---
Special FX Score: 7.73
Special FX Scores – By Question

Special FX Scores – By Attraction

Special FX Review:
The sound effects varied based on which room we were in. Each sound effect matched the scene perfectly. In the swamp scene, we heard familiar bayou music and sounds. There were just enough eerie, suspenseful sounds to keep us on edge.
We saw plenty of old-school scene designs and props and several newer effects. The haunt used digital video to add to the scares. Their use of lasers and fog created an excellent swamp for the bayou scene.
---
Scare Factor Score: 7.79
Scare Factor Scores – By Question

Scare Factor Scores – By Attraction

Scare Factor Review:
Mountain Mayhem takes in only small groups of people at one time. Because of this, each person in our group received a good amount of equal scares. There were all different kinds of scares at this haunt!
Here, we want to give a special shoutout to one of the clowns we found waiting for us inside. Our group honestly thought he was an animatronic until we were standing right in front of him. The quick jump scare scared us to death! We were not expecting a real person to be in that costume.
---
Entertainment & Value Score: 7.25
E&V Scores – By Question

E&V Scores – By Attraction

E&V Review:
Mountain Mayhem provides quite a bit of entertainment outside of the main attraction. Most notable is their famous "Death Ride." Several in our group tried this out for an additional $5.00. Here, you lay down in an actual coffin where a staff member then closes the lid on you. Once inside the coffin, you hear sound effects and the coffin moves in sync with those sounds. You feel as though you might be buried alive! It is truly a one-of-a-kind experience that is sure to terrify anyone.
New this year at Mountain Mayhem is Miss Fortune's Emporium. This gift shop is huge compared to the ones at many of the other haunts we have visited. Here, you can purchase everything from t-shirts and stickers to snacks and Halloween costumes. This may be one of the best gift shops of any haunt we have visited!
Ticket prices are a flat rate of $12.00. There is no option for speed passes at this time, but with the queue actors and other entertainment outside the haunt, there is no idle time while waiting in line. Our wait time seemed to go by extremely fast! It took our group 8 minutes to get through the haunt. At $12.00 per ticket, that averages out to be 0.67 minutes per dollar, and although this is below the average of one seen most often, it was well worth it for this haunt.
---
View Full Score Sheet
---
Pics We Took From Our Visit:
---
Promo Images:
Click to Enlarge
---
Guest ReviewsGuest Average: 10 out of 10
Faith – 10/10 – October 27, 2017This beats anything in the area! Anything!! Great props! Great everything!
Malorey – 10/10 – October 22, 2016If you are looking for an awesome scare then you need to check out Mountain Mayhem. They has so many …show more unique and truly terrifying touches. I had no voice by the end and I am not one to be super jumpy. The actors were great and all the props were incredible. I look forward to visiting every year and seeing all the new terrors.
Jeanie Johnson – 10/10 – October 14, 2016Definitely one of the best Haunts I have ever been to…well executed and extremely …show more electrifying….everything your nightmares are made of…..Be ready to SCREAM!!! Cant wait to go again this year!!!!
Join ourspookyadventures!
We visit Halloween haunted attractions year-round! Follow us for haunted house walkthrough videos, behind the scenes footage, and more!