Nashville Nightmare – Full Review
Nashville Nightmare is a Haunted Attraction located in Nashville, TN.
1016 Madison Square, Nashville, TN 37115View All Details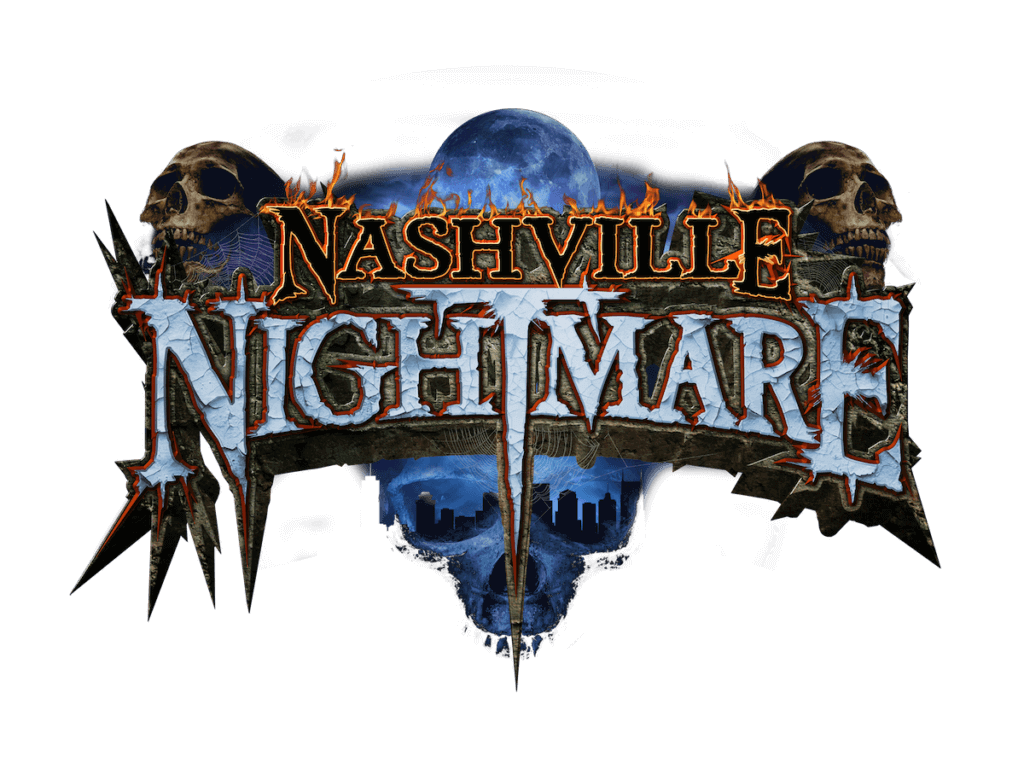 Features:

Free Parking, Food/Concessions, Gift Shop/Souvenirs, Optional Games/Midway, Special Events, "Hi-Tech" Attraction, You will NOT be touched, Original Characters, Uncovered Outdoor Waiting Line, Indoor/Outdoor Attraction

Most Recent Video from The Scare Factor:
(Scroll for Scores and Written Review)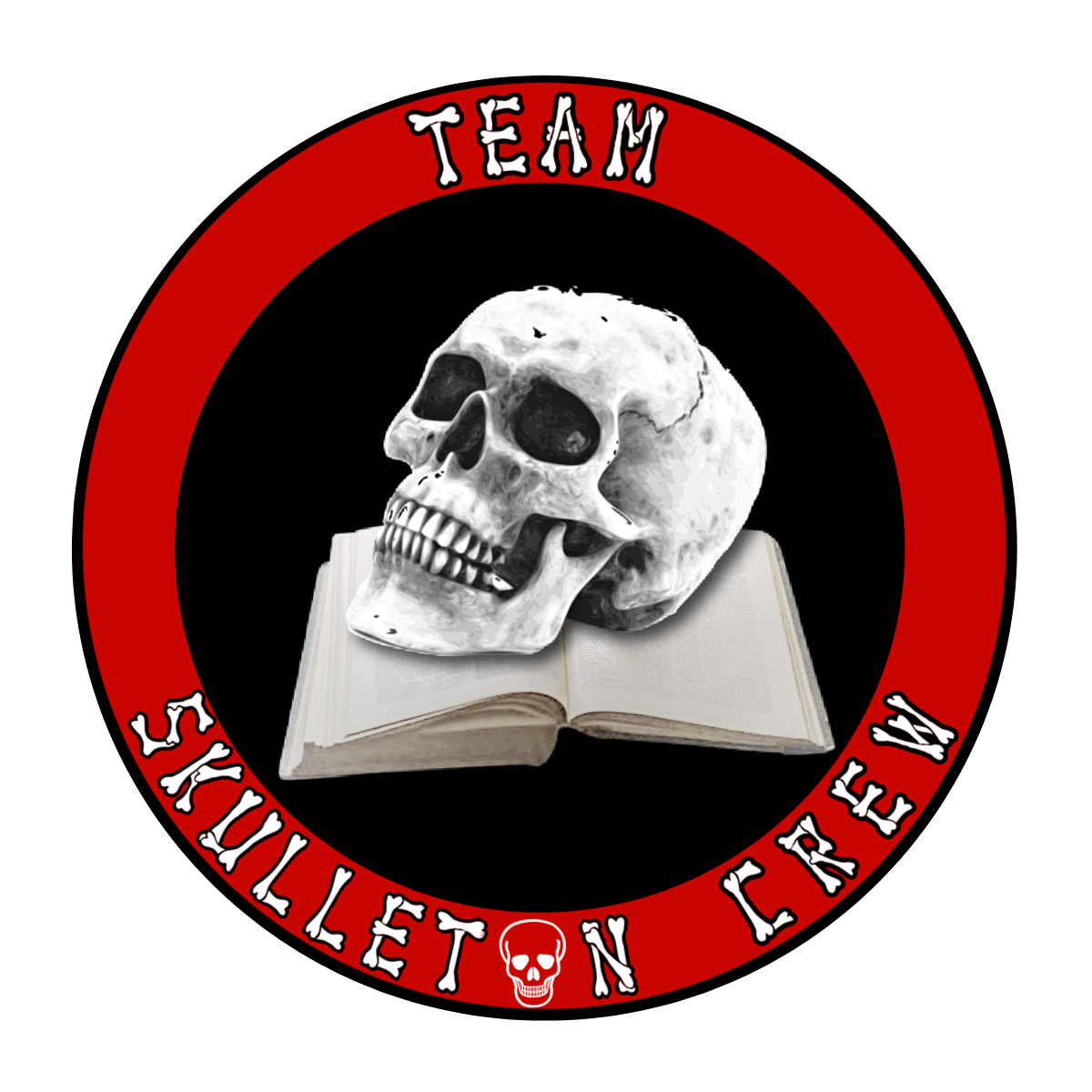 This attraction was reviewed on September 30, 2022 by Team Skulleton Crew.
---
About Our Reviews and Rating System
---
Final Score: 9.4
Final Scores – By Category

Final Scores – By Attraction

Summary:
Nashville Nightmare is located just northeast of Nashville, TN, in the Madison Town Center shopping center. They've been successfully offering scares at this location for 12 years. Nashville Nightmare makes annual changes and improvements to up their scare game for new and returning patrons. By melding together fantastic sets, and an array of special effects, Nashville Nightmare creates various eerie environments for your fearing pleasure. Of course, none of this could work without a dedicated cast and crew. The general manager cited the teamwork and commitment of the cast and crew as the most important factors of this haunt's success.
This haunt season Nashville Nightmare offers five differently themed haunts for one ticket price: Midnight Mortuary, Horror High-All Hallow's Eve, Cursed Legends of the Deep, Vector Research, and Outcast Carnival.
In addition to their Halloween haunts, Nashville Nightmare opens for Christmas and Valentine's Day haunts and a couple of other special events throughout the year.
---
Cast Score: 9.16
Cast Scores – By Question

Cast Scores – By Attraction

Cast Review:
Nashville Nightmare has so many actors within their haunts that it can be difficult to find time for introductions as they startle you. Each of the haunts has a character at the entryway who often gives you some background and preparation for what you are about to experience.
In the Vector Research facility, we met Dr X at the door, telling us of her plan to merge aliens and zombies, but that the experiment had gone wrong. We were asked to help contain the creatures! Alien, zombie, and military characters quickly engaged with us as we made our way through the compound. They created a feeling of fear and urgency which added to the realism.
At Horror High, you're not sure who to trust… the stern headmistress and crazed teachers or the out-of-control students! Maybe everyone at Horror High is a killer! All of the characters are well-educated in their creepy classes and know exactly how to intimidate you with or without a hall pass!
The Midnight Mortuary draws you in immediately as the owner of the Mortuary (we called her Madame, in her black widow's weeds) bade us welcome to the mortuary and cemetery. Throughout, the haunt nuns, mourners, and strange priests kept us praying we'd get out alive!
The giant silent sentinel guarding the castle entrance for Legends of the Deep was an ominous way to begin our descent into the murky depths! Once we were under the sea, pirates, sea creatures, jungle tribesmen, and a werewolf(?!) were there to scare out our last breath! We'd be happy to see a more pirate-heavy crew here.
Outside the main haunt buildings, a traveling show has pitched its tent, but don't trust the clowns in this Outcast Carnival! The main clown was so creepy yet playful as he taunted us through the striped maze and continued warning us of the ominous 'him'. Not being ones to turn down a challenge, of course, we had to continue on and navigate our way through the maze, eventually coming face to face with 'Him." 'He' did not disappoint!
---
Costuming Score: 9.23
Costuming Scores – By Question

Costuming Scores – By Attraction

Costuming Review:
The costuming at Nashville Nightmare is top-notch! Every character we encountered was outfitted perfectly for their scenes!
At Vector Research, the jumpsuits and military gear reinforce the army lab aesthetic, while the lab coat-clad scientists and squid-faced aliens let you know there's trouble here! Each faction was easy to recognize as we wound our way through the troubled facility.
The dress code for Horror High was a little harder to figure out. We definitely noted the science teacher in his lab coat and a shop/mechanics teacher in coveralls, but, it would have been nice to see a cheerleader, a jock, a band member, and a nerd to really round out the high school cast!
At Midnight Mortuary, the authentically detailed costumes for the nuns and priests and mourners might make you feel as though you're in church or funeral… but only briefly as you realize that they are a bit more deranged than any you encountered in Catholic school! The costuming here reinforces the many scenes that progress from mortuary to graveyard and catacombs… eventually giving you a peek at some well-clad demonic creatures suggesting a scary afterlife.
Legends of the Deep showed us classical pirates in scarves, sashes, and, of course, those recognizable hats. Their faces looked as though they had been at sea for months! We saw some very rustic backwoods folk… and the lone werewolf? Maybe he just wandered out of the woods behind Nashville Nightmare!? Regardless, the werewolf mask would almost make you wish you were carrying silver bullets.
The clowns of Outcast Carnival were the most grungy creepy clowns we've seen! Their costumes and makeup were loose enough to enable some freakish maneuvering from cell to cell of the maze. Their makeup left no doubt that these guys were NOT some of Barnum and Bailey's favorites.
---
Customer Service Score: 9.93
Customer Service Scores – By Question

Customer Service Scores – By Attraction

Customer Service Review:
All of the on-site staff at Nashville Nightmare were extremely friendly and helpful during our visit. The crew understands how to manage large numbers of guests.
Nashville Nightmare has a well-organized website that includes video clips of the haunts and midway area, a brief synopsis of each of this season's five haunts, and a summary of some of the games, activities, and refreshments available in its midway.
Ticket purchase is simple. Website visitors can select from various ticket features ranging from a timed-ticket entry with full wait in line to a range of fast pass levels. Basic timed-entry ticket prices vary by a few dollars with the day of the week and when purchasing, customers can see the number of tickets available during that time frame to gauge the size of the crowd. You can also purchase tickets on-site in their theatrically-decorated ticket booth area.
Parking is free and a very brief walk to the entry gate. If it is your first visit, note that while you can clearly see Nashville Nightmare from the Gallatin Pike, the entrance to the parking area for the haunt is at the traffic light for Madison Square Shopping center. Drive between the shopping center buildings to the back parking lot.
After parking, be prepared to go through a security check on your way into the park. You will be asked to remove items from your pockets during this safety check. (Leave pocket knives, weapons, and purses in your car!) Following the security check, your group will have a fun photo taken with a zombie or creature. You can view these photos at the gift shop later and can purchase a print and/or get an electronic copy sent to your phone. Plus there are several other photo ops in the Nashville Nightmare midway for no fee!
---
Immersion Score: 9.23
Immersion Scores – By Question

Immersion Scores – By Attraction

Immersion Review:
Vector Research feels like an actual underground paramilitary lab! Outside, emergency vehicles and a great bivouac facade set the stage for what's inside. As you work your way through the facility you will feel as though you're walking through an active site conducting alien autopsies. You really can get caught in the crossfire of the military-alien-zombie battle!
At Horror High, you definitely feel that you're in a real school! The linoleum floors and locker-lined hallways lead from classroom to classroom, filled with old-school desks. There's even a science lab, library, and cafeteria! And then there is the locker room. Hopefully, your high school custodians maintained a cleaner bathroom!
Midnight Mortuary leads you from a realistic funeral home into a cemetery and further down into the catacombs… immersing you deeper into the world of the dead and undead. The attention to detail of each set, from wall coverings to furniture, help to keep you grounded in this otherworldly realm.
Once you enter the castle facade of Cursed – Legends of the Deep, you immediately descend into murkiness! From there, you follow rope bridges and many changes in levels that made us feel like we were on that sinking ship! The changes in floor textures and tilting alone helps to make you a part of this mariner world.
Inside the Outcast Carnival, you are offered a few minutes to temporarily forget reality as you try to navigate the striped maze where every 'room' looks the same. And you never know when you'll pull back one of the striped dividers and be face to face with one of the taunting clowns. Outcast Carnival keeps your brain engaged in a puzzle while playing cat-and-mouse with the enigmatic "him!"
---
Special FX Score: 9.37
Special FX Scores – By Question

Special FX Scores – By Attraction

Special FX Review:
At the Vector Research facility, sirens blare, lights flash, and sparks fly! The animatronics in this haunt are all well suited to the zombie/alien theme. We loved being air blasted by the AK-47! You definitely will feel like you're in an underground military lab!
The more realistic Horror High has a few great special effects to enhance the incredibly realistic school scenery. There's a flying demon in the stairs, an infinity hallway, and a very effective use of strobes/lighting to enhance and distract before characters pop out and scare you. Foreboding music underscores your journey through these 'all-hallowed' halls.
Midnight Mortuary is the longest of the haunt walkthroughs, and it's filled with tons of great sets and cool effects. Triggered lighting and sound in this haunt add so much to the experience! The giant tree that has crashed through the chapel ceiling always amazes us!
Special effects and water features really enhance the Cursed – Legends of the Deep! Animatronics are often cleverly hidden here and generate some true startles. Hope you aren't afraid of snakes! Sound and lighting effects will give you the impression of being underwater at times. Other times, you'll feel like you're out on a moonlit night. Beware the giant dragon! And that cannon blast is fantastic!
The simple striped tent maze of Outcast Carnival paired with some unpredictable and ominous clowns is all that is needed to generate a sense of unease, but they do throw in a couple of chainsaws for good measure! We always say it… never trust clowns!
---
Scare Factor Score: 9.22
Scare Factor Scores – By Question

Scare Factor Scores – By Attraction

Scare Factor Review:
The industrial Vector Research facility with its machinery and pipes everywhere offers multiple spots for creatures or characters to hide until they suddenly emerge to scare you from all directions! This haunt also uses air blasts and sparking power grids to add to its variety of scare tactics.
Horror High has characters running the halls and coming from every corner of the classrooms! The girl hidden behind bookshelves in the school library really made us jump! Maybe the clown with a chainsaw at the end had just wandered over from the Outcast Carnival. Perhaps the headmistress could pop out here with a yardstick to slam sharply against the wall as a final fright!?
Wandering through the Midnight Mortuary is creepy enough even before they fill the hallways and coffin-viewing rooms with characters! The scares come from all directions, including through the walls and from the ceilings above! Once in the cemetery and crypts, the scares increase!
Cursed – Legends of the Deep has a fantastic waterfall distraction! Where there are pirate ships, of course, there are cannons… and the cannon blast will get you! There are many dark corners and secluded spots down here, so beware… they are hidden and waiting for you in the depths!
The Outcast Carnival is so disorienting as each cell of the maze looked identical, we couldn't tell where the clowns would come from next! We were continually warned about him, which added to our fear!
---
Entertainment & Value Score: 9.84
E&V Scores – By Question

E&V Scores – By Attraction

E&V Review:
On this night, general admission tickets were $29.99. Fast-pass tickets were $39.99. Based on the general admission price, we spent a total time of 30.5 minutes inside the five haunts. This results in a value of 1.02 MPD (minutes per dollar).
Aside from the time spent inside the haunts, there are free photo ops for group pics. Clowns and creatures that wander the midway are always willing to join you for photos and provide some fun scares in the process.
The midway has a strong carnival-like atmosphere and is a great place to take a break, and people watch… or dare we say 'creature watch.' There are picnic tables available in this area. Nashville Nightmare can easily provide an evening's worth of fun and entertainment for a mere $30! They do have Ultimate VIP experiences and a new for 2022 Secret Bar hidden inside the Midnight Mortuary for just $10 to enjoy a cocktail and fun in a Sleepy Hollow atmosphere.
For additional fees, guests can attempt two 5-minute escape rooms, try their hand at axe-throwing, or test their skills at navigating the laser maze. Various refreshments, beer, and special cocktails are also available in the midway.
---
View Full Score Sheet
---
Pics We Took From Our Visit:
---
Promo Images:
Click to Enlarge
---
Guest ReviewsGuest Average: 9.25 out of 10
Jacob Peacock – 9.5/10 – October 30, 2015The cast is great very fun people the elevator scene was my favorite the actor mr pickles was very …show more funny
Caroline Russell – 9/10 – October 6, 2022This was my two daughters first haunted house ever and they had the most amazing time ever! It made …show more them scream laugh run jump squeal and much more! They said they had more fun than they even anticipated. It was fun for all ages and you were entertained from the parking lot to the exit gate. What differently suggest this to anyone looking for a night full of fun!
---
Past Awards
---
2017 Awards
Most Decorated Exterior (Given by: Team Zombillies)
Most High-Tech Haunt (Given by: Team Zombillies)
Highest Rated Value (Given by: Team Zombillies)
---
---
Past Awards
---
2017 Awards
Most Decorated Exterior (Given by: Team Zombillies)
Most High-Tech Haunt (Given by: Team Zombillies)
Highest Rated Value (Given by: Team Zombillies)
---