Necropolis Underground Haunted Attractions – Full Review
Necropolis Underground Haunted Attractions is a Haunted Attraction located in Indianapolis, IN.
7130 Western Select Drive, Indianapolis, IN 46219View All Details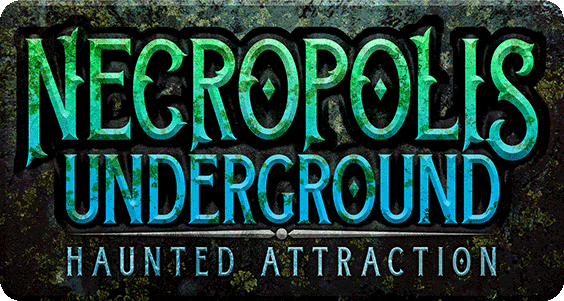 Features:

Free Parking, Restrooms/Porta Potties On-Site, Gift Shop/Souvenirs, Optional Games/Midway, Special Events, "Hi-Tech" Attraction, You may be touched, Original Characters, Indoor Waiting Line, All-Indoor Attraction

Most Recent Video from The Scare Factor:
(Scroll for Scores and Written Review)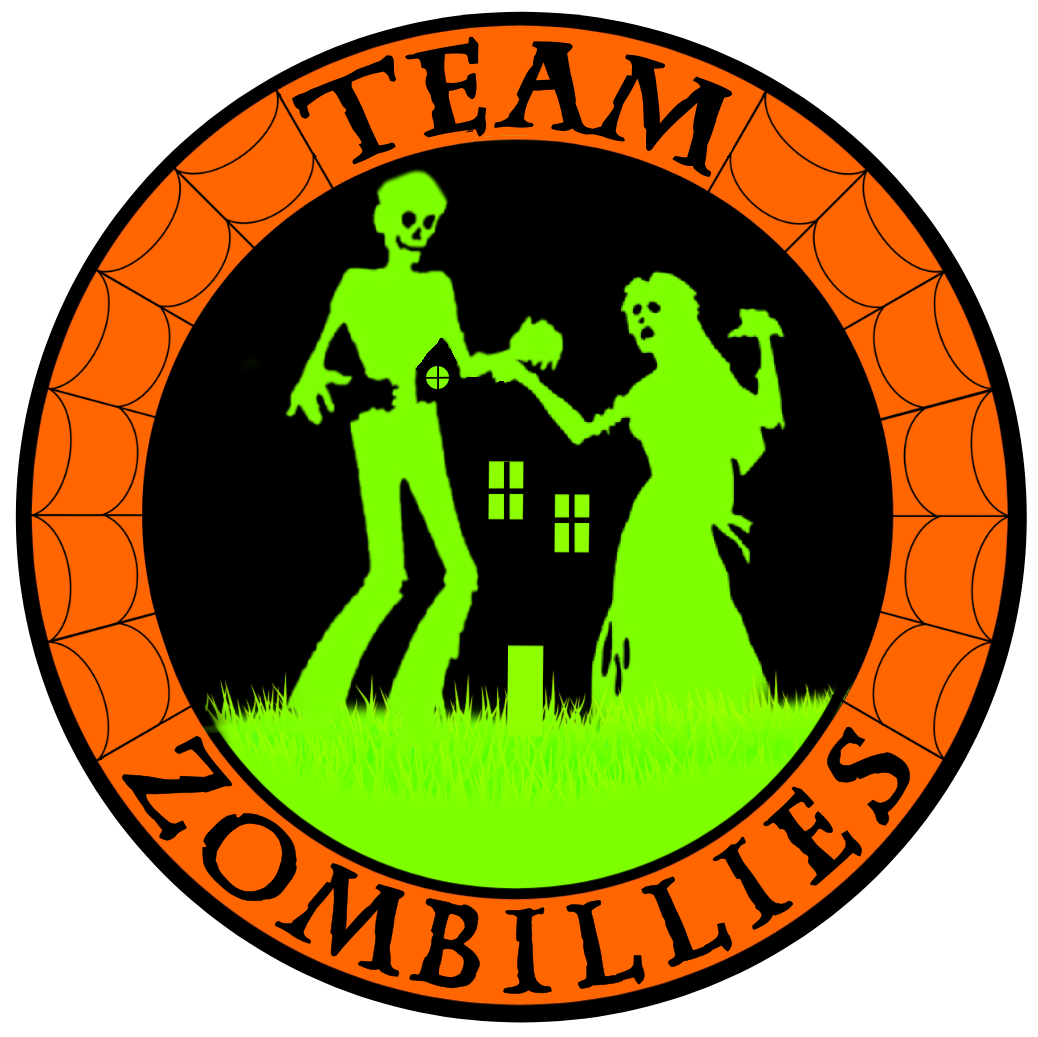 This attraction was reviewed on October 1, 2022 by Team Zombillies.
---
About Our Reviews and Rating System
---
Final Score: 8.27
Final Scores – By Category

Final Scores – By Attraction

Summary:
A city infested by the dead eagerly awaits your arrival beneath the streets of Indianapolis, Indiana. It's known as Necropolis Underground and is said to be one of the nation's biggest haunted houses.
Necropolis delivers four diverse haunts, all under the same roof (or floor, rather). Each targets its own focus of fearful frights from crazed citizens in Nightmare House, the conjured corpses in Cemetery of the Dead, overnight occupants in the Dead and Breakfast, or medical misdeeds within The Bunker.
For returning visitors, new surprises have seeped through portions of the attractions. For example, the Dead City Festival area is back, bigger than ever, offering midway games, axe throwing, escape games, and a tarot booth! We recommend visiting right at their opening time so you can witness their opening ceremony; it sure amps up the scary vibe!
Necropolis is literally all beneath the ground, so once you're inside, the weather isn't what you should worry about there. Instead, Dr. Cutter is now a roaming actor. Just because he can't see doesn't mean he won't follow you all the way through.
---
Cast Score: 7.7
Cast Scores – By Question

Cast Scores – By Attraction

Cast Review:
As a whole, it appeared as if Necropolis was a little short on actors. We didn't notice as large of a variety as we've experienced here in the past. However, the ones they did have worked very hard at providing continuous entertainment. Dr. Cutter (recipient of our scariest actor award in 2021) now stalks the entirety of the underground. He's sneaky, so good luck keeping an eye on that one!
In Nightmare House, creatures crawled across the floor, emerging from many places, and some followed behind us. Their dialogue ranged from squeaking at us, threatening us, shooshing us, warning us not to touch things, and we caught a "get out" from behind a mattress. But, mostly, these tormenters did their thing energetically, and the sounds came from within the scenes around them.
The Librarian/bookkeeper and the guard at the front of the house were the standouts here. Both had interactive dialogue and stayed in character, following us throughout their scenes. A woman was beating a dead body with a mallet that stood out as she held the mallet, ready to strike at us as if she was afraid of us. Apparently, no one warned her she was going to have visitors.
In the cemetery, the ghouls proved they were familiar with every nook and cranny of their home. They attacked when least expected, including a few times from above. They weren't a talkative bunch, either. While a few of them only stared at us, the others muttered noises and maniacally laughed at us. Although we saw the same few actors repeatedly, they still covered many areas of the attraction. This haunt is built with connecting passages behind the scenes, which works well to the actors' advantage. We would like to see more dialogue referring to the grave storyline and impending doom.
A witty receptionist of the Dead and Breakfast helped us check into room 13 under the reservation name "Biotch." She featured the best dialogue within the complex. We got a bit more engaging talk from the overnighters within, but not a lot. One "rawred" at us, one asked us to pet his fish, and one steadily screamed in distress on a bed. An angry fellow wanted to know if we were "believers in the mighty voice?" while dancing around his room in search of said voice.
In the Bunker, a nurse welcomed us to our visit by telling us, by name, that it was time for our autopsy. She also had a pet "puppy dog" she tossed around on a string, but we're pretty sure it was a human foot – we'll let you decide.
Dr. Cutter fit into this haunt perfectly as he writhed his way through the hallways at us. The slider, Boucher (please let us know if the character name is different), covered some space in this attraction while surprising us in multiple areas. The conveyor scare was the best! A medical worker knocked a stack of papers off a filing cabinet upon our entrance; he must have been displeased by our liveliness.
---
Costuming Score: 8.33
Costuming Scores – By Question

Costuming Scores – By Attraction

Costuming Review:
Although there were some unique costumes within each attraction, for the most part, the same style of detailing, distressing, and airbrushing techniques flowed between all four. We also noticed sharp teeth, colored contacts, and varying hairstyles. Makeup often covered exposed skin well. As we got closer to the aggressors, we noticed speckling and layering amongst some airbrush designs.
In the house, we noticed large scars running across the skin, a hand-faced mask, a well-weathered bookkeeper, a stitched face, and stand-out airbrush details. The makeup and clothing matched the scenes surrounding each character.
We also came across a mole (?) peering through the lattice and appropriately crawling beneath the ground. Another mask emerged from the dirt that appeared to be a "manbearpig" of sorts. Yes, we said what we said. A man sporting a foliage head wielding a large weapon was the most unique, while another carried a bat covered in barbed wire.
Despite darker areas, we caught a good glimpse of the costumes as we tried to steer clear of the dead dwelling within the New Orleans-style crypts. A fully decked-out man in a top hat looked so dead we thought he was! A ghostly apparition stood out against the looming coffins behind her, and we noticed several stand-out masks made of nightmares and more of a distressed, dominatrix-style getup. Unfortunately, some of the costume pieces weren't nearly as detailed as the others, and we'd like to see more of a tie to the voodoo noted in their storyline.
Good airbrushing skills highlighted the characters, while additional distressed and aged clothing and dresses made it clear that the luggage lady stole everyone's clothing but what they had on their bodies. Some of the highlighted features of the characters made them downright scary-looking! We did notice one lady that didn't appear to have any makeup on at all, which was a bit odd.
As we passed test tube studies and atrocities, additional airbrushing techniques highlighted the characters' looks. A partial facemask had a cross on the forehead, patient gowns were dingy, and the doctor blended into the grunginess well. We also noticed an exposed brain.
---
Customer Service Score: 9.53
Customer Service Scores – By Question

Customer Service Scores – By Attraction

Customer Service Review:
Multiple signs leading to Necroplis made it easy to find the location. In addition, a large banner on the front of the building differentiated it as a haunt from the surrounding buildings. The decor is all inside, so newbies, look for the sign. Parking is available in a free, paved lot.
You will need to traverse a flight of stairs to get to and from the underground, and additional signs help mark the way. Several portable restrooms were located on-site for customer convenience. Cones and chains separated the waiting lines to keep everyone from jumbling together and line-skipping.
Navigating the inside of the attraction was easy as well. There are a few steps inside and low bridges, so watch your footing and mind your head. If Dr. Cutter can walk it blind, well, nevermind.
Nearly all the staff we spoke to were friendly and helpful in answering questions. They did have a wanding security checkpoint at the front door, and they may check any bags or backpacks you try to take inside.
Their website contains lots of up-to-date information that's easy to find, but it was trickier to find prices for everything they offer.
---
Immersion Score: 8.73
Immersion Scores – By Question

Immersion Scores – By Attraction

Immersion Review:
Only the banner on the side of the multi-story building alluded to a haunted house outside, but once we were underground, the entire vibe changed.
First-time visitors will be conversing about how lit it is to have a haunted house beneath the ground. Taking the plunge down a large stairwell into the unknown is exciting! Various signs, decor, eroded walls and columns, upbeat tracks, and roaming monsters enhanced a fun, haunted house feel. On the night of our visit, we were lucky enough to witness their waiting line opening ceremony, and it screamed scary as the monsters slid at visitors full-force beneath the line dividers, climbed around, and jumped and pounded on a car. The whole crowd was losing their $#!t!
Before entering each attraction, we were given an idea of what to expect inside. The facades were appropriately decorated, giving us a taste of what was to come. Although the storylines were quite noticeable, the cemetery and Dead and Breakfast were more immersive regarding the stories that were told inside. For those that love a good story, you can read a detailed summary of each on their website before visiting.
Inside the attractions, we didn't notice any significant bottlenecks or obvious items that took away from the experience. Of course, some areas weren't as detailed as others, including some transition zones, but in some spots, we legit felt like we were in those areas and not in a haunt at all.
After The Bunker spit us out the exit, a sign and decorated hallway transported us to the Dead City Festival, and the vibe kept rolling! Like the waiting zone, this area was decked out to immerse customers in the environment but with a hint of more fun this go-around. There were still a few scareactors, too. The haunt's swag store, snack stop, and extra activities were all conveniently located in this area. The flow here was excellent!
---
Special FX Score: 8.26
Special FX Scores – By Question

Special FX Scores – By Attraction

Special FX Review:
Necropolis uses a captivating concoction of old-school and high-tech effects. The design of this haunt is unlike any other we've seen. The scenes were constructed with many scare zones in mind for a small crew of actors, and when combined with some effective animations, it makes for a screaming good time. Something as simple as a couch or book may move, or a whole room may sway back and forth!
In the house, the sounds were so anxiety-inducing that they kept us on edge throughout most of the tour. At times, the lighting effects combined with them plucked at our sense of hearing and our sense of sight, too! The sound quality varied in spots but was fantastic throughout the first section.
The scene detail was impeccable in spots. As we tip-toed through, it was clear we traversed from outside a run-down house past a junkyard-esque area and then into the house where it took us through many common areas you'd expect to see, along with a cemetery and 'underground passages.' Vintage vehicles with flat tires, book-covered shelves, a swamp, an intricately detailed attic, flickering and multi-color lights, a shrinking passageway, and moving floors are just a few things you can expect to encounter inside. In addition, the house's cemetery has raised sections with actual dirt; it's a sight to behold!
We walked within myriads of caskets and crypts in the Cemetery of the Dead, unsure of safe passage. Nothing was as it seemed. Additional sounds littered this area, but they weren't as effective as those in the house. There were a few effects that looked as if they could use some sprucing up, such as the rolling spiked ball and blank walls. A tilting room, infinity hallway illusion, rock walls, flickering candles, a book of the dead, skeleton props, and animatronics filled the cemetery well. Lots of foliage had grown over many of the tombs, giving them a more of an 'unkempt' vibe.
In the Dead and Breakfast, we started in a well-decorated lobby with a CGI window and a hidden door. After being sent to our room, the cast dropped us into a hallway of 15 doors. Upon finding our room (number 13, of course), the atmosphere changed as we traversed through the room and into the walls. This same series of events happened multiple times, except the room and its counterparts consistently changed. This illusion of repetition is a unique idea for a haunt, and the first time we saw it, it had us baffled.
Quiet, vintage music and other sounds filled the air while an animatronic monster came roaring up at us. As we shuffled between walls, exposed wooden slats, a fireplace door, a bottomless pit of sorts (despite being dirty and scratched, which reduced the effect), and stuff hanging in the pathways made this attraction unique from the others. A giant sewer tunnel, a face projection on the wall (near a mirror), and shock pads on the walls are sure to get various reactions.
After ignoring a prominent "Quarantine Area" warning, we quickly found out why The Bunker was off-limits. X-rays, medical equipment, specimen jars, formaldehyde containers, and military crates alluded to the experimentations taking place inside. Loud noises and sirens created an alarming adventure while a fast animatronic body came blasting out at us so fast we didn't know what to do.
The cage maze has been replaced with a medical-appropriate area complete with filing cabinets, stacked furniture, and scattered confidential paperwork, which we felt was a welcomed replacement.
There is so much to see and experience within Necropolis; we don't want to give it all away. You must visit to take it all in for yourselves.
---
Scare Factor Score: 7.69
Scare Factor Scores – By Question

Scare Factor Scores – By Attraction

Scare Factor Review:
The night started strong with startles and scares, but the last two haunts lost some scaring steam as we progressed. The complex was built with hundreds, if not thousands, of hidey holes throughout, and when the cast can utilize them, we guarantee they'll at least get a jump out of you. There's no way anyone could predict every one of those – it's genius.
Our trip into Nightmare House started strong with a loud car horn and chainsaw assault combo strike! From there, the characters and sounds produced an intimidating presence that lingered throughout. As we walked through various rooms of the abode, it was apparent we weren't supposed to be there. It was awkward as dread set in.
A few distractions, perfect hiding spots, and various scare techniques sent us screaming out the exit. While we won't give the finale of this one away, it was hard to predict, and one of our group members was trapped from all directions by both monsters and effects. During our visit, this haunt effectively startled and scared us more than the others.
The scare factor of the cemetery wasn't far behind the house. The hiding spots in this one are not only hard to find, but they're impactful as many are doors that make loud, sudden noises when slammed open. The characters also used their surroundings to their advantage; they jumped down in front of us, emerged from behind tombstones, and stalked behind us.
We were actually caught off-guard more in the looming darkness of the damned, but the giant puppet at the finale wasn't awake to give us an impactful send-off before exiting, thus bringing down the 'finale' score.
Although the occupants in Dead and Breakfast weren't as energetic as those before them, the haunt still delivered differing scares. The atmosphere here was, again, unsettling. Tight quarters, entrapment, and shocking situations helped set this haunt apart from the others. The layout left us guessing what we were going to walk into next. The finale left us holding onto our group members to escape!
In the Bunker, we were subjected to additional scares. A sparking table, an aggravated aggressor, and warnings of our future treatment were a few different types of frights we encountered inside. The doctor was around nearly every corner, increasing our tension as we wandered through, trying not to make a peep. Near the finale, a fast and gruesome animatronic came flying out at us, and the doctor continued sniffing our scent into the festival area.
---
Entertainment & Value Score: 8.63
E&V Scores – By Question

E&V Scores – By Attraction

E&V Review:
Between all four haunting attractions, it took us 31 minutes to escape, and ticket prices remained the same as last season. General admission is priced at $35.00 this season, $50.00 for Fast Pass, and $75.00 for front-of-the-line. When looking at the price vs. length, it brings Necropolis's MPD (minutes of entertainment received per dollar) at 0.89. Although this is lower than the average we see most often, additional entertainment is included with the price before and after the haunts.
Before entering, a handful of sadistic sliders and grungy goons prepped the crowd for being scared. As noted above, ensure you get there early to catch the ceremony; it's worth it! In the festival area, various selfie stations and photo ops were staged, and you can watch your friends launch axes through the air!
We highly recommend setting aside enough time to partake in one of their mini escape rooms, the ax throwing, other games, or tarot readings for an additional fee. They were all reasonably priced.
With a trip through the underground, we were constantly left guessing what was real or not. They kept us on edge, startled us, squeezed out some screams, and gave us a frighteningly fun time. So, if you're in the Indianapolis, Indiana, area and haven't hit this place yet, we're not sure what you're waiting for! YOU even get to BE breakfast in the morning!
---
View Full Score Sheet
---
Pics We Took From Our Visit:
---
---
Join ourspookyadventures!
We visit Halloween haunted attractions year-round! Follow us for haunted house walkthrough videos, behind the scenes footage, and more!