Necropolis Underground Haunted Attractions – Full Review
Necropolis Underground Haunted Attractions is a Haunted Attraction located in Indianapolis, IN.
7130 Western Select Drive, Indianapolis, IN 46219View All Details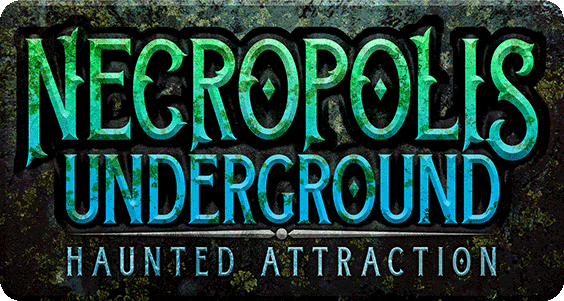 Features:

Free Parking, Restrooms/Porta Potties On-Site, Gift Shop/Souvenirs, Optional Games/Midway, Special Events, "Hi-Tech" Attraction, You may be touched, Original Characters, Indoor Waiting Line, All-Indoor Attraction

Most Recent Video from The Scare Factor:
(Scroll for Scores and Written Review)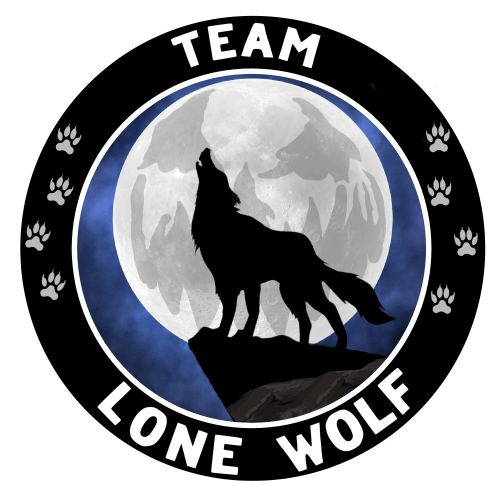 This attraction was reviewed on October 7, 2023 by Team Lone Wolf.
---
About Our Reviews and Rating System
---
Final Score: 8.39
Final Scores – By Category

Final Scores – By Attraction

Summary:
Cautiously moving deeper into the underbelly of this city built on death, I pause for a moment to take in my surroundings. Nearly everything around me appears grimy or in a state of decay. White smoke occasionally drifts at my feet. The ground and nearby structures are cold and grey, only given a touch of life by the strange green and red glow coming from an unseen source. I know I can't linger for too long. There are many others like me here, daring (or dumb) enough to find this place. But those who call it their home also lurk among us… I didn't miss the pale, chilling eyes of the doctor staring me down moments ago, nor the glistening fangs in the maw of the monster I managed to avoid earlier. Whether they can see me or not, they all know I've arrived – and I know they'll come hunting for me soon enough.
One of Indianapolis' oldest and largest haunted attractions, Necropolis Underground has become a powerhouse in the Indy scene. Formerly operating under the moniker 'Necropolis: City of Perpetual Darkness,' it was acquired in 2020 under the growing roster of haunts managed by Sindicate Haunted House Group and given a new name. With multiple haunted houses and a large indoor midway, the Underground continues to grow each year. Since I was tasked with giving them a review for 2023, I dropped down into this city of the dead on an early October night to see what new nightmares I may discover.
(Important: I was initially linked with a group of two for this adventure. However, I ended up losing them completely by the second attraction and experienced almost all of the haunt on my own.)
---
Cast Score: 7.63
Cast Scores – By Question

Cast Scores – By Attraction

Cast Review:
The Dead City is home to a large population of insidious inhabitants, ranging from the monstrous to the maniacal. While many are confined to their respective areas, several others are free-range – and you may encounter them at any time! Just moments after arriving downstairs, I was "greeted" (read: slid and snarled at) by the slider Nom Nom. After getting my ticket and taking my place in line, I spotted other chilling characters, including Dr. Cutter- their sinister blind doctor- and the ghoulish G.G. Grotesque (I believe this is the character's name; please correct me if I am wrong). Shout out to Mr. Grotesque for being a lot of fun to interact with; he wasted no time untying my shoelaces, then tried to steal my ticket and declare it a fake!
One last word of warning: I'm really not kidding when I say their roaming cast can appear anywhere. It wasn't long before Dr. Cutter detected my presence… he slipped away from the queue, stalked me through every house, and even trailed me into the midway! Watch your back while you explore – and try to keep quiet.
NIGHTMARE HOUSE: Heading through the alley towards this haunted home, we noticed some random miscreants loitering outside. A disturbed man, who looked like he'd definitely seen some… stuff, tried to bar us from the front porch, insisting we weren't prepared for what waited within and the house would claim our uninvited souls! Once inside, we could hear the distant singing of 'Ring Around the Rosie' from an unseen character, adding to the haunt's eerie atmosphere. One tall, bizarre monster playing in the toybox room addressed us with an oddly sweet, childlike voice – then quickly grew angry when he thought we were messing with his stuff! Most of our other encounters were brief, with many characters attempting to scare us with shrieks, laughs, or snarls.
CEMETERY OF THE DAMNED: Our group of three received quite a welcome here – if you can call the wicked cackles and chanting, we were greeted with a 'welcome'! The cheerful whistling we heard from deeper beyond the cemetery gates did little to soothe our nerves… everyone in this graveyard seemed a bit too eager to bury us. Shortly into this haunt, I ended up separated from the two strangers, and a mortician kept trying to sell me on a casket. He didn't take rejection well at all, demanding to know the reason why I turned him down. "And don't tell me the reason is you're claustrophobic! Someone already gave me that!" (This guy was really persistent. He popped up later with, "What about this one right here?!" No means no, buddy!) Che, bearing a perpetual grin full of fangs, was another standout in this house – he seemed to stalk and strike from every direction!
DEAD AND BREAKFAST: Out of everyone I met in Necropolis, the innkeeper was among the few more helpful than hostile, airily advising me to "look behind you" more than once while she got me checked in. (Spoiler alert: someone scary was around!) Islehc kept a close watch over me with her eerie eyes and sharp-toothed smile, occasionally emitting unearthly noises as she guided me through the hotel… to my room? To my demise? I wasn't completely sure. Speaking of my room, I was not thrilled to find some unwelcome inhabitants already in it, including a girl with an uneasy smile – that never faded the whole time we were around each other. The place also seemed to have a pest problem… I narrowly avoided a rat as big as I was hanging out in the sewer.
THE BUNKER: The head nurse swiftly strolled out to the line to greet all of us new patients checking in. She got to me and trilled, "We've been waiting on you! How goes it? Still breathing? … Someone's not doing their job right!" (Dr. Cutter was right next to us when she said that, and this is his hospital. I have a feeling someone's about to be fired.) Several of us sat down in the waiting room, where additional staff members prepared us for our tortu– I mean, treatment. "We don't have enough beds for everyone!" one wailed. "We gotta wait until someone dies!" A stray patient, obviously not doing too well, rocked and shivered in one of the other chairs. (I really loved the whole opening scene they did here!) Unfortunately for me, this wasn't the last I'd see of that head nurse – she repeatedly hunted me through the hospital's halls and created openings for the doctor to strike.
Keeping in mind the Underground is immense and hard to fully staff, I felt it had a solid cast this year, both in size and talent. The Bunker seemed to get the most love (makes sense – it's the last one), while Cemetery and D&B felt lighter on actors than the other attractions. However, the actors in both did well spreading out and trying to reduce dead space.
---
Costuming Score: 8.22
Costuming Scores – By Question

Costuming Scores – By Attraction

Costuming Review:
It was hard to tell if the residents of Necropolis were this twisted before they wound up there or if the darkness crawling through the city eventually corrupted them. Regardless, nearly everyone I came across appeared to be affected by their environment in one or more ways: evil, monstrous, haggard, grungy. A good mix of both masks and makeup was used; in both cases, some were fancier than others, but most got the point across as to what sort of character you'd encountered. Several actors also wore sharp teeth or SFX lenses to enhance their look.
To touch on the line/roaming cast a bit, I noticed Nom Nom had a new face mask that almost looked like a muzzle… too bad it did little to contain his razor teeth! (Speaking of teeth, he seemed to have a bunch he'd plucked from his prey and stuck all over his hoodie. Ick!) Dr. Cutter's scrubs were permanently stained from the aftermath of many experiments, and he wore whiteout lenses to simulate blindness, making him look extra creepy. Some of the Dead City's monsters carried props they could use for scares, and well… let's just say the doctor had an 'electrifying' surprise up his sleeve. I also liked the look of a stray patient shuffling among the crowd; the actor wore a filthy straightjacket, had one clouded eye, and a respirator over their face.
NIGHTMARE HOUSE: Because this attraction is meant to be a classic 'genuinely haunted' house, most of the creeps and creatures who called it home seemed like they should be there. Little girls wore either distressed or plain dresses. Multiple ghoulish, masked gravediggers hunted groups through the graveyard. I was a bit puzzled by the large, childlike monster guarding his toybox, but he sure was scary! The butcher cooking up a body part BBQ wore an apron and pig mask. Close to the finale of the house, another pig-masked character- tall and intimidating- nearly brought our adventure to a nasty end with a BIG blade!
CEMETERY OF THE DAMNED: Although the three of us were ushered in quickly, I got a glance at the costume of the young lady delivering us to our graves, and it looked pretty nice. There were a lot of undead, ghostly faces on the restless spirits haunting this cemetery. I noticed some fantastic masks, too – the shirtless monster wearing one at the beginning looked awesome.
DEAD AND BREAKFAST: More little ladies in dresses had occupied my room without asking (rude). The innkeeper was neatly dressed and acted the part as well. Islehc, who trailed me from room to room, looked as elegant as she was eerie: in both her costume and makeup. Some sort of rat or possum-person scurried about the sewer beneath the hotel – their animal face was a mask, while their clothes seemed normal. Additional monster masks covered the faces of other hotel 'staff' and guests.
THE BUNKER: Pretty much all of this hospital's staff needed a trip to the laundry – their lab coats and nurse uniforms were so bloody! Makeup looks ranged from appropriately sick (patients) to deranged/gory (staff). Patients wore gowns that were dirty and stained, and one was holding a prop infant in her arms… she became quite upset when I attempted to touch 'her baby.' (What? She asked me to!) One sneaky escaped experiment, Patient Belo, wore some rather creepy contacts.
---
Customer Service Score: 9.69
Customer Service Scores – By Question

Customer Service Scores – By Attraction

Customer Service Review:
Before I reached Necropolis, multiple signs let me know I was headed in the right direction! There was plenty of well-lit, free parking on site, with someone outside to assist cars in finding spots. A large, visible Necropolis Underground sign was posted over the haunt's entrance. Security had a strong presence, both inside and outside, and all arriving customers were wanded and asked to remove certain items prior to entering. Ticket prices were posted right by the door: $35 for General Admission, $50 for Fast Pass, and $75 for Front of the Line access. The main lobby is located downstairs from the front door – watch your step!
The environment became significantly dimmer when I approached the queue, but I could still see signs pointing out where to enter for GA or FP. (Those with FotL tickets get the VIP treatment – an escort right up front!) The room did have some fog for atmosphere, but not enough to be much of a hindrance. For the most part, their four attractions were easy to navigate, with only a few spots where groups might be tripped up or knock their heads (be mindful of low-hanging ceilings in Nightmare House). In the Dead City Festival, the haunt's indoor midway, it was easy to find the various activities, where to buy tickets for them, and the merch counter.
All staff members I met were professional and friendly. Not a single person came across as rude or standoffish in any way, and they were easily visible if a guest needed assistance. Necropolis' website was also simple to peruse and find most information a customer might want.
---
Immersion Score: 8.67
Immersion Scores – By Question

Immersion Scores – By Attraction

Immersion Review:
Descending literally underground to enter the complex, the grotty paint job on the lobby walls- and ominous, subterranean groans playing from somewhere deeper in the building- provided an immediate feeling of venturing into an underground city. I got an industrial vibe from the queue next door, with its darker, foggy atmosphere, metal fences, grey tones on the walls and floor, and a long, junked-out car parked next to the line. Its soundtrack ranged from more of what could be heard in the lobby to upbeat music for crowd entertainment. Speaking of the queue, Necropolis runs a preshow right at opening every night – so it's a good idea to arrive and get in line early!
NIGHTMARE HOUSE: My group's attempt to barge into this possessed house required us to first navigate an alley then sneak across the front yard to the porch. (Apparently, we'd make terrible burglars… we immediately got caught.) When we did manage to get inside, other rooms we explored included: a living room or parlor, a little girl's room, multiple hallways, a 'toybox' with all sorts of neat, vintage stuff stacked floor to ceiling (my favorite!), the manor's private graveyard out back, and a secret underground tunnel system. Our means of escape… or so we hoped!
CEMETERY OF THE DAMNED: Vines crept up the fences and gates that served as the entrance to this creepy cemetery. What followed was an almost endless labyrinth of cracked and crumbling tombstones, graves, more fences, caskets of various shapes and sizes, and more. At one point, I found myself in some kind of underground dungeon – where the graveyard got its bodies, perhaps? I got the impression a lot of the souls trapped here never received a proper burial… just an eternity of torment. One of my favorite spots was a maze of wooden tunnels that resembled a mine shaft, where I also discovered a spooky spellbook with candles around it. Once you think you've found the exit, do watch out – this cemetery won't easily let you leave!
DEAD AND BREAKFAST: A lamp illuminated the front door and windows to this ill-fated bed & breakfast; despite its warm glow, it didn't do much to ease my anxiety while I waited to check in (and all the monsters harassing me in line didn't help!). The young lady working the front desk was efficient at her job, swiftly finding a room for me and sending me off on my own to find it. Halls of doors led to various rooms, but only mine- lucky number 13- seemed to be open… and it became more bizarre every time I returned to it! Walk-through closets, disturbing dolls and mannequins, and several unwelcome 'guests' were among the surprises waiting in my room. The path eventually took me deeper into the facility, including a laundry room, underground sewer, and an almost completely dark area that seemed to be having electrical issues.
THE BUNKER: Have you ever seen a hospital with a bright, flashing 'QUARANTINE AREA' sign at the entrance? That alone should've been my hint to turn back… too bad there was nowhere else to go! Pushing through the swinging doors with several other "patients," we were seated in a disheveled waiting room for our respective appointments with the doctor. A crazy journey ensued shortly after I was checked in, one that took me through patient rooms, a surgery room containing bodies on tables and stacks of wet specimens, offices left in disarray with old equipment and papers strewn everywhere, and some rather nasty experiments in progress. The environment here, in general, felt very chaotic… and did a fantastic job of making you wonder if you would get out alive or become one of the doctor's newest monsters!
If you somehow survived the final house, something a little more fun awaited you at the end: the Dead City Festival! This was the Underground's indoor midway, where groups could purchase tickets to do additional activities (axe throwing, escape rooms, and such), buy merch and drinks, or partake in free photo ops. Ah, but the scares didn't necessarily stop if you made it that far… Necropolis is something of an 'open space' haunt, and you're in the danger zone from the moment you set foot in the lobby right up to when you leave!
---
Special FX Score: 8.29
Special FX Scores – By Question

Special FX Scores – By Attraction

Special FX Review:
The Underground's team took care to utilize lighting, textures, sound, and sensory effects to pull visitors into the world they've created from the moment they arrive downstairs. Between the grimy walls of the lobby, industrial textures and tones in the queue, fog drifting through the line, and strange, almost mechanical groans playing in the background, it really felt like you were headed into a seedy, run-down underground city. Similar effort was put into creating a sense of realism in the haunt's four houses as well.
NIGHTMARE HOUSE: Lighting was beautifully used in this attraction: warm where appropriate, like in the underground tunnel area, and cold otherwise, such as the mansion's ghostly hallways or its graveyard. Age details- distressing on the walls, layers of dust, and cobwebs- were included in several rooms. A life-sized car laid on its horn and flashed its lights as my group passed it; lucky we weren't run over! Multiple window and portrait animations contained ghastly sights. In order to reach the graveyard, we had to pass through a green, murky swamp. Sounds of night critters were audible in the graveyard. The house's soundtrack ranged from spooky music to loud rock tunes, and the latter probably intended to spike anxiety… and make you feel like you were somewhere you really didn't belong. (One last shout-out to the build team: I noticed the new stuff you added at the beginning! Hope to see more in the near future.)
CEMETERY OF THE DAMNED: The cemetery had a far darker atmosphere in keeping with its theme. Some areas were so dark it was a little difficult to find your way, while others were lit up enough to see more details. They had a grabber actor-matronic in this house that was actually working the night I came through, which was awesome to see. Several nice animatronics were used throughout the haunt – standouts included the towering, fiery jack-o'lantern monster and a treacherous tilting walkway I had to cross! A gloomy soundtrack was the backdrop to this dilapidated graveyard, eliciting a feeling of being stuck in a limbo for lost souls, with a touch of rock midway through.
DEAD AND BREAKFAST: Just enough light was provided to help guests find their rooms, though the underground sewer-like area was significantly brighter. Mannequins came to life in one scene, jerking and twitching as though possessed. Similar to that of the Cemetery, the hotel's soundtrack was also on the darker side, eventually transitioning to something more 'underground,' with a bit of old-fashioned music laid over it to up the creep factor. Watch your step while checking in – the floors could get slippery! And it seemed a significant portion of the building was having a power outage… the lights weren't working, and I had to be mindful to avoid exposed wires on the walls. Lots of old antiques and random items cluttered up other rooms, coated in a layer of dust. Although it seemed to have some vacancies, it felt like the old hotel hadn't seen guests in a long time. What could've become of them all?
THE BUNKER: Sirens blared throughout the facility. Did something escape that wasn't supposed to? What was going on here?! Whatever it was, I had a feeling this was no ordinary hospital. An anxiety-inducing, high-energy soundtrack played to match the aggression of this haunt. Dead bodies were laid out under sheets on the tables in the Surgery room. A zombified animatronic doctor, performing a grisly operation, suddenly lurched through an open window to attack! A small amount of strobes and an e-prompt scare (where the actor triggers a flashing light and a sound effect upon appearing) were also used. Lighting was appropriate for the environment, though one hallway was almost completely dark, creating an opening for lurking hospital staff or patients to strike. Navigating another hallway requires pushing through hanging body bags, but be careful in doing so… you never know what- or who- might be hiding among them!
---
Scare Factor Score: 8.24
Scare Factor Scores – By Question

Scare Factor Scores – By Attraction

Scare Factor Review:
While moving through Necropolis, there is a lesson you will quickly learn, and probably the hard way: you aren't safe anywhere! Creatures and crazies are constantly on the prowl, and you may encounter them at any time… in the lobby, waiting areas, inside the houses, and even the midway! Between the roaming monsters and those waiting for you in each attraction, this place certainly aims to keep you on your toes for the entirety of your visit.
NIGHTMARE HOUSE: Many pop-outs and jump scares followed the 'haunted mansion' theme. Actors briefly appeared from behind curtains, grabbed at us from cleverly hidden spots, and sometimes circled around for repeated attacks in the same scene. Some animatronic startles were included, one of which was powerful and part of the haunt's finale. Keep an eye on your surroundings because some objects and furniture in the old home may not be as they appear… they could be concealing something nasty! Overall, I thought this attraction did a good job of conveying the idea that the manor was super haunted and anything could possibly come to life.
CEMETERY OF THE DAMNED: More than one of the maniacs prowling the graveyard threatened to put us in one of its many caskets. The whistling we heard from somewhere further off created a nice sense of apprehension. Look out – not all of the bodies in here are actually dead! There were tons of hidey-holes and secret spots for all of the cemetery's lost souls and night creatures to attack from, and they could scare you from any direction, even above! I wound up losing my group early in the walkthrough, leaving me a sitting duck for the cast, who teamed up and surrounded me more than once.
DEAD AND BREAKFAST: Need any help finding your room? Don't worry; the bed and breakfast staff are happy to stal– I mean, escort you to it. The actors in here made good use of the haunt's dark environment to get scares. Some jumps were tactile in nature… remember, watch your step and where you put your hands on the walls… the result could be SHOCKING. The blackout area was incredibly dark, with barely enough light to see, and I actually got lost in there for a bit.
THE BUNKER: I'm not sure what the doctor and his assistants did to these people, but this hospital had such an aggressive cast! Some struck more than once, finding ways to come at you again and again through the use of hidden doors or crawling/sliding under set pieces (one actor got me good diving under a table in Surgery). They also worked together to achieve scares: the main nurse kept following and talking to me, briefly causing me to forget the doctor was nearby and giving him openings to attack when I turned around. Patient Belo smartly hid behind the props in her spot – I didn't see her until she wanted me to! If I thought Dr. Cutter was a terror everywhere else, The Bunker was his territory, and he didn't hesitate to remind me of that… I was hunted relentlessly from beginning to end! (That man will be the death of me. How am I still alive?!)
---
Entertainment & Value Score: 8.76
E&V Scores – By Question

E&V Scores – By Attraction

E&V Review:
Although its evil denizens wouldn't easily let me escape, it took me approximately 29 minutes to complete all four attractions in the Dead City. With a General Admission price of $35, that brings their MPD (minutes per dollar spent) to 0.83. It's slightly below the dollar-per-minute I like to see in a haunt, but each portion was so well done it honestly felt longer. I was also consistently entertained from the minute I entered the lobby to the festival at the end, so I thought the price of admission was worth it for what was included. Another thing to remember is that I was alone for much of my time there, and lone wolves will always move along faster than a full pack.
With four themed haunted houses, roaming characters, and a festival full of fun, this creepy complex has plenty to offer any group a full night of frights. If you're feeling daring enough, consider finding your way UNDERGROUND and exploring Necropolis this spooky season.
---
View Full Score Sheet
---
Pics We Took From Our Visit:
---
---
Join ourspookyadventures!
We visit Halloween haunted attractions year-round! Follow us for haunted house walkthrough videos, behind the scenes footage, and more!