Netherworld Haunted House – Full Review
Netherworld Haunted House is a Haunted Attraction located in Stone Mountain, GA.
1313 Netherworld Way, Stone Mountain, GA 30087View All Details

Features:

Food/Concessions, Gift Shop/Souvenirs, "Hi-Tech" Attraction, You will NOT be touched, Original Characters, All-Indoor Attraction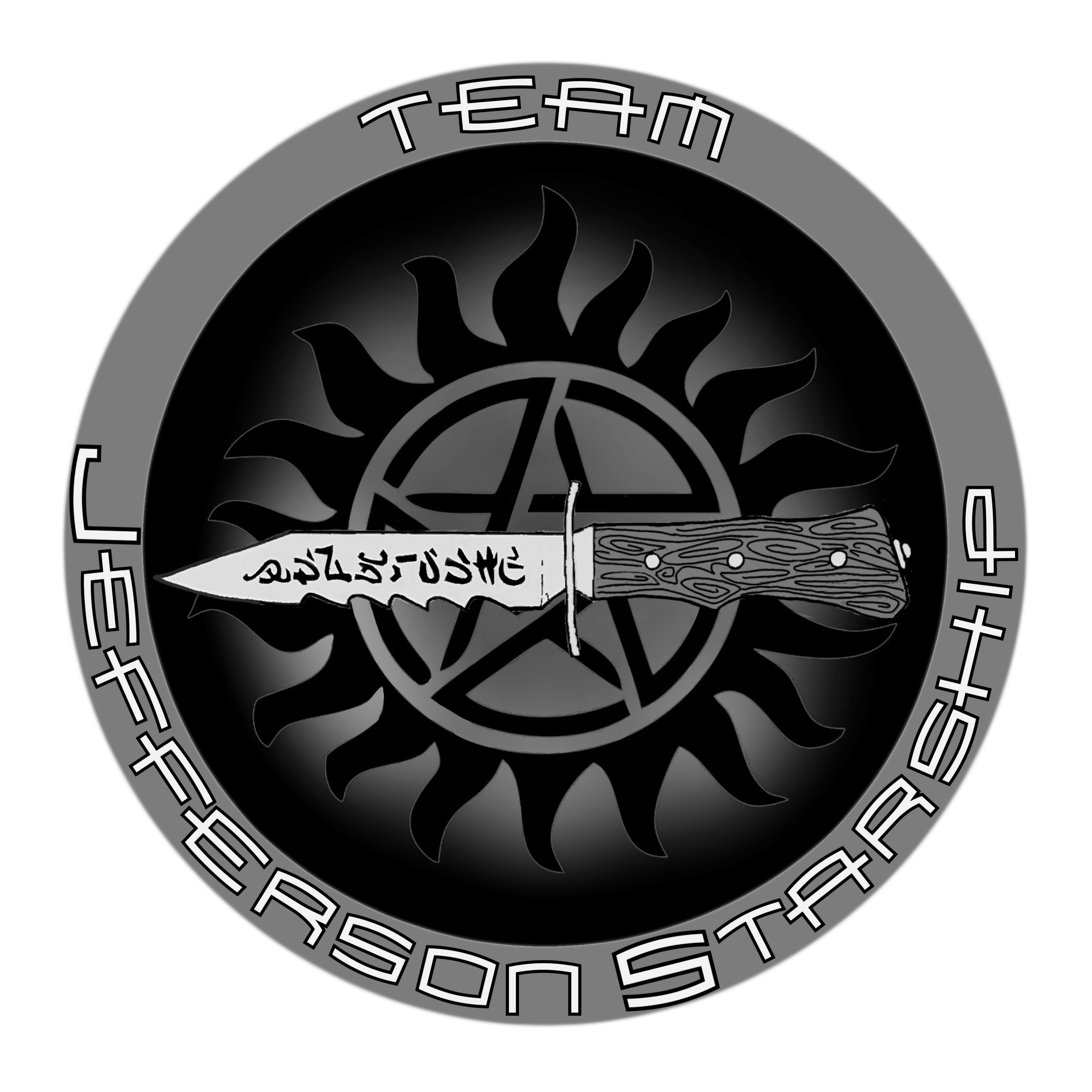 This attraction was reviewed on November 4, 2022 by Team Jefferson Starship.
---
About Our Reviews and Rating System
---
Final Score: 9.2
Final Scores – By Category

Final Scores – By Attraction

Summary:
While in Atlanta, GA this weekend, we jumped at the chance to once again see the world-famous Netherworld. Every year, this award-winning haunted attraction presents two houses (in addition to some other surprises) and the themes and stories for each of those change from year to year.
This year's houses were The Undying Horror and Parasitic. This was Netherworld's 26th year of operation, and they show no signs of slowing down or failing to come up with amazing bits of lore and story to completely surround and entertain their guests. The Undying Horror is a wonderfully horrific romp through an apocalyptic world beset by strange tentacled monstrosities and undead victims looking to spread the corruption to those who pass through their domains. Parasitic offers a similar theme of spreading chaos and infection as guests venture through a futuristic lab where some strange experiment has gone awry. While we obviously escaped, we can't be too sure about anyone else.
---
Cast Score: 8.67
Cast Scores – By Question

Cast Scores – By Attraction

Cast Review:
There is a huge cast of haunters spread throughout the Netherworld. These delightfully decorated creatures seem to pop out almost randomly from various nooks, crannies, shadows, and side passages. While most of them are not terribly interactive aside from a quick startle before they vanish once again, there are a few who take the time to interact personally with visitors that are passing by. Even though the overall theme in each house is similar, the characters are very different from one to the next.
---
Costuming Score: 9.68
Costuming Scores – By Question

Costuming Scores – By Attraction

Costuming Review:
The costumes and makeup at Netherworld are some of the best in the business; these monsters are completely realized and decorated head to toe to become the things out of nightmares. Characters seamlessly become part of the various scenes around them, blending in to such a degree that not only can they be hard to spot before they move, but they also are integrated to be a part of the scenes themselves.
Also stalking the grounds of Netherworld are a number of dedicated queue actors. No less detailed, these haunters are much more interactive, willing to stop and talk to guests, showing off for pictures or performing magic tricks.
---
Customer Service Score: 10
Customer Service Scores – By Question

Customer Service Scores – By Attraction

Customer Service Review:
On the way to visit Netherworld, there are numerous signs and billboards advertising the haunt ahead. On site, a large and well-lit parking lot sits across the street from the haunt itself ready to receive the scores and scores of visitors. Parking attendants and crossing guards are plentiful and help guide guests from the parking lot to the haunt as well as directing traffic. All of the staff we encountered were polite and helpful, from the ticket takers to guides to the various concession workers. Netherworld is such an expansive and sprawling place that there are as many non-costumed actors as there are monstrous haunters stalking the halls.
Information for the haunt (and other attractions) can all be found online with relative ease. Tickets can also be purchased before arrival so that guests can immediately hop into line to see the wonders beyond the walls.
---
Immersion Score: 9.33
Immersion Scores – By Question

Immersion Scores – By Attraction

Immersion Review:
Netherworld is a complete sensory experience. Layers upon layers of decor extended back from the path around us. The decorations extended in every direction, even above us, making our footsteps a part of the journey itself. Even beneath our feet there were actions and sensations going on – from thick rugs to shifting floors, our senses were completely immersed in the Netherworld.
As stated before, there is an ongoing story at Netherworld. Guests who aren't familiar with the attraction or haven't read up on the current season's storyline might not be able to articulate what the overall story is, but it is apparent that there is a tale being told. Netherworld is a haunt that we definitely have to keep our eyes open while we're inside because there's always something to see in any direction we turn our heads.
---
Special FX Score: 9.58
Special FX Scores – By Question

Special FX Scores – By Attraction

Special FX Review:
While there are some sounds that echo above and throughout multiple scenes in the haunt, there are also subtle little teasing sounds – water dripping, scurrying of little feet in the walls, and the like – that serve to not only immerse guests in the Netherworld, but also help make the entire haunt seem like a new world around the guests.
Animatronics of every shape and size loomed around us. At one point, these huge monsters even seemed to shake the entire room we were in as if it were a plaything, rumbling and shifting to their footsteps. Too, a giant eye-dotted monstrosity filled one room almost entirely and we had to find our way around its fleshy, swaying bulk.
---
Scare Factor Score: 8.72
Scare Factor Scores – By Question

Scare Factor Scores – By Attraction

Scare Factor Review:
Though we personally found it hard to be scared in Netherworld, that was mainly because we were in such awe of all of the scenery and props, the hard work and attention to detail that went into its presentation. Other guests we observed were not quite so enamored by their surroundings, falling victim to scares and tearing their eyes away from one horror or another.
Even in the midway between the two haunts where photo-ops, concessions, merchandise, and other entertainments abound, there were instances of guests shrieking in fright or collapsing to the ground after being surprised by yet another gruesome creature. We even saw a large group pass us by during our visit; some of them couldn't even look up from the floor due to the terror in their pounding hearts and shaking limbs.
Whether you're a first-time visitor to a haunt or you've visited scores of them, Netherworld is an experience that everyone should experience at least once in our opinion. Even if you don't usually get scared in haunted houses, there will still be a whole world of entertainment waiting beyond the doors to the Netherworld.
---
Entertainment & Value Score: 9.25
E&V Scores – By Question

E&V Scores – By Attraction

E&V Review:
Netherworld uses a system of timed-ticket entries to ensure a steady flow through the attractions. Too, ticket prices vary depending on the night of the season. All of the prices (for both General Admission and Fast Pass) can be found online, where guests have the option to purchase tickets ahead of time. This also means that guests can tailor their visit to meet their individual budgets as well.
Not counting time spent gazing in awe at the pre-haunt decor, slurping down Dr. Octane's Bizarre Beverages, or avoiding floating masses of bubbles, we spent about 40 minutes walking through both of the haunts. With General Admission prices that range from as low as $25 early in the season to $40 at the peak, that's still a great bargain for the time spent trapped within the otherworldly realm. During the peak of the season, even with the mitigation of timed entry, lines at this haunt can be daunting. We personally recommend the SpeedPass option for those who don't want to spend a lot of time standing in line. While the views are certainly worth the price, sometimes we prefer jumping straight into the scares. Netherworld never disappoints.
---
View Full Score Sheet
---
Pics We Took From Our Visit:
---
Promo Images:
Click to Enlarge
---
Guest ReviewsGuest Average: 10 out of 10
Mary – 10/10 – October 7, 2022It was my first time here and let me tell you it was worth the $$$ highly recommended! Very scary !
Mary – 10/10 – October 7, 2022It was my first time here and let me tell you it was worth the $$$ highly recommended! Very scary !
Grace – 10/10 – October 6, 2021I literally smiled so much my face hurts! This years haunt is spectacular! Engaging actors, top …show more notch houses from the moment you arrive to your last scream! 3D haunt is AMAZINGLY executed! Love The Collectors grave yard in the main haunt especially the stained glass window with two coffins bride and groom. Art work is off the chain. If you go to one haunt in your LIFE go to Netherworld!
---
Past Awards
---
2022 Awards
Most Immersive Haunt (Given by: Team Jefferson Starship)
---
2019 Awards
Highest Rated Haunt in Georgia (Given by: Team NecronomaPeach)
Scariest Haunt in Georgia (Given by: Team NecronomaPeach)
---
2017 Awards
Best 3D Effects (Given by: Team Jefferson Starship)
---
---
Past Awards
---
2022 Awards
Most Immersive Haunt (Given by: Team Jefferson Starship)
---
2019 Awards
Highest Rated Haunt in Georgia (Given by: Team NecronomaPeach)
Scariest Haunt in Georgia (Given by: Team NecronomaPeach)
---
2017 Awards
Best 3D Effects (Given by: Team Jefferson Starship)
---