Nightmare at 3008 – Full Review
Nightmare at 3008 is a Haunted Attraction located in Fultondale, AL.
1731 Decatur Highway, Fultondale, AL 35068View All Details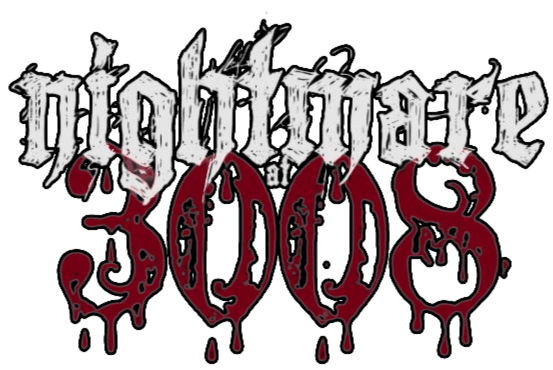 Features:

Free Parking, Restrooms/Porta Potties On-Site, Food/Concessions, Gift Shop/Souvenirs, Special Events, "Extreme" Attraction, You may be touched, Original Characters, Covered Outdoor Waiting Line, Indoor/Outdoor Attraction, Family Friendly

Most Recent Video from The Scare Factor:
(Scroll for Scores and Written Review)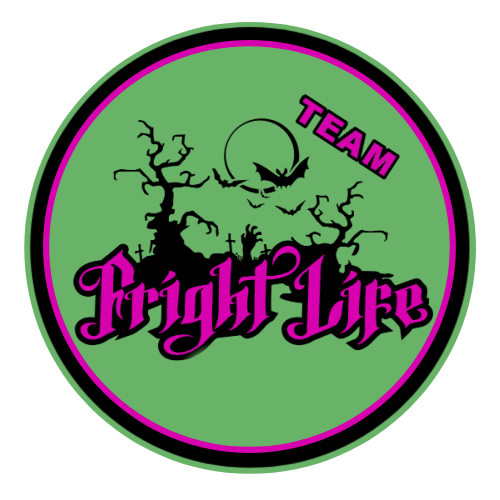 This attraction was reviewed on October 1, 2022 by Team Fright Life.
---
About Our Reviews and Rating System
---
Final Score: 8.41
Final Scores – By Category

Final Scores – By Attraction

Summary:
You enter the haunt, and an imposing behemoth bellows the rules and warns of what is to come. Turn back now or suffer the consequences. If you dare to move on, you immediately encounter a grated skywalk. As you begin to tread lightly ahead, you can feel you are being watched. You look down and realize that creatures are below, staring and waiting anxiously for you. No time to worry too much about that because at your feet is a chute. You cannot see where it leads, but there is only one option, you must descend blindly into the depths of Nightmare at 3008.
Located 15 minutes North of Birmingham in Fultondale, Alabama, Nightmare at 3008 has been haunting the area since 2012. They started with a small piece of land and then moved further down the street to an old bowling alley flanked by a thickly wooded area. However, you would never know just how massive this haunt is from the queue line near the entrance to the haunt. It took over 40 minutes to experience this entire multi-level, indoor/outdoor haunt. And management said that their goal is to get to 60 minutes!
If you are looking for your scare fix outside of the Halloween season, they have My Bloody Valentine, A Dysfunctional Christmas, and other events throughout the year that serve as fundraisers for a variety of charities. A canned food drive in November and a toy drive in December are just a few of those special philanthropic events. And a portion of their profits goes to Children's of Alabama Childhood Cancer Research.
---
Cast Score: 8.41
Cast Scores – By Question

Cast Scores – By Attraction

Cast Review:
There is something special about this cast at Nightmare at 3008. Any great haunt should have a cast that 100% embraces and embodies their characters, but these actors had a next-level commitment. When this haunt hires actors, the management encourages creativity. They allow actors to create their characters and have a say in the set design for their scenes in the haunt. They also allow the actors to own the rights to their characters. That generates a higher level of pride and commitment that other haunts may never get to.
Being a full-contact haunt, this cast is very interactive with those that enter their domain. They often worked people in our group into the story. I had a startling encounter in "The Manor" section of the haunt. "Madam," told us that she needed eyes for the baby in the room. She proceeded to examine my face and touch my eye sockets. Meanwhile, "Miss Candy" was holding the baby asking me to hold it for her. Before I could embrace the little one, I would say that she ultimately had "other" plans in mind.
Another stand out was the young lady working in the lab. She started up a creepy conversation with a woman in our group. The female lab assistant wanted to hold the guest's hand and kept pawing at her. The guest was getting uncomfortable, but she kept at it even as we scurried out of the room. As the rest of us passed the lab assistant, I realized she was holding a live mouse! She had been trying to get the guest to hold her mouse and was so sly about it. Made all of us gasp. When we let the guest know, she was shocked and freaked out. It was a memorable moment for all of us!
We did see a noticeable gap of actors towards the end of "The Woods" and in the queue area on our visit. We spoke to the operations team that night, and they had a very atypical number of actors call out, and unfortunately, the remaining actors had to cover more ground. That said, there was a robust crew of actors in all the other areas.
---
Costuming Score: 8.2
Costuming Scores – By Question

Costuming Scores – By Attraction

Costuming Review:
There are four main themed sections in this haunt, The Underground, The Asylum, The Manor, and The Woods. Since many actors create their characters, the costumes are varied and creative, but they are also cohesive with the areas they reside in. Some actors had more detailed makeup than others, but again, it was all appropriate, given their character and scene.
Special recognition goes out to "Cornbread the Baby" and his costume and mask. Creepy and disturbing, sir. Keep it up! We loved it!
---
Customer Service Score: 8.28
Customer Service Scores – By Question

Customer Service Scores – By Attraction

Customer Service Review:
Nightmare at 3008 has a great team. They were all friendly, helpful, and responsive in person and on social media. The haunt is located on a major road to the left side of "Mad Pies Restaurant & Bar." "Mad Pies" is owned by the same owners as the haunt. The restaurant sign was big and bright, and the haunt sign seemed to be a bit smaller and understandably darker. We missed the turn but realized it as we passed the signs. We were quickly able to turn around and get right into the parking lot. There was plenty of open parking when we arrived, but it did fill up later in the evening. Closer to Halloween, the haunt/restaurant parking will, no doubt, fill up even quicker, but adjacent lots are available to handle any overflow.
Overall, there were no safety issues. We had no trouble safely getting around in the outdoor areas, queue line, or staging area. I did experience one minor injury while in the haunt. A section of the haunt is almost pitch black, and part of the fun there is being disoriented. While my hands gripped a railing that I was using to help me find my way through the darkness, my thumbs collided with a rolling barrel effect. When I spoke to a team member about it, they apologized and said there is usually a bit more lighting in that spot.
---
Immersion Score: 8.13
Immersion Scores – By Question

Immersion Scores – By Attraction

Immersion Review:
Nightmare wanted to be sure that they had a "captive" audience the entire time we were in their haunt. They put us in small groups purposefully to ensure that everyone had the chance to see, hear, and experience everything.
There are four distinct areas, and each storyline flows seamlessly into the next. Every scene was fully decorated 360 degrees around us with realistic props and set designs. While there wasn't a great deal of design outside at the entrance to the haunt, it added to the anticipation. A "Spoiler" design was not necessary to hint at what was coming.
---
Special FX Score: 8.5
Special FX Scores – By Question

Special FX Scores – By Attraction

Special FX Review:
The set designs were realistic and made us feel like we were part of the story. The building façade at "The Manor" entrance was enormous, well constructed, and on par with movie sets. I stayed in the back of our group to give myself more time to look at it in detail.
How the walking paths were constructed added to the experience. There were inclined ramps, grated catwalks, and a chute you slid down that was so creative. It's not often you see a haunt that makes you slide your way into their haunt! The anticipation of what you will see at the end of the chute is palpable.
---
Scare Factor Score: 8.38
Scare Factor Scores – By Question

Scare Factor Scores – By Attraction

Scare Factor Review:
Nightmare has scares for all kinds of fears. Having an intense fear of heights, the beginning of the haunt with the grated catwalk was scary for me. The lengthy pitch-black portion of this haunt is intense as well. It is very disorienting, and we became so distracted trying to find a way out that we forgot about the actors. They didn't forget about us, however. They popped out at just the right time to get a full-voice scream out of us.
They have a few other scare-intensity options at Nightmare. They have a "Sensory Awareness Day" that allows guests to walk through without the flashing lights, loud noises, or jump scares. There is a "Not So Scary Kid's Day" where kids can come and trick or treat. They also have "Black Out Night," and we were advised that they have an "Extreme" option on request. It is a higher level of full contact and almost "no holds barred." You must reach out to the haunt to request it and schedule it in advance.
---
Entertainment & Value Score: 8.75
E&V Scores – By Question

E&V Scores – By Attraction

E&V Review:
In addition to their excellent, lengthy haunt, Nightmare at 3008 has a souvenir shop/concessions stand, a bar/restaurant, a stage with live bands, and a large seating area with picnic benches. The seating area works well with their queuing system. Once you arrive at the gate with your ticket, you are given a colored token. You can stay seated and enjoy the music and concessions while you wait for your color token to be called. Once called, you head to the queue line. That keeps the queue from being bottled necked and allows for the guests to relax and not stand for long periods of time waiting. An A+ on the efficiency of that system. is a great idea to help keep the experience fun.
Nightmare at 3008 gives you the most scare for your dollar spent. At 40 minutes long and only $25 a person, that works out to more than one and a half minutes for every dollar spent. That is a great deal, and speaking of deals, when you participate in one of the charity fundraisers, they often give discounts on tickets. The pricing on the more kid-friendly event days is $5.00 per person. Again a great deal of fun for the money spent. Tickets can be purchased online, or if you prefer to buy them on-site, it is cash only.
We had a great time at Nightmare at 3008! A scare-filled night that was an incredible 40 minutes long! There were effects that we haven't seen at any other haunt to date. Creativity always wins points with us. We spoke to the management team, who are passionate about maintaining a top-notch haunt. They have been in this business for a long time, and every year they plan on getting bigger, better, and, if you can believe it… even longer. If you are in Northern Alabama, you must make Nightmare at 3008 one of your stops.
---
View Full Score Sheet
---
Pics We Took From Our Visit:
---
Promo Images:
Click to Enlarge
---
Guest ReviewsGuest Average: 10 out of 10
Willa – 10/10 – September 23, 2023The best. We love haunts and this one is hands so unique and awsome. No animtronics all REAL people. …show more The scare is there the fun is there and everyone is so amazing. The theme fits the music is good. 10/10 will be back and absolutely recommend. **Still need step.boosters for short people**
Tammi – 10/10 – September 23, 2023My niece and I go every year and for every holiday. It's our favorite haunted house. Believe me we …show more love haunted houses so if it's our favorite it says a lot. Coffin guy in the woods was awesome awesome and our favorite
John – 10/10 – April 13, 2018This place is awesome! It has a little bit of everything. They open during several points of the …show more year, including Valentine's Day, and whenever there's a Friday the 13th! The one thing I think that makes it different from every other haunt in the area is there's something different EVERY time you go! Good actors, they don't rely on a bunch of props and junked up animatronics to scare you. Just some good, old school scary people! I've been several times, and I'll definitely be back!
---
Past Awards
---
2022 Awards
Miss Candy - Candace Merritt (Given by: Team Fright Life)
Madam - Lori Bryan (Given by: Team Fright Life)
---
---
Past Awards
---
2022 Awards
Miss Candy - Candace Merritt (Given by: Team Fright Life)
Madam - Lori Bryan (Given by: Team Fright Life)
---
Join ourspookyadventures!
We visit Halloween haunted attractions year-round! Follow us for haunted house walkthrough videos, behind the scenes footage, and more!