Nightmare at Stagecoach Hollow – Full Review
Nightmare at Stagecoach Hollow is a Haunted Attraction located in East Liverpool, OH.
50435 Stagecoach Road, East Liverpool, OH 43920View All Details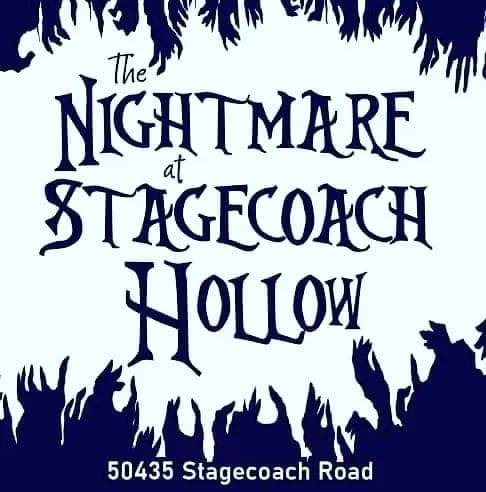 Features:

Free Parking, Restrooms/Porta Potties On-Site, Food/Concessions, Gift Shop/Souvenirs, You may be touched, Original Characters, Uncovered Outdoor Waiting Line, All-Outdoor Attraction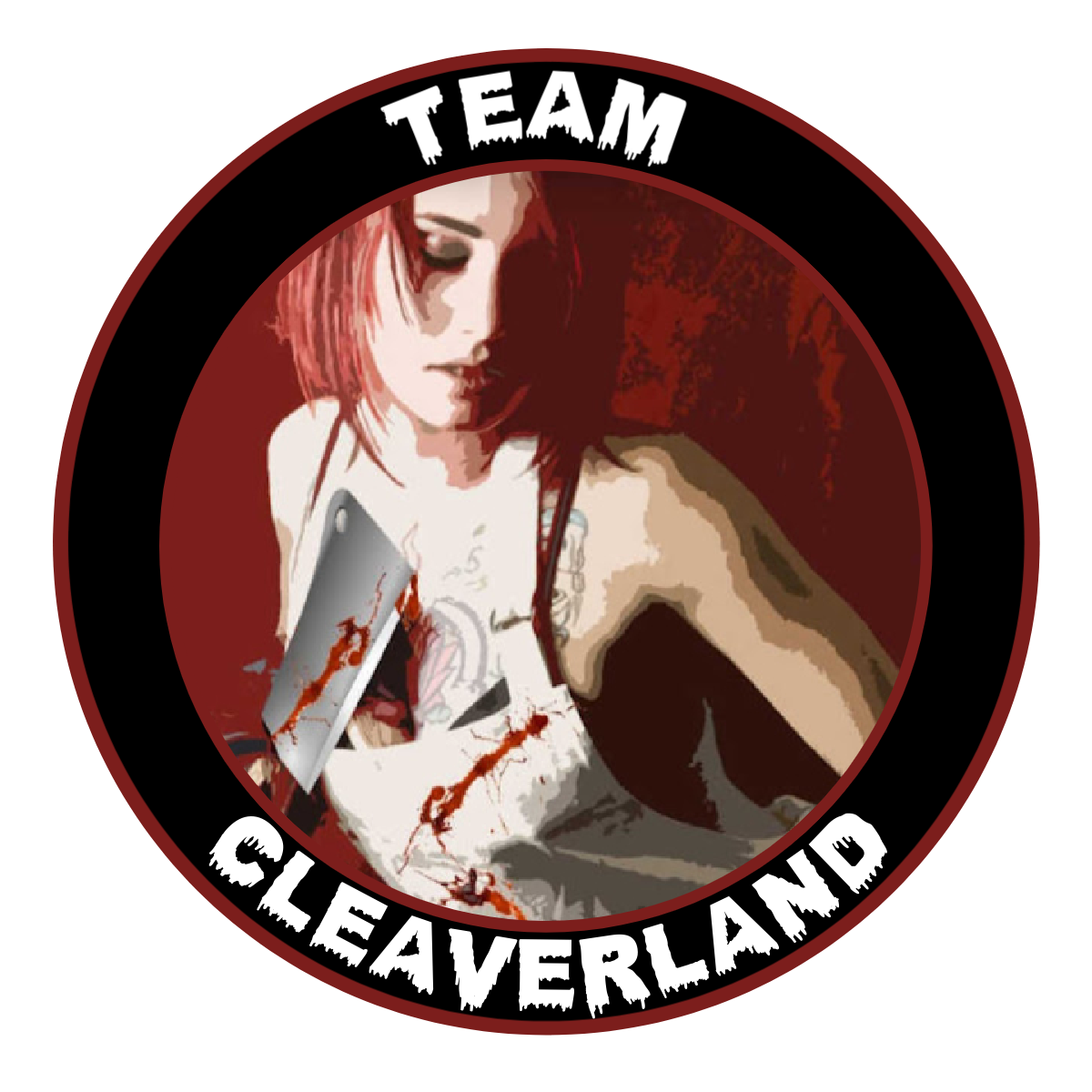 This attraction was reviewed on October 28, 2022 by Team Cleaverland.
---
About Our Reviews and Rating System
---
Final Score: 8.11
Final Scores – By Category

Final Scores – By Attraction

Summary:
The Nightmare at Stagecoach Hollow (NASH) is finishing up its second season. They sure do a lot right for a sophomore attraction!
This dark and foreboding trail mixes in a corn maze and a walkthrough in and out of spooky structures to get the blood pumping and mouths screaming.
Proceeds benefit the local Kiwanis Club to support that organization's good works. The attraction will be open on Friday & Saturday, November 5-6, 2022.
---
Cast Score: 7.83
Cast Scores – By Question

Cast Scores – By Attraction

Cast Review:
NASH fielded a pretty good amount of actors. They seemed a little sparse in the beginning, but their numbers grew past that point.
Kid actors can sometimes be an unscary liability, or extremely creepy. The ones here creeped us out big time! A junior jester in pigtails invited us into the funhouse and teased us all the way through it. Other tiny terrors got in our way and challenged us, saying crazy stuff in freaky strangled voices: 'I can smell your fear.' 'Do you want cancer?' 'You're going to hell.' Shocking!
The grownups were no slouches, either. The manic and persistent chainsaw creep kept showing up to harass us. Skull guy in the cemetery and his odd buddy had a calmly sinister way of moving and delivering disquieting lines. The macabre nuns followed and taunted us. Uncle Mike the butcher requested a limb donation. A killer kicked his way out of an ambulance and silently stalked us. The corn farmer told us how he made his kids help, ummmm… enrich the soil. Collectively, this group displayed their mettle in the haunt-performing arts.
---
Costuming Score: 8.12
Costuming Scores – By Question

Costuming Scores – By Attraction

Costuming Review:
Faces came in a mix of masks and makeup. White paint jobs often came accented with a thin web of spindly spider vein blood spatters, or scar and similar prosthetics. The ones with simple white bases played well on this dark trail. The darker or busier masks proved a bit tougher to pick up visually. Most characters had a pretty good level of detail going on in their outfits.
The nuns and witches appeared in appropriate fear gear and looked gruesomely evil. The ambulance killer terrorized with a particularly gnarly mask. A scarecrow had the inanimate prop look down cold. The manic chainsaw wielder melded a Jokerish neon green haircut with black metalesque white face paint/black lips, and eyes/upside down crosses.
The graveyard duo mentioned in Cast sported interesting looks. Skull guy dressed rather nattily, topped off with a stylish black hat. His friend was a big dude who affected a dollish look with long straggly white hair. One kid came toward us with giant glowing red eyes, and the mini-clown with pigtails cavorted in a white and black harlequin look.
---
Customer Service Score: 9.47
Customer Service Scores – By Question

Customer Service Scores – By Attraction

Customer Service Review:
The Nightmare at Stagecoach Hollow is located in East Liverpool, Ohio, on the Pennsylvania border about an hour west of Pittsburgh. GPS took us right to the spot – but we went past it a bit. The attraction sign is dim when it gets dark, so look for the blinking lights and an old jalopy out front. The driveway in is also a bit dark, but the (free gravel) parking lot has lights.
Continuing the dark theme, once the sun went down, the ticket booth and concessions signage could have used some lighting because they were hard to read. But otherwise, everything appeared clearly organized and laid out. We want to note that groups got sent through after a carefully timed interval, allowing the actors to recalibrate. Any type of crowd control is always much appreciated.
The staff here was sweet as pie. That includes crew, ticket agents, food stand folks, door people, and especially the mascot at the trail's entrance: Lizzie the husky, looking adorable in her NASH t-shirt!
We had a couple more stumbles here than any other trail this year, but if you take your time and watch your step you should be fine – yes, that is easier said than done when rushing away from chainsaws!
The attraction does not operate a website. They run a Facebook page featuring important visit info.
---
Immersion Score: 7.93
Immersion Scores – By Question

Immersion Scores – By Attraction

Immersion Review:
The overall dark atmosphere and environment set things up nicely. On the way to the ticket stand, we came across a lovely crackling fire pit and a hearse wagon holding the remains (?) of Dracula. Next to the ticket cabin, a food stand offered hot dogs with all the condiments and snacks like nachos with cheese dip.
On the way to the trail entrance stood a skeleton and an awesome howling werewolf animatronic. A fire barrel warmed up the entrance way, where we waited in front of an eerily illuminated log cabin.
That design style predominated, resulting in an effective aesthetic throughline that made much of the walkthrough appear much like it happened in an abandoned (invaded? infected?) village. The very dark and natural wooded atmosphere also helped us lose ourselves in the experience.
Following the final funhouse maze, a fairly long and spookily illuminated stroll back up to the ticket and firepit area allowed for a good cool-down and ease-back into reality.
---
Special FX Score: 7.76
Special FX Scores – By Question

Special FX Scores – By Attraction

Special FX Review:
NASH showed off a good design sense, with its somewhat ramshackle-appearing but still obviously quite solidly constructed wood structures and fencing, all of which employed the same overall 'look.' Coupled with its generally dark lighting sensibility that delivered just enough lighting to highlight or set off scenery, sets, and props, this combination provided a strongly unified feel all along the walkthrough.
Standout sets, all imaginatively staged and deftly designed, included a bloody butcher shop; a diabolical church with an unholy bible; the witches' lair with pleading victims; the ambulance massacre scene; and the opening cabin that featured cages filled with lively bat skeletons.
---
Scare Factor Score: 7.99
Scare Factor Scores – By Question

Scare Factor Scores – By Attraction

Scare Factor Review:
We came to feel the weight of the pervasive, unsettling blanket of darkness as a defining characteristic of this haunt. It heightened uneasiness and greased the wheels for scares as actors took their pick of shadowed nooks from which to attack.
The corn maze delivered numerous startles, from hiders in the stalks to uncomfortably long encounters with creepos who boldly confronted us in the open after we turned a corner. As first mentioned in Cast, the child actors creeped us out no end with their performing confidence, malicious manner, and uncanny dialogue.
Multiple chainsaw encounters (sometimes with multiple chainsawers!) got our blood racing. A pair of creepy nuns followed us a long way through the unholy church and beyond, seemingly breathing down our backs and offering unwelcome commentary on our situation. The scarecrow pulled off the finest illusion of 'prop or not?' we saw this year. And the ambulance scene, where we witnessed the handiwork of a psycho before he sprang out to pursue us, put us on edge.
---
Entertainment & Value Score: 8.23
E&V Scores – By Question

E&V Scores – By Attraction

E&V Review:
Our waking nightmare lasted 21 minutes. Against the $15 general admission, the MPD (minutes of in-attraction entertainment per dollar spent) was 1.4. That's a good bit above the 1.0 minimum baseline we generally want to see. Figuring in the healthy amount of entertainment we enjoyed, we thought NASH gave good value – especially seeing as how sub-$20 tickets are becoming hard to find these days.
Nightmare at Stagecoach Hollow put on a good show to help send us off into the sunset on our last evening of haunt reviewing in 2022. Places like this are why we keep seeking out new attractions… and we are rarely disappointed! We can't wait to return and see what new nightmares this creepy cast and crew can unleash in future seasons.
---
View Full Score Sheet
---
Pics We Took From Our Visit:
---
---
Guest ReviewsGuest Average: 10 out of 10
Cassi Sonntog – 10/10 – October 23, 2021Awesome haunt! Great interaction with the customers! Both funny and scary at the same time! …show more Definitely will be going back next year to see what they do different! Can't wait!
Megan E Labuda – 10/10 – October 1, 2021Such an awesome haunt! I would recommend it 100%! Jeremy you out did yourself man! Can't wait to …show more come back next year! Brought back some amazing and terrifying memories!
Join ourspookyadventures!
We visit Halloween haunted attractions year-round! Follow us for haunted house walkthrough videos, behind the scenes footage, and more!