Nightmare Factory – Full Review
Nightmare Factory is a Haunted Attraction located in Havelock, NC.
29 Park Lane, Havelock, NC 28532View All Details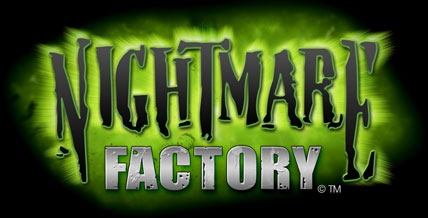 Features:

Free Parking, Restrooms/Porta Potties On-Site, Food/Concessions, Gift Shop/Souvenirs, "Old-School" (Low Tech), You may be touched, Original Characters, Uncovered Outdoor Waiting Line, Indoor/Outdoor Attraction, Family Friendly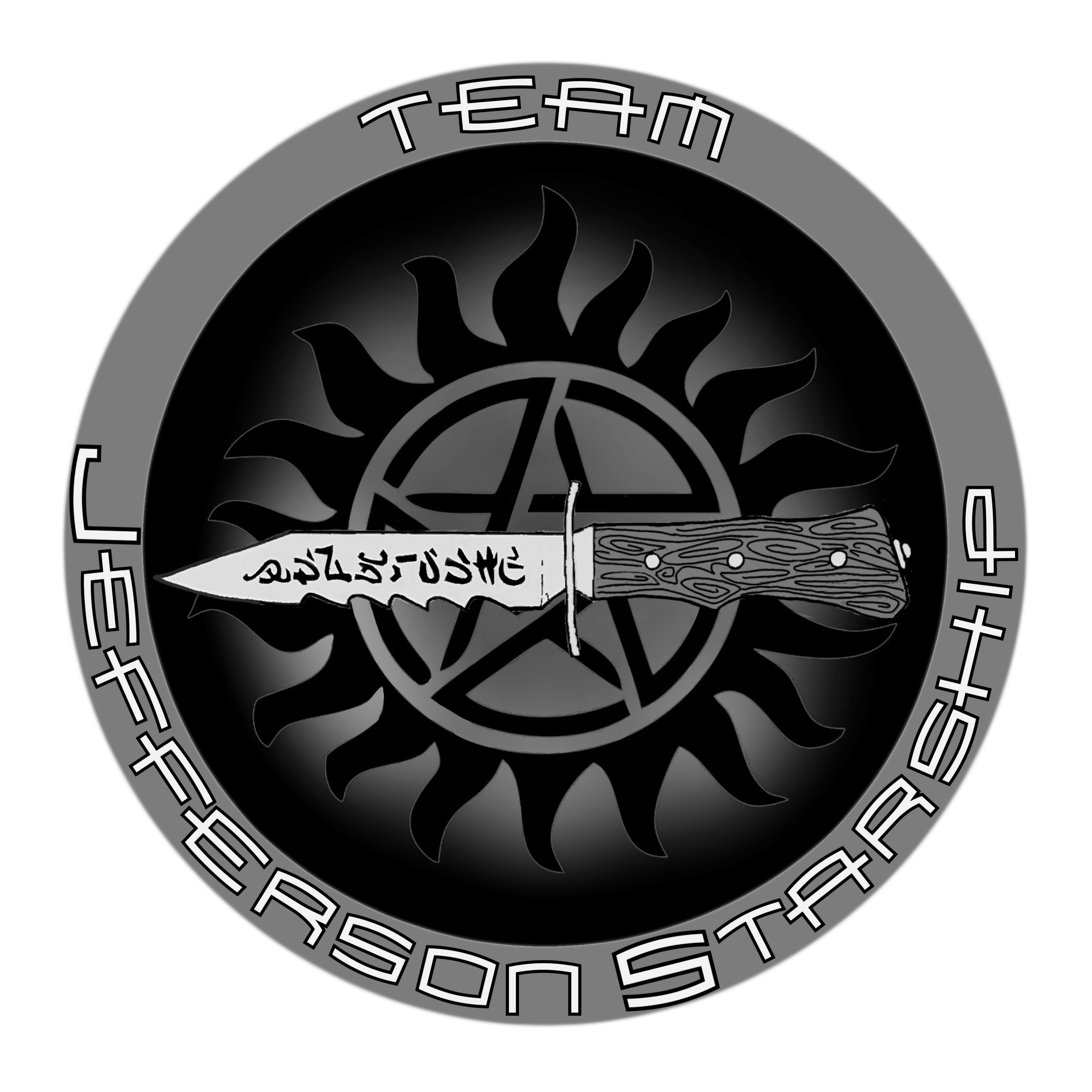 This attraction was reviewed on October 7, 2023 by Team Jefferson Starship.
---
About Our Reviews and Rating System
---
Final Score: 9.39
Final Scores – By Category

Final Scores – By Attraction

Summary:
There are two Nightmare Factory experiences, and you can choose which one you want and schedule your visit accordingly. Before 9 p.m., there is a PG-13 show that will take you through the terrifying world of Albert Knight and his torturous experimentations. Out on the street by the entrance, there's a main stage that has regular entertainment, including an hourly monster rush where the ghouls prowl through the crowd, and Scud summons pyro dancers and spits literal fire.
Some of the hardest working haunters in the business are here, and our team was really blown away with the amount of work they put into the show. There are two houses this season with separate ticket prices, the main attraction, which has four houses within it, and the Narrows, an all-new claustrophobic pitch-black maze. After 9 p.m., all of these delights turn R-rated, the street shows include more visceral content, and the monsters are free to curse and grab at anyone foolish enough to approach them.
---
Cast Score: 9.6
Cast Scores – By Question

Cast Scores – By Attraction

Cast Review:
The Nightmare Factory excels at a lot of things, but in the cast department we had a hard time limiting the list of people we wanted to name and applaud. Directly after our shoes hit the parking lot pavement we were already seeing monsters up ahead working the crowd and the lines. High energy is not the right term for these haunters, every Nightmare Factory monster does the work of three or four monsters in many haunts. The first zombie shambled his way towards us through several scenes without us seeing where he came from and making us jump every time. Mew Mew's crowd work was delightful, between balloon animal tickles and silent, totally not creepy we swear, playful interactions Mew Mew left us speechless.
We saw two monster parades and neither the escaped patient wielding the dragon staff or the suspiciously friendly clown with her fans of fire ever slowed down. Up on the stage, Scud managed to hype the crowd despite being squeezed by a 12-foot python, smashed by a sledgehammer into real spikes, and tipped in staple-driven dollars to his face.
Our entire trip through the clown house was full of bouncing, giggling, psychotic clowns that wanted to drive us forward to the waiting arms of the Butcher. Regarding the Butcher, he delivered one hell of a jump scare as he came out of nowhere to send us running forward. He made for an incredible finale for his house and lived up to the threats the clowns gave us about him. A doctor with sparking blades and a nurse wielding a circular saw had incredible timing as one delayed us with threats of dismemberment and the other wanted to punish us for being late. And of course, there needs to be a lot of applause for the timing of their hidden chainsaw person. Whoever they are, they had people screaming and scattering.
---
Costuming Score: 9.6
Costuming Scores – By Question

Costuming Scores – By Attraction

Costuming Review:
Nightmare Factory has the distinction of being an all makeup, no mask haunt. Thanks to their smaller staff size, they're able to do separate and unique monster looks with makeup that had absolutely incredible endurance. Scud's big hammering included us seeing that the makeup artist is so thorough they painted every inch of him to be the perfect zombie. There was a laser wielding monster in the midway that snaked their way through the crowd in a skeleton leotard whose face had a deep and concerningly placed hole. The Bellhop's skin had incredible detail that matched his look perfectly, and the Butcher's makeup mixed with the saw blade expertly applied to his head left a big impression when he came for us.
Clown makeup and costumes are all wonderful, and there is not a single bright white sneaker in sight. Zombies' costumes looked organically worn and ripped, and the staff of the asylum were all perfectly thematic. Mew Mew's monochromatic look was particularly perfect, adding a somber tone to her playful demeanor. This haunt cherishes characters, and they build on the skill and talent of their staff with brilliant makeup and great costuming.
---
Customer Service Score: 9.94
Customer Service Scores – By Question

Customer Service Scores – By Attraction

Customer Service Review:
The team at the Nightmare Factory are a delight to watch in action because they are passionate about what they do. More like a family than work colleagues, the monsters here play off each other and enhance the performance. This same energy is applied to security, safety, and customer service. There is ample parking, and they've got it well-lit. There's clear signage, and their website offers easy options to purchase online, as well as properly sets expectations of what you'll see when you arrive and which part of the night is right for you.
Everyone we spoke to was helpful and friendly. Their consideration of their customers is evident in details like their non-costumed staff wearing bright green cuffs to be easily spotted, and splitting the night into two ratings so that families can enjoy the haunt they think is right for them.
Nightmare Factory also has food on premises with Jerry's Hot Dogs and drinks in their merchandise shop, where you can also pick up t-shirts, magnets, and stickers. This is as safe as you can be when traveling through a set of buildings haunted by the victims of a psychopath.
---
Immersion Score: 9.48
Immersion Scores – By Question

Immersion Scores – By Attraction

Immersion Review:
Once the evening begins, the street in front of the Nightmare Factory closes, and Scud takes the stage and starts to whip up the crowd with banter and pyrotechnics. There's an hourly monster rush that lets you admire the characters, or cower in fear, and a grand façade on the new Narrows.
The story of Albert Knight's descent into the depths of evil is played out at the start of the haunt after you cross the threshold, and then a proper British gentleman greets you and leads you into Albert Knight's cursed creation. Scenes flow very smoothly together, and there are details in every corner of the haunt that we were pleased to see. The story plays out in a clear line, and the scenes help to tell it.
There was an incredible room where fog machines and lasers obscured vision, and a maddening hallway where the lights flash and make it hard to tell if the doors are opening or closed. In the zombie scenes, there were long spikes with flesh on them, and it added a very visceral realism to the scene. We gawked at a grand parlor, and then a nursery where nestled in the crib, there was a skeleton baby doll we focused too closely on. There is a world here and the strategy the haunt has employed to make it flow and work is tremendous.
---
Special FX Score: 8.5
Special FX Scores – By Question

Special FX Scores – By Attraction

Special FX Review:
There are a lot of old-school effects being used at the Nightmare Factory, and they were all on display while we visited. Strobe lights placed in carefully colored and designed halls add movement and depth to the scene, neon designs jump out and distract you in the 3D Clown House, and the monsters have a wide variety of props that interact with the set pieces to shock and surprise.
The length of the house is full of things to praise when it comes to this category, but the new Narrows is a masterful achievement at applying these theories. The pitch-black mazes are indeed pitch black; there is no cheating by looking up to the ceiling. Surprises are around every corner, and materials and tricks are used to create textures and sensations that are truly disturbing.
---
Scare Factor Score: 9.28
Scare Factor Scores – By Question

Scare Factor Scores – By Attraction

Scare Factor Review:
Halfway through our visit to the Nightmare Factory there was a bit of a line backup as they had to close the haunt down for a minute and do what they explained equated to handling a chemical spill. You see, someone had the piss scared out of them.
Our team was fully jumpy after we met the Butcher and by the time we reached the Narrows we were fully immersed in the special energetic form of terror that the Nightmare Factory offers. We saw people scattering and running from different monsters, we heard screams, and we even saw someone abandon their entire group and flee the haunt. This is a great place to go to get scared. There's something for everyone, and if you buy the extra ticket to the Narrows and take it before or after there's a constant increase in pressure until you're soaked in the perfect amount of fear. The monsters here work very hard to gain these reactions, and they are successful.
I will add that there is another kind of horror in the midway during the R-rated show where Scud displays the amazing resilience of a zombie in the face of pain. It's a very special offering that the Nightmare Factory has where there is the horror of the haunt, and then the horror of the no tricks feats of endurance Scud displays. But two of us, myself being one of them, fled during the dirtiest ear competition.
---
Entertainment & Value Score: 9.58
E&V Scores – By Question

E&V Scores – By Attraction

E&V Review:
General admission to the main four houses is $25 and the Fast Pass is $45. Getting into the Narrows is $10 and $20 for Fast Pass. We usually recommend Fast Pass because we like to see more than one haunt in an evening, but here we recommend it because at one point the line to get in was longer than the haunt.
Nightmare Factory is a must-see, a true family and community haunt that shows what a skilled and nimble team can do with owners just as passionate about scaring people and putting on a good show. There is so much punch in this haunt that your money is more than well spent. Our only regret is that we live so far away from it, because we'd be here throughout season and into their special Christmas show.
---
View Full Score Sheet
---
Pics We Took From Our Visit:
---
Promo Images:
Click to Enlarge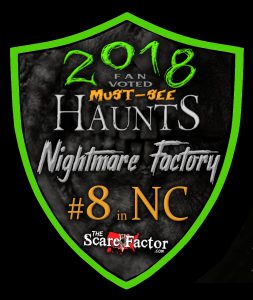 ---
Guest ReviewsGuest Average: 8.54 out of 10
Tammy – 10/10 – November 4, 2022They blew me away on 10/12 with the Halloween scare but they really topped it tonight with the …show more haunted Christmas!! This a must see!! All characters props and makeup outstanding!! But really loved jack!!!
Charles – 10/10 – October 8, 2022Wow! This place is great. From the outside shows to the inside haunt, we really felt like we got our …show more moneys worth! And it's actually scary! We jumped and screamed more times than we could count. Definitely coming back here again.
Angel – 10/10 – October 10, 2020OMG. What a Thrill. Spent 25.00 for 4 attractions. Drove 45 minutes to get here and got scared out …show more of my white. First time we to it. It was awesome. Thank you
---
Past Awards
---
2022 Awards
Best Makeup (Given by: Team Jefferson Starship)
Skeevy the Sideshow Psycho - Damien Duggan (Given by: Team Jefferson Starship)
---
---
Past Awards
---
2022 Awards
Best Makeup (Given by: Team Jefferson Starship)
Skeevy the Sideshow Psycho - Damien Duggan (Given by: Team Jefferson Starship)
---
Join ourspookyadventures!
We visit Halloween haunted attractions year-round! Follow us for haunted house walkthrough videos, behind the scenes footage, and more!