NightMARE Island – Full Review
NightMARE Island is a Haunted Attraction located in Vallejo, CA.
1080 Nimitz Avenue, Vallejo, CA 94592View All Details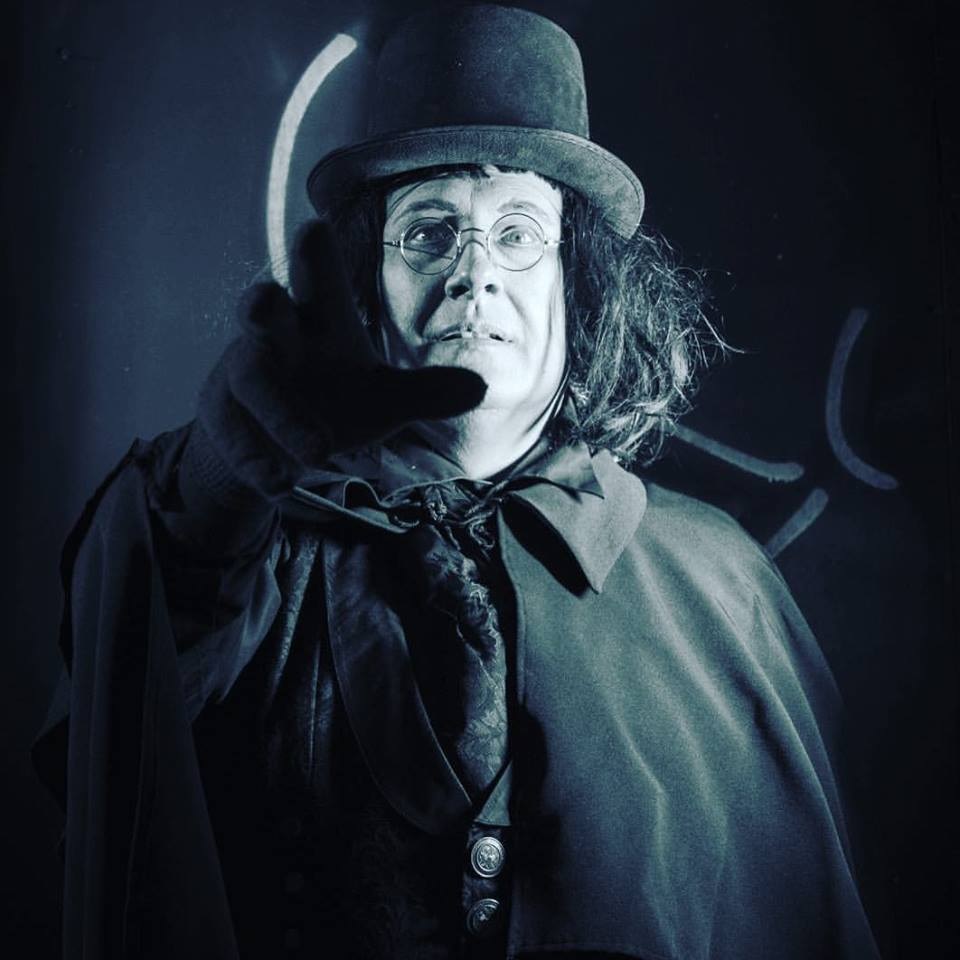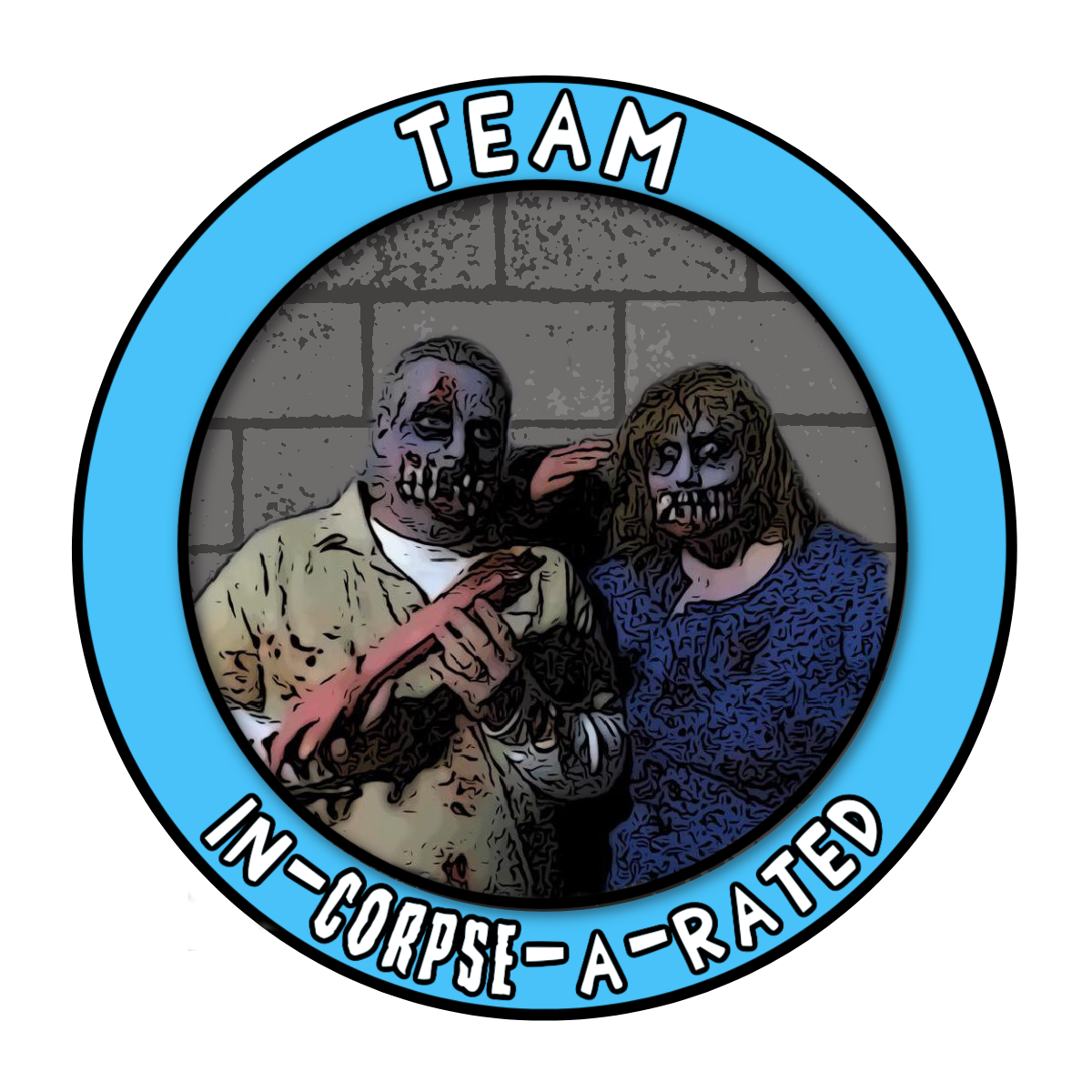 This attraction was reviewed on October 19, 2018 by Team In-Corpse-A-Rated.
How Do We Get These Scores?

Final Score:

8.71
How Did We Get This Score?

Summary:
Nightmare Island Haunted House returns to summon up scares at Mare Island in the city of Vallejo, California. During October, Nightmare island serves as one of the main fundraisers for the Mare island Shoreline Heritage Preserve, a public park with scenic views of the San Pablo Bay.
Mare Island has a long-storied history. Shortly after California became a State, the US Navy established their first Pacific Coast Base at Mare Island. The base was in operation throughout the Spanish-American War, World War I and World War II, specializing in ship building, from wooden ships, to destroyers, to nuclear submarines. There were military budget cuts in the 1990's, and Mare island was closed in 1996. The Haunted House is in a former concrete bomb storage building on Heritage Preserve.
The price of a ticket includes the Haunted House, a tour of the old Navy Cemetery (the final resting place of the daughter of Francis Scott key, author of the Star-Spangled Banner) and a Ghost Story Walk.
There are various theme nights scheduled during their haunt season; among those are a Hearse Car Show, a Goth Beauty Pageant, a horror short subject film festival, a snake exhibit and a lizard exhibit.
For the purposes of this review, we only attended the haunted house. What we can say is there is a 'home craft' feel to this haunt that is refreshing to see when compared to others. There are various scares to be found throughout Nightmare Island and our review team did have a good time.
---
Cast: 8.73
How Did We Get This Score?

Nightmare Island had enough actors to keep our interest throughout the haunt. There were a few areas without actors, but there were special effects to fill in the void. The actors were all believable and convincing, and they brought enough intensity as the scene needed. Nobody broke character.
We give a special acknowledgement to the girl in the meat grinder. One of the hardest jobs in a haunt is playing the victim because you need to muster enough emotion to draw empathy from guests. That girl screamed her heart out in bloodcurdling terror, and we hope she didn't lose her voice at the end of the night.
There were various moments of interactivity with the actors, from the waitress in the restaurant engaging us, to Jason Voorhees stopping us momentarily, to the evil teddy bear lunging at us. The majority of the haunt actors were either silent, screaming for their lives or trying to engage us. Nightmare Island did have a good variety of characters dispersed throughout the haunt.
---
Costuming: 8.55
How Did We Get This Score?

All of the actors' costumes were complete and appropriate for their respective scenes. Notable standouts were the evil teddy bear with saber teeth and the zombie line actor. The makeup used was applied well and focused on primitive styles. The only memorable mask was the hockey mask of Jason Voorhees and it did look like a match with the Friday the 13th films.
---
Customer Service: 9.18
How Did We Get This Score?

Locating Nightmare Island is a bit tricky if you're not familiar with Mare Island. We didn't see any signs to direct guests until we were just down the road from the haunt's location. Nightmare Island is handicap accessible and we couldn't find any trip hazards or anything dangerous. Staff and security were on site, and were helpful and friendly. Information is easy to find, because Nightmare Island has a website and various social media.
---
Atmosphere: 8.8
How Did We Get This Score?

As we drove up to the location, we could tell we arrived at a haunt. The building that houses the haunt is a visually boring structure, so they added various decorations, such as a mock cemetery and string lights to liven up the place. The atmosphere does build anticipation for entering the haunt.
---
Special Effects:

8.9
How Did We Get This Score?

This year, Nightmare Island has added a couple of video monitors, posed as windows, to show zombies growling and intimidating guests. Even though there's a touch of high tech, Nightmare Island is mostly an old-school haunt with homemade decor. There were a few animatronics, such as the shaking chandelier at the beginning and the zombie boy rotating his head 360 degrees. Sadly, there was a room dedicated to the Alien Franchise, but the Face hugger and Xenomorph were not moving. Overall, the scenery was well detailed, especially the children's playroom and the restaurant. The various bugs in the pizzas made a strong visual impact. Nightmare Island maintains its suspension of disbelief and the special effects generated some good scares and entertainment.
---
Theme:

N/A
How Did We Get This Score?

Nightmare island does not have an overall tying theme. Each room in the haunt has its own independent theme and it was quite obvious what the theme was when entered. The only way we could say the location authenticates the theme is by saying the haunt is in an old abandoned building, but none of the various themes we saw could be connected to the historical past of the Navy Base.
---
Scare Factor:

8
How Did We Get This Score?

Nightmare Island had various scary moments, but the most notable was the evil teddy bear in the children's playroom. It did look like a stationary prop and took us by surprise when it moved. There was a zombie room where we could feel the actors grab at our ankles, and that also caught us off guard. The actors engaged everyone in our group and most of the scares came from startling us unexpectedly. The haunted house didn't have a big finale, but when leaving the compound to head back to our car, an actor in a vegetation suit startled us from behind a row of tall plants, which was the last scare of the night.
---
Entertainment & Value:

8.5
How Did We Get This Score?

Our review team was satisfied with the entertainment received at Nightmare Island and we believe customers will get their money's worth. Outside the main haunt is a festive atmosphere, with vendors selling various Halloween-related trinkets and line actors engaging with guests. We didn't make it to a theme night and didn't get to do the Ghost Walk or Cemetery Tour. Guests also have the option of a Paranormal Investigation for $5 more. All available space was used well and we saw no dead zones.
---
How Did We Get These Scores

Promo Images:
Click to Enlarge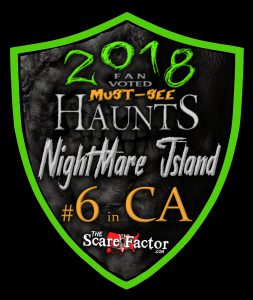 ---
Guest ReviewsGuest Average: 9.52 out of 10
Jaime Esparza – 10/10 – October 13, 2018The haunted house has very great effects with spooky sounds and great scary actors. It has multiple …show more rooms with different themes in each one. Multiple real hearses. What makes it one of the best places for the scare factor is the actual history of the place that dates back 1000s of years. There is history of indigenous people being buried there, Spanish, Mexicans when it was part of Mexico, and the historic history of the US Navy after 1848. The place has the oldest military cemetery West of the Mississippi. It is well documented that there are real spirits at the location. The cemetery tour is a must. You will feel the spirits around you. They also show up in some pictures.
Kat Von Tanner – 10/10 – October 31, 2017OMG… THIS was the BEST freaking haunt ever! Not only was it a haunt, but it had venders, food …show more concessions, a haunted cemetery tour AND a smaller fake cemetery for kids. I would recommend a visit to Mare Island 100%!
Jaime Esp – 10/10 – October 21, 2017This is the only place you can go to visit that haves the oldest military cemetery west of the …show more Mississippi, haunted barracks, HearseCon,ghost hunts,halloween film Festival, and various other spooky events. All the money goes back to a great local Charity and helps to pay for the all volunteer park to be maintained.
---
Past Awards
---
2018 Awards
Best Victim Actor - Girl in the meat grinder (Given by: Team In-Corpse-A-Rated)
Best Homemade Props (Given by: Team In-Corpse-A-Rated)
---