Nightmare Manor – Full Review
Nightmare Manor is a Haunted Attraction located in Middletown, OH.
1601 S University Blvd Suite A, Middletown, OH 45044View All Details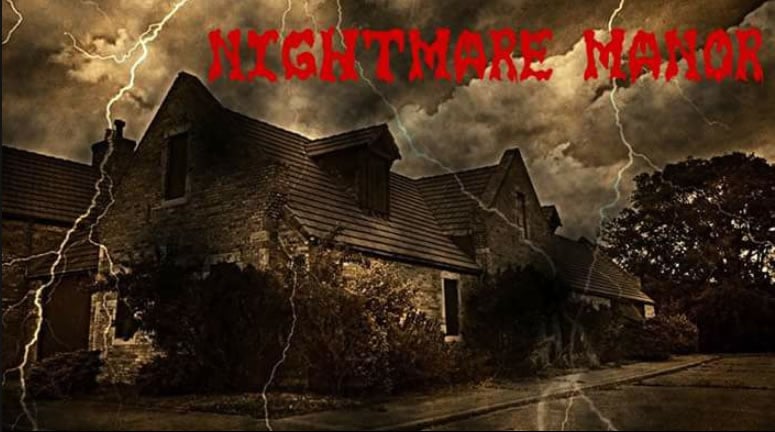 Features:

Paid Parking, Restrooms/Porta Potties On-Site, Special Events, "Old-School" (Low Tech), Movie Characters, Uncovered Outdoor Waiting Line, Indoor/Outdoor Attraction

Most Recent Video from The Scare Factor:
(Scroll for Scores and Written Review)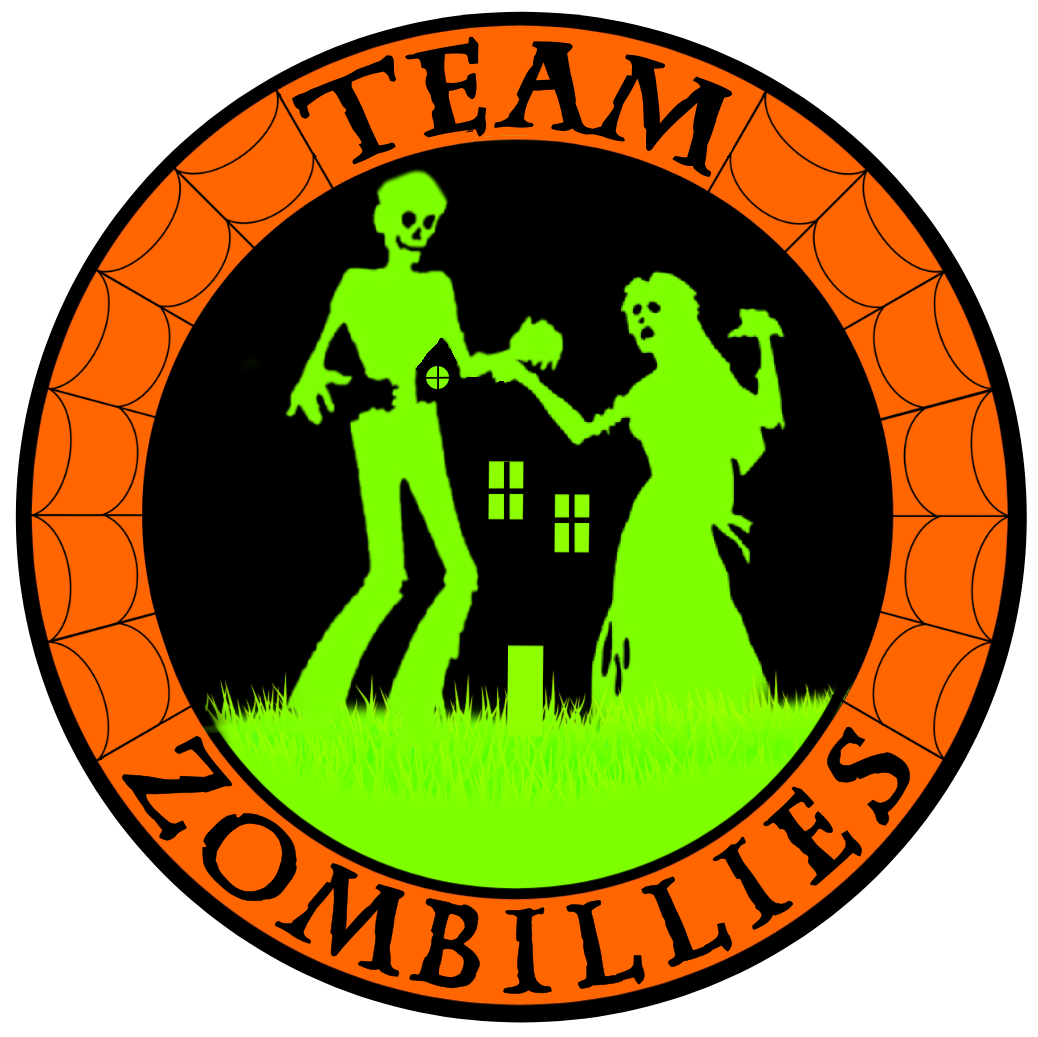 This attraction was reviewed on September 30, 2023 by Team Zombillies.
---
About Our Reviews and Rating System
---
Final Score: 7.23
Final Scores – By Category

Final Scores – By Attraction

Summary:
Have you ever watched a horror movie that induced such horrific nightmares that you could not go back to sleep? Nightmare Manor prides itself in encapsulating all that can inhibit one's worst dreams and promises those who enter will explore the darkest realms where your deepest fears become reality.
Nightmare Manor replaced Chambers of Horror after they closed their doors in 2014. This haunted attraction boasted 29 scenes and had over 50 live actors ready to give us a good fright on the night we attended. The building still has plenty of life to host its annual haunted house, and we were impressed by the enthusiasm and drive of all the scare actors presented to us.
---
Cast Score: 7.76
Cast Scores – By Question

Cast Scores – By Attraction

Cast Review:
The cast of Nightmare Manor was out in full force the night we visited, and there was minimal downtime between scenes. The outdoor zombie chase was one of the most populated areas, and we saw as many as ten at a time in the undead horde that stalked us on the outdoor trail. The Texas Chainsaw Massacre dinner scene was also full of characters, and they were very animated, along with Leatherface, who was energetically intimidating.
The butler introduced our experience as he exclaimed, "Welcome to Nightmare Manor, where all your nightmares come to life!" The witch also gave a very eerie warning that led us to a full moon-fueled surprise. You could not mistake the actions of the zombie lot, as they lurched towards us repeatedly and crawled around on the ground. Other movie characters were evenly distributed throughout the haunt, with the standouts being Leatherface from Texas Chainsaw Massacre and Jason from Friday the 13th.
Most of the scare actors growled or screamed very loudly as we trekked through the haunted attraction, and very few had some dialogue that they would interact with us. The clowns in the slide surprise section provided the best banter back and forth, and Ghostface from Scream asked us, "What is your favorite scary movie?" The voodoo enchantress in the trail section spoke in tongues but then emphatically told us to "get out" as we left. The female actress screeching, "They tell me that I'm pretty, but I know I'm not," was very enthusiastic in her dialogue, but we were confused about her presence in the furnace-type scene from Nightmare on Elm Street scene sans Freddy. Also, some scare actors pointed to which way we should go in a temporary break of character.
All the scare actors behaved in a manner that displayed the character well and were reasonably convincing in their roles. As mentioned earlier, the zombies were brutal and attacked us from all angles. They reached out to us as we tried to escape the bus and sneered at us when we passed them. Leatherface did a straight-out-of-the-movie chainsaw dance as we ran from his assault. We would have liked to see more out of The Creeper from Jeepers Creepers. As he came down from the barn, he just pointed out where we needed to go. We got the same show from Jason at the end, and Michael Myers from Halloween stood and stared at us.
---
Costuming Score: 7.11
Costuming Scores – By Question

Costuming Scores – By Attraction

Costuming Review:
Some of the most impressive costuming came out of the different movie characters, and both Jason Voorhees, Ghostface, and Leatherface had movie-quality costuming. The Nun, Samara, The Creeper, and Michael Myers had face paint, wigs, or a mask to cover their faces. The voodoo priestess outdoors carried a staff with a corpse head on it, and the cemetery greeter had an actual sword that scraped the ground as we passed. The butler wore an elaborate suit initially, and the witch in the next room adorned a full-length black dress with a hood. A couple of werewolves had detailed full costumes, and their mouths moved as they snarled at us!
Both the butler and witch wore colored contacts and set the tone as far as the scheme of face paint on most of the scare actors. The actress in the spider hallway had deep red gashes on her face, and the zombies outside had bloodied-up faces. Most movie characters had their faces painted or wore masks that matched the horror villain they were portraying. We were hoping for more from The Creeper, as the actor was wearing a very intricate mask, but it needed to be tucked in correctly and was fumbled with when we went through. The clowns in the slide area and vortex wore the most detailed masks in the show and accompanied their look with colorful jumpsuits.
The scare actors were meticulously placed in scenes to match their wardrobes, and we typically saw actors in the right place. The most significant example would be the zombie horde, as they all wore tattered street clothes and chased us around the outside wasteland they inhabited. The pirate in the shipwreck scene with an octopus carried a sword and adorned traditional seafarer garb. There was no mistaking the butler as the faithful servant of Nightmare Manor as he welcomed us into the spooky foyer he inhabited. The clowns were both placed in the slide scene, but the one in the vortex made sense, with his colorful outfit reflecting under the blacklight.
On the night we attended, one queue actor roamed the parking lot wearing a stitched-up mask with long hair and a pair of coveralls. One actress also wore an elf-style costume right after the last scene to advertise their Christmas-style haunt in December.
---
Customer Service Score: 9.29
Customer Service Scores – By Question

Customer Service Scores – By Attraction

Customer Service Review:
Nightmare Manor is located off the side of a well-lit road in Middletown, OH, and was very easy to identify using our GPS. A bright red sign with a spotlight has been added directly in front of the building since our last visit, and there were parking cones with signs that let us know about the $2 parking fee.
We could tell where the haunted attraction was in the creepy old building before us, with Nightmare Manor oozing red lettering above the ticket booth. However, knowing where the ticket booth is is difficult for first-timers since it is not clearly labeled. They also only sell general admission tickets, so it could make things difficult for those who try to hit multiple haunted attractions in one night if it is a Saturday in the thick of haunt season. The line queue was marked by orange cones and was uncovered to the elements in case of rain. They also have several port-a-potties beside the building.
The journey through the haunted attraction was reasonably safe, and they provided at least one railing whenever there were steps we had to climb up. The slides provided a giant foam pit for a softer landing vs. landing on a hard floor. Most of the pathway was level, and there were no visible trip hazards that we could tell. We would have liked to see more direction as far as which way to go in the attraction; as mentioned earlier, actors again pointed as we felt lost a couple of times going through. On the outside, we did not see much of a security presence in case of an emergency.
The employees of Nightmare Manor were all super friendly and were willing to talk to us before and after our visit to answer any questions we had. All the parking attendants wore fluorescent vests so that we could see them when we pulled in. We didn't see any merchandise being sold on-site, but having some sort of attraction-themed apparel in the future would help us know who was an employee and who was not, and also a way to represent the haunt at events.
Nightmare Manor's website was easy to navigate and had everything from dates and times to ticketing information. They had a link to purchase tickets, but as of this writing, it is still not available. They are also very active on Facebook as far as social media.
---
Immersion Score: 6.62
Immersion Scores – By Question

Immersion Scores – By Attraction

Immersion Review:
Nightmare Manor's building had an appearance that was very effective in giving us a creepy vibe before we went through, and the windows were boarded up as if they had been abandoned a long time ago. The brick-styled edifice was illuminated with green lighting, and a single ghoul could be seen looking over us in a window on the second floor. Spooky music could have set the tone better than the pop/rock-style tunes we heard before entering the attraction.
The butler gave us an abbreviated version of the storyline in the first scene of the haunt, but a more extended version is available on the website. All the scenes were examples of various forms of nightmares one could have, and our deepest fears were explored as we went through them.
The authentic structure was evident as we walked through the halls and were fully immersed in the indoor environment as we trekked the course. The outdoor trail was cut off from the outside world, and we went over bridges through a dark forest.
The ending of the haunted attraction was just that, as there was nothing we exited into to keep the experience going. We were dumped out into the parking lot, and that was it. In the past, sometimes a character from inside would come out to do a quick photo opp, but it was pretty quiet the night we went. There were also a few decorated mannequins and a skeleton dressed in fluorescent parking vests to mimic their human counterparts.
---
Special FX Score: 6.93
Special FX Scores – By Question

Special FX Scores – By Attraction

Special FX Review:
Most of the soundtrack was pretty quiet throughout our trek through Nightmare Manor. A couple of movie themes were used here and there from SAW and Halloween. Some scare actors pounded on the wall and used their weapons to scrape the ground or hit different objects to emit loud sounds. There were parts of the outdoor trail where we heard an unnerving audible wind effect during the werewolf scene.
The opening foyer was one of the most detailed scenes with cobwebs that hung down, old-style portraits on the walls, candles flickering, and disheveled bookshelves. The witch's lair had multiple potion jars illuminated with purple lighting and a cauldron bubbling over the fire. The Texas Chainsaw Massacre area had body parts hanging from the rafters and the sights straight from the film, like the demented dinner table scene. Another memorable scene was the voodoo enchantress who had various candles that lit the shanty she made home. The Ring scene featured Samara crawling out of a real working TV, and the cemetery had gravestones and mausoleums we had to venture through.
Various forms of colored light were used throughout the haunted attraction, and many blue, red, and purple hues helped amplify the scenes. We were treated to a very tight claustrophobia airbag tunnel and a disorienting vortex illuminated by a blacklight. Our favorite lighting effects were the full moons that look like you see the real thing! Before you entered the cemetery, a green laser light was utilized. The fog was used sparsely but helped keep the werewolf hidden outside for a quick scare.
---
Scare Factor Score: 6.63
Scare Factor Scores – By Question

Scare Factor Scores – By Attraction

Scare Factor Review:
Nightmare Manor focused on the old-school scare of mostly drop panels. There were an impressive few too-close-for-comfort encounters with scare actors utilizing harnesses for a quick startle from above. Still, most would already be in the scene waiting on us to try to make us feel scared by their expressions and dialogue. The slides added a different kind of thrill, as you could pick between two different surprises. We did miss the old clown box collapse and being thrown around in the refrigerator in the Wrong Turn-esque scene, but the slide into the foam pit was welcomed.
Everyone in our group was targeted when it came to scares, and the zombies performed best by ensuring everyone was equally sought after. The SAW death-trap scene was also memorable, as we barely escaped from a spiked falling ceiling! Leatherface emphatically attacked us with his gas-powered chainsaw, and we cringed as the cemetery dweller scraped the floor loudly with his sword.
Most scare actors were visible when we entered the scenes and would come to life with either dialogue or whatever action was needed to provide us with a quick startle. The best-hidden ones were behind the drop panels, and The Nun encounter is straight from The Conjuring 2 behind her infamous portrait. The outdoor zombies came from behind trees, crawled around at our feet, and bit at us repeatedly with repetitive growling.
The finale was a double attack by two horror movie icons, Jason and Michael. We wished we had gotten more from Michael as he stared at us through a window. Jason was giant in stature but pointed us to where the exit was. Enhancement of the conclusion would make a more memorable experience for all those that visit.
---
Entertainment & Value Score: 6.72
E&V Scores – By Question

E&V Scores – By Attraction

E&V Review:
As mentioned previously, there is only a general admission ticket option for $20, but you can get $2 off with a canned food donation. This was a $3 increase from last season regarding ticketing, but it is still pretty affordable compared to other area haunted attractions. Our walkthrough time was about 14 minutes, which brought the MPD (minutes of entertainment per dollar spent) to .70. While this was below average of 1 for some of the longer haunts, we were thoroughly entertained by the show we received.
There was little entertainment included with the ticket price, aside from the main attraction. Non-scary music played while we stood in line, and we saw one queue actor who walked around when we were leaving. They offered no photo ops or additional options to prolong our stay.
Nightmare Manor traditionally offers a Blackout-style event at the end of the season, so be mindful in planning your trip. Don't forget that they also have a "Christmas Nightmares" themed off-season event in the winter, so follow their Facebook page for more information around December. We loved this event last year!
This haunted attraction was very old-school, using fewer animatronics, more actors, and static decor. If you are looking for a classic fright on a tight budget with a lot of passion for the dark and macabre, look no further than Nightmare Manor!
---
View Full Score Sheet
---
Pics We Took From Our Visit:
---
---
Have you visited this attraction?
Join ourspookyadventures!
We visit Halloween haunted attractions year-round! Follow us for haunted house walkthrough videos, behind the scenes footage, and more!