Nightmare on Edgewood – Full Review
Nightmare on Edgewood is a Haunted Attraction located in Indianapolis, IN.
1959 S Meridian Street, Indianapolis, IN 46225View All Details

Features:

Free Parking, Restrooms/Porta Potties On-Site, Handicap Accessible, Food/Concessions, Gift Shop/Souvenirs, Optional Games/Midway, Special Events, "Hi-Tech" Attraction, "Extreme" Attraction, You may be touched, Movie Characters, Original Characters, Indoor Waiting Line, Indoor/Outdoor Attraction

Most Recent Video from The Scare Factor:
(Scroll for Scores and Written Review)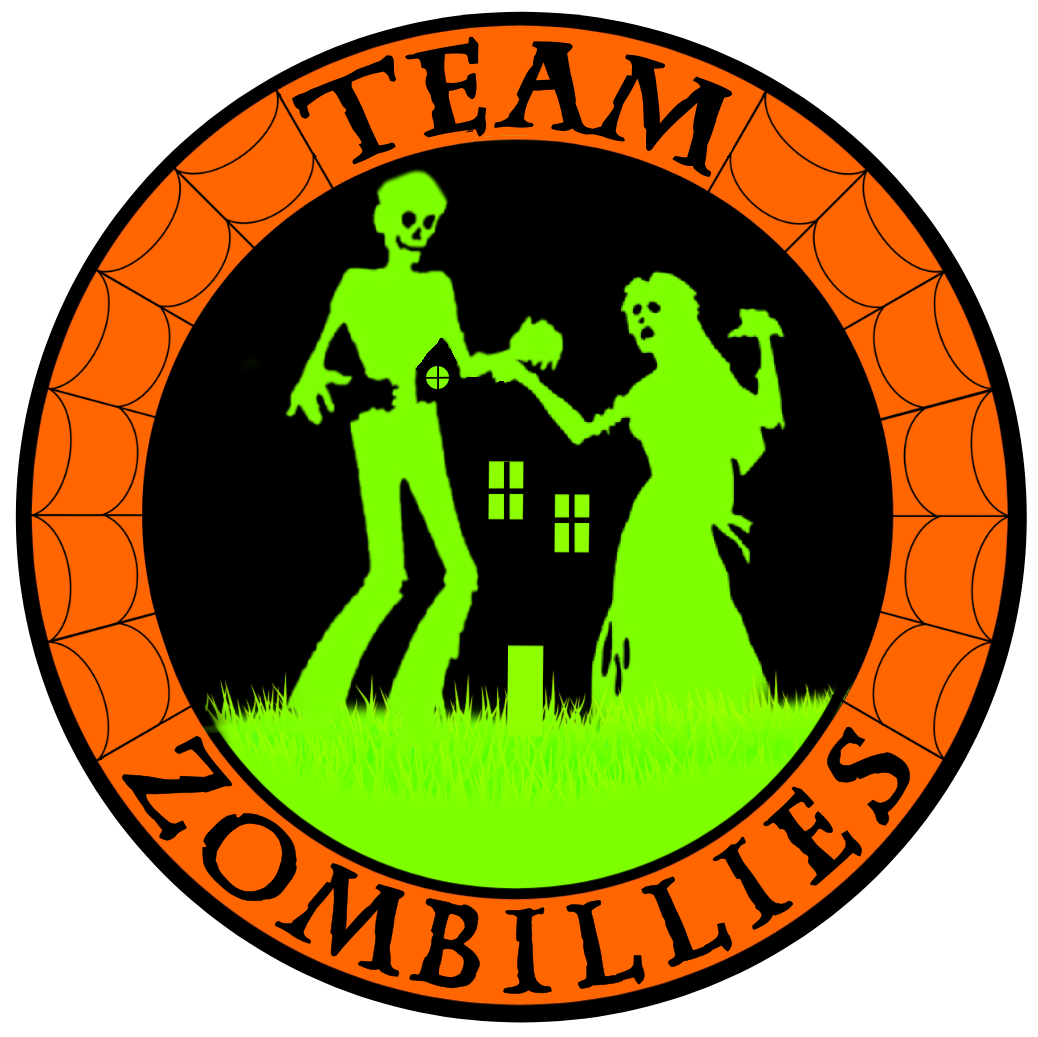 This attraction was reviewed on October 1, 2022 by Team Zombillies.
---
About Our Reviews and Rating System
---
Final Score: 9
Final Scores – By Category

Final Scores – By Attraction

Summary:
For the 2022 season, there's a new kid in town at Nightmare on Edgewood. The sanitarium is gone, and a mysterious compound has tainted the water supply. For this only being Edgewood's second year in this location, we were majorly impressed!
Nightmare on Edgewood consists of three terrifying attractions. First, replacing the sanitarium this year is an all-new haunt: Containment. As you make your way through a supposed safe sanctuary within a high school, it quickly becomes evident that contaminated water is not the only thing you should fear. Second, Charlie's Revenge has taken over the former House of Trepidation house. Trust us, there's a reason for this, and Charlie prays for blood! Last but not least is the Conley Farm. You will witness some of the largest animals you've ever seen inside, as the Conleys don't take too kindly to regulation.
NoE is a full-contact haunted house. You may be split up, moved towards flailing props, eaten, or placed on the chopping block. Yes, an actual chopping block! Due to its intense nature, Nightmare on Edgewood remains one of the scariest haunts we visit annually.
Now, let us explain how we nearly didn't make it out. But whatever you do, don't drink the water!
---
Cast Score: 8.88
Cast Scores – By Question

Cast Scores – By Attraction

Cast Review:
Collectively, the cast was one of the most heavy-hitting crews we've faced this season. They were dead set on interfering with our personal space, regardless of whether they touched us. For the most part, they covered the attractions well.
Our journey into the school started with an intro consisting of multiple warnings, instructions to stay away from the headmistress, and a quick forehead temperature check. With our courage on our shoulders, we entered a set of double doors, but not without a proper greeting from the headmistress (yes, the one we were just warned to stay away from). Instantly, she was all over our $#!t. She was energetic and wrote on one of our foreheads. The infected faculty's strange shenanigans only increased from here. We can deal with a few crazies here and there, but this clan took it up a notch!
A clearly-unhealthy cafeteria lady swiftly grasped a few of us by the face, rubbing her boiley facial sores all over our faces to "protect us." We generally don't mind being close to folks, but that was appalling. The hall monitor proved energetic and interactive as he bounced about, shouting at us for not having our hall passes. Several others moved about their rooms energetically, but others could have used more interactivity within their scenes. Perhaps the contamination was slowing them down a bit.
The most believable lunatic in this attraction was, by far, the art teacher. Who'd a thunk it, right? Okay, on second thought, some teachers can be scary. As she scowled at our group, she singled one of us out, making them get all close and personal with her friend "Sally" and threatening to "entomb [them] in newspaper" where they may stay forever. Her room didn't have a clear exit inside. But before we could leave, she demanded that we kneel and beg for her to let us exit.
The sheets have taken a twist in the house. As "unwelcome" guests, we weren't granted an easy passage. Several ghosts of Charlie's family and prior residents felt sorry for us, trying to push us through rooms and halls to no avail secretly. They repetitively shushed us, but we couldn't hold back our screams. Of course, that man will find anyone in his house, but we can't blame them for trying.
Once Charlie found us, he seemed quite the family man as we held hands in what we thought was a simple prayer. Then he warned, "In this house, we pray for blood, and I've been winning all night!" as he picked up a bloody ax from a nearby table. That was when we all said expletives and fled the dining room. But, alas, we didn't get very far.
As we progressed, the inhabitants were no longer helpful beyond this point. They tried to make us eat nasty food, waved metal weapons near us, and at one point, Charlie snatched one of our group members up, welcoming her to the family. The rest of our group members had to save her. Watch out for the wine cellar dweller and other inhabitants that don't take kindly to visitors.
The stand-out crew of the night was the Conleys. They were energetic, hungry, and took finding the best meat to feed their family passionately. They were the most interactive clan. They utilized the nooks and crannies of their scenes well and made us do the same at times. Yes, we became familiar with a pig trough, the ground, and their infamous chopping block!
Momma has intensified her aggressiveness and is as relentless as ever. If you're going to fear someone in the barn, it should probably be her; it seems like she's the one that makes all the calls here. Her boys, or man-beasts, aren't to be taken lightly. They are intimidating and aggressive. One lady in the freezer wasn't friendly either. She explained how she would cut us up and what parts she would use. Eventually, she made us crawl out of the room on all fours squealing like little piggies, which gave the group that caught up to us a good laugh.
---
Costuming Score: 8.76
Costuming Scores – By Question

Costuming Scores – By Attraction

Costuming Review:
With each visit to Edgewood, the costuming continues to get stronger. We started visiting these guys about ten years ago, and they have drastically improved over the years. The characters matched their respective scenes very well, and we could tell what many of them were just by their looks.
In the school, attire appeared as if the characters had lived in them for quite some time. The makeup also looked grimy on the inhabitants. Many of them had hideous boils protruding from the skin that had us backing away from them. Sharp teeth, various hair up do's and stringy hair, a split skull, and a lady only wearing a towel in the shower area showcased additional hints of realism.
Upon entering the house, several figures featured sunken-in, white skin resembling ghostly apparitions. Their makeup designs uniquely made them look troubled. The clothing was tattered and distressed, all the way down to the pantyhose. Although Charlie didn't need much for a costume because he's a man in his house, his skin featured some wounds.
Others blended in with the rooms of the house while one donned a skin mask and nasty apron, and as a lady in the kitchen held a knife to our throats, we noticed her whole right side was affected by burns – her face was charred, too! The doll was another standout costume, as we could barely pick her out from her surroundings until she attacked.
As we made our way through the barn, the Conleys featured the most simple attire, but it worked. Bibs, coveralls, and ripped shirts were plenty. There were some clean areas, but some were splattered with blood, and various prosthetics enhanced the appearance of their skin, such as Momma's ripped mouth.
Various realistic animal masks, colored contacts, dirty teeth, and a jack-o' lantern mask enhanced the characters' overall looks. When you walk through the barn, there's no doubt that they use all remnants of their kills.
---
Customer Service Score: 9.41
Customer Service Scores – By Question

Customer Service Scores – By Attraction

Customer Service Review:
A lighted arrow sign sits across the road from the entrance. The searchlight was a beacon to let us know we had arrived. Because of its distance from the driveway, keep your eyes peeled for it once your GPS tells you you're getting close. Beyond this, as soon as we pulled in, we immediately noticed that the crew at NoE had spent a great deal of time enhancing their customer service experience. Multiple attendants and signs in the lot made parking much more straightforward than last season. Parking is free in a large, graveled, and lit lot in front of the building, and they have overflow parking plans set up in case the lot closest to the ticket booth fills up; there's another lot behind the building.
Navigating the outdoor premises was much easier this year too. The ticket booth was placed closer to the parking lot, and overhead signs marked the entrances for each ticket type. The signage continued inside as well, with neon signs above the doorways. Even after exiting the attraction (which leads you to the back parking lot), additional signage on the building made it a little easier to figure out how to get back to the front parking lot.
Inside the attraction, the actors guided us to stay on the right path when needed. In addition, we didn't notice any significant trip hazards or head knockers. There are some uneven surfaces, but you should be fine if you're paying attention and not running.
Before customers enter the building, they must pass a security check that involves wanding each patron and checking inside bags, so leave all your metal stuff in the car. This practice is appreciated, given the area the haunt is located in. All staff we spoke with on the property were friendly and happy to discuss questions or concerns. Several staff members were very distinguishable in bright orange polos and hats. They're getting all spiffy up in there! If you have a question, look for the fluorescent orange shirts.
Navigating Edgewood's website was super simple. We quickly found information about their attractions, dates, times, and how to purchase tickets. Their FAQ section has a lot of good information as well. If you have a question, resort to this page first.
---
Immersion Score: 9.21
Immersion Scores – By Question

Immersion Scores – By Attraction

Immersion Review:
Flames shooting across the sky, an Angel of Death animatronic hearse, the haunt's painted ticket booth, and the Shadow Escape trailer helped spread a haunted house vibe. We must say, outside the building was much more organized and welcoming this go-around.
Before entering, we were given some rules as we stared at a giant wooden door that opened by itself to let us inside. Upon entering, the vibe totally changed. Loud music was pumping, an overhead ghoul came swooping down at us, and other decor had us grabbing our phones to take pictures. Theatrical lighting and a nice haze of fog filled the room.
The school's facade is a hauntingly good sight to behold, complete with large trees, making the front of the Edgewood High School seem more "outside" than it is. A talking giant slowly rose above the entire crowd as he gave warnings and rules. He was there in the past, but his presence wasn't as noticeable; his new placement is excellent!
Several roaming characters interacted with us before we entered the school, further enforcing that we would be targets of various scares. Every so often, Edgewood gets the crowd pumped by playing a custom track with the Purge announcement while throwing out free T-shirts and turning the lights off and on. It's quite the experience; hopefully, you're lucky enough to see it. They've also added more DJ lighting to the waiting area this year.
Edgewood's haunts have separate waiting lines to help crowd control inside. These waiting areas are decorated, keeping the vibe flowing. We encountered additional characters at the entrance of each haunt to give us a quick rundown of what to experience inside.
When it comes to the storylines, we were aware of each due to hints from the haunt's decor, an introduction, and dialogue that further enhanced each story. Guests can find a longer storyline on their website about each, but we'll quickly give you the gist:
In Containment, locals discovered that a mysterious chemical had made its way into the water supply. The Department of Homeland Security set up a triage and reunification center in a local high school, but shortly after, it became compromised. Inside, the characters appeared and acted ill. They also warned us not to drink the water.
Before entering Charlie's Revenge, the door lady warned that we needed to be quiet. As a matter of fact, she told us to "shut up" because we talked too much. She could already tell we wouldn't make it far, and she wasn't wrong.
Upon entering the house and being directed to go behind the walls via a fireplace entrance, one of the house's more-permanent residents warned us that this former home of Dr. Belle (where torturous experiments had taken place) had become the home of several other murderers. After Charlie and his family moved in, something in the house killed them all. So now, he's irately wandering the halls of his mansion in search of anything and everything that moves.
Although the decor outside the barn is breathtaking, the introduction given at the farm isn't to be taken likely. Despite the door greeter being a friendly gal, she was a foe, telling us of the Conley's experiments inside to win the fair with the largest animals. She then delightfully sent us to slaughter so we could feel the "insides" of the creatures within! You, girl, you're just as sick as the others!
Conveniently located at the haunt's exit, you can purchase your photos taken inside the haunt or buy some swag. They offered shirts, pants, stickers, shot glasses, and more.
---
Special FX Score: 8.74
Special FX Scores – By Question

Special FX Scores – By Attraction

Special FX Review:
Each attraction at NoE has something different to offer. First and foremost, their ceilings are 40 feet tall, leaving tons of room to grow upwards with towering scenes and sets when all the floor space is used. We're happy to report that they undeniably took advantage of that this year! Further, a blend of high-tech effects, realistic sounds, and intricate details from the creators' minds encompassed us from start to finish.
It was evident that death and decay ran rampant throughout the contaminated school's halls. Stacked, dirty school desks, papers, spiderwebs, and chairs littered the rooms and hallways. Everything was filthy with a layer of dust. The classrooms were large and laid out just like you'd expect at a real school. Lights flickered, there was a lot of coughing, dead bodies occupied gurneys, quarantine plastic covered some walls, and dirty trash cans and clocks hanging on the wall aligned directly to the theme. The whole place delivered the vibe of an apocalyptic school.
The animatronics of choice blended in very well with the scenes. They were also jarring, which expelled some screams from our group. A giant chalkboard surprise (there, Kevin, we said it) revealed multiple prop heads that also had skin issues, much like the actress in the scene. Another animatronic repeatedly slammed its head against the wall; he must have also forgotten his hall pass.
If we haven't mentioned it before, many of the animatronics at Edgewood have no remorse. They will fly out at you fast and unexpectedly, and it's hard to tell when they will stop. That was the case with the surprise in the shower and the one at the finale of the haunt.
Things weren't always as they seemed in the house. What appeared to be everyday objects took us out of our comfort zone multiple times. As we were between the walls, we heard the sounds of Charlie's footsteps walking above us. We noted other sounds within, but the most memorable were those paired with props.
A decorated staircase, a nook hidden underneath it, a wine cellar, bedrooms, a doll room, a filthy kitchen, and a bathroom reiterated we were inside someone's home. The actors inside the homestead worked very well with the animations and props. Eventually, we escaped into a garage area that led outside, but the creatures hiding there may have been worse than those inside. Watch out for Charlie's mighty large watchdog!
The Conley farm shines in the SPFX department; after all, they're illegally fertilizing their stock, and they just keep growing. So many realistic sounds flowed throughout the barn, but they were hard to hear in some areas.
The livestock and vegetation inside the barn weren't the only things growing; the barn got a lot taller, too! Here's the part you've all been waiting for; Edgewood added a second level to portions of their barn, which was amazing!
Spoiler Alert!
Upon climbing the first set of steps, we became victims of a double-tap animatronic scare from both corners of the room! As we made our way up to the second loft, we were now overlooking one of the most intense scenes of the haunt, where the butchers have their way with customers! We also can't forget the sizeable overhead meat conveyor that moves throughout large haunt areas. These combined added a whole new level of immersion to the barn.
Those weren't the only new surprises on the farm this season, but we don't want to give them all away. We can tell you that tons of wooden walls and steps, spider webs and their giant creators, straw on the floor, a trophy room, tons of meat, road signs, and a walk-in freezer helped bring this haunt to life. The family pumpkin patch and jack-o' lantern display continues to grow, complete with a live greenhouse – you'll see what we mean when you go. A gator lurks in the waters that now span a larger area than before. Just don't get caught up admiring the details as we did.
---
Scare Factor Score: 9.15
Scare Factor Scores – By Question

Scare Factor Scores – By Attraction

Scare Factor Review:
From beginning to end, we never knew who or what would attack us next. They kept us on our toes the entire time. Scares were directed at everyone in our group, not just the front or the back. The denizens in all three haunts don't know what personal space is, so they will get up close and personal with you, which is expected inside Indy's most intense haunted house.
Not only were the animatronics effective, but some of the cast members also pulled us in front of them with perfect timing. Multiple actormatronics (giant puppets) were also encountered, coming out into the path we walked on to try and take a bite! There was no apparent exit on multiple occasions, making us feel entrapped.
As we cautiously proceeded through the school, the details distracted us from the real scares happening around us. A sliding actor caught us off-guard while another sneakily gave us a sudden startle from below. In an electrical room, wires were hanging down, and they made sure we touched them as we walked by – that was not a good feeling, especially with sparks nearby!
An effective double-tap targeted us near an industrial fan, intimidating cast members taunted us, and an animatronic/actor duo sent us dashing out the exit. The school was scary, but that was only the beginning.
In the house, facing Charlie was frightening enough, but the other inhabitants weren't to be messed with either. Tight spaces, dolls, a well-placed scare from above, and dark areas plucked at our fears. A mutant guard dog at the finale left us screaming out the exit, yet again, but the most effective scare in the house involved something we'd encountered inside last year.
Right before we got to what the haunt has dubbed "the hallway to hell," Charlie said he was giving us a three-second head start. We didn't waste time wondering why, so we ran down a hallway, which was an all-out attack on the senses. Things were coming out from both sides the whole way through. You must see this scare to appreciate it fully.
Don't trust any animals or hillbillies you see in the barn. Every one of em' is deranged! Especially the older people; they'll come at you like fresh spring chickens!
There are some different fears inside the barn that the other haunts didn't quite hit. If you've got the arachnophobia, you're gonna make the butcherin' easier as you may be trippin' through one of the hallways (we were). You should also learn to fear pigs; they're not as cute as they look, especially the ones with fur and big ol' teeth hanging out of their jowls. Here's an interesting one, are you afraid of heights or falling? They now have both.
The intimidating cast here kept things ramped up and unpredictable the whole way through. They suddenly emerged from the stables, split us up, tried to butcher and kill us, and sent us out into the swamps of the family farm. Oh, the swamps. Watch out for those boars and gators; they will eat you!
---
Entertainment & Value Score: 8.94
E&V Scores – By Question

E&V Scores – By Attraction

E&V Review:
This season, ticket prices have increased to $30.00 ($5.00 increase) for general admission and $50.00 ($10 increase) for Fast Pass. However, the prices do include access to all three haunted attractions.
Although the ticket prices have gone up, we also noticed an increase in the duration of time spent inside. During our visit, it took us 31 minutes to resurface after entering. That is haunt time only, without wait times. When considering the GA price, that brings the MPD (minute of entertainment received per dollar spent) during our visit to 1.03, which is right at average. This price, combined with the quality of entertainment provided inside, makes for one hell of a deal.
We recommend arriving near their opening times as many people like to visit Edgewood, and the line can get very long. While we waited, an excellent sound system inside played top hits, DJ lights floated through the air, and a roaming actress tried to get us to stick our tongues out so she could test her shock stick!
Nightmare on Edgewood is unlike any other haunt for miles. They set the bar high when it comes to scares and immersion. We still can't believe this is only their second season in this location, and we can't wait to see what they pull off in the future. Ultimately, Nightmare on Edgewood is one of the best haunts in the state.
Here's another friendly reminder, don't drink the water!
---
View Full Score Sheet
---
Pics We Took From Our Visit:
---
Promo Images:
Click to Enlarge
---
Guest ReviewsGuest Average: 10 out of 10
Charlie Kuhn – 10/10 – October 24, 2016Scary
Brittany D – 10/10 – October 22, 2016I come here every year and every year some how it gets better. I have a hard time giving my money to …show more ang other haunt when I know for a fact Edgewood is worth every dime. Always plenty of goolish characters to scare you, props are realistic and you can tell the time and effort spent.
Kyle – 10/10 – October 13, 2016All I know is a came into what looked to be a butcher shop, I was ambushed by this massive tattooed …show more guy covered in blood and wrapped in chains, that dudes in my nightmares, he whispered to me(welcome to my world, and in it the pain never stops ) something of that nature. Then he put me in fridge with body parts and I almost went number one everywhere, his smell was terrible.. Added to the effect props bro. Mask was tight to..
---
Past Awards
---
2022 Awards
Best New Scene - 2-Story Butcher Scene (Given by: Team Zombillies)
Scariest Actress - The Teacher (Given by: Team Zombillies)
Scariest Animatronics (Given by: Team Zombillies)
Highest Rated Haunt in IN - TIE - with Haunted Hills Hospital (Given by: The Scare Factor)
Scariest Haunt in IN (Given by: The Scare Factor)
Charlie - Armando Rodriguez (Given by: Team Zombillies)
Mama - Tori Huffman (Given by: Team Zombillies)
---
2020 Awards
Scariest Animatronics (Given by: Team Zombillies)
---
2019 Awards
Most Unique Scene - The Claw Machine (Given by: Team Zombillies)
Hardest Haunt to Escape Alive (Given by: Team Zombillies)
---
---
Past Awards
---
2022 Awards
Best New Scene - 2-Story Butcher Scene (Given by: Team Zombillies)
Scariest Actress - The Teacher (Given by: Team Zombillies)
Scariest Animatronics (Given by: Team Zombillies)
Highest Rated Haunt in IN - TIE - with Haunted Hills Hospital (Given by: The Scare Factor)
Scariest Haunt in IN (Given by: The Scare Factor)
Charlie - Armando Rodriguez (Given by: Team Zombillies)
Mama - Tori Huffman (Given by: Team Zombillies)
---
2020 Awards
Scariest Animatronics (Given by: Team Zombillies)
---
2019 Awards
Most Unique Scene - The Claw Machine (Given by: Team Zombillies)
Hardest Haunt to Escape Alive (Given by: Team Zombillies)
---