Nightmare on Edgewood – Full Review
Nightmare on Edgewood is a Haunted Attraction located in Indianapolis, IN.
1959 S Meridian Street, Indianapolis, IN 46225View All Details

Features:

Free Parking, Restrooms/Porta Potties On-Site, Handicap Accessible, Food/Concessions, Gift Shop/Souvenirs, Optional Games/Midway, Special Events, "Hi-Tech" Attraction, "Extreme" Attraction, You may be touched, Movie Characters, Original Characters, Indoor Waiting Line, Indoor/Outdoor Attraction

Most Recent Video from The Scare Factor:
(Scroll for Scores and Written Review)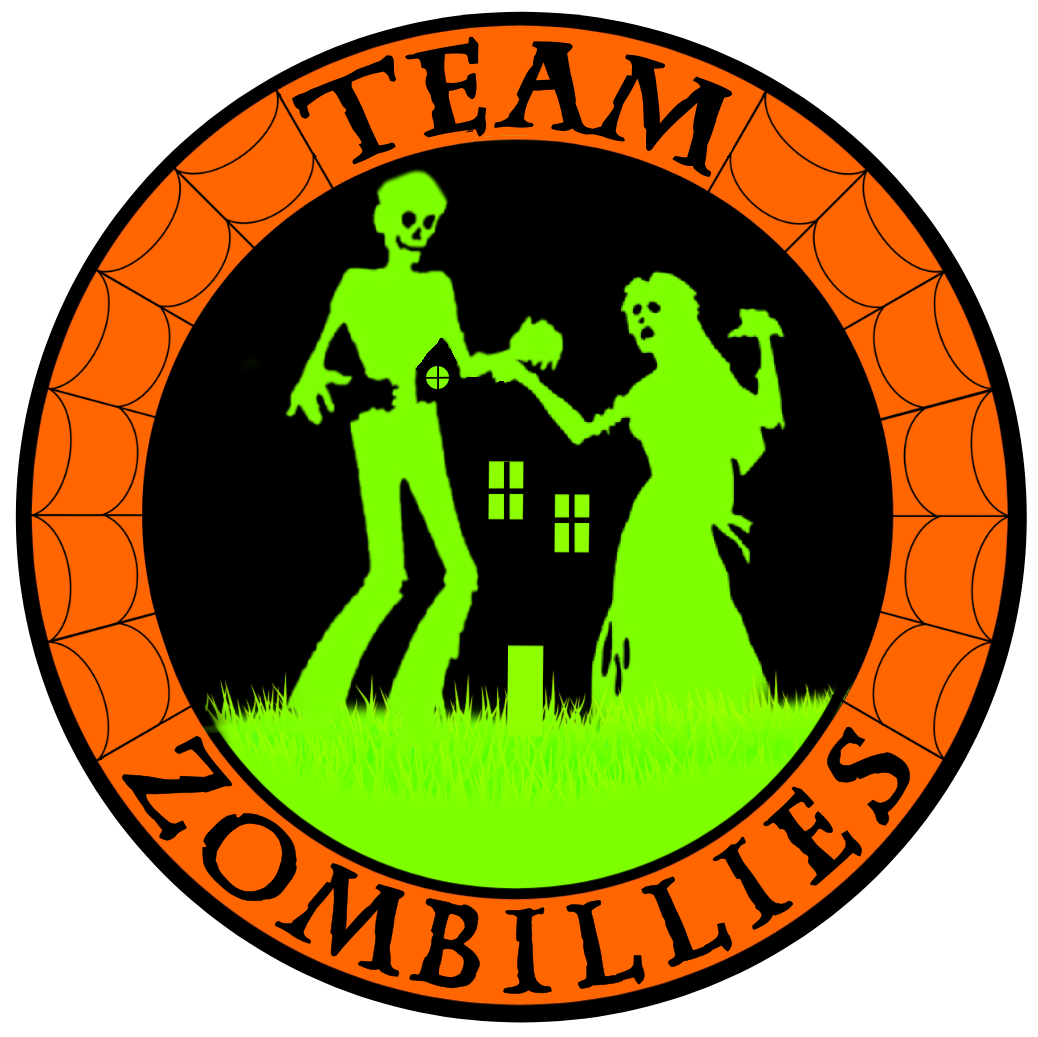 This attraction was reviewed on October 20, 2023 by Team Zombillies.
---
About Our Reviews and Rating System
---
Final Score: 9.02
Final Scores – By Category

Final Scores – By Attraction

Summary:
Have you ever dreamed of being a horror movie star? At Nightmare on Edgewood in Indianapolis, Indiana, that dream will become a reality this year for haunt enthusiasts like us. This immersive, hands-on horror experience will place you in the heart of the action, making it the most intense haunt we've encountered in the state!
At this venue, three distinct haunts await you: Cinema 13, The Factory, and Conley Farm: The Final Harvest. Returning guests will find that Edgewood has revamped roughly 75% of the show from the previous season. As for newcomers, brace yourselves; you're in for an experience like no other!
In 2023, they have introduced the Chicken Ticket. If you're not ready for the full-contact experience or simply prefer not to be touched, this option includes a vest that signals the cast members to avoid physical contact.
Feeling particularly courageous, we chose the whole Edgewood experience for this review. However, midway through, we began questioning our decision as a deranged lady coddled us and playfully booped our noses (but this was the least of our interactions). Intrigued? Keep reading to find out more.
---
Cast Score: 9.03
Cast Scores – By Question

Cast Scores – By Attraction

Cast Review:
The monsters at Edgewood have done it again. They successfully got under (or tried to cut off) our skin, invaded our personal space relentlessly, and left us questioning our life choices. Some were fast, threatening, and intimidating, while others were purely crazy.
The concession worker in the cinema was a treat of a host. She gave us a sassy welcome, throwing candy at us and telling us that if we wanted popcorn, we could eat it off the floor. When the manager ("Chip") yelled at her to get to work, she replied, "I cut your brake lines. Have a nice drive home!" Don't make her mad.
Eventually, the movie theater staff pulled us into the newest slasher movie being made, where we encountered a house full of crazed cannibals. There were cooky cannibals, a crackhead cannibal, and a compelled cannibal. To add to the madness, the house's maid had a peculiar liking for cleaning up blood and expressed her disappointment that we weren't bleeding yet when we crossed paths. Watch out for the maintenance man; he tried to convince us to wash our hands in the urinals and kept putting a toilet plunger in our faces. Gross!
The factory harbored the toughest of the tough, including the no-nonsense hasslers, entertainment inspectors, and torturers. They were direct and didn't tolerate any nonsense. Overall, these characters were quieter but intimidating; just their presence made us feel uncomfortable. A cameraman added to the awkwardness, darting around and filming all the groups.
Standout characters included the dentist and surgeon, who were incredibly interactive, attempting dental work and securing us in a chair for an "ocular extraction" procedure. In the human confinement area, a sadistic woman dominated a group member with her coddling. We couldn't get out of this "factory" fast enough!
The Conley family doesn't take kind to strangers. Despite our invitation to join their feastful festivities, Mama accused us of trespassing and insisted that we all must pay. This family was the meanest and most interactive. They forced us to try the dinner they had worked "really" hard on. They also wanted us to fess up to biting one of them. They came out of hiding nonstop at us and made us squeal, crawl, and neigh like horses. The Pumpkin King found the weakest link in our group regarding spiders, forcing them to get up close and personal with giant 8-legged freaks on multiple occasions. A boisterous farmhand picked one of our members up, shaking them over a water trough, threatening to drop them in it.
---
Costuming Score: 8.77
Costuming Scores – By Question

Costuming Scores – By Attraction

Costuming Review:
The costuming at Edgewood varied per attraction, matching the theming and specific scenes we encountered them in. A mixture of masks and makeup was found throughout. We noticed a lot of wound applications that added an extra dimension to the looks and airbrushed features.
In Cinema 13, costumes spanned from movie theater employees to deranged killers in their eerie abode. We observed colorful makeup concealing exposed skin, bloody wounds, scrapes, and darkened eyes. The maid stood out with her disturbing appearance, featuring colored contacts, a complete costume with a bonnet, an apron, and stained teeth. Notable details included Chip's name badge, a full-covered stilt walker, and emphasized chest bones on the crazed crackhead. Further distressing, aging, and unnatural hairdos could enhance these looks even more!
In the factory, every character had a lingering, menacing presence, appearing as though they were all up to mischief, which proved true. Many of the costumes here weren't as layered as others on the premises, but they didn't need to be. We would like to have seen more blood on the skin from them murdering and torturing people (where appropriate), but overall, they matched their scenes well. Some fresh blood-covered aprons, hand tools, factory wear, and fancier clothing enhanced their appearances.
The surgeon, who conducted an ocular extraction on a group member, sported a matching wound on his face. The lady who inspected us in the bidding room had a mischievous, dominatrix-like appearance. We also noticed several masks and gloves.
The farm inhabitants' appearances were what you'd expect for a family farm, but this was far from typical. The people wearing animal masks were the first unmistakable hint of its uniqueness! This time, we noticed less bare skin than in the past, but some are still reasonably clean for living in a barn. We saw some boils on a forehead that looked like they were about to pop at any second, scrapes, wounds, bite marks, tattered clothing, distressed denim and plaid, and multiple masks such as a pumpkin face, a sheep, and a rabbit.
Within the queue, characters elegantly materialized from the shadows. A long-haired vixen with a shock stick, silicone mask, and headdress showcased one of the night's most intricate costumes. A stylish pumpkin-headed brute also caught our attention, notably when it removed its stem as if it were a hat to greet us.
---
Customer Service Score: 9.53
Customer Service Scores – By Question

Customer Service Scores – By Attraction

Customer Service Review:
Our GPS took us to the entrance to the parking lot of Nightmare on Edgewood. Parking attendants and signs efficiently helped us to the back of the building to find an open parking spot in their free lot. Upon arrival, search for the signs to guide you to the ticket booth. A well-marked path is alongside the building for those who must park in the back. The parking lots are also well-lit.
The ticket building was easily spotted in front of the building. Navigating the line was simple as the lines were marked outside and inside the building. Friendly staff were found along the way, happy to answer any questions we had. Security was wanding each guest at the front door before they were permitted to enter.
Inside, the attraction was easy to navigate. There are several sets of stairs, but they are lit. There is also a crawling portion this year, but they carpeted it, and there's a bypass if needed. Sometimes, you may need to duck down, but there was plenty of lighting in these areas. One of our group members did try to enter the wrong door but was immediately guided in the right direction.
Nightmare on Edgewood's website is easy to use, with pertinent information within just a few clicks. You can also find videos, customer reactions, an FAQ section, a blog, and more. Their website was even updated for their newest Chicken Ticket option.
---
Immersion Score: 9.14
Immersion Scores – By Question

Immersion Scores – By Attraction

Immersion Review:
Some significant changes were made that fall beneath this category this season, placing most of the immersion inside the building. There's still a hearse out front, the painted ticket booth, and a looming wooden door that automatically lets guests in, but other than that, there wasn't much at all going on outside the building to let folks know that they had arrived at Indy's most intense haunted attraction.
Upon entering, the atmosphere grew darker and more ominous. Inside, a ghoul, another hearse, and a room filled with eerie surprises lay in wait. The front of the building had undergone a significant transformation, evolving from a massive school into a retro-style movie theater. An imposing Angel of Death animatronic erupted from within the movie theater sign, soaring above everyone waiting in line, offering a foreboding preview of the horrors within. Achieving such a haunting facade requires exceptional craftsmanship (and six months of work, from what we're told)!
Each attraction sported a fitting facade that tantalizingly hinted at the wonders within. Among them is the classic cinema marquee with nostalgic, bulb-lit signage, a sprawling industrial edifice, and a charmingly adorned rustic barn. Several roaming line entertainers kept the crowd screaming in the main queue, enhancing the creepy vibe.
Their website offers a sneak peek into each attraction's theme and characters. We suggest a quick peek before your visit, as these previews help set the stage. As we approached the theater, the slasher movie vibe was unmistakable. At the Factory entrance, a man wielding a bat amped us up for a "party," yet the interior held unexpected surprises. Before stepping into Conley Farm, a seemingly sweet hostess invited us in for supper, leaving us uncertain about her (or her family's) true nature.
Each attraction was intensely immersive, with occasional slower moments. These moments consistently allowed the haunt to crank up the intensity, offering minimal downtime and distractions. Exiting the final haunt seamlessly led us to the gift shop and photo pickup area. Take advantage of the multiple photos taken of your group during your Nightmare on Edgewood experience.
---
Special FX Score: 8.81
Special FX Scores – By Question

Special FX Scores – By Attraction

Special FX Review:
The designers at NoE creatively transform and modify numerous effects, ensuring you'll encounter fresh, innovative twists on new or familiar elements. We always find ourselves walking through at a cautious rate, unsure of what the masterminds decided to do next!
This year, so much has changed. The intricate, explosive front facade showcases remarkable craftsmanship, but it's just the start. Inside, the movie theater's grimy, mold-covered walls, chaotic front lobby with movie posters and popcorn strewn about, and a disgustingly neglected restroom set the scene. The attraction led us upstairs right into the projector room, where we could hear and see the movie being cast onto the screen below. Eventually, we found ourselves thrust through the silver screen itself.
Diverse sounds, flickering lights, and breached walls kicked off our slasher film experience. Perfectly timed animatronics, a levitating bed, a startling surprise from above, the Hallway to Hell, and a menacing Annabelle doll all sprang to life. Upon finding a grimy garage, we were routed through a large hole in a fence that led to a vicious attack; you'd think we were trespassing or something!
In the Factory, some unnerving effects lurked. We must say, we've never encountered a haunt setup like this before, and it was immensely unsettling. Reminiscent of the movie "Hostel" – it became clear that we had been brought here to be bid on. Two-way mirrors, human cages, flickering lights, filthy walls, and a weapons storage area left our minds to wander.
In multiple instances, we witnessed the horrors we were about to endure before we got to them! The sounds of screaming victims echoed down the halls, sending chills down our spines. A filled acid bath was a standout here, as well as a room where we thought we would get compacted that had additional surprises in store for us!
The Conley Farm was the standout attraction in the SPFX department. Many effective livestock sounds, tons of cobwebs, and fully boarded walls and floors fully encompassed us in the barn's atmosphere. We were taken up into the second story several times, where we found a heavily decorated storage area and where we could catch a glimpse of our impending doom.
An enraged grandpa and numerous beasts sprang forth while imposing spiders defended their territory and suspended pigs circled overhead on a conveyor. Chainsaws, road signs, bodies, and furry trophies adorned the walls. Outside (though it seemed like the outdoors but was actually inside), illuminated jack-o-lanterns welcomed us, with sneaky pumpkin-disguised spiders lurking. The greenhouse and swamp effects further solidified this attraction's spine-tingling SPFX. Everywhere we looked, there was something to be seen or experienced.
---
Scare Factor Score: 9
Scare Factor Scores – By Question

Scare Factor Scores – By Attraction

Scare Factor Review:
NoE is a full-contact haunted house unless you opt for the Chicken Ticket, and even then, they expertly push boundaries of personal space, intimidating dialogue, and impeccable timing. They relentlessly pursue and target your entire group while feeding off your fear, making this one of the scariest attractions in the state.
We became victims of a variety of scare tactics. In the cinema, threatening dialogue, crazy encounters, and a bedroom double-tap left us on our toes. We came face to face with a toilet plunger, creatures hiding in closets, dolls, and an enormous "puppy." Do NOT try to pet the puppy. We repeat: do NOT try to pet the puppy!
In the Factory, things got awkward fast. What seemed like a fun-spirited introduction quickly led to a sketchy ass encounter with a guy filming us inside a caged entrapment while some freaks sized up the group members in the cage next to us. Of course, it was our turn, and as they poked our bellies, asked us questions, and coddled us, we continued to feel more uncomfortable, which was the goal.
The characters here were downright demented, making us fear for our safety. They tried to smash us, pull our teeth out, one threatened to lick us, the floor suddenly gave out at one point, sudden pops startled us, and lurkers within the dark sent us screaming out the exit! These were some twisted "factory workers" – tormentors is undoubtedly a more appropriate phrase.
The Conleys have always created a frightful farm encounter, and this year was no different! The farmhands entrapped us, embarrassed us, and emerged at us from an assortment of holes and corners. Nearly all of them got into our personal space bubble, backing us up into walls and briefly halting our succession along the path.
They thought it was laughable when their giant dog and boar pets lunged out to take a bite of us! One of them targeted our fearless leader through the spider areas (not!) – he held her against the wall beneath them and even took her hand, making her pet one at one point. Pro Tip: Don't let these denizens sense your biggest fears; they will use them against you!
As our family adventure concluded, a dramatic triple scare sent us sprinting towards the exit!
---
Entertainment & Value Score: 8.98
E&V Scores – By Question

E&V Scores – By Attraction

E&V Review:
This year, tickets remain at the $30 price for general admission. Fast Pass tickets can be purchased for $50, and Chicken Tickets will cost $40 per person. During this visit, we spent 33 minutes inside the scream-inducing attractions, bringing the MPD (minutes of entertainment received per dollar spent) to 1.14, which is above the average we like to see!
Music filled the air during our wait, and Halloween decor and props gave us something to look at and take pictures of. The roaming characters and occasional haunt spectacle mentioned above helped to pass our time in line. Other than these things, though, nothing else was included besides the haunts. However, the haunts pack such a punch that we feel they are worth the price of admission alone!
Nightmare on Edgewood remains one of Indiana's most intense and scary attractions! The masterminds showcase out-of-the-box thinking that we don't see at many other attractions, and for that, we feel that they'll continue to scare the living crap out of their customers for years to come! And if that's not what you seek, we recommend you visit anyway and get the vest!
---
View Full Score Sheet
---
Pics We Took From Our Visit:
---
Promo Images:
Click to Enlarge
---
Guest ReviewsGuest Average: 10 out of 10
Charlie Kuhn – 10/10 – October 24, 2016Scary
Brittany D – 10/10 – October 22, 2016I come here every year and every year some how it gets better. I have a hard time giving my money to …show more ang other haunt when I know for a fact Edgewood is worth every dime. Always plenty of goolish characters to scare you, props are realistic and you can tell the time and effort spent.
Kyle – 10/10 – October 13, 2016All I know is a came into what looked to be a butcher shop, I was ambushed by this massive tattooed …show more guy covered in blood and wrapped in chains, that dudes in my nightmares, he whispered to me(welcome to my world, and in it the pain never stops ) something of that nature. Then he put me in fridge with body parts and I almost went number one everywhere, his smell was terrible.. Added to the effect props bro. Mask was tight to..
---
Past Awards
---
2022 Awards
Best New Scene - 2-Story Butcher Scene (Given by: Team Zombillies)
Scariest Actress - The Teacher (Given by: Team Zombillies)
Scariest Animatronics (Given by: Team Zombillies)
Highest Rated Haunt in IN - TIE - with Haunted Hills Hospital (Given by: The Scare Factor)
Scariest Haunt in IN (Given by: The Scare Factor)
Charlie - Armando Rodriguez (Given by: Team Zombillies)
Mama - Tori Huffman (Given by: Team Zombillies)
---
2020 Awards
Scariest Animatronics (Given by: Team Zombillies)
---
2019 Awards
Most Unique Scene - The Claw Machine (Given by: Team Zombillies)
Hardest Haunt to Escape Alive (Given by: Team Zombillies)
---
---
Past Awards
---
2022 Awards
Best New Scene - 2-Story Butcher Scene (Given by: Team Zombillies)
Scariest Actress - The Teacher (Given by: Team Zombillies)
Scariest Animatronics (Given by: Team Zombillies)
Highest Rated Haunt in IN - TIE - with Haunted Hills Hospital (Given by: The Scare Factor)
Scariest Haunt in IN (Given by: The Scare Factor)
Charlie - Armando Rodriguez (Given by: Team Zombillies)
Mama - Tori Huffman (Given by: Team Zombillies)
---
2020 Awards
Scariest Animatronics (Given by: Team Zombillies)
---
2019 Awards
Most Unique Scene - The Claw Machine (Given by: Team Zombillies)
Hardest Haunt to Escape Alive (Given by: Team Zombillies)
---