Review of Nightmare on Main Street Haunted Attraction
Review of Nightmare on Main Street Haunted Attraction
Review of Nightmare on Main Street Haunted Attraction
Nightmare on Main Street
Nightmare on Main Street is a Haunted Attraction located in Willimantic, CT.
411 Main Street, Willimantic, CT 06226View All Details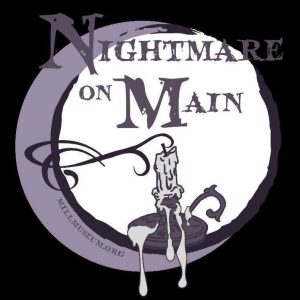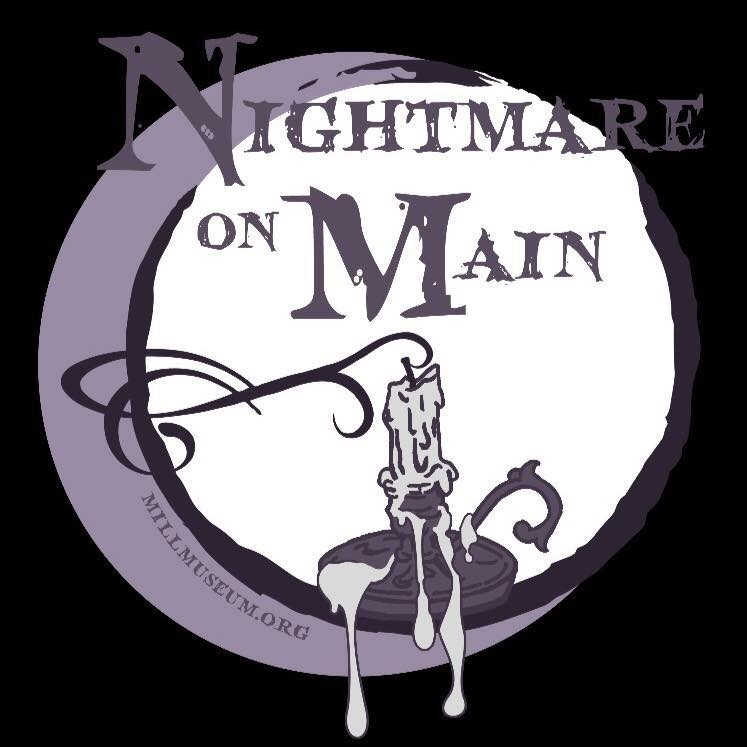 Features:
Free Parking, Handicap Accessible, Food/Concessions, Gift Shop/Souvenirs, You will NOT be touched, Original Characters, Indoor Waiting Line, Indoor/Outdoor Attraction, Family Friendly
Team Hallowoosh reviewed this attraction on October 23, 2016.
Final Score:

7.74
Summary:
The Wyndham Textile Museum in Wilimantic, CT revisits the past to a scary time period in the 1800s when many women were wrongfully institutionalized. The conditions in these domiciles were offensive and gruesome which we experienced as we walked through. This is the 2nd year that the museum has brought to life the true horrors of the past. The focus of the 2016 season was to bring to light the horrible conditions of asylums, prisons, and reckless medical treatments that occurred in the late 19th century. This is not your typical haunted house experience. Upon entering the museum, the staff wants you to know that this will be a night of education, that the main goal is to educate you on the real life horrors during this time period. The use of some of the elements of a traditional haunted attraction make this a seasonally appropriate way to learn about these horrors of that time.
---
Cast:

9
Although the cast is made up of volunteers you would swear that they came from the local theater district. Each scene had extensive dialogue that made you feel for the characters. It almost felt unethical to laugh or enjoy the performance. After all, they were portraying the terrible and unfair treatment of countless lives. Upon entering, the host makes it abundantly clear that in no way are they mocking mental health issues. The goal was to show you how terrible these conditions and places were for these poor souls. Outside of the textile museum they have set up a more traditional haunted attraction which featured the fictitious ghouls and monsters that you see in the more traditional haunts.
---
Costuming:

7
Every actor inside Nightmare on Main was dressed their part accordingly. You won't find any monsters or zombies or ghosts inside the museum, only portrayals of real life historical characters. Outside in the more traditional haunted maze, you will find a few hooded ghouls, perhaps representing the poor souls who lost their lives inside the dark dismal asylums.
---
Customer Service:

7.8
The production manager, Beverly, couldn't have been a better host. She worked hard to make sure everyone was on the same page and that the greeters were ready to appropriately set the tone. The textile museum has ample, free parking across the street. Although most of the building and outdoor maze are dimly lit, a large snack tent provides sufficient light which let me know that the event was being held there, making it easy to find. Tickets come in the form of a wrist band, each labeled as a different accusation for asylum confinement or medical treatment. I apparently fell off a horse during the war and hit my head, while others were confined for things like simply reading a book. The wristbands provided a soft and subtle, yet effective way to get their guests to understand how easy it was to be admitted. The ticket booth and waiting line are located inside the gift shop of the museum. The gift shop primarily consists of books and textile gifts.
---
Atmosphere:

7.5
The first level of the museum treated us to four scenes from four different actors. Each one had extensive, interesting dialogue about the true nature that was late 19th century medicine to early 20th century prisons. The dialogue helped mask the fact that the sets were of very simple design and we were still clearly in a small town museum. White curtains draped over the displays of the textile museum and it naturally made me wonder if it was part of the act or simply just to hide the artifacts that were not part of the show. Upstairs the mood changed a little bit. The historic dialogue faded and became reenactments of the torture that most women had to endure in these terrible times. However, the rooms themselves were very small and could fit at most five people. Perhaps it is better to get up close and personal.
---
Special Effects:

6.8
There were very few effects in this attraction as it was more geared to educate. A woman is electrocuted in a chair with no sound effects or lighting effects. A Styrofoam head is lobotomized. A girl sees her own shadow move back and forth on its own. Outside there is a strobe light or two and maybe a few surprises.
---
Theme:

8.8
The theme was made very clear once we entered the building. From the ticket takers to the greater, to the person that tells you "don't touch and don't take pictures," they all wanted us all to know what the goal of this attraction was. I would say that anyone who might show up out of curiosity without being told what the attraction was before going in might be displeased. The goal was to educate and display the horrors of asylums, medicine and prisons.
---
Fright Effect:

6
The most frightening moment of the night was when we had to stuff ourselves into a tiny washroom with an insane woman smiling and whispering to us. I believe the scene was to demonstrate what happens to women after they have been confined to an asylum for so long. Clearly we were not supposed to scream or laugh and although it was hard for us not to, it just felt unethical. Outside we could scream all we wanted. Some folks had only gone through the outdoor maze and were screaming bloody murder. Quite a switch from the educational style to the fear entertainment style.
---
Value:

9
Tickets are only $10 a person for a twenty minute history lesson and about ten minutes of good old, haunted, Halloween fun. In 2017 they plan to explore the history of witches. If you are looking for the biggest scares then you have come to the wrong place with the wrong attitude. There are tons of places in New England to get your fixing of screams, but it is nice to take some time to explore the history of what makes us scream.
---
Guest ReviewsGuest Average: 0 out of 10
Sarah – 10/10Challenge Accepted was awesome! Me and my boyfriend were looking for escape rooms in our area, and …show more as poor college students, price was a big factor. Despite being only two small locations in the mall, they have multiple rooms, at 20, 40, and 60 minutes long, with the 20-minute rooms being only $10 each! We've been back multiple times, and loved every one! Staff is very helpful and enthusiastic about their job, and is thrilled to explain all the little secrets after you escape. Will be back every time they make a new room!
Lisa – 10/10Love the Haunted Forest
Austin – 10/10Organ trail has grown to a major community event! This is a scary hunted trail but they accommodate …show more the special needs and kids very very well!!! Most importantly this haunted trail is all based off a father seeking memory of his baby boy! This trail means a lot to people and it's only getting better as years pass!! Check think out if you want a good scare