Nightmares Haunted Trail – Full Review
Nightmares Haunted Trail is a Haunted Attraction located in Nakina, NC.
7027 Seven Creeks Hwy, Nakina, NC 28455View All Details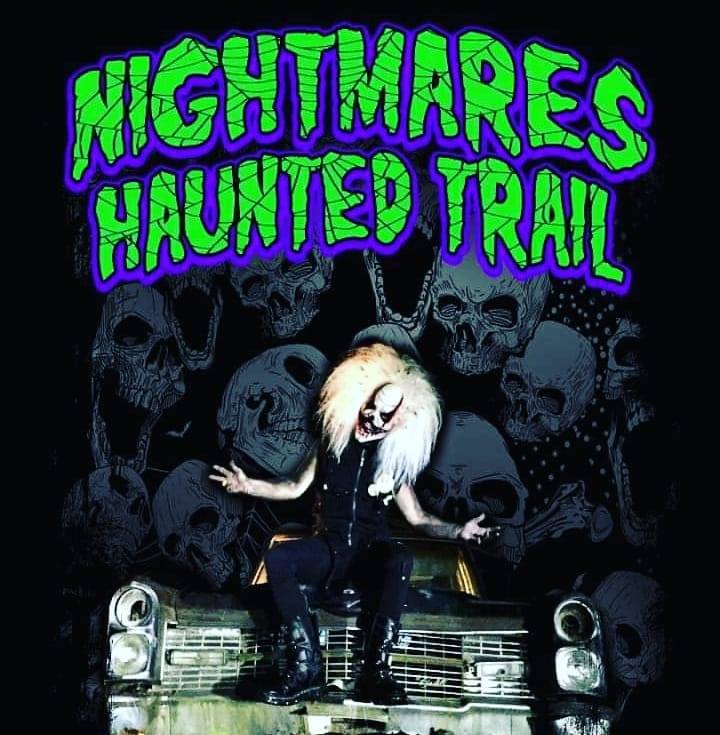 Features:

Free Parking, Restrooms/Porta Potties On-Site, Food/Concessions, Gift Shop/Souvenirs, "Old-School" (Low Tech), You will NOT be touched, Movie Characters, Celebrity Appearances, Uncovered Outdoor Waiting Line, All-Outdoor Attraction, Family Friendly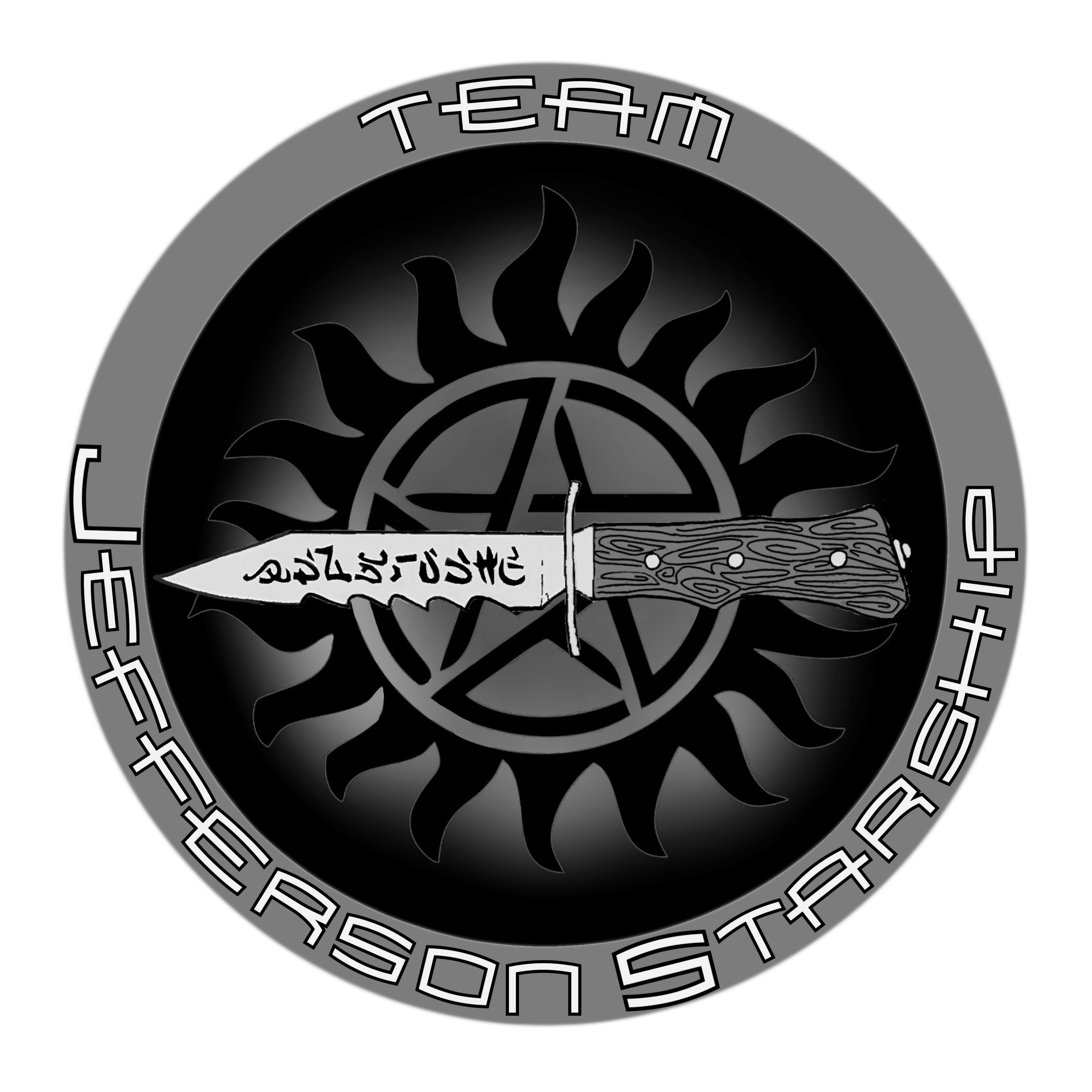 This attraction was reviewed on October 8, 2022 by Team Jefferson Starship.
---
About Our Reviews and Rating System
---
Final Score: 8.48
Final Scores – By Category

Final Scores – By Attraction

Summary:
Nightmares Haunted Trail (NHT) outside of Nakina, North Carolina, is a great example of a classic old-school Southern haunt. Packed to the edges with banging clowns, horror movie characters, and screams of fright, this haunt is not to be missed.
While horror movie fanatics will likely find some of the scenes especially notable, even those who aren't familiar with the staples of slasher films will find something along the trails to elicit screams. While you might not find big-budget animatronics or first-in-the-nation new props here, you will be greeted with a ton of passion and enthusiasm from a wide cast of characters.
NHT came through the recent hurricane and survived with seemingly little impact, though that is more a testament to how hard the crew worked at repairs than the severity of the storm. NHT also has a new third trail behind its walls, a major expansion that drags guests through a post-apocalyptic wasteland. Add that onto the traditional haunted trail and the incredibly long dark maze, and it's not hard to see how Nightmares Haunted Trail keeps bringing in guests year after year.
---
Cast Score: 8.53
Cast Scores – By Question

Cast Scores – By Attraction

Cast Review:
There is a wide and varied cast at NHT. Of course, there are some classic movie characters – Jason, Michael Myers, and the like – that lurk in hiding along the Haunted Trail, but the new Murder Mayhem sports a variety of grunged-up, post-apocalyptic clowns that hearken back to some of the Purge series as well. There are even actors hiding in the dark maze though we dare anyone to try to figure out many.
We especially appreciated the actor with a bestial growl in the trail as well as the multiple scuttlers who moved just above the ground with great rapidity no matter what pose they were in. Too, the young woman screaming for help just before being dragged off by Jason was a very well done bit of cinematics.
---
Costuming Score: 8.13
Costuming Scores – By Question

Costuming Scores – By Attraction

Costuming Review:
There are a lot of masks at NHT, and we saw a lot of examples of some of the haunt's t-shirts worn by various masked monsters and clowns within the surrounding woods. However, those tended to be characters specific to the haunt.
All of the various movie characters were decked out, head to toe, in recreations of their looks from cinema (with some digression in body shapes here and there, of course). We also loved the wandering plague doctor who silently stalked the queue-lines and central waiting area. His black jacketed form would often appear when least expected out of the darkness to just watch for a bit before disappearing again.
Several of the bloody clowns would also emerge from the new Murder Mayhem section to gather new victims and entice future ones from the waiting area. Before the night started, we also got to catch a glimpse of a few of the other actors silently watching from various places.
---
Customer Service Score: 9.87
Customer Service Scores – By Question

Customer Service Scores – By Attraction

Customer Service Review:
It's very easy to get around at NHT. There is an additional parking area just down the road with a bus that runs back and forth all night (and a brightly flashing sheriff's car to give a warning for the slow traffic).
Staff are friendly and welcome everyone with a familial smile and helpful words. This haunt does consist of a pair of trail walks through the woods, so guests should be aware: wear comfortable shoes and keep an eye out for tree roots. A great deal of the trail is marked and steps and stairs are lit as well. In places this is atmospheric – a red-lined trail curving off into the distance around some trees or a light shining down on just a set of stairs with what lies beyond hidden in darkness. Too, the costumed actors even gave warnings on occasion while we wandered out of various scenes and back into the woods.
---
Immersion Score: 8.04
Immersion Scores – By Question

Immersion Scores – By Attraction

Immersion Review:
Were we prepared for what lay behind the walls of NHT? Well, we have visited before, so in some ways, we knew what to expect. But this haunt always does a great job of surrounding guests with its sets. Several times we found ourselves making a turn in the trail only to find some crumbling wall or towering structure or even a quaint two-story house suddenly sitting before us. Even the most direction-sure of us was surprised to be approaching what we thought was a new area of the haunt only to discover that we were approaching one of the previous sets from a different direction.
Without giving away too much, we encourage those who enjoy the Halloween series of films to find a not-so-hidden secret or two scattered through the new house on the trail!
---
Special FX Score: 7.91
Special FX Scores – By Question

Special FX Scores – By Attraction

Special FX Review:
Nightmares Haunted Trail is a great old-school, low-tech haunt. Lots of raucous music pierced by the percussive and explosive banging on anything nearby and punctuated by screams or chainsaw purrs sets the background for the haunt. This pounding audio backdrop drifts throughout sections of the haunt, almost drowning out the screams of guests.
Each section of the haunt drops guests back into the middle queue area, except for the Tomb of Darkness (the dark maze) which drops guests out at one end of the haunt's primary parking lot. NHT also does a lot with lighting – either to emphasize certain scenes or to distract with a blinding glare. Their take on a laser swamp was also a great bit of fun and the light leaking from it into the surrounding trees only extended the scene past its walls.
---
Scare Factor Score: 8.48
Scare Factor Scores – By Question

Scare Factor Scores – By Attraction

Scare Factor Review:
Scares are waiting for everyone at NHT. One of our team loves the terror of the Tomb of Darkness, screaming almost non-stop after entering; even screaming "at the walls" as another team member teased.
Scares come from every direction – scuttling across the ground, leaping from the trees, deep throated growls and lung-bursting screams. Though the first two pieces of the trail – The Haunted Trail and Murder Mayhem – each drop guests back near the center of the haunt, the Tomb of Darkness releases its victims into the parking area. As such, we personally consider the Tomb to be the haunt's finale and it is a great one. On the night we visited (during opening weekend), there was even one guest waiting near the exit for the rest of his companions, having opted out of even attempting the dark maze! He completely missed some of the best parts of the haunt!
---
Entertainment & Value Score: 8.6
E&V Scores – By Question

E&V Scores – By Attraction

E&V Review:
During opening weekend, there was little queue entertainment beyond photo ops, the visits from the actors within the haunt, and the plague doctor stalking the grounds. However, there are usually a variety of celebrity guests that come during the season. If checking on guest appearances isn't enough to drive you to the haunt's Facebook page, the weekly ticket giveaways might be enticement enough. If you're not lucky enough to snag one of those coveted rewards, just remember that NHT is priced at a great value considering the time spent within. There are Fast Pass options for a small upcharge; a definite consideration for later in the season when the lines can get very long.
---
View Full Score Sheet
---
Pics We Took From Our Visit:
---
---
Join ourspookyadventures!
We visit Halloween haunted attractions year-round! Follow us for haunted house walkthrough videos, behind the scenes footage, and more!