Nightmares Haunted Trail – Full Review
Nightmares Haunted Trail is a Haunted Attraction located in Nakina, NC.
7027 Seven Creeks Hwy, Nakina, NC 28455View All Details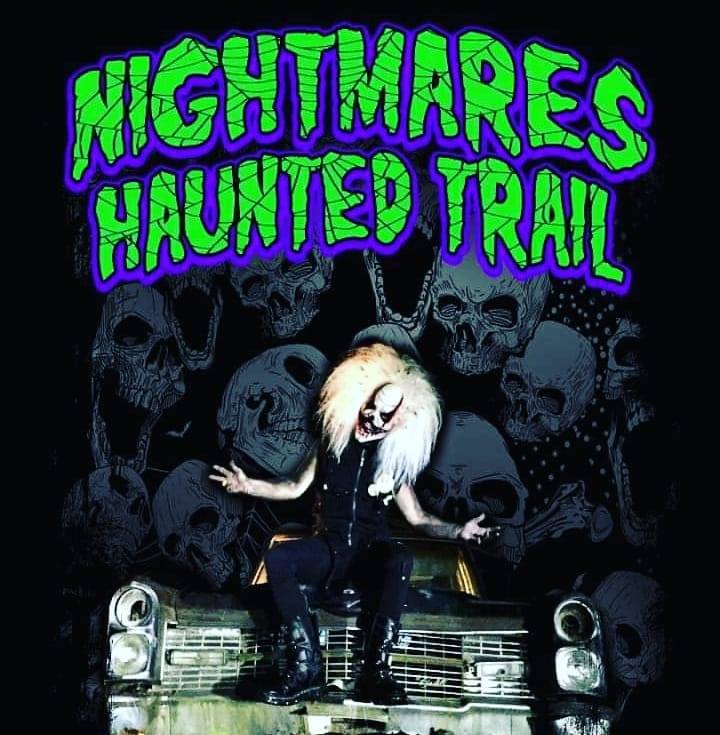 Features:

Free Parking, Restrooms/Porta Potties On-Site, Food/Concessions, Gift Shop/Souvenirs, "Old-School" (Low Tech), You will NOT be touched, Movie Characters, Celebrity Appearances, Uncovered Outdoor Waiting Line, All-Outdoor Attraction, Family Friendly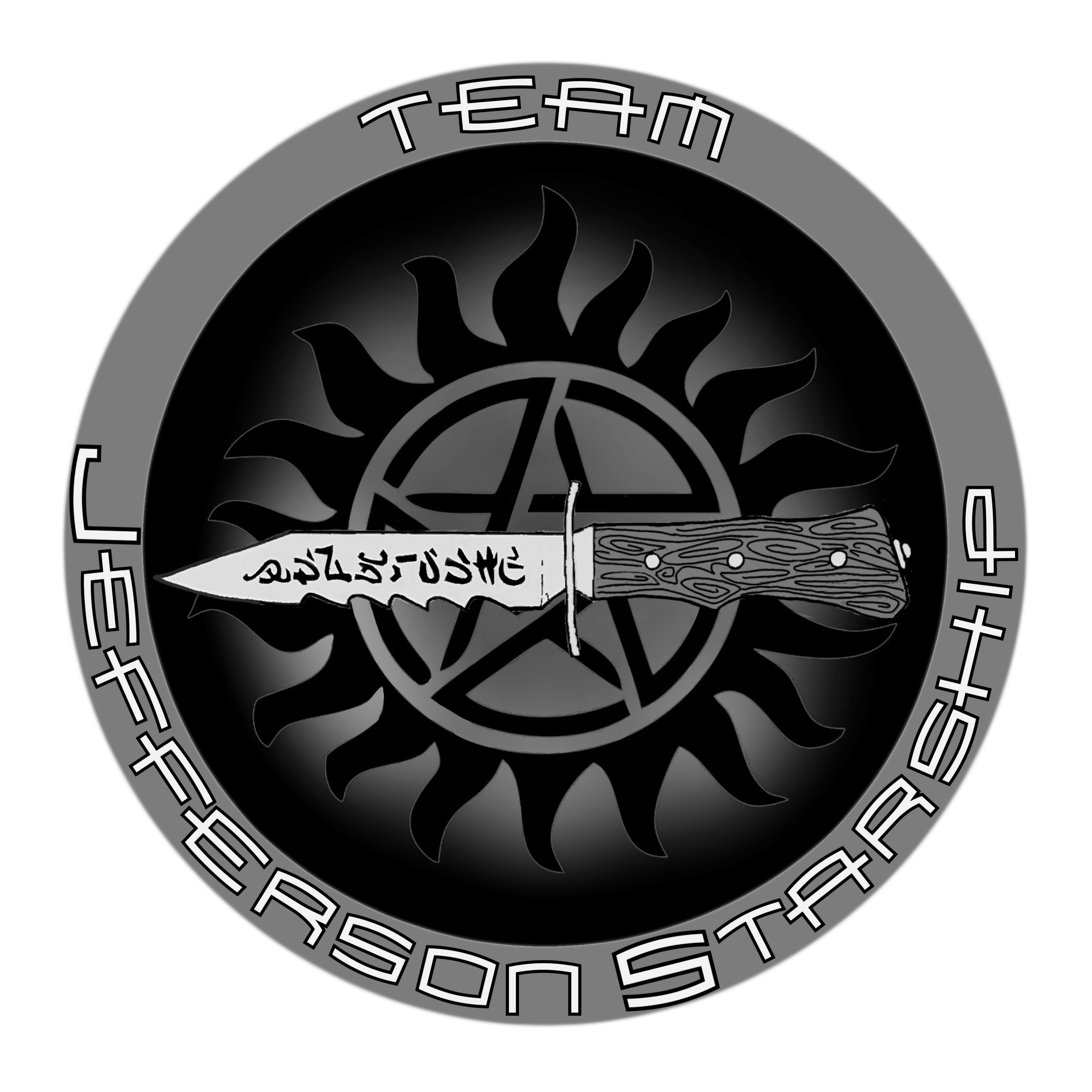 This attraction was reviewed on October 21, 2023 by Team Jefferson Starship.
---
About Our Reviews and Rating System
---
Final Score: 8.43
Final Scores – By Category

Final Scores – By Attraction

Summary:
Nightmares Haunted Trail outside of Nakina, North Carolina, is a great example of a traditional Southern Haunt. A backwoods walking trail filled with a variety of scenes peopled with a host of clowns, monsters, and movie characters, Nightmares Haunted Trail is sure to elicit screams of fear from visitors. Callbacks to traditional horror movie characters like Michael Myers, a multitude of creepy clowns, a mob of junkyard maniacs, and a very long journey through the pitch-black darkness of a maze mean that there's something to fear from just about everyone.
Coupled with periodic visits from special guests, this haunt is an example of pure backwoods terror. We arrived before opening and were met with a crowd already gathered and ready for some fear. By the time we left nearly an hour later, the lines inside had grown quite a bit indeed. However, Nightmares Haunted Trail does offer a fast pass option for those who don't want to wait for the screams.
---
Cast Score: 7.42
Cast Scores – By Question

Cast Scores – By Attraction

Cast Review:
Not long after we arrived in the parking lot, we encountered the first of the various clowns from Nightmares Haunted Trail. Three of them had taken over the shuttle bus that runs from the paid parking lot to the haunt, keeping up a variety of banter to amuse and entertain the guests aboard. At the haunt, these clowns, as well as others, roamed the site, providing entertainment and frights. Too, there was a comparatively silent plague doctor who stalked the grounds.
Along the trail itself, we encountered a variety of other costumed creeps and creatures, many of which screamed out from various hiding places. Others were busy banging on their surroundings, providing a steady stream of alarming noises before our arrival in their respective scenes. The cast at Nightmare Haunted Trail obviously have a lot of passion for their jobs, delivering a lot with high energy and a great deal of heart. The nostalgia for a backwoods Southern haunt is easily filled at this haunted attraction.
---
Costuming Score: 8.06
Costuming Scores – By Question

Costuming Scores – By Attraction

Costuming Review:
Again, the first actors we witnessed were some of the queue actors, a small bevy of clowns riding the small bus that traveled between the parking lot and the haunt. These individuals and other queue actors at the haunt itself were very well apportioned and kitted out.
A lot of masks were featured on the costumed staff that seemed to be well made. Even the requisite Michael Myers, who stalked the Strode house, was well done and immediately recognizable. The various sections of the trail were also distinguishable by the costumes employed – the crypt section was inhabited by various undead, and the clown section was heavily populated by, of course, clowns, for example.
---
Customer Service Score: 9.66
Customer Service Scores – By Question

Customer Service Scores – By Attraction

Customer Service Review:
It was very easy to navigate at Nightmares Haunted Trail. The parking area is well-lit and staffed, and a small bus ferries guests back and forth from the lot to the haunt. Inside, the haunt has three queues, but all originate in the same general area. Staff were on hand to help answer questions and guide guests to the appropriate order for the attractions. The non-costumed staff had a very family-friendly vibe; good neighbors who were ready and willing to lend a hand for anything that a guest might need.
Two of the three attractions at this haunt are exterior walking trails where we had to keep aware of the occasional tree root or uneven ground. Most of the trail was well-lit, though sometimes lights are near eye level depending on the height of the guests. Some of our team found the lights as much of a hindrance as they were a help to light the trail.
---
Immersion Score: 8.8
Immersion Scores – By Question

Immersion Scores – By Attraction

Immersion Review:
From the initial bus ride, the fun begins at Nightmare Haunted Trail. The bus ride from the parking lot helped set the tone for the evening with the group of raucous clowns aboard (and driving) who made the short ride on the short bus a lot of fun and saw us off at the haunt with a wish for "love, peace, and chicken grease."
A traditional, old-school trail, Nightmares Haunted Trail does a great job of winding a path in and out through the woods, at times looping back on itself so that its high-energy actors can target a group multiple times. Too, the curving trail does a great job of disorienting those trying to navigate it; it turned us around so many times that it was hard to tell exactly where we were in relation to significant portions of the haunt itself, working to conceal sets while also providing theatrical lighting to different scenes.
---
Special FX Score: 8.06
Special FX Scores – By Question

Special FX Scores – By Attraction

Special FX Review:
The roars of chainsaws and the screams of both actors and guests echo through the trees while bright lights help to not only illuminate the various sets and scenes but also provide distraction for actors to hide behind. Lighting seems to be a talent of the crew at Nightmares Haunted Trail, with lights being used to emphasize scenes, distract with a blinding glare, to illuminate the trail, or to provide a backdrop for casting dramatic shadows across a set.
Some new set designs have been built at Nightmares Haunted Trail for this season, revamping the initial entrance to the Haunted Trail itself. Too, it felt like parts of the trail had been re-routed, though with the disorientation that the winding trail provides, we could be wrong about that. Still, it felt as if parts of the trail were different from previous years.
The dark maze, a favorite of one of our team members, contained a variety of different textures as well as tight spaces and sharp turns, all meant to disorient and instill unease. Movie soundtracks help to set the stage for various scenes plucked from the media and recreated along Nightmares Haunted Trail. Other sounds come from the actors themselves, their props, or their surroundings.
---
Scare Factor Score: 8.45
Scare Factor Scores – By Question

Scare Factor Scores – By Attraction

Scare Factor Review:
We love the pure backwoods terror of Nightmares Haunted Trail. Lots of different pieces come together here to deliver scares for guests in a variety of ways – from the full-throated screams and deep rumbling growls of the actors to the looming presence of Michael Myers and the metal-pounding destructors of Mayhem. Even the spirits in the dark maze were creatively using the things we said in the darkness against us, mimicking our words as they called from the shadows.
The dark maze is a great finale and was a wonderful end for our night at Nightmares Haunted Trail; one of our team members simply cannot contain her screams in dark mazes, no matter how brief they may be, and the dark maze at Nightmares Haunted Trail is one of the longest ones we've ever visited.
---
Entertainment & Value Score: 9.31
E&V Scores – By Question

E&V Scores – By Attraction

E&V Review:
Nightmares Haunted Trail is a cash-only establishment, from the $5 parking lot to the ticket booth to the concessions, though there is an atm on site. A Fast pass option is available for nights when the lines inevitably get long. Our trip through the various attractions of Nightmares Haunted Trail took about 40 minutes, not counting wait times. With a base ticket price of $30, that's a great value for the money! A variety of celebrity guests make appearances at the haunt over the season, so be sure to check out the website or social media to be aware of who might be sharing the haunt with you during a visit…
---
View Full Score Sheet
---
Pics We Took From Our Visit:
---
---
Join ourspookyadventures!
We visit Halloween haunted attractions year-round! Follow us for haunted house walkthrough videos, behind the scenes footage, and more!