Niles Scream Park – Full Review
Niles Scream Park is a Haunted Attraction located in Niles, MI.
855 Mayflower Road, Niles, MI 49120View All Details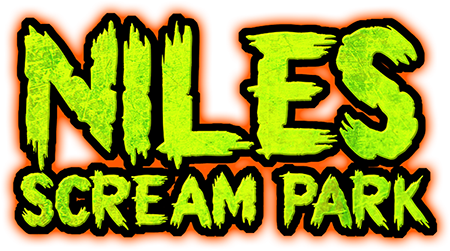 Features:

Free Parking, Restrooms/Porta Potties On-Site, Handicap Accessible, Food/Concessions, Gift Shop/Souvenirs, Optional Games/Midway, Special Events, Original Characters, Celebrity Appearances, Uncovered Outdoor Waiting Line, Covered Outdoor Waiting Line, Indoor/Outdoor Waiting Line, Indoor/Outdoor Attraction, Family Friendly

Most Recent Video from The Scare Factor:
(Scroll for Scores and Written Review)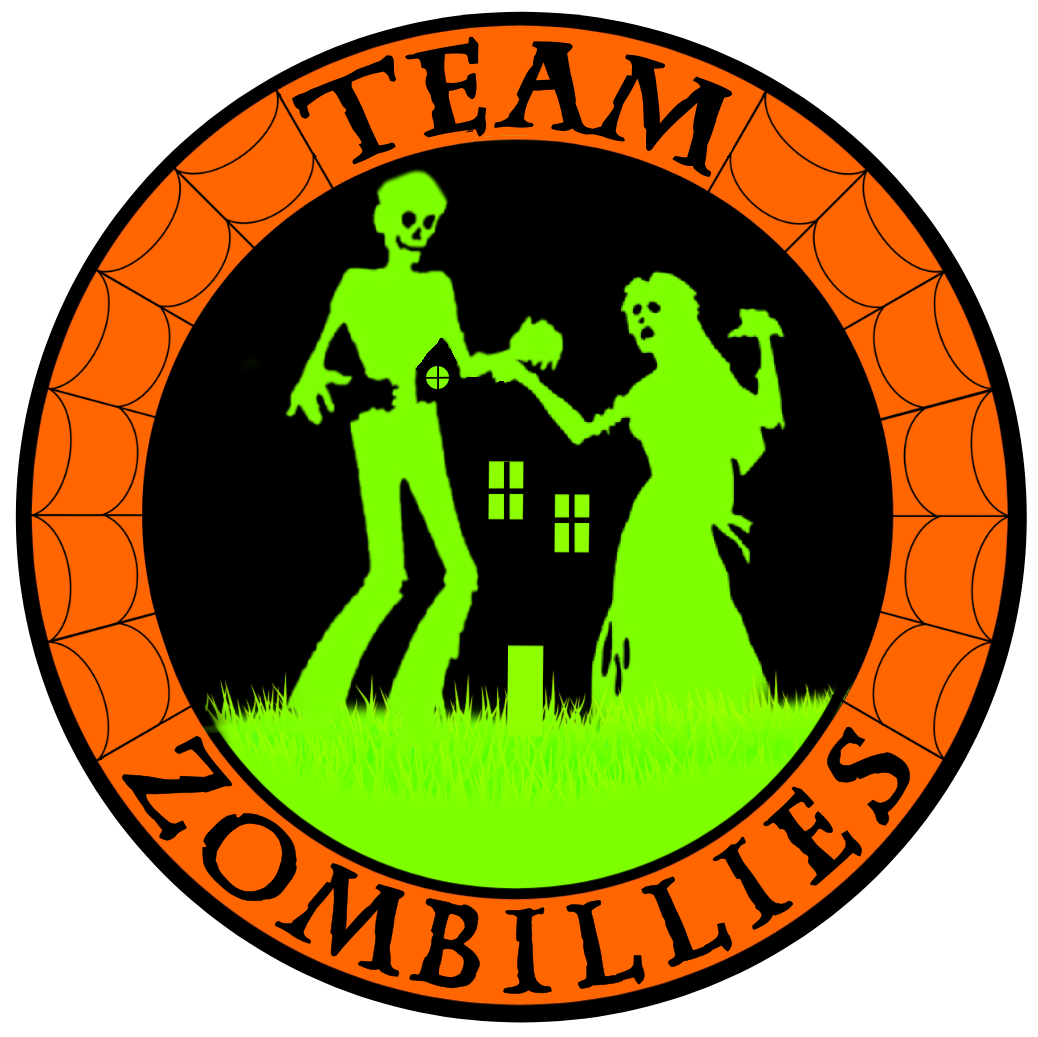 This attraction was reviewed on September 15, 2023 by Team Zombillies.
---
About Our Reviews and Rating System
---
Final Score: 8.53
Final Scores – By Category

Final Scores – By Attraction

Summary:
Happy Birthday to you, Happy Birthday to you! You look like a monkey, and you… Wait! Why are we singing a Birthday song in a haunt review?
Once upon a time, in 1974, a haunted house emerged from the shadows. Over the years, the haunted house grew and transformed into Niles Haunted Scream Park, offering a variety of terrifying attractions, satisfying most thrill-seeking haunt lovers. On this particular night of our visit, the scream park was celebrating its 50th year of fear! When we heard free cake would be involved, we were in the truck and headed north to Niles, Michigan! Even Zombillies love free cake!
So here we are, in 2023, happily serenading songs in celebration of Niles Haunted Scream Park. But wait! There's more! When we thought the icing was already on the cake, the haunt gods delivered more! In addition to the major milestone, Haunters Against Hate announced a haunt takeover on a date we could visit! This means that over 30+ talented guest actors from haunts all over would be devoting their time to supporting HAH all weekend! How cool is that?
Not only is Niles one of the oldest haunts out there, it is among the largest (if not the largest) non-profit haunted house attractions in the world! Since 2022, the park has donated more than a million dollars to local charities, and the volunteers have donated 2.4 million to local and national non-profit organizations. This is truly an astonishing feat.
Over the years, the park has offered a variety of themes and attractions to its patrons. This year, the flagship Niles Haunted House is back along with Field of Screams, Hooded, and Dark Terror-Tory Haunted Hayride. Blackbeard's Revenge and Ghostly Hollow emerge from the duplex, which are rarely used themes amongst the attractions we visit and are totally new this year, so we were super excited to experience them!
The midway is a bustling hub of activities, with something for everyone. Guests can browse the gift shops, test their skills at axe throwing or puzzles, sip on witchy drinks, or snap tons of photos, to name a few!
*We have chosen not to score the Hooded attraction for this review. Although we will describe some details below, we could not see anything going on around us to score this one entirely.
---
Cast Score: 7.85
Cast Scores – By Question

Cast Scores – By Attraction

Cast Review:
The park is a non-profit community event that utilizes 150 to 200 volunteers per night to staff the attractions. This number can change nightly, but always be assured that many of them will lurk in the darkness, waiting to pounce!
Niles Haunted House:
Most of the scareactors in the house were cleverly hidden in places we were unaware of until it was too late, such as behind walls and blending in with the scenery. They sometimes pretended to be static props, suddenly springing to life as we passed them. They covered the scenes well, with little downtime between scares.
Many targeted our group in some fashion, sinisterly staring or quickly pouncing to scare us. It was evident they were happy to get their scares in. However, this is a fast-paced haunt, so there wasn't a lot of dialogue. We heard some quick "Rahs" and the cliche "What are you doing here?" or "Where are you going?" in several places. The people behind the walls were believable in their frantic frenzies; they had us looking for ways to help them out! There were also a few times when we had long charades back and forth with the cast members.
We'd like to shout out the puppet; they knew their scene well, coming in for the attack and succeeding more than once! On our second venture through, Nancy randomly appeared like a ghost in spots; we're not sure how she moves so quickly. Perhaps she can walk through walls?
Blackbeard's Revenge:
We can't contain our excitement when it comes to talking about pirates. Sadly, we don't come across the salty-tongued seafaring scoundrels often. But when we do, they always ask us where the rum has gone, and unfortunately for them, we never have any. Upon devastating a deckhand of the news right off the bat, we quickly learned that we needed to find some, or we would find ourselves at the bottom of the sea! This pirate wasn't messing around and delivered one of the night's most memorable performances.
As luck would have it, this would not be the only mad marauder on this vessel. Each pirate we encountered was just as angry as the one before them. They filled the haunt well, speaking signature buccaneer language. They reminded us, "Dead men tell no tales," as we hurried along. Overall, they were demanding and spouting out threats as they chased us off Blackbeard's ship.
Ghostly Hollow:
Immediately upon entrance to Ghostly Hollow, a hotel attendant requested we check in and gave us a ghoulish "Enjoy your stay at the Ghostly Hotel," followed by spine-tingling, menacing laughter. We really shouldn't have given this crazy lady our names!
As we continued through, the characters utilized scene-appropriate phrases and welcomed us into their respective areas, such as the Saloon, Feed Store, Wash House, and other areas of an Old West Town. Although this attraction was one of the shorter ones, it seemed like it could use a few more ghosts to help liven up their guests.
Field of Screams:
Some of the most memorable interactions occurred in this mind-bending journey through madness. This trail was on the longer side, offering many character encounters. At times, we went a bit without seeing anyone. But of the ones we did see, boy, did they let us have it. Scaring is caring, and this was a very "supportive" group of monsters!
We did notice some scareactors here that possibly weren't ready for us yet as they quickly walked past us or stared at us as we walked by. Some cheery scarers also greeted us with loud "hi's" as their dialogue. But these interactions were not the norm. Many of the actors knew their areas well and expelled great energy.
We didn't make it one step into the cathedral, and a familiar face, Dead Man's Hand, lunged at us, prattling, "PAIN is the word of salvation!" Uh oh, time to go! But he quickly followed up, as he lunged out a window, to let us know that it was already too late for a specific group member. An encounter with Ed proved quite entertaining. Come to find out, they're quite the decorator! You know, furniture is art… Skin art. A fumigator explained that the bug bombs were really getting to him as he ran about, a carnival barker stopped our group briefly to interact and joke, and a worked-up seamstress was ecstatic to tell us it was coffee (tok?) Tuesday. She was saying it so fast we still don't know what she said, but it was great.
Dark Terror-Tory Haunted Hayride:
The hayride featured the least number of cast members for the time we spent on the ride, but the ones there made sense with their respective scenes. They were wearing microphones, making it easy to hear their dialogue when they suddenly appeared.
A few of them got into their roles better than others as they moved about their scenes, pointed at the crowd, or launched a head at us. We passed by a werewolf convincingly moving its head and body. We found the witch comical as she requested our group to "Send any children my way so I can make kid pies!" Okay, lady, but don't expect us to eat them, we came for cake, not pie!
In between the attractions in the decorated entries and exits, we came across a variety of skilled actors, from a straw-faced villain to a crazed patient, a grungy hillbilly that was one of the most verbally interactive in the park, and a horned creature telling us that the voices would say to us what we needed to know and where to go.
In addition, there was an amalgamation of actors roaming the midway. As we ventured from exits to entrances, characters such as Baby, Fluffy, Death, Maurice, a creepy black and white clown, Nancy, and another crazy patient stalked, crept up on, scowled at, and tormented us. It was great! We could have spent hours upon hours with these performers. If you see Maurice sweeping the bubbles, give him a hand; he does so much work around the park that sometimes he just needs a break.
We'd also like to note that the unseen lurkers within Hooded and Dr. Hooded and his assistant were some of the most verbally interactive in the park!
---
Costuming Score: 8.43
Costuming Scores – By Question

Costuming Scores – By Attraction

Costuming Review:
Niles Haunted House:
Many of the costumes in the house were appropriate to the areas we found them in. They did range in appearance from heavily detailed to more basic applications.
The majority of the masks we saw were high-quality silicone variants. When used, makeup covered the dwellers' faces well. We noticed decaying skin, prominent veins, and darkened facial features. Some of the most realistic makeup was applied to the Ghostly host and Nancy. A few items were used for layering, such as a rolling pin and distressed apron worn by the lady in the kitchen, but additional details are needed to bring some of the outfits to life.
Stand-out costumes included the statue, Satan, the bug under the stairs (with giant teeth), the pumpkin fiend, the werewolf with the glowing green eyes (in the cemetery), and the lady in the attic who appeared to have been there for quite some time (think Norman Bates' Mother). The "hallway helpers" directing us to different routes were in black with glowing mouths, making them stand out from the rest of the inhabitants.
Blackbeard's Revenge:
There was no mistaking that this crew had risen from their graves at sea with their ghostly appearances. Many crew members were zombified, sometimes wearing grungy silicone and slimy masks.
The pirates wore tricorne hats, brightly colored frock coats, ruffled dresses or poet shirts, and cavalier boots. One of the actors carried a black powder-style pistol while another crewman tried to put us to work with their dingy mop! Although their characters were evident in their appearance, more attention to makeup details was needed, especially around the eyes under masks and to bare skin on the arms.
Ghostly Hollow:
All of the scareactors were wearing Old Western town-appropriate attire. We noted cowboy hats, overalls, western-style shirts, and dresses. Their facial paint was consistent with the other attractions at Niles. Although these costumes didn't take a lot to be realistic, they all had looks appropriate to the environment they inhabited. The angry tenant even had a wrinkly face, making them appear very old.
Field of Screams:
A whimsical assortment of costumed characters brought the trail to life. Most were placed appropriately in their specific realms, sometimes too well. A unique ghillie suit got us very well, and a rock monster didn't appear to be a costume at first. Another guy had blown off a portion of his nose and lost his hand, but surely the dynamite lying around had nothing to do with it.
A large mixture of masks and makeup was abundant, including additional silicone variants and realistic airbrush applications. More details throughout the costuming made these characters stand out, too, such as a bloody dress, colorful clown makeup, and added accessories.
The carnival barker sported a clown-like mask with rose-colored glasses and a ringmaster jacket. Another standout costume in the clown area was a creepy black-and-white-dressed female clown. In addition, a skull mask blended into the walls, a reptilian house guard was not what we were expecting to see outside a large house, the bug man completely looked the part, and it was clear that the opossum was a hoarder as they were carrying around a lot of stuff!
Dark Terror-Tory Haunted Hayride:
Although seeing the finer details from a distance was hard, the costumes here suited each setting. A lot of makeup was employed, but we saw a few masks, such as the werewolf wearing a furry bodysuit. A cheerful, colorful clown costume stood out with striped pants, and a witch had a unique dress with green face paint. A man in a striped suit with a chainsaw came barreling out of the center of a cake, which was an interesting surprise.
Some of the night's best-dressed characters dwelled between the haunts and along the midway. These characters were costumed from head to toe, with layered details such as things they carried, items they handed out to customers, crazed hair, and colored contacts. Additional silicone masks, distressed and tattered clothing, "I Bite" written on a forehead, and homemade costumes made these characters photogenic-ready.
---
Customer Service Score: 9.57
Customer Service Scores – By Question

Customer Service Scores – By Attraction

Customer Service Review:
Large signs efficiently guided us to the park, along with an old hearse at the end of their drive. Lots of free parking was available in a brightly-lit field. Free parking seems uncommon in attractions this significant these days and was a welcomed treat! We arrived early, so finding a spot was easy. Labeled signs at each row make it easy to find your vehicle when you go to leave. The park reserved a handicapped parking row for those needing this type of parking, and the park is deemed accessible by anyone in a standard wheelchair.
The park itself is very safe. Guests are wanded before admittance into the park. The walking paths throughout the entire park had great care applied to them to keep mud and uneven ground to a minimum. We did find a few bumpy spots, but even the transitions to moving rooms and scenes were executed well! This park also has a lot of "intentional" uneven ground, but there was always something to hold onto when traversing these areas.
A decorated entryway and signs above each attraction entrance made navigating the park easy. The signs also clearly marked the paths to separate general admission and fast pass lines. Some attractions close sooner than others, so be mindful of that. A tent covered some lines while others were open to the elements, so dress appropriately for the weather!
In the midway, everything was clearly marked. It was also well-lit. Portable restrooms were scattered throughout for customer convenience. All the staff we encountered were happy to see us, super friendly, and helpful with any questions; one even told us a riddle! They also answered our questions very quickly. Staff were clearly marked and had radios so they could communicate with others easily.
Upon looking for information before visiting, we noticed their website was up-to-date and easy to use. The schedule page listed an easy-to-read calendar along with different events taking place on each night. It also encouraged us to buy our admission online to save time waiting in lines by utilizing their Timed Ticket Reservation system.
---
Immersion Score: 9.16
Immersion Scores – By Question

Immersion Scores – By Attraction

Immersion Review:
The spookiness started to set in as we passed beneath a curved iron gateway entrance to the park adorned by a rickety, old hearse. Upon pulling in, a dancing spectacle of Halloween lights caught our attention. Those with ADHD, don't squirrel too hard before parking! It is synchronized to music and was a fun sight as we proceeded to the entrance.
The passage into the complex is guarded by a sizeable, eerily-illuminated castle-like facade with a giant skeleton towering nearby. Once inside, a lot was going on. Fall accents, spooky decor, themed photo ops, and roaming monsters brought the midway Halloween vibes to life. Even some of the shops and areas had well-decorated signs! It was clear that Niles wanted their guests to feel like they were in a Halloween town, and they delivered!
This is where the immersion of this park truly blew our minds. They feature a unique layout we've never encountered before, and we loved it! Before beginning the three haunted houses, we trekked through well-decorated, foggy cemetery paths through various buildings before reaching the entrance doors! Along these paths were additional monsters, too, so we were never truly safe in this park! This was a fright-tastic way to delve guests into the authentic ambiance of the park, eliminating the reality of the midway. The same can be said when we exited the attractions as well. Now that's some serious dead-ication! If this isn't well-executed immersion, we don't know what is. A few times inside the hayride, features from the midway and park were noticeably visible, taking us out of the immersion at times.
Note: These areas had little to no scareators during our visit, so we have scored these areas beneath this category instead of part of the individual haunts.
Once we made it through the thick of the cemeteries, past things that go bump in the night, the houses had fully decorated facades. The decrepit mansion facade of the Niles Haunted House was our favorite, surrounded by natural overgrowth with fog swirling around and colorfully illuminated windows.
You can find an overview of the storyline or themeing to expect inside each attraction on their website. During our visit, they accurately matched these descriptions. The Niles Haunted House changes its themeing every year. This season, we ventured through various corridors of a classic haunted mansion. There was so much going on inside that it felt like the house came to life! Upon entering Blackbeard's Revenge, we stepped aboard the infamous ship of Captain Blackbeard and were transported into a ghostly Old Western town in Ghostly Hollow. Next, we screamed our way through The Field of Screams (how appropriate is that name?), through a carnival, an old mine, a murky swamp, into shacks, a garage, and much more. The hayride was a mile-long tractor-drawn trek that took us back in time to a classic Halloween landscape filled with surprises.
The park is set up well, and there's a great flow. The exit goes through the park's extensive gift shop, which is a perfect placement!
---
Special FX Score: 8.83
Special FX Scores – By Question

Special FX Scores – By Attraction

Special FX Review:
Niles Haunted House:
Upon entering, we're sure we sacrificed ourselves to the house as it arose from its slumber, and everything inside came to life before our eyes! This house was energized by rocking rooms, feisty floors, bouncing bridges, collapsing corridors, and dropping domes.
An ambient soundtrack tugged at our ears, along with authentic sounds from the props, creating a layering effect. The sounds were realistic and effective. The speakers sounded high quality and were at the right sound level, preventing any sound bleed from surrounding areas. The lighting illuminating the scenes and surrounding features was also exceptional. There were many times when we were walking through just thinking "wow" to ourselves. We also noticed that the rooms often smelled like the areas they portrayed!
The house was a roller coaster of details. Many scenes were decked out from floor to ceiling, while others gave little to look at. Although there were some plain walls, they were primarily noted as transition areas that served their purpose. Some more intricately detailed scenes include the pumpkin room, catacomb entrance, a waterfall and its foliage surroundings, and a room filled with giant man-eating plants. Now, remember, this house has over 100 different routes through it. They say it's impossible to see everything in less than seven. So, if you go through the house only once, you may not see anything we discuss here.
Blackbeard's Revenge:
The special effects inside this seafaring vessel were realistic and well-placed. Upon boarding, zombie pirate animatronics attacked from all different directions. On more than one occasion, sea creatures flopped into view, one of which plopped its pointy leg right out of the water! Flickering LED torches illuminated our path through the wooden walls, and notable sounds filled the air.
One of the best scenes made it appear like we were walking onto a life-like pirate ship with masts in full view and erupting canons! In an area inside, the ship's portholes had CGI videos of waves crashing right outside! Moving floors were cleverly placed, making it feel like the seabound vessel was truly rocking beneath our feet!
Ghostly Hollow:
Compelling sounds, decor, props, and animations flowed through this town. We noticed many smaller details here, such as dusty old liquor bottles lining the walls in the saloon, saddles, luggage, and a prop hotel worker holding a room key in their hand.
A gaggle of ghosts stealthily awaited our arrival, showing themselves in various forms. An old decrepit piano caught our attention as a cursed pianist ghost eventually entered the room. Another spirit suddenly jolted out at us, but some curtains near the top of its placement hid parts of the animatronic from our group.
Field of Screams:
Man, oh man, where do we begin? The field had so many fun, effective, and outstanding effects. If you like a haunt that offers a little bit of everything, this is your jam!
Our journey was a fogtastic series of events. At times, we suddenly found ourselves trapped in the mist, holding our arms in front of us, hoping we'd feel our way out (to no avail). We tried to "Judi-chop" the cloud only to hit one of the members of our group. There was no finding our way out of this, so we had to wander through it aimlessly. At times, it was so thick the person in front of us disappeared. The fog was so thick in the sanitation area that we could taste it; although it didn't taste like snozzberries, it did taste good! Or was that the fumigation getting to us?
Many of the sets and scenes along the route were massive. A castle facade with a broken ceiling inside, cavernous catacombs, a trippy tree trudge, a red- and white-striped clown maze, a two-story house, a sizable swamp, and a blacked-out maze are just a few things you'll experience inside. A floating cabin stunned us as it bounced around upon walking across the decks to get inside. It was unlike anything we'd ever seen before!
We could hear sounds no matter where we were along the path. Sometimes, it was creepy noises, fear-inducing whispering, sudden loud blasts, or the constant pounds of a beating heart that only got louder as we got closer to the source.
Additional effects thrown at us during our adventure include giant balls that we had to move out of our way, lots of snow falling from the sky, a snow tunnel, an intricately detailed voodoo shack, a large freakshow area, a waterfall, a UV-reactive toxic area, and a tight tunnel.
Dark Terror-Tory Haunted Hayride:
Many of the sets were creatively built from the ground up. The "Dysfunctional Fair" roller coaster and the mini Gravitron with a puking rider nearby were unique. They also constructed a colossal cake just for the occasion. The steampunky time-traveling machine was fun to ride through, with flashing lights, fog, and appropriate sounds.
Speaking of sounds, pre-recorded, well-known music and narrated audio were played for all riders to hear and sing. It was just loud enough to help drown out the sounds of the tractor. The sound would change upon entering a new scene. In addition, some props made sounds. They also utilized lighting in many different ways. Flickering jack-o-lanterns, trippy lights in the sky, and beady eyes of creatures watching from the dark timbers added to the experience.
Additional effects noted along the ride include a collision with a locomotive, water effects, a towering witch, an extremely pukey zombie, flying underwear, a flaming combine, and a scene themed to Baba Yaga with a quick-moving old woman.
The hayride trailer was built so all audience members face the same direction in a wooden bleacher-style setting. This allows all customers the same view of the action we encountered.
---
Scare Factor Score: 7.91
Scare Factor Scores – By Question

Scare Factor Scores – By Attraction

Scare Factor Review:
Niles Haunted House:
The house is unpredictable in every way. The residents knew its corridors well, suddenly popping out of many holes and dropping panels in the walls that were nearly impossible to spot. Sudden blasts of air targeted us many times. A few double taps and distractions worked to the houses' advantage. It seemed like the more we screamed, the more they came at us; it fed off our fear.
Due to the multiple paths, the variety of fears you may experience will likely vary from ours. We went through the house two times, and they hit on different phobias. The finale will also change. The pumpkin room was the most effective of the two we experienced. However, even after escaping this attraction, you're still unsafe. You have been warned.
Blackbeard's Revenge:
Additional distractions, air blasts, and drop panels were encountered here, successfully delivering jump scares. There was also some intimidation from the pirates and scares from the props. They attacked from all angles. One of the best scares here was a pirate holding a gun up and shooting one of our members with a brief blast of air. The look on their face was priceless! Keep your eyes peeled in all directions of this one, mates, for the sea may take ya!
During the finale, we had a proper send-off double-tap from two pirates, one of whom chased us out the exit while making loud sounds.
Ghostly Hollow:
We never knew when a ghostly figure would appear as they came out of nowhere at times. Several loud sounds caught us off-guard. As we walked through a cemetery, several animatronics were on the attack, but then we just walked out of the exit at the end with little going on to give us a proper crescendo send out.
Field of Screams:
The largest concoction of scare tactics was found along this treacherous trek. Some of the sounds alone were enough to make our skin crawl! Do you have a fear of the dark? What about clowns? Spiders? Snakes?
As we meddled about, lost in the mist, disorientation set in. This made us more prone to random sneak attacks from the villains hiding within and, sometimes, in plain sight if it weren't for that fog. Numerous characters jolted out at us as we passed by. Some of them used demented dialogue, while others served as a distraction. They also spread their scares evenly amongst our group. The finale was a well-hidden creature of the reptilian variety we'd seen earlier in our adventure but had forgotten about.
Dark Terror-Tory Haunted Hayride:
What terrors lie awaiting that wagon? More than we imagined! It's hard to scare guests on a hayride, especially at Niles, because the creatures rarely get close to or come in contact with the moving machine. But just because everything here is mainly viewed from a distance doesn't mean they didn't have some tricks up their sleeves.
Although this was the least scary attraction at the park, they still managed to lift us out of our seats! One animatronic flew directly over several riders, scaring the bejesus out of us! Sudden blasts of air, chainsaw chases, wicked water, a loud horn, and a deceiving sign for the finale left us wondering what would happen next. It was a sumptuous feast of fear and fun!
-Spoiler Alert-
Hooded: You will need to sign a waiver before entering. You may get wet, and they can and will touch you. This attraction extracted a lot of jumps, screams, and even curse words from our group. We never knew what or who was poking and prodding at us when we least expected it. The dark hoods placed over our noggins kept us from seeing anything going on around us. You can say we got lost in our own heads in this one.
We were instructed to hold onto something the entire time of our journey, and this became our "lifeline." At times, it seemed like they were intentionally trying to take this away from us, as it wasn't always easy to keep in our hands; we were constantly losing it. Every time we did, we're pretty sure our hearts skipped a beat! Sudden noises, creepy dialogue, taunting, and actor double-taps kept us on our toes the whole way through.
We felt a glimmer of hope when they removed the hood, but upon being tasked with "finding" the way out, we lost it again. Good luck! You must go on this journey alone! We hope the doctor doesn't need to test your group's "stamina" like he did ours!
---
Entertainment & Value Score: 8.91
E&V Scores – By Question

E&V Scores – By Attraction

E&V Review:
At the time of our visit, a Frightful Nightful pass was advertised at $40 online, granting access to all of the regular haunted attractions. A Frightful Nightful PLUS pass, including admission to Hooded, was priced at $45.00. Due to the timed ticketing, they recommend that everyone purchase their tickets online. Plus, those who wait to buy their tickets at the park spend $5 more for single admission tickets and $10 more for packaged admission tickets. Access to single attractions, escape rooms, and Phantom Fast Passes are also available at varying costs. Also, remember that these prices may increase as it gets closer to Halloween.
In total, our group spent over an hour (66 minutes) inside the attractions. This does not include the wait times or the decorated areas leading to and from the haunts. We recommend purchasing the PLUS pass for admission to all the haunts. This package brings the MPD (minutes of entertainment per dollar spent) to 1.47, which is on par for the area. Now factor in all of the additional entertainment provided with the ticket price, including free admission to the midway, and this is a hard value to beat! The cemeteries and spooky areas leading up to the attractions combined for another 30 or so minutes alone, so expect to spend a lot of time navigating to the haunts! Every group's time will also vary due to the maze.
As we roamed the midway, an actor or two was always there to target us and keep us on our toes. We were never bored here. The Scream Park Theater was visible from multiple areas, and there was always something to listen to. Plenty of photo ops and selfie stations were scattered throughout the park. Check out the Hall of Fear museum, as it will be displayed only this year. Niles also hosts a variety of professional entertainers that can be found on their events page.
In addition to the free festivities above, they offer ghoulish games from Dead-Split Axe Throwing, 5-minute escape rooms, the Spooky Splat Paintball Gallery, and more for an additional charge. There was also a palm reader, multiple gift shops and food stands, Witches Brew drinks, and much more!
We had a night so epic that our voices went missing! Add this to your must-see list this year, and come hungry and ready for a scream-fest you won't soon forget!
To celebrate their Birthday, they give guests special gifts as they exit the park every weekend (while supplies last). How cool is that? Happy Birthday, Niles Scream Park! Now, get your extra underwear packed and head out to Niles. They look forward to "scaring the yell out of you!"
---
View Full Score Sheet
---
Pics We Took From Our Visit:
---
Promo Images:
Click to Enlarge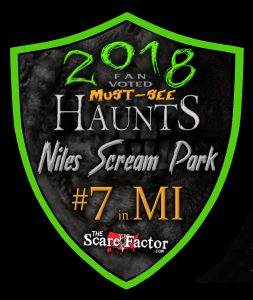 ---
Guest ReviewsGuest Average: 9 out of 10
Taylor – 9/10 – September 30, 2022Was so good! Field of screams was by far the best this year. Best haunted house around!