Panic Attack Haunted Attraction – Full Review
Panic Attack Haunted Attraction is a Haunted Attraction located in Nakina, NC.
3245 Pine Level Church Road, Nakina, NC 28455View All Details

Features:

Paid Parking, Restrooms/Porta Potties On-Site, Food/Concessions, "Old-School" (Low Tech), You may be touched, You will NOT be touched, Original Characters, Uncovered Outdoor Waiting Line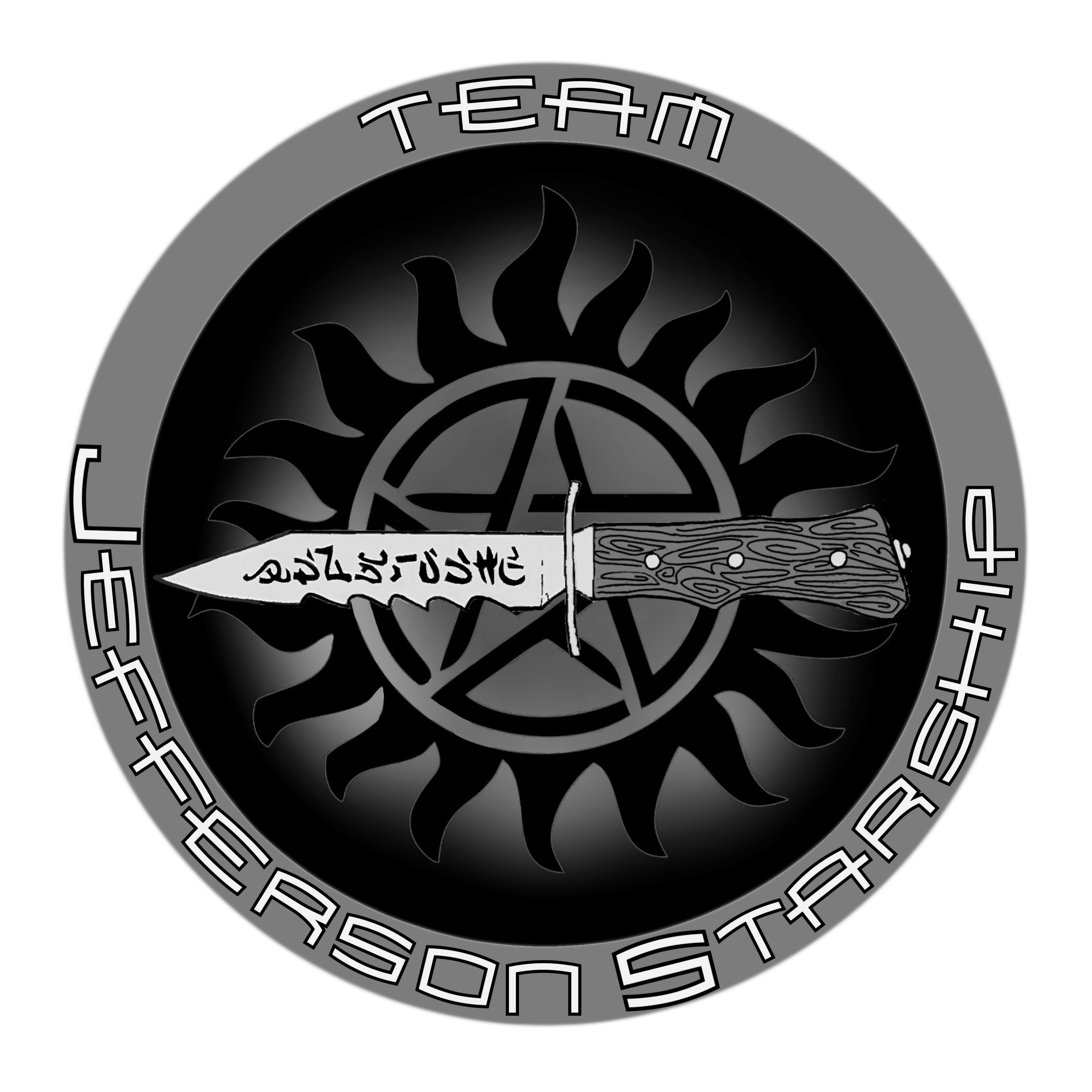 This attraction was reviewed on October 21, 2023 by Team Jefferson Starship.
---
About Our Reviews and Rating System
---
Final Score: 8.83
Final Scores – By Category

Final Scores – By Attraction

Summary:
We traveled out to Nakina, NC, to visit Panic Attack Haunted Attraction this past weekend, and we had a blast. Panic Attack recently underwent a major rebuild, so our visit this year was almost like visiting an entirely new haunt. The changes we saw were amazing, but they're still the huge, larger-than-life, fully immersive sets that surrounded our group as we ventured along the trail. It was fun to see some of the old set pieces and props repurposed and redesigned for the new themes.
Though we didn't pay it a visit, also on site is an 'Adventure Farm' called Boondocks that provides a lot of family-fun daytime activities such as a hayride, a petting zoo, as well as rides and slides. Though it has a separate admission price, there's enough there for families to do before night falls and the screams echo up from the haunt itself.
The new fairy tale theme that extends through the front half (at least) of the haunt is so very well done; even if a guest isn't scared, there are so many little things and references tucked into the scenes and characters that guests will have plenty of things to look forward to. We can't help but recommend a visit to Panic Attack Haunted Attraction in 2023.
---
Cast Score: 8.86
Cast Scores – By Question

Cast Scores – By Attraction

Cast Review:
The night of our visit, they only had about 60-70 actors working, but normally, the haunt has between 90 and 100 actors on site. However, we don't think that we missed out on too much. The actors at Panic Attack are a dedicated bunch who really get into their roles, and the ones that were present did an amazing job.
The fairy tale scenes were very well done; our team thoroughly enjoyed this section of the haunt. From Tinker Bell to Rapunzel, from Red Riding Hood and the Big Bad Wolf to Ariel and Ursula, there were lots of characters and props that our team squealed and screamed over. Some of these characters, like Captain Hook, had dialogue that explained their part of the haunt, and some mixed things up between different guests, even within our small group. Even the Red Queen of Hearts demanded our heads!
---
Costuming Score: 8.72
Costuming Scores – By Question

Costuming Scores – By Attraction

Costuming Review:
Costumes, equipped with props, covered actors completely. There were some actors in the later parts of the attraction that were pop-and-vanish jump scares that prevented us from truly appreciating their costumes or masks. Still, the vast majority of the actors were out and in our faces, giving us time to ooh and aah over their make-up, masks, and costume design. The costumes sometimes completely sold out some of the characters that were being portrayed, especially in the new fairy tales-themed section where we got to see a variety of twisted versions of popular children's characters.
In addition to the costumes, Panic Attack featured a variety of mask designs, some of which seemed customized to fit the characters appearing along the trail. There were still some of the older pieces of the haunt – creepy crypts, a section filled with spiders, and, of course, a section of clowns and another of cannibal butchers.
---
Customer Service Score: 9.61
Customer Service Scores – By Question

Customer Service Scores – By Attraction

Customer Service Review:
Part of the changes at Panic Attack Haunted Attraction included a tall fence that now better separates the parking area from the queue area, as well as serves to direct guests towards the ticketing area for the haunt (and the Adventure Farm). There were a lot of non-costumed staff in the queue area ready to help visitors. The paid parking lot was also populated with several non-costumed staff that guided and directed all traffic in and out of the attraction.
---
Immersion Score: 8.21
Immersion Scores – By Question

Immersion Scores – By Attraction

Immersion Review:
The initial waiting area for Panic Attack Haunted Attraction is dominated by a performance area where a live DJ spins music out over the waiting crowd, providing a carnival-like atmosphere. Though some of the tunes are Halloween-themed, much of the music was rock and pop hits designed to entertain the crowd.
The sets at Panic Attack are amazingly detailed. The initial areas of the haunt have been themed out to reflect the new twisted fairy tale motif with shipping crates coquettishly labeled with things like sugar, spice, human lard, flour, and gumdrop buttons. These small touches really helped to pull us into the themes for the haunt before we even saw our first actor. Returning guests to Panic Attack will recognize some of the old sets as we did, but so many of them have been repurposed with the new characters that it feels like visiting a whole new attraction.
We always enjoy immersive décor, and Panic Attack never disappoints in this area. Huge set pieces surrounded us on our walk-through, lit with colorful lights and decorated with well-placed shadows. These sets are, in many cases, the immersive quality one would get walking through a movie-set or a trip through someone else's imagination.
---
Special FX Score: 8.49
Special FX Scores – By Question

Special FX Scores – By Attraction

Special FX Review:
The roar of a chainsaw blasted out across the night before we'd even stepped foot inside the main attraction. The habitual growl of that engine could be heard in several places as the trail we walked wove in and out of sets out over the field and swampland of Nakina. Practical effects like animatronics were to be found scattered across the event, turning some places into a dragon's lair or a serpent-filled swamp. Everything felt like walking through a movie or fantasy with some things looming high overhead or just peeking out from the darkness.
---
Scare Factor Score: 8.58
Scare Factor Scores – By Question

Scare Factor Scores – By Attraction

Scare Factor Review:
Though there were the standard jump scares, the cast at Panic Attack really stepped up their game this year, doing a great job of interacting with guests, with some even going so far as to carry on creepy conversations with us as we ventured through their scenes. Despite spacing out guests at the start of the attraction, the frights and scares did create something of a conga line by the end of the haunt. Monsters and spooks tried to keep things moving along, but some guests were unable to move forward because of their fear, while other groups wound up getting scared into the back of our group despite our attempts to create distance.
The haunt ended with a roaring chase out of the haunt and behind the DJ booth, along the side of the queue area. This led towards a shared concession area with the Adventure Farm (closed at night), where we found more photo ops, concessions, and a gift shop.
---
Entertainment & Value Score: 9.41
E&V Scores – By Question

E&V Scores – By Attraction

E&V Review:
Our journey through Panic Attack Haunted Attraction took about 35 minutes without any lingering to drool over the sets or talk longer with the entertaining crew. Huge crowds are common during some evenings at Panic Attack, so options for the Fast Pass (or even the VIP pass, which is limited to a small number per night) are highly encouraged for those who don't want to wait. For those that do wait, the queue entertainment is a varied set with music, visits from some of the costumed creeps, and the ability to watch the fearful fleeing of guests from the final chainsaw's roar.
There are a number of photo-op sites scattered about the waiting and concession areas where guests are encouraged to snap a photo or two to remember their visit to this one-of-a-kind attraction. Families could easily make an entire day out of a visit by first stopping at the Boondocks Adventure Farm during the afternoon and transitioning to Panic Attack Haunted Attraction after dark. Also, there are various concession options available that provide a welcome break after the excitement of the haunt.
---
View Full Score Sheet
---
Pics We Took From Our Visit:
---
---
Guest ReviewsGuest Average: 8.09 out of 10
Thomas Bethune – 10/10 – October 23, 2021The best haunted house I've ever been to that was nice characters did a good job the little girl …show more pirate was excellent and mermaid was excellent at the captain was excellent the witches hut was excellent the Clown's drove me crazy with the chainsaws overall loved it
Tim dockery – 10/10 – November 1, 2019I found it to bee very good somethings need to be changed like the people acting need to have a …show more practice or two but over all very good was very happy with it and very scary and very good hospitality very kind people
Leangela adams – 10/10 – October 26, 2019Was so much fun. All the monsters all did a great job. Was entertaining even in the line b4 we …show more entered. Would definitely come back. Best haunt I've been to in s long time
---
Past Awards
---
2019 Awards
Most Enthusiastic Chainsaw Attacker (Given by: Team Jefferson Starship)
Best Delivery of Theme (Given by: Team Jefferson Starship)
---
---
Past Awards
---
2019 Awards
Most Enthusiastic Chainsaw Attacker (Given by: Team Jefferson Starship)
Best Delivery of Theme (Given by: Team Jefferson Starship)
---
Join ourspookyadventures!
We visit Halloween haunted attractions year-round! Follow us for haunted house walkthrough videos, behind the scenes footage, and more!