Port City Fear Factory – Full Review
Port City Fear Factory is a Haunted Attraction located in Wilmington, NC.
Market St, Wilmington, NC 28405View All Details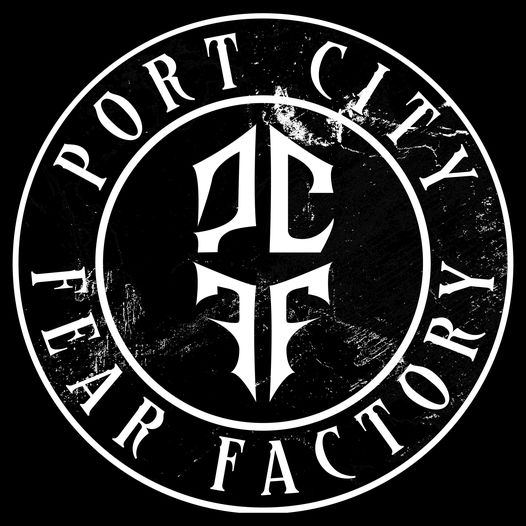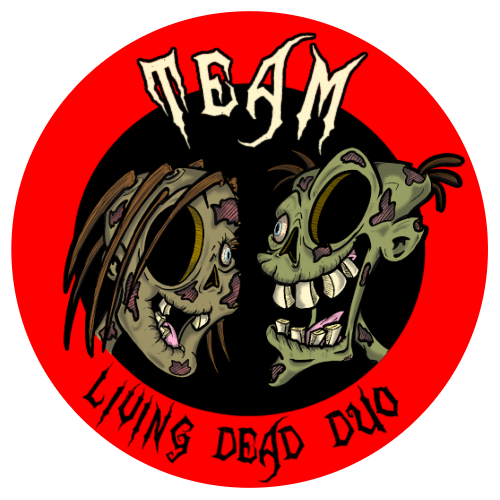 This attraction was reviewed on October 7, 2023 by Team Living Dead Duo.
---
About Our Reviews and Rating System
---
Final Score: 8.17
Final Scores – By Category

Final Scores – By Attraction

Summary:
Wilmington, North Carolina, often referred to as "Hollywood East," is a place where Bearded Skulls Makeup FX Group has left a lasting mark through their exceptional skills in makeup and special effects for renowned horror films such as "The Black Phone," "The Conjuring," and "Scream."
In a fascinating partnership, Bearded Skulls MUFX Group, LLC – consisting of Rick Pour, Jason Willis, Jeff Goodwin, Tony Rosen, and Matt Barrett – joined forces with Justin Smith, the owner of Opera House Theater Company, to birth Port City Fear Factory, the city's newest haven for chills and thrills.
This whole journey began in the spring of 2023 when Justin Smith, an actor and entrepreneur, was sitting in the makeup chair, getting makeup prosthetics applied for an upcoming horror film. During this session, the special effects team mentioned their interest in creating a haunted house should a writers' strike disrupt the film industry. This casual conversation kindled Justin's long-held fascination with the idea of a haunted house, a concept he had toyed with for two decades among friends and colleagues. After a series of phone calls and emails and the strike became a reality not long after, it resulted in a partnership that combined over a century of experience in the film and special effects arena.
In a whirlwind three months, this talented ensemble rallied their connections, pulling together a cast of 30 actors to give birth to "The Port City Fear Factory: Chapel of Horrors." For a first-year haunt, their achievement exceeded our expectations.
The Story:
The Cape Fear region of North Carolina is shrouded in dark tales and eerie histories, attracting visitors hoping for ghostly encounters and legends of pirates. One of these stories stands out, starting at an old cursed church on Princess Street. Construction began in 1923, marked by strange sickness among the workers. The newborn church, First Light Chapel, had an eerie influence on its occupants, causing abnormal behaviors. In 1953, Reverend Edmond Meares took over, preaching a vengeful God. His congregation dwindled, but a devoted following formed. Rumors of bizarre rituals and deviant doctrines spread. Meares' sinister intent became clear when he announced he was "building an army." On February 11th, 1956, an inexplicable explosion demolished the church, revealing Meares' macabre activities. In 1984, the ruins were resurrected as Cape Fear Church & Studio by Henry Galloway, an aspiring artist and horror enthusiast. Despite a troubled start and mishaps, Galloway became obsessed with the church's potential and spiraled into madness. In 1989, Galloway committed a gruesome murder, turning the church into a house of horror. He ended his own life, leaving a disturbing legacy. In 2019, Green Hope Church moved in, hoping to bring light to the dark history. Tragedy struck in 2022 when a girl was killed by a truck on the church's property. Strange occurrences followed, with whispers and eerie visions plaguing the congregation. Pastor John fought to protect his flock in the face of malevolent forces. The church itself seemed hungry, demanding to be fed, and a battle against an insidious presence began.
---
Cast Score: 9.21
Cast Scores – By Question

Cast Scores – By Attraction

Cast Review:
The Port City Fear Factory cast undoubtedly set a gold standard for haunted attractions, leveraging their backgrounds in the film industry to deliver performances of unparalleled quality. Their expertise was on full display as they consistently remained in character, ensuring an immersive and spine-tingling experience for all visitors.
Upon crossing the haunt's threshold, an eerie congregation member served as our ominous guide, forewarning the chilling events that had unfolded within the confines of Green Hope Church. Their grim narrative established the tone for the journey ahead, one that tasked us with unraveling the otherworldly horrors concealed within. This initial encounter immediately pulled us deep into the ongoing storyline.
As we ventured deeper into the haunt, we found ourselves trapped in a nightmarish chapel, surrounded by red-robed cult members who were embroiled in grotesque rituals with their unfortunate "congregation." The cast's dedication to their roles was unwavering, and their convincing portrayal of these twisted characters created a sense of dread.
Adding to the authenticity of the experience was the presence of genuinely convincing still-living victims, their performances leaving an indelible mark on the haunted journey. Characters like Reverend Meares, the Butcher, and Galloway embodied their roles enthusiastically, blurring the lines between fiction and reality.
In terms of sheer numbers, the haunt boasted around 30 actors within its expansive 12,000-square-foot facility, ensuring no lulls or uninspired moments. This abundance of talent eliminated any potential dead spots, guaranteeing that visitors were consistently engaged and enveloped in the sinister narrative from start to finish.
Let's give a big shout-out to the cast – these folks absolutely crushed it! With their backgrounds in the film industry, they brought their A-game and took this haunt to a whole new level. Their performances were off-the-charts awesome, making the entire experience incredibly immersive. Trust me, this haunt will stick with you long after you've left.
---
Costuming Score: 9.75
Costuming Scores – By Question

Costuming Scores – By Attraction

Costuming Review:
The costumes at Port City Fear Factory were truly a cut above, reflecting the team's professional expertise behind the haunt. Crafted to Hollywood standards, each costume was meticulously handmade, leaving us in awe of its remarkable detail and authenticity.
Some of the costumes even reminded us of the band GWAR, with their extravagant and otherworldly designs. The level of detail in creating super-realistic demons, complete with convincing blood and gore effects, was truly impressive.
One standout costume was that of Reverend Meares, a massive creation seemingly constructed from the souls of his victims, leaving a lasting impression on us as a truly awe-inspiring piece.
While many characters wore masks and displayed horrifyingly bloody faces, the majority embraced a demonic appearance, perfectly aligning with the overarching cult theme. Although there wasn't an extensive variety of costumes, this consistency was entirely fitting, enhancing the overall immersive experience.
Every costume felt perfectly suited to its respective scene, immersing us further into the haunting narrative and making us feel like we had stepped onto a Hollywood horror movie set.
---
Customer Service Score: 8.85
Customer Service Scores – By Question

Customer Service Scores – By Attraction

Customer Service Review:
Safety was a top priority at this haunt, which was reassuring. They had a security guard at the entrance and utilized an Emergency Interlock System inside. Multiple emergency shutdown stations and switches were strategically placed, and fire systems were installed throughout the building. Including extinguishers and a shutdown system that activated house lights and evacuation orders added an extra layer of security.
Their control center, equipped with nine TV monitors overseeing the cameras inside the haunt, gave it a behind-the-scenes feel reminiscent of a film or TV production. Moreover, they had a full-time medic on-site, walkie-talkie communications among their crew, and the convenience of a nearby city fire department branch on standby, providing peace of mind for all attendees.
The staff on-site was exceptionally friendly and professional. They were instrumental in directing haunt-goers, explaining the rules, and setting expectations for the experience. Additionally, a well-placed merchandise table allowed visitors to purchase souvenirs like shirts, hats, stickers, buttons, snacks, and drinks, providing a tangible way to remember their visit to the Port City Fear Factory.
Port City Fear Factory certainly put their heart and soul into creating a memorable haunt. There were only a few areas where their customer service could use some fine-tuning. Given the short three-month timeframe they had to build the haunt, it's understandable that they may have been overlooked.
One area that could be improved is the signage around town and more precise directions to the location. While the website contained valuable information, it was challenging to find the opening times. However, once you were inside, the staff was incredibly clear and focused on the storyline, ensuring you were well-informed about the haunt experience.
Parking was ample, but the layout of the parking lots could have been better marked. Upon approaching the haunt, you'll notice signage that reads "Port City Fear Factory: Chapel of Horrors." However, the exterior resembled more of a warehouse, lacking the typical haunted house theming that would better indicate its nature. To find the entrance, you simply had to look for the line of people.
The address for Port City Fear Factory is 921 Princess Street
Wilmington, North Carolina 28401, near Hi Wire Brewing. They're so new that you'll need to enter the address manually on GPS systems.
---
Immersion Score: 6.2
Immersion Scores – By Question

Immersion Scores – By Attraction

Immersion Review:
Port City Fear Factory offers an immersion experience that stands out from the stereotypical haunted attractions. It's more akin to stepping onto a movie set than your run-of-the-mill haunt, and for those who appreciate a deeper level of engagement, this haunt truly delivers.
From the moment you enter, you're enveloped in an immersive story that sets it apart. The storyline, centered around Reverend Meares, is exceptionally creative and captivates your attention from start to finish. Scenes blend seamlessly together, creating an action-packed journey that had us continuously exclaiming, "Wow, this is so good," as we ventured deeper into the haunt.
One notable aspect is the absence of queue monsters or pre-haunt attractions in the queue line or outside the haunt's end. However, this doesn't ultimately detract from the overall experience. Before entering, you're greeted with eerie music and an intriguing sight: a truck containing a skeleton. While this area could definitely use some improvement, the haunt inside 100% delivered, so it made up for the lack of scares outside of the haunt. We are excited to see what they are able to offer outside of the haunt in years to come.
It's worth mentioning that Port City Fear Factory plans special activities on certain weekends to enhance the overall experience. For instance, on Saturday, October 14, they will host actors from the feature film "The Black Phone," offering meet and greets, autograph signings, and photo opportunities. This promotional day will add an exciting dimension to the haunt's atmosphere.
Additionally, starting on October 21, they are introducing "festival day" runs featuring family-friendly outdoor daytime activities, vendors, music, kids' contests, and more. During this time, there's a child-friendly, lights-on version of the haunt with a lower scare factor, allowing younger visitors to enjoy the experience. As night falls, the haunt returns to its PG-13/R-rated action for those seeking a more intense thrill.
---
Special FX Score: 8.8
Special FX Scores – By Question

Special FX Scores – By Attraction

Special FX Review:
Port City Fear Factory's dedication to crafting a top-notch haunt was evident from the get-go. They handcraft everything, leaving no room for shortcuts. When you stepped inside, you found yourself in a chilling church chapel taken over by a demon cult. The attention to detail was incredible, making you feel like you're on a horror movie set.
Many other areas added to the unease, showcasing their commitment to storytelling. The haunt embraced gore, with larger-than-life demons that truly terrify you. They struck a balance with blood effects, keeping it realistic but not overwhelming. A moving bridge and a haunting soundscape transported you to a hellish realm.
The soundscape was a critical element of the haunt, transporting you to a hellish realm filled with screams, moans, church sounds, chanting, and eerie horns. These original sounds contributed significantly to the creepy and immersive atmosphere.
Port City Fear Factory's minimal use of animatronics made it exceptional. Instead, most of the frights came from skilled actors in costumes and props, adding authenticity and originality. Even the larger immersive props were operated by people, which showcased their commitment to a hands-on approach.
---
Scare Factor Score: 7.81
Scare Factor Scores – By Question

Scare Factor Scores – By Attraction

Scare Factor Review:
From the moment you step inside, you'll find yourself immersed in a world of terror that's both conceptually creepy and exceptionally executed. The haunt's theming alone was enough to give you nightmares. The concept was deeply unsettling, and it set the stage for the horrors that await within Green Hope Church.
One of the standout features was the haunt's expert use of jump scares. The timing and placement of the scares were impeccable, ensuring that the entire group gets a jolt of fear. The heart-pounding anticipation and sudden shocks will keep you on edge throughout your journey.
The demons encountered along the way were genuinely scary, with their grotesque appearances and eerie presence. The unsettling events happening to the church members were equally gory and creepy, adding to the overall sense of dread.
Port City Fear Factory's attention to detail extended to the pacing of the experience. Groups were carefully timed to prevent overlap, ensuring you didn't encounter any spoilers. This meticulous planning enhanced the suspense and surprises.
Every scene within the haunt was distinct, offering a varied and unpredictable experience. You'll never know what's lurking around the next corner, keeping you constantly guessing and heightening the fear factor.
As you progress through the haunt, you'll eventually reach a big finale that defies stereotypes. Without giving too much away, this climax promises an exhilarating, heart-pounding conclusion that will get your attention and creep into your dreams later.
---
Entertainment & Value Score: 6.44
E&V Scores – By Question

E&V Scores – By Attraction

E&V Review:
The haunt was amazing but relatively short, topping out at 15 minutes. The special effects were top-notch, and the cast was on point from beginning to end. The queue lines seemed to move quickly so that you wouldn't be standing around in line too long. Music played while you waited, and staff members entertained the crowd, filming them for live social media spots. While there were no queue actors or theming outside of the haunt, the staff worked to keep you entertained and engaged. Port City is planning three haunt events per year and will quickly become a permanent haunted attraction on the East Coast.
---
View Full Score Sheet
---
Pics We Took From Our Visit:
---
---
Guest ReviewsGuest Average: 9.99 out of 10
Tommy – 9.99/10 – October 7, 2023Awesome haunt, more than just jump scares…. Everything about it is top notch.
Join ourspookyadventures!
We visit Halloween haunted attractions year-round! Follow us for haunted house walkthrough videos, behind the scenes footage, and more!