Portals of Fear – Full Review
Portals of Fear is a Haunted Attraction located in West Mifflin, PA.
1 Majka Street, West Mifflin, PA 15122View All Details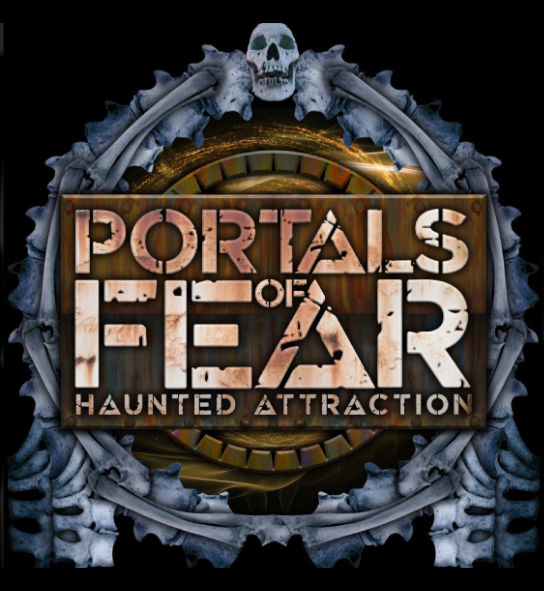 Features:

Restrooms/Porta Potties On-Site, Food/Concessions, Original Characters, All-Indoor Attraction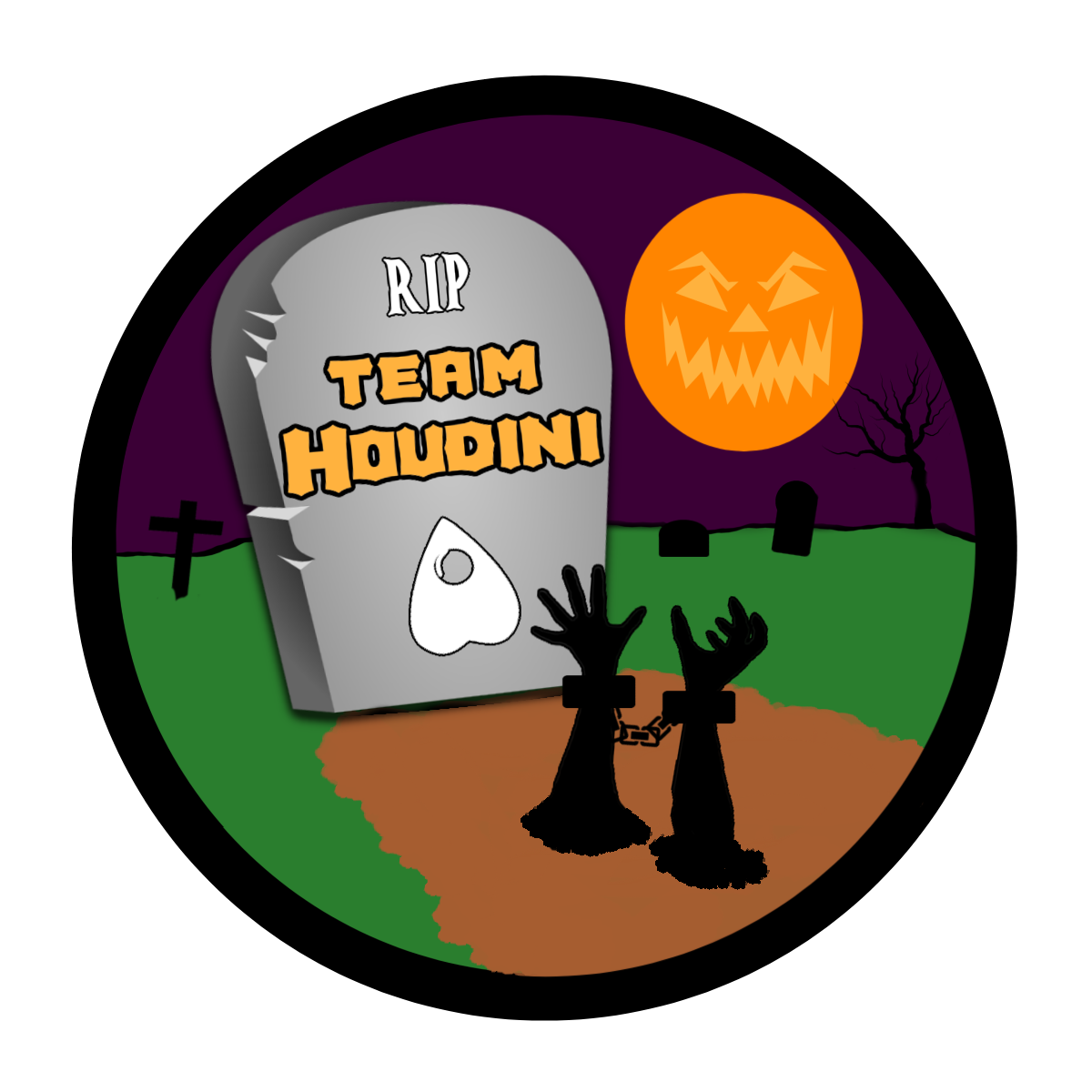 This attraction was reviewed on October 15, 2023 by Team Houdini.
---
About Our Reviews and Rating System
---
Final Score: 8.34
Final Scores – By Category

Final Scores – By Attraction

Summary:
There's nothing like your first time… visiting a new haunt, that exhilarating feeling you get as you wait outside. We're perpetually brimming with excitement whenever we stumble upon fresh haunts to explore, particularly when they crop up in our neck of the woods. You never really know what to expect, right? Typically, we stroll in with our expectations set on the lower side of the spectrum. New haunts are like sprouting saplings in the vast forest of the haunt industry, and it's a real treat to witness them in their fledgling stages, anticipating where their sinister roots will delve in the future.
Enter Portals of Fear, a relative newcomer to the scene, now treading through its second 'full' season. Nestled in West Mifflin, Pennsylvania, at the hallowed grounds of the old James Lavelle Catholic School, this tale of terror has its roots back in 2018 when it was nothing more than a modest charity haunt for a local youth group at the parish. While its heart remains steadfastly non-profit, it's undergone quite the transformation over the years, adopting the moniker 'Portals of Fear' just last year.
The mastermind behind this nightmarish spectacle, Charles, and his family, were initially roped in to lend a helping hand. He had a local yard haunt, you see, and eventually, he migrated his arsenal of eerie equipment and boundless creativity into the school, birthing the spine-chilling show we have the pleasure of experiencing today. But I'll leave it to Charles to spin you that yarn, for he tells it far better than I ever could.
Now, it's time to see what lies beyond the Portals of Fear.
---
Cast Score: 8.19
Cast Scores – By Question

Cast Scores – By Attraction

Cast Review:
We were beckoned to enter an unassuming door. What lay behind it was a trip down memory lane, akin to my days in a Catholic school from my youth, a no-nonsense nun awaited us on the other side, her office bathed in the warm glow of retro nostalgia. She fixed her stern gaze upon me as I dared to open the door without a knock, only to be met with an exasperated query: "Who enters my office without knocking?" Not one to back down, I decided to knock, much to her obvious chagrin. Her voice cut through the air, loud and strict, as if right out of the old-school rulebook, providing us with the rules and informed us if we broke the rules she would personally remove us, and I had no doubts that her threats held real weight.
Our journey through the haunted halls introduced us to a motley crew of around 45 entities, each with a distinctive presence. From sinister Killer Cult members to a jaded janitor, vulnerable victims, sad sacrifices, tortured teens, sadistic slashers, drunk derelict, and an abundant Asmodeus (wasn't there a song about him in the 80's.) we encountered a smorgasbord of eerie personas. What truly set them apart was their immersive engagement. These characters didn't just occupy their spaces; they interacted with us in a dance of dialogue and action.
In a dimly lit school hallway, the janitor casually mopped the floor. We couldn't help but notice a peculiar item stuck to his mop, and without skipping a beat, he revealed that it was his late wife's head. The victims in the sacrificial chamber writhed and wailed in authentic agony, their pleas for mercy ringing distressingly real. And as for the inebriated fellow, he staggered and bellowed at us, demanding doubloons, an enthusiastic saleswoman proposed a "69," igniting a spirited bidding war… for what turned out to be storage unit 69.
As we journeyed further, a tap-dancing clown was more than happy to showcase his talent, while a menacing clown posse lurked down a long corridor, brandishing an array of unsettling weaponry. The unwavering commitment and dedication of these actors took us completely by surprise, transforming the Portals of Fear into an unforgettable adventure.
---
Costuming Score: 8.21
Costuming Scores – By Question

Costuming Scores – By Attraction

Costuming Review:
The attention to detail in the costuming was nothing short of impressive. From the carefully crafted masks and makeup to the thoughtfully chosen attire, every element came together seamlessly, enhancing the distinct personas and seamlessly blending into the overarching theme of each area.
For example, the nun we encountered early on; she was clad in a complete habit, her face shrouded in dark makeup that lent her an eerie, sunken appearance. A young bride, hauntingly beautiful in her traditional white wedding dress and ghostly makeup, embodied the essence of a spectral bride. The Mayan sacrifice segment featured figures draped in black hooded robes and skull masks that concealed part of their face, while the sacrificial victim stood out in her pure white dress.
Then there were the clowns, an eclectic mix of makeup and masks harmonizing with their full clown costumes. A clever use of camouflage added an extra layer of mystery to the experience as a figure donned an all-black body suit that seamlessly blended with the inky darkness around them. Another performer became one with the vibrant yet shadowy wallpaper, while a third, decked out in a ghillie suit, expertly disappeared into the outdoor facade.
We couldn't help but notice two elusive line actors, and one of them, resembling a scarecrow with a plaid shirt, jeans, and a burlap sack for a head, came into clearer focus. His actions were as riveting as his appearance, brandishing a firearm that would thunder to life and a tool that produced mesmerizing sparks as it scraped against the walls and floor, catching the audience off guard.
In every instance, the attention to detail felt organic and integral. The costumes weren't just superficial; they seamlessly complemented each character's actions and remained faithful to the overarching theme, enhancing the immersive and eerie realism of the entire experience.
---
Customer Service Score: 9.81
Customer Service Scores – By Question

Customer Service Scores – By Attraction

Customer Service Review:
Our journey commenced in the unassuming backside of the venue, where we dutifully parked and then ventured towards the waiting line. However, it quickly became apparent that a crucial detail had slipped our grasp: tickets were a hot commodity, and we found ourselves ticket-less. It turns out we had missed a glaring sign directing ticket-seekers to the front. We have to admit, following directions isn't exactly our strong suit. Speaking of directional mishaps, I may have made a few wrong turns navigating the dark, winding roads that seemed determined to lead us up imposing hills, spiraling into the location. I can't blame the haunt or my trusty GPS; it's just my knack for missing the obvious, especially on this dark, and stormy night.
In terms of safety, the haunt presented no unusual concerns beyond what's expected in such eerie environments. The darkness, the tight spaces, all par for the course, but thankfully, the stairs were well-lit, leaving us with no cause for alarm.
As for the staff, they were a welcoming bunch. The ticket takers not only pointed us in the right ticket-procuring direction, but they were also friendly and informative. The sales booth attendants were equally amiable, as were the haunt's dedicated owner. It's always a delight to meet folks who are genuinely passionate about their craft.
If you're eager for more information, you'll find a treasure trove waiting for you online, on their website and across various social media platforms. It's the perfect way to delve deeper into the spine-chilling world they've crafted.
---
Immersion Score: 8.23
Immersion Scores – By Question

Immersion Scores – By Attraction

Immersion Review:
Out in the front, there's a fall festival ambiance that greets you with open arms. You'll spot metal drum fires, their grinning jack-o'-lantern faces etched into the flames, beckoning you towards warmth. The air carries the mouthwatering scent of food and drinks, and there's even a spot for creative souls to try their hand at pumpkin painting as well as the promise of thrilling raffles that adds a dash of suspense to the mix.
Strolling towards the building's side where the haunt's ominous entrance lurks, you'll be guided by helpful signs, each one a tantalizing glimpse into the various realms and portals you're about to experience, accompanied by the nostalgic melodies of classic Halloween tunes.
Asmodeus,("Amadeus" that is the song I was thinking of, for all you '80s aficionados), has masterminded several Portals of Fear. Each of these portals harbors a distinct fear, and the motto is simple: "Know the fear, and it knows you." It's a brilliant concept, providing the freedom to unleash a kaleidoscope of unimaginable horrors without being tethered to the confines of a traditional theme. What makes it even more enticing is the rich backstory attached to every area, thoughtfully presented in the queue line, setting the stage for what lies ahead.
The haunt is an unbroken, continuous trek, ensuring that once you've conquered your deepest fears, you're ushered back into the vibrant fall festival we mentioned earlier.
---
Special FX Score: 8.17
Special FX Scores – By Question

Special FX Scores – By Attraction

Special FX Review:
Sound played a role in specific scenes and areas, though it didn't always leap to the forefront of our senses. In some spots, the music or sound effects remained discreet, even going unnoticed. While the lavish set designs were certainly enough to captivate most folks, we couldn't help but think that an added score or distinct music for each scene or even a continuous backdrop would have taken the whole experience to a cinematic level. It's not a complaint, mind you, but more of an idea for elevating the journey to an even grander scale.
What really blew us away were the meticulous set designs and their intricate details. It's impressive, especially for a charity haunt that's still in its early stages. Stepping through the first portal felt like tumbling into Wonderland itself, and we were Alice, four fat hairy Alices, guided by an acolyte perched on a grand pulpit, leading us through a colossal, luminous keyhole veiled in fog. From there, the voyage unfolded through dimly lit school corridors, a Mayan temple adorned with carvings, vines, and a stone altar for sacrifices, a witch's cabin brimming with pumpkins, scarecrows, and an assortment of eerie dolls. We journeyed into a cave where the interplay of light created a remarkably realistic sunlight effect, with the light prisms dancing off the rocky structures.
Then, there was the city slum's brick alleyway, replete with graffiti (some Halloween themed) and the remnants of a car, a chilling cemetery aglow in blue light that cast eerie shadows over tombstones and mausoleums. We wandered into a boiler room that even Freddy Kruger would've felt at home in, and a seemingly endless storage unit, each setting meticulously detailed to draw you deep into its unique world.
Props were nothing short of realistic, seamlessly fitting the atmosphere of each area. Animatronics were used judiciously, serving to enhance a scene or divert attention while allowing the actors to shine. Sensory elements were strategically employed throughout – the expertly set lighting acted as a mood conductor, with blues invoking the cemetery's nocturnal vibe, a brilliant white beam evoking the cave's ethereal aura, reddish lights setting the stage for a torture scene, and strobe lights, along with flickering lights, dialing up the tension. Everything felt wonderfully organic.
Fog wafted through a few areas, including the swamp, portal, and cemetery, lending an airy touch to the proceedings. To top it off, some actors wielded devices that shot sparks from the walls or ground, catching us by surprise, adding an extra layer of thrill to the experience.
---
Scare Factor Score: 8.05
Scare Factor Scores – By Question

Scare Factor Scores – By Attraction

Scare Factor Review:
It wasn't just about the dazzling set pieces; it was a full-blown rollercoaster of fright that had us leaping out of our skin, invoking deities, and, well, contemplating what might've transpired in our trousers, we should have worn the brown pants.
The scares ran the gamut, making sure to target every nerve in our small group. There were those classic startle scares, you know, the ones that make you yelp and put your hands up to stop an attack and deafening noises seem to manifest out of thin air. Then came the intimidation factor, where these unsettling individuals got right up in our faces, dishing out verbal barrages that sent shivers down our spines. There were violent scenes that added an extra layer of dread, and encounters that tapped into some deep-seated phobias. No one was left unscathed; the scares had us all in their clutches.
As we ascended towards the climax, we found ourselves in the ominous boiler room, where the malevolent demon Asmodeus lurked, the mastermind behind it all. His demonic entourage chased us out, propelling us into that obligatory yet exhilarating chainsaw slaughter.
---
Entertainment & Value Score: 8.25
E&V Scores – By Question

E&V Scores – By Attraction

E&V Review:
Beyond the main event, Portals of Fear did sprinkle in a bit of queue line entertainment to keep us engaged while we waited. We couldn't help but wish for a tad more while standing in line, but our patience was rewarded once we stepped inside.
For the thrifty haunt-goer, the $20 ticket price came as a pleasant surprise, given that this year's average has been hovering around $25. With an exploration time of just 20 minutes to delve into all the portals, it essentially translated to a minute per dollar spent, slightly below the average of 1.2 MPD for this area. However, any concern about value for money quickly evaporated.
Portals of Fear delivered a memorable experience that left us with a satisfied grin. The journey was well worth the cost of admission, making it a hauntingly fantastic bargain. We are glad to have visited this new kid on the block, and they definitely had the right stuff, we can't wait to see what the future holds.
---
View Full Score Sheet
---
---
Guest ReviewsGuest Average: 9.86 out of 10
Delena – 10/10 – October 15, 2023This haunt keeps getting better each year
Laura – 10/10 – October 14, 2023This has been hands down one of the best if not the best haunted house I have been to in years and …show more it has gotten better each year. They staff and families are wonderful and so friendly and the kids do such and amazing job and never break character. You can tell that everyone involved puts their whole hearts into it and it's not just a "job" but something that they truly enjoy! If I could rate it higher than a 10 I would!
Milena – 10.00/10 – October 14, 2023This attraction is amazing! From where it started to where it is now is incredible! I would …show more definitely recommend to anyone wanted to do something during the halloween season!
Join ourspookyadventures!
We visit Halloween haunted attractions year-round! Follow us for haunted house walkthrough videos, behind the scenes footage, and more!