Psycho Path IN – Full Review
Psycho Path IN is a Haunted Attraction located in French Lick, IN.
2773 South County Road 1000 West, French Lick, IN 47432View All Details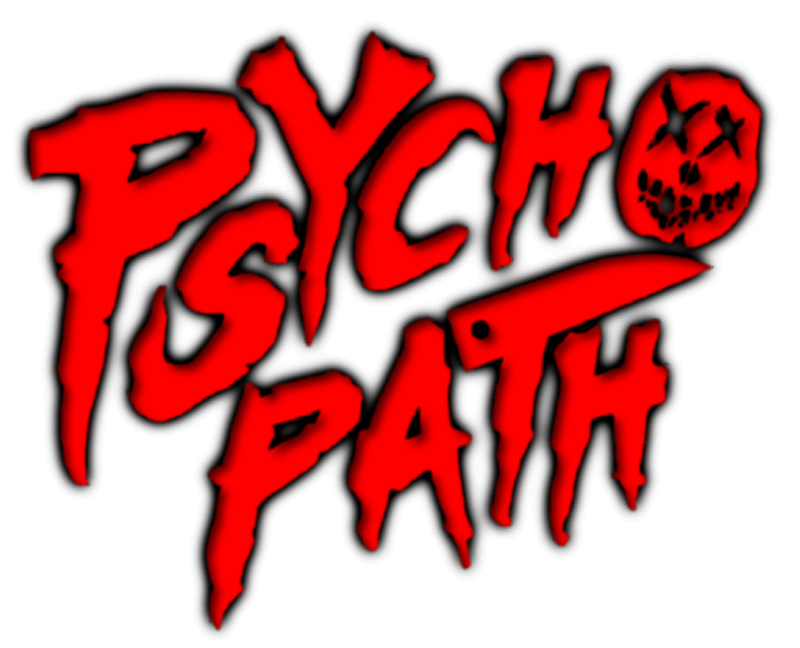 Features:

Free Parking, Restrooms/Porta Potties On-Site, "Old-School" (Low Tech), You may be touched, Movie Characters, Original Characters, Uncovered Outdoor Waiting Line, All-Outdoor Attraction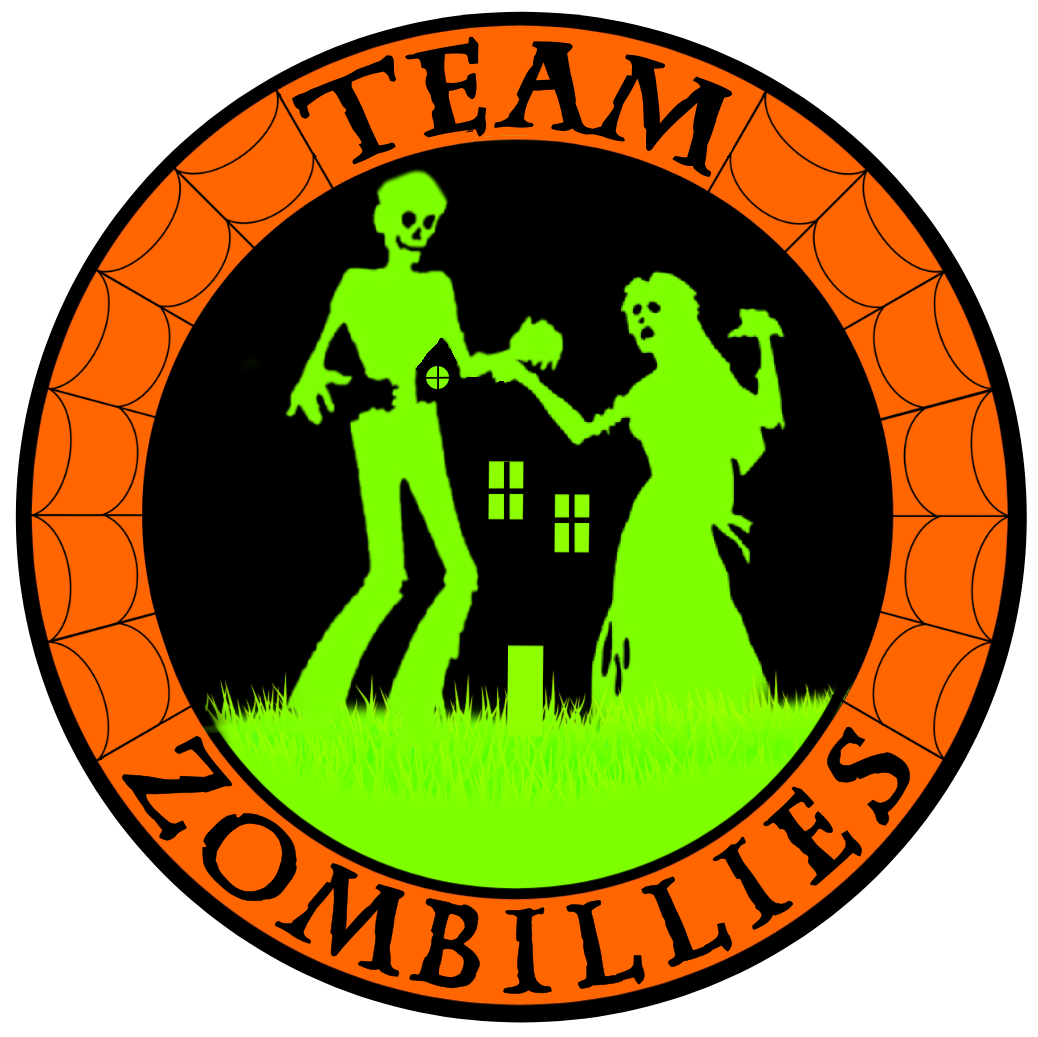 This attraction was reviewed on October 28, 2022 by Team Zombillies.
---
About Our Reviews and Rating System
---
Final Score: 7.33
Final Scores – By Category

Final Scores – By Attraction

Summary:
In the countryside of Sleeping Bear Retreat in French Lick, Indiana, lies Psycho Path Haunted Attraction, an old-school-style, actor-driven haunted trail with many denizens dying to ea- we mean, meet you.
Our first visit was back in 2020, and we were excited to make a return in 2022. Although we did attend Psycho Path's last night open, we're still going to tell you if you're anywhere near this part of Indiana during the haunting season, you need to visit them.
Not only does Psycho Path wind guests through a deep, dark, wooded path (their Trail attraction) with creatures lurking within the darkness, but they also offer a unique on-foot, first-person, shooter-style Zombie Shoot trail. The zombies are fast as you try to keep your group alive while traversing the path. They will come up and fully grab you, so we hope you've got good aim! In addition, the haunted trail leads guests to a complicated outdoor maze unlike any we've seen before.
They will push you to your limits should you take on this outdoor adventure. We came out sweating and laughing from the rush they gave us inside.
This review will look at the Zombie Shoot as one attraction and the trail and maze together since guests go directly from the path into the maze.
---
Cast Score: 7.32
Cast Scores – By Question

Cast Scores – By Attraction

Cast Review:
During our visit, quite a few creatures inhabited all three sections of Psycho Path.
Despite using a lot of ammo we had, we would have liked to see more zombies trying to attack us in the shoot. However, those hiding along the path were intense, fast, and relentless! They will keep attacking if you don't shoot them in the head! Also, this is a great place to keep in mind that this is a touch haunt. Although we weren't expecting the zombies to come out of the woodwork, full-on charging and grabbing us, they did, and it felt like real flesh eaters were attacking us! Bravo to the zombies!
Although we couldn't see the guy in the first room, he was irate and told us to "get the f*ck out of his house" as he slammed both of us into a wall in total darkness. So that was an interesting and unexpected way to start the trail. Aside from this guy, they didn't have a lot to say. There were a lot of "rawrs," growls, and evil staredowns. Of the other few that spoke, they mostly threatened us. The cannibals were verbally interactive, and one pushed one of us down on a bed.
The cast did a great job popping out at just the right times. Some of them stood very still until the perfect moment to scare in plain sight, or they appeared out of the darkness of the woods. The guy seemingly holding up the barrel really tricked us. The cannibals also surrounded us, and one animal-faced assailant was slamming barrels around the scene as we passed through.
In the Maze, scarers hid well from us behind fabric and mattresses. As we tried to find the exit, we spotted three different aggressors, which was more than we had previously seen here. At times, they shouted directions, but we were unsure if they were right or wrong.
---
Costuming Score: 7.12
Costuming Scores – By Question

Costuming Scores – By Attraction

Costuming Review:
Since our last visit, an improvement has been made in the costuming department.
As we battled the zombies, they appeared to be wearing everyday clothing. However, we were only equipped with small flashlights on our guns, so it was sometimes harder to see. Regardless, they sounded and acted like zombies, so they pulled it off. To our surprise, we didn't see any protective face coverings, which made it odd to give headshots, but they didn't give us a choice. Sorry guys!
The costuming along the trail and maze ranged between scenes and in quality. Again, some darker areas made it hard to notice details, but from what we could see, they matched the scenes reasonably well. A blend of masks and makeup was used. We also noticed costuming ranging from jeans and hoodies to full colorful costumes and more realistic ensembles.
While the cannibalistic creatures appeared to have a taste for animals due to their appearances, we found out that was not true (shhh, they like humans). Each of them wore a realistic animal mask that created quite an intimidating look, especially when they were in a group. We noticed a steer, a pig, a goat with a furry suit, and a rabbit. The clowns also had some stand-out masks, while another had makeup that blended well with her costume. Several zombies had nasty masks on, a scarecrow featured a burlap mask and matching outfit, Krampus had a detailed mask and costume, and a ghoul, complete with gloves that matched its face looked spiffy in the dark woods. Leatherface also thoroughly looked the part, complete with the perfect body build.
As we waited at the ticket booth, we noticed several characters roaming around. One of them was wearing a dinosaur mask with a hoodie and regular pants and could have used a complete costume. But the others we saw were totally decked out.
---
Customer Service Score: 8.89
Customer Service Scores – By Question

Customer Service Scores – By Attraction

Customer Service Review:
Driving out to Psycho Path can get interesting. The roads were curvy and dark, but our GPS took us right to the campground, and multiple signs near the road guided us along. Their parking is free in large grassy areas on either side of the road, but it is mostly dark. There is a shack down the road from the ticket booth for those needing a restroom break before beginning. If you ask the staff, we're sure they'll be happy to point you in the right direction.
Speaking of the staff, each one we spoke with was welcoming and happy to talk to customers or answer any questions we had. We had a lot of questions about the guns, and they were informational and knowledgeable about them. Navigating the pre-haunt area was easy as signs pointed us to the correct waiting line.
All attractions take place outdoors and wind through darker areas of the woods and a field. Be careful as you navigate through. We found some inclines, uneven ground, and tree roots along the trail. Make sure you wear less-expensive clothes and proper shoes for this one with closed toes (we recommend boots for the dirt and to support your ankles). Staying on the path was relatively simple as we followed the lights and decor.
Before we arrived, we searched their website for information about visiting. We quickly found their dates, times, pricing, background info on the haunt, and a ticket purchase link. They also keep their Facebook page updated throughout the season.
---
Immersion Score: 7.75
Immersion Scores – By Question

Immersion Scores – By Attraction

Immersion Review:
As previously mentioned, just the drive out to this place is spooky. It's in the middle of a secluded patch of woods at a campground with no city lights or neighboring buildings. As stated during our first visit, it seemed unsuspecting at first, but once we neared the ticket booth, a skull entrance with glowing red eyes in the distance and creepy sounds emanating from within the woods let us know that this was no typical campsite.
As we waited in the ticket line, fog billowed from a shack. As we walked beneath a barn-like structure to get back to the shooting field, it was exciting to see the line of customers lined up wearing their glow necklaces. The screams and sounds of saws from within the woods helped prepare us to enter. The best part about waiting had to be the random gun blasts from one of the random characters. There were no warnings, just random shots, which made us jump every time.
Inside the attractions, staying immersed in the darker field and timbered paths was easy. However, we noted some things, such as fog bottles, that took us out of the immersion a bit. The flow was good; we could hear a group catching up right behind us, but they never did catch us.
Upon exiting the maze, it dumped us out near the entrance, where we could either head back to our cars, to the ticket booth, or to the concession stand. They offer custom-blood-splattered white t-shirts at the ticket booth for those who want to purchase one for $15.
---
Special FX Score: 6.24
Special FX Scores – By Question

Special FX Scores – By Attraction

Special FX Review:
The effects along the trail consisted of both old-school and custom-created pieces. Some areas had minimal effects where only the lighting seemed to play a role. So if you're looking for a high-tech attraction, this may not be right for you. But if you're looking for original ideas, they can definitely think outside the box.
The Zombie Shoot was a path that circled a field with some decoy zombies placed throughout, a few abandoned vehicles, a few items for them to hide behind or inside, and sounds. We could hear a Purge warning, zombie sounds and growls, screams from other customers, and the sounds of real crickets. We also can't forget the guns we were equipped with that really brought this attraction together. They were lightweight and easy to carry. (They shoot the Orbeez gel balls if you're familiar with those.)
Along the trail, we were greeted by a wider variety of effects. Some were totally random such as a Pillsbury Doughboy with glowing eyes, while others fit well with the wooded surroundings. One of the first things we'd like to note was their use of giant puppets. The creators seemed to have taken large costumes or other effects and made them into giant puppets that spring out of the trees at guests when least expected and accompanied by loud hideous sounds. Each time one of these targeted us, it got us. A few of them also had ungodly long fingers that flopped out at us. It sounds weird, but it made them more effective; you'll know what we mean when you see them.
Other effects include a laser swamp, a barrel dumping water, several shacks, a squishy walkway, a jumping spider, a dinosaur, mouse trap-lined walls, glowing eyes, multi-colored lights, and a well-decorated Christmas area complete with tall nutcrackers, snowflakes, Christmas lights, and more. We also noticed multiple impaled children, a striped tent, and bubbles that enhanced the scenery.
When it comes to the sounds in these areas, there were some unnerving sounds in the first scene, but beyond that, it got relatively quiet. However, as mentioned above, fantastic sounds accompanied the effects, which helped keep the woods from being totally quiet.
---
Scare Factor Score: 7.23
Scare Factor Scores – By Question

Scare Factor Scores – By Attraction

Scare Factor Review:
One of the staff members explained that a few people had peed themselves this season which was a great thing to be told before we entered the trail. Each attraction offered different types of scares. If you don't like being touched, this may not be the place for you.
As we trudged through the shoot, guns in hand, the zombies took many shots to take down, and we were surprised at how energetic, fast, and aggressive they were. Every time one would appear, our adrenaline shot through the roof (or out of the barrel of our guns). Near the end, we took down several at once as they latched onto us, not wanting to let go.
Although the zombie shoot kept us on high alert, we encountered a more extensive mixture of scares on the trail. The dark woods made the scares harder to predict as they used these areas to their advantage. They targeted us with multiple double-taps, surrounded us at one point, and we witnessed an excellent suspense build-up, which is hard to come by! As we were walking down a straight path, a series of lights floated above the trail, and the silhouette of a fiend was the only thing we could see in front of us, standing directly in the center of where we needed to go. As she neared us, she made creepy sounds with her hands. This scene made the hair on our arms stand up.
The scares evenly targeted each group member. Some scares, such as a loud cannon, expelled a startle from both of us. At times, we were touched when it was least expected. Actors threw or slammed things on the ground in front of us, there was a loud siren, poppers, a sparking fence, and some of the sounds were unnerving.
Regarding the trail's finale, we were briefly faced with an assault by none other than the chainsaw-wielding Leatherface himself. This guy seemingly came out of nowhere, too.
In the maze, we were startled a few times by those hiding within. But, for the most part, we were more worried about how long we'd be trapped inside more than anything, which is likely the point. However, the maze did let us escape out the exit with nothing going on, so when considering our finale score for the trail and the maze, we combined the two scores for an average.
---
Entertainment & Value Score: 7.38
E&V Scores – By Question

E&V Scores – By Attraction

E&V Review:
Guests can purchase combo tickets for admission to PsychoPath Trail, the Maze, and Zombie Shoot for $25.00 each. They also offer fast pass admission now for $35.00, which grants you faster access to the attractions on nights when there's a long wait.
During our visit, it took us 7 minutes to obliterate the zombies, another 13 to traverse the trail, and 4 minutes to find our way out of the maze, totaling 24 minutes. The maze time may vary significantly per group, as it was a rather difficult one. However, at the time we clocked, it brings the MPD (minutes of entertainment received per dollar spent) to 0.96. Although this is slightly below the average of 1 minute that we've seen most often, we feel that the ticket price is well worth it for the fun and frightful time we had.
When it comes to the entertainment provided aside from the main attractions, several roaming characters mingled with those waiting in line, and we heard some creepy music. Unfortunately, we didn't see much else for guests to do to help pass the time. They did have a food stand set up with reasonable offerings and prices, so if you get hungry, they'll be happy to accommodate you. The pumpkin roll was amazing!
Before we left, management also clued us into the French Lick Manhunt Games that they put out all year. So if you're looking for something fun and spooky to do the rest of the year, be sure to check them out.
If you enjoy a unique haunted experience or shooting down some spiteful zombies sounds like a blast to you (pun intended), then be sure to visit Psycho Path; the cannibals will be waiting to feas- meet you; uh, we did it again, didn't we?
---
View Full Score Sheet
---
Pics We Took From Our Visit:
---
---
Guest ReviewsGuest Average: 10 out of 10
Richard – 10/10 – October 17, 2020How they have only been rated a 7 on this site, is beyond me. This places puts those huge haunts to …show more shame! I've been to almost every haunted house in indiana and kentucky, and this place is THE BEST out of all of them. 10/10 go here!
William Watson – 10/10 – October 5, 2019This place was outstanding! Scariest haunt I've ever been to! The zombie paintball was unlike any …show more other. No where else could compare to this place!
Kendall – 10/10 – October 5, 2018The Zombie paintball hunt was awesome. Trail was scary as shit. We had a blast. Highly recommend!
---
Past Awards
---
2022 Awards
Diana - Autumn Brodey (Given by: Team Zombillies)
---
---
Past Awards
---
2022 Awards
Diana - Autumn Brodey (Given by: Team Zombillies)
---