Purgatory Haunted House – Full Review
Purgatory Haunted House is a Haunted Attraction located in Albuquerque, NM.
10308 2nd St NW, Albuquerque, NM 87105View All Details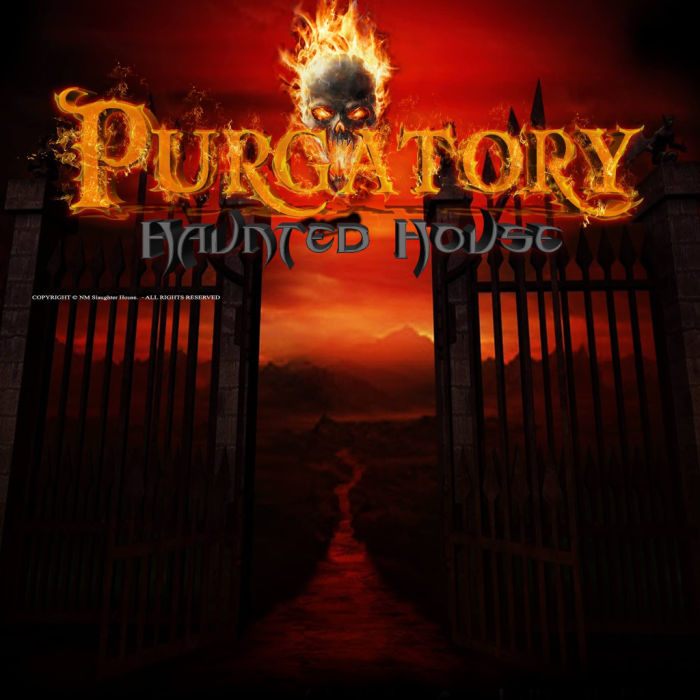 Features:

Free Parking, Restrooms/Porta Potties On-Site, You will NOT be touched, Indoor/Outdoor Waiting Line, Indoor/Outdoor Attraction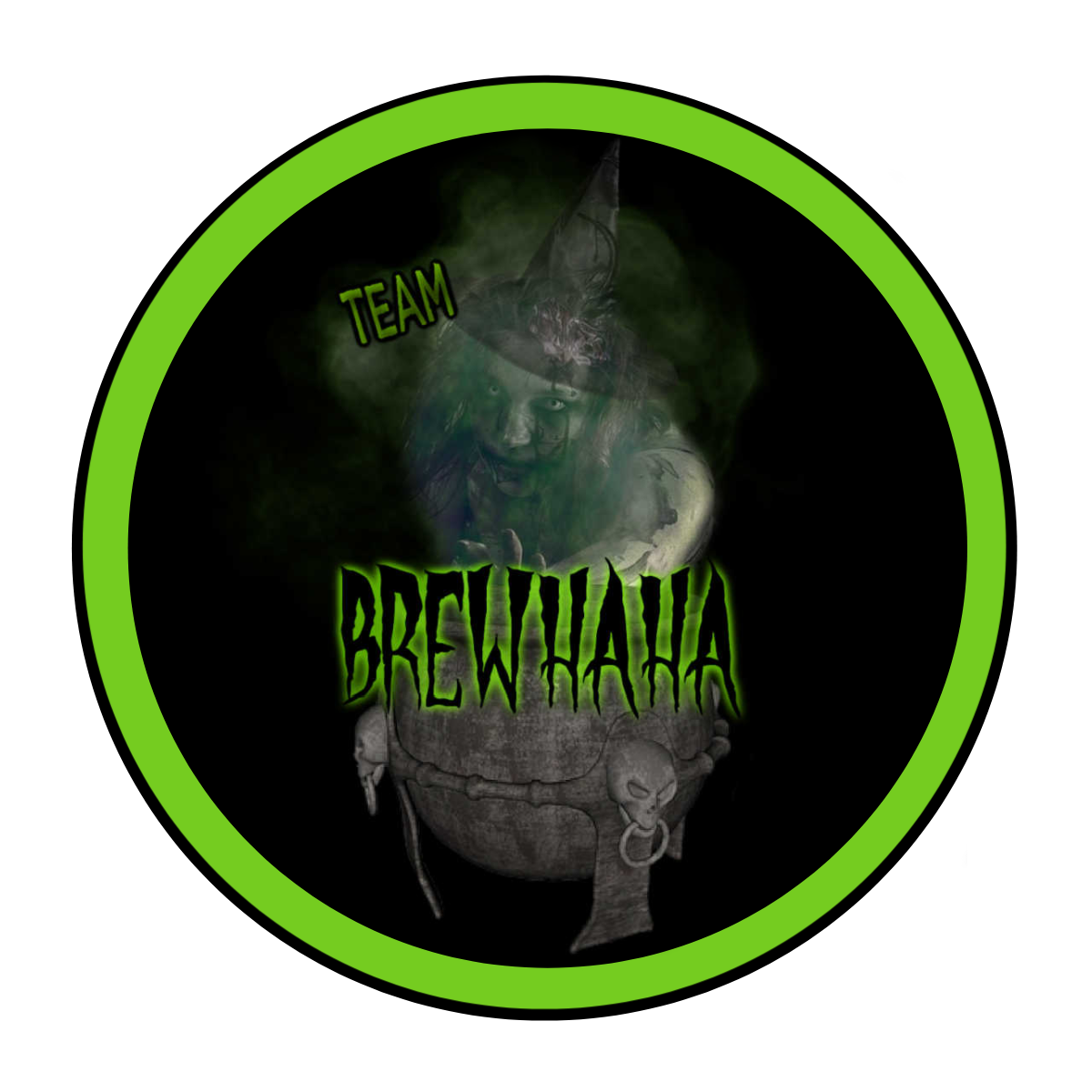 This attraction was reviewed on October 20, 2022 by Team Brewhaha.
---
About Our Reviews and Rating System
---
Final Score: 7.17
Final Scores – By Category

Final Scores – By Attraction

Summary:
Located on a creepy dirt road in an isolated part of Albuquerque, New Mexico, lies a haunted attraction that locals might recognize from years past. Before the pandemic, there was a haunted house that I heard about when I moved to Albuquerque, that was an intense experience. In 2022, this haunt re-emerged when the opportunity arose.
Taking over the Bernalillo County Sheriffs' posse lies a sprawling haunted attraction with several surprises hidden inside. Walking up, you can smell the fog and hear the screams coming from inside. Once you purchase your ticket and maybe enjoy a treat from one of their food trucks it is time to venture inside.
---
Cast Score: 6.45
Cast Scores – By Question

Cast Scores – By Attraction

Cast Review:
Purgatory is home to many creatures waiting to create new nightmares for you. From the moment you enter and are given a word to say if you forfeit, the actors are ready to scare. With the unique layout of this haunted attraction, the actors can scare you multiple times. From scaring from below, distorting their bodies, and excellent use of misdirection, these actors bring their all.
Several times while navigating through, I had some great interactions with the actors responding to me with creative dialogue. They also worked well with their scenes, knocking and banging on walls. I also heard some bone-chilling noises from the actors that I still can't figure out how a human can produce such otherworldly sounds. One of my favorite actors was Sam that was super creepy and looked like he came out of the movie.
---
Costuming Score: 7
Costuming Scores – By Question

Costuming Scores – By Attraction

Costuming Review:
Costuming throughout Purgatory was very creative and well done. Each actor had a unique costume that perfectly fit their makeup or mask. Clothing had the right amount of wear and tear. The masks were weathered as well when needed and I did not see any movie creature masks except for one exception, who you would expect to see if you were in purgatory if you don't follow the rules of Halloween. Makeup was also very detailed, even being applied to the actors necks and hands as well as for the masked actors. I loved that some of the actors also had contacts that helped to add to the believability.
---
Customer Service Score: 10
Customer Service Scores – By Question

Customer Service Scores – By Attraction

Customer Service Review:
Using the Facebook page address and Google maps it was easy to locate the haunt. There is a large well-lit banner that points you to the haunt. Once you park in the spacious dirt parking lot you will see the ticket booth, restrooms, and food trucks.
The customer service is excellent, with staff ready to answer any questions or assist with any issues. Once you purchase your tickets, there are separate lines for general admission and VIP with creepy lighting and mood-setting music while you wait.
---
Immersion Score: 6.8
Immersion Scores – By Question

Immersion Scores – By Attraction

Immersion Review:
Purgatory sets the mood from the moment you enter the haunt. When wandering around, it is clear that you are in purgatory, trying to find your way to the afterlife. Throughout the eerily-lit haunt, you come upon scenes of other victims that were lost forever. Spacing is also well done; I only encountered another group once while I was trying to find my way out.
---
Special FX Score: 7
Special FX Scores – By Question

Special FX Scores – By Attraction

Special FX Review:
Purgatory uses a variety of special effects throughout. The use of lighting is very well done, with both evilly orange-lit areas seeming to look like fire to areas of complete darkness. The props are also very detailed, with many custom pieces to add to the believability.
There was also several animatronics, including hanging corpses and a werewolf that lunges from above. The design is also extremely creative, with a maze-like layout that has several dead ends.
---
Scare Factor Score: 7
Scare Factor Scores – By Question

Scare Factor Scores – By Attraction

Scare Factor Review:
With a name like Purgatory, you would expect some intense scares, and Purgatory delivers. The actors amp up the intensity with several of them attacking at once. Several times I would turn a corner to come face to face with a creature of the dark only to have another actor come from behind.
The animatronics also had great timing activating at the precise moment to startle you. The use of props by the actors made some unsettling noises. The haunt also had an intense chainsaw finale with a great hidden surprise.
---
Entertainment & Value Score: 7
E&V Scores – By Question

E&V Scores – By Attraction

E&V Review:
General admission for Purgatory is 25.00 and the VIP is 35.00 dollars. The length of time from entering to exiting was 12 minutes bringing the MPD, or minutes of entertainment per dollar spent, to 0.48, which is lower than the average that is seen most often of one minute per dollar.
Overall, Purgatory is an excellent haunt for anyone who wants a great journey through the afterlife with some creative scares.
---
View Full Score Sheet
---
Pics We Took From Our Visit: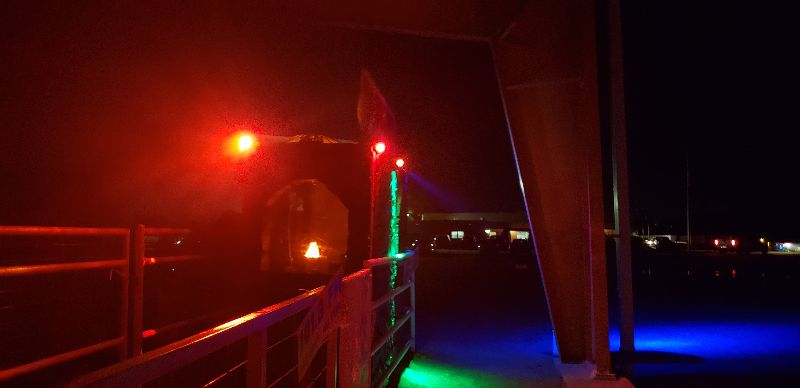 ---
---
Guest ReviewsGuest Average: 7.67 out of 10
Misty Floyd – 10/10 – October 23, 2021Awesome
Kelly wood – 10/10 – October 22, 2021We had a blast.FMU Loved Purgatory.
Wesley – 3/10 – October 29, 2022The atmosphere was nice and most actors were good, however the whole experience lasted about 5-10 …show more minutes at most with very few scares and the same few costumed people just wandering around with no real reason or purpose. There were no themes and random decoration you would see in front of a truck or treating house. Not worth the money at all unfortunately.