Purgatory Haunted House – Full Review
Purgatory Haunted House is a Haunted Attraction located in Albuquerque, NM.
10308 2nd St NW, Albuquerque, NM 87105View All Details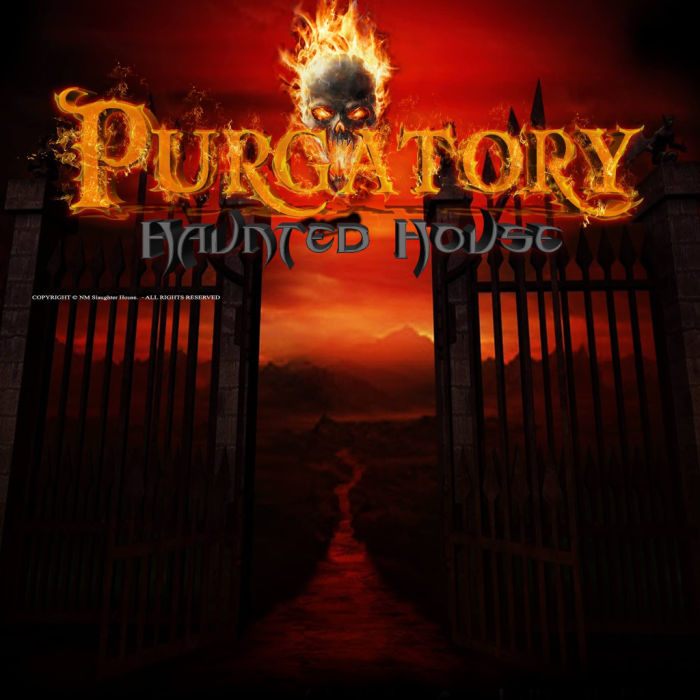 Features:

Free Parking, Restrooms/Porta Potties On-Site, You will NOT be touched, Indoor/Outdoor Waiting Line, Indoor/Outdoor Attraction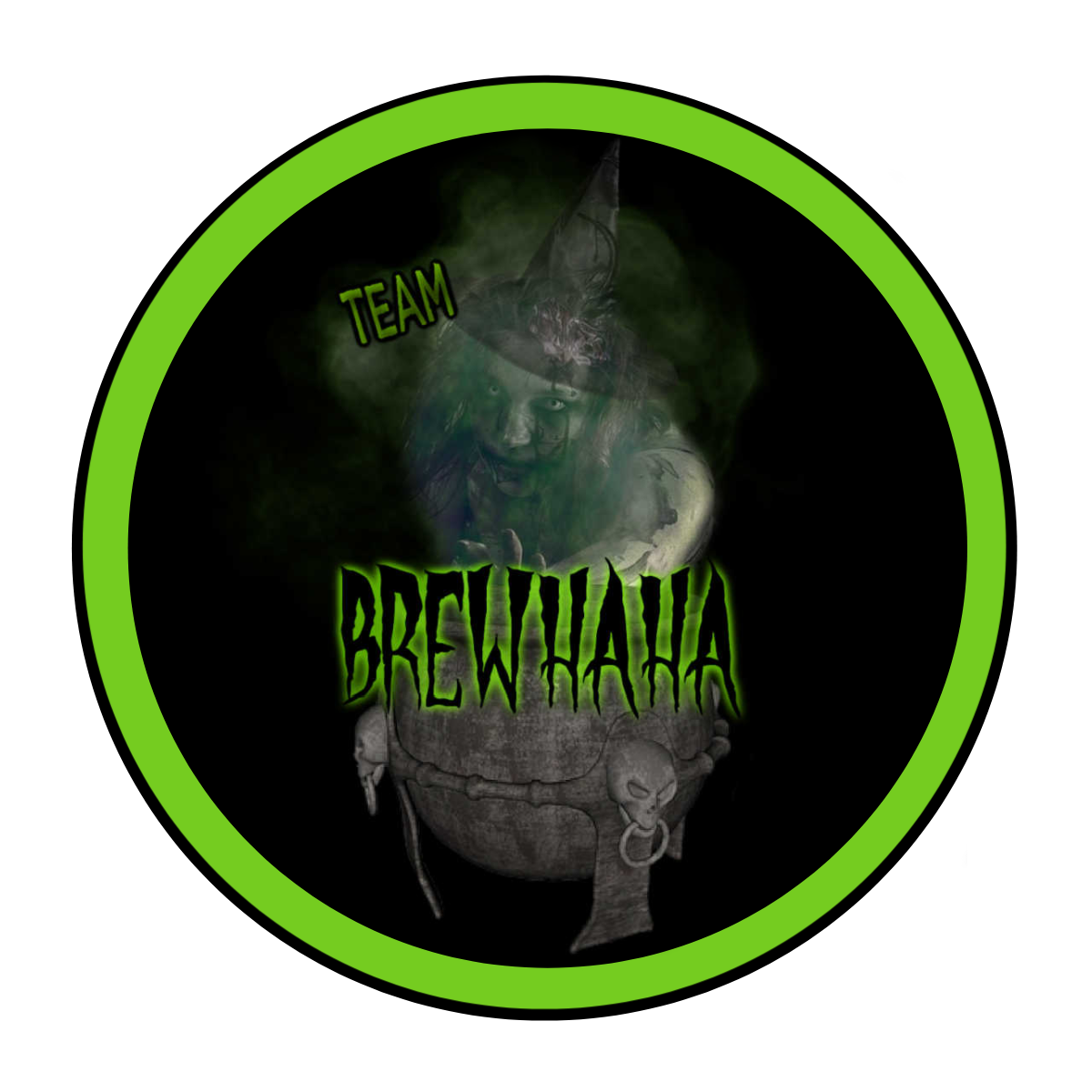 This attraction was reviewed on October 14, 2023 by Team Brewhaha.
---
About Our Reviews and Rating System
---
Final Score: 7.31
Final Scores – By Category

Final Scores – By Attraction

Summary:
Purgatory is located in a slightly scary area of downtown Albuquerque, New Mexico, in an unassuming building that conceals the terrors that wait inside this haunted attraction. Since changing locations, there is a bit more creep factor at the new location.
Upon arrival, we were warned of the horrors awaiting us inside. It was time for us to face our own internal hell…
---
Cast Score: 7.25
Cast Scores – By Question

Cast Scores – By Attraction

Cast Review:
The cast of Purgatory was a mix of high energy and creepiness. There are a variety of creatures throughout, waiting to turn your fears into reality. Some were loud, allowing for jump scares that might make you want to change your pants. Others were creepy in their movement and their demeanor and stuck with you, making you constantly look over your shoulder to see if they were still there and what they were doing. Just don't let them corner or surround you; who knows what would happen.
Generally, the actors did a good job of having unique dialogue (some didn't even talk, which could be scarier). A creepy bear monster who wanted to play hide and seek did a great job of coming up with a disturbing conversation of what she would do when she found us. The cast interacted with the environment to move you as they wanted to by banging on walls, and by using the fences to let you know you were not alone. I did hear one blood-curdling scream that sounded like it was straight from a horror movie.
Purgatory has many very talented actors. The hooded minion did a great job of looking like a prop and then bursting forth for a very close scare. There was a mental patient in a real tied up strait jacket that creeped us out with their escape attempt. Just remember to check behind you when you exit, as a creature might follow you to the parking lot.
---
Costuming Score: 6.79
Costuming Scores – By Question

Costuming Scores – By Attraction

Costuming Review:
The costuming was well done. From actors with sunken eyes that blended well with their characters to dark costumes that let them hide well, the costuming did precisely what the actor was trying to portray. It is also appreciated that the costumes had the appropriate wear and tear. Makeup was well applied with great detail. The clothing was well done, with each one fitting with the character. The costumes and makeup fit for each room and did not seem out of place.
No Intellectual property characters were seen in this haunt; everyone had their own monstrous looks. Each minion we encountered had their own personality to match their looks. Some actors did a creepy walk stalking us, while others would scurry past to find a place to pounce. We made some creepy friends who followed us through a good portion of the haunt, giving us a good look at them.
---
Customer Service Score: 10
Customer Service Scores – By Question

Customer Service Scores – By Attraction

Customer Service Review:
The Customer Service was prioritized well at Purgatory. Their website, Facebook, and Google Maps made the attraction easy to find. When driving up to the building, there is a large sign to show you that you have indeed arrived at a haunted attraction. The parking lot had a good amount of space, but there was even more on the street if needed. There is also a gate surrounding the building for added security. Upon arrival, you were directed to the box office, where you bought your tickets or scanned them if you bought them beforehand. The staff also do a great job of asking guests their opinions on the haunt once they finish the walkthrough.
Groups that we saw were in and out of the ticket booth quickly and then stood in the queue to enter. Groups were cut down to 2-3 people and placed inside to face the horrors themselves; there is no hiding behind a group in Purgatory. Groups were lined up in a single line that seemed to wait a few minutes between groups to allow for individualized scares. There is also a VIP line and restrooms if they are needed.
---
Immersion Score: 6.79
Immersion Scores – By Question

Immersion Scores – By Attraction

Immersion Review:
Upon entering, you are faced with good mood lighting. Not so much that it blinds you upon entering, but so you can see, and they allow for dark corners to wonder what might be lurking in the shadows. The netting above also hangs slightly low, so if you are a taller person, you might have to duck down.
The droll of the soundtrack throughout added to the intensity. The music is exactly what one would expect while wandering through Purgatory. When you walked into each room, you really knew what kind of a setting you were in and maybe had an idea of what kinds of horrific creatures you may come across. As far as we knew, we were the only ones walking down to the underworld. Purgatory is a winding labyrinth that makes you wonder what is around the next corner.
Tihe timing between groups was also good. We never ran into any other groups that would have broken the focus the actors had on us. We never could see other groups. We could only hear their screams from a distance, enhancing the immersion.
---
Special FX Score: 7
Special FX Scores – By Question

Special FX Scores – By Attraction

Special FX Review:
Purgatory used several special effects to bring you into their world. The eerie lighting beckoned you towards your doom. Purgatory does a great job of using softer lighting to help build the atmosphere.
Wandering through, we encountered towering custom props that seemed like they erupted from the underworld. The skull sculpture, in particular, had me wondering how it was made. The stocks were also very, very authentic, with a hangman beckoning us to try them out. The use of fog also fits the theme, allowing it to whisp past you. Animatronics were also used throughout, with each fitting the theme of the area. The animatronics all worked perfectly without any malfunctions. Each larger section had an animatronic that was perfectly timed for the best scare.
Each scene blended to the next. There is no one particular theme in Purgatory. Some of the themes were catacombs like tunnels, a creepy playground, and a disturbing circus. There were several blind corners and little holes for the creatures of the night to hide in. The ambiance was great upon entering, and you knew you were in for a scare.
---
Scare Factor Score: 7
Scare Factor Scores – By Question

Scare Factor Scores – By Attraction

Scare Factor Review:
When descending into the underworld, you would expect to find a little bit of everything along the way. Purgatory did a good job of giving all kinds of scares. They included quick jump scares, loud unexpected noises, and being followed by some otherworldly creature, just to be face to face with another one around another corner! Now you are surrounded. What should I do?! At one point in the journey, we were completely surrounded by monsters; it is rare for a haunt to have a monster hug.
Do not worry; the actors will not touch you, but they will get very close. There are very few breaks between scares, so make sure your heart can take it. The animatronics also waited until the right time to surprise you with a howl or a yell. It's very unsettling if you think they are just there for show, as that is not the case here.
---
Entertainment & Value Score: 7
E&V Scores – By Question

E&V Scores – By Attraction

E&V Review:
General admission for Purgatory is $20.00, and VIP is $35.00. The time to go through Purgatory was about 10 minutes, so you get a small walkthrough of entertainment for your dollar (.10 minutes of entertainment received per dollar spent). Although this is on the lower end, we feel that the value of the attraction is still worth the general admission ticket price.
Overall, Purgatory is a great haunt to visit if you want to experience a very unique haunt in the center of Albuquerque, NM.
---
View Full Score Sheet
---
Pics We Took From Our Visit: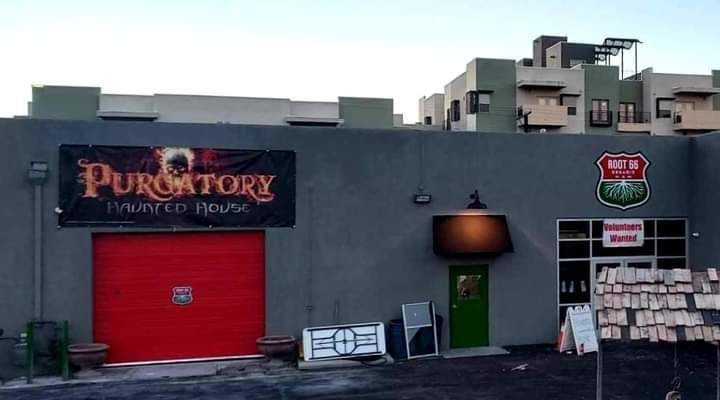 ---
---
Guest ReviewsGuest Average: 7.67 out of 10
Misty Floyd – 10/10 – October 23, 2021Awesome
Kelly wood – 10/10 – October 22, 2021We had a blast.FMU Loved Purgatory.
Wesley – 3/10 – October 29, 2022The atmosphere was nice and most actors were good, however the whole experience lasted about 5-10 …show more minutes at most with very few scares and the same few costumed people just wandering around with no real reason or purpose. There were no themes and random decoration you would see in front of a truck or treating house. Not worth the money at all unfortunately.
Join ourspookyadventures!
We visit Halloween haunted attractions year-round! Follow us for haunted house walkthrough videos, behind the scenes footage, and more!