Ravens Cross Haunted Village – Full Review
Ravens Cross Haunted Village is a Haunted Attraction located in Cave City, KY.
907 Mammoth Cave Road, Cave City, KY 42127View All Details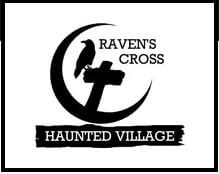 Features:

Free Parking, Restrooms/Porta Potties On-Site, Food/Concessions, Gift Shop/Souvenirs, Optional Games/Midway, You may be touched, Original Characters, Covered Outdoor Waiting Line, All-Indoor Attraction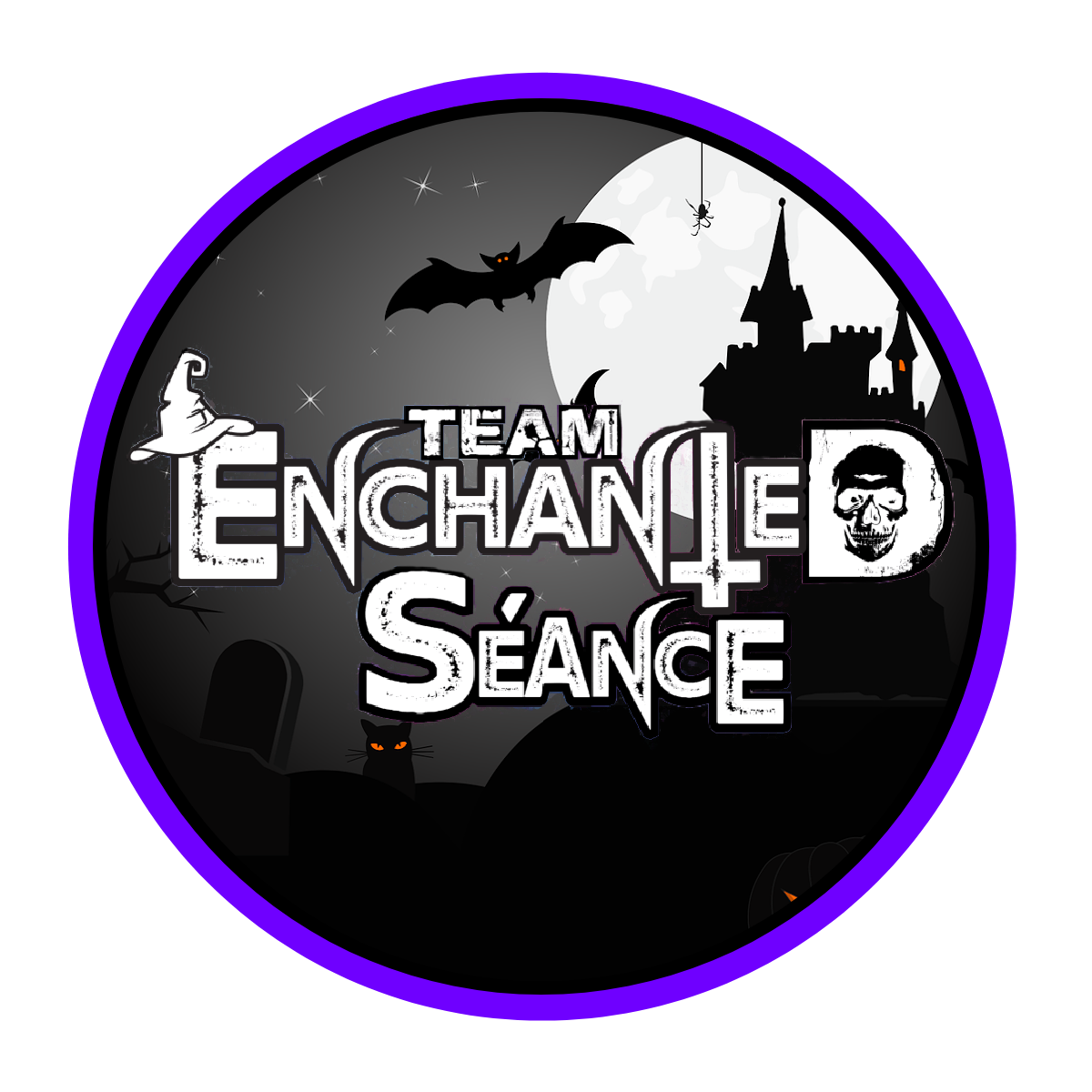 This attraction was reviewed on October 8, 2022 by Team Enchanted Seance.
---
About Our Reviews and Rating System
---
Final Score: 8.75
Final Scores – By Category

Final Scores – By Attraction

Summary:
Raven's Cross, a once-flourishing village, has been afflicted with a grim and mysterious curse. The Black Death and a string of unsolved murders brought unimaginable terror to the shire. The townspeople initially turned to the church, hoping to find consolation for their fears. Powerless, and unable to come to terms with reality, the community blamed witchcraft for the grim happenings and undertook one of the most extensive mass killings in the history of the world.
In fear for their lives and carrying nothing but the clothes on their backs, the townsfolk fled their homes to seek refuge in the neighboring settlement of Sleepy Hollow. The alien villagers settled amongst the natives and integrated into the community. On the face of it, life seemed to be returning to normal but, beneath the surface, Sleepy Hollow had its own secrets.
It didn't take long for disease and death to catch up to the people of Sleepy Hollow. Rumors of supernatural occurrences have begun to circulate, and bodies have been found littering the streets, causing residents to begin pointing fingers at one another. Anyone accused of these heinous acts will be subject to torture in an attempt to force a confession. Those found guilty will be killed on the spot.
And the news only gets worse. Word has it that an infernal horseman has been spotted in the shadows, beheading those who challenge him.
Can you make it out alive? We doubt it.
Note that the real Raven's Cross is distinct from the location of the same name that was abandoned by its residents for Sleepy Hollow in the framing story. The remainder of this review uses "Raven's Cross" to describe the event location rather than the fictional one.
---
Cast Score: 8.72
Cast Scores – By Question

Cast Scores – By Attraction

Cast Review:
Raven's Cross is located in the tourist town of Cave City, KY, with a population of just 2,500 people. So it must come as no surprise that we had concerns about what staffing might look like within the walls of the village. To our delight, the village had no shortage of monsters lurking in the building's dark corridors. A visitor to Raven's Cross can expect to come face-to-face with around 40 paid actors on a nightly basis.
Right off the bat, we got a glimpse of things to come from some of the exterior actors. The old wise man roaming the queue was accusing patrons of being witches and even pretending to be afraid of our phones, calling them "evil tools of wizardry"! In between scares, actors would emerge from the haunt screaming for help and a few others would bang and peek out of the windows as we passed.
The assailants were energetic and delivered a multitude of creative lines. The opening monologue was fantastic and delivered in a way that was interesting and believable. We did observe some child actors within the haunt, but they were appropriately assigned to areas where they could have the largest impact. The boy in the laser swamp managed to get us pretty good. He was just short enough to roam the entire area without detection. Good job little guy!
---
Costuming Score: 8.53
Costuming Scores – By Question

Costuming Scores – By Attraction

Costuming Review:
There's no lack of creativity in the wardrobe department at Raven's Cross. The cast sported multi-layered costumes with simple, yet effective make-up to highlight prominent facial features. Characters seemed to match their respective scenes, and when masks were utilized, they were form-fitting, making them more authentic.
Along our journey, we saw a variety of terrifying personalities. Witches performing sacrificial rituals, plague doctors conducting experimental treatments on their victims, and we even encountered the devil himself! Beware to not interrupt the blacksmith. He's notorious for making the shoes for the ghost rider's steed, and he will do anything in his power to make sure you do not live to tell about it!
If you find the time, be sure to walk around the exterior of the haunt and get a photo with the headless horseman! We missed him on our visit, but we saw photos of him on the haunt's Facebook page.
There was a small collection of simple looks scattered within the chambers, mostly from victims and those portraying the native townspeople. While they may seem innocent at a glance, we had a few of them threatening to rip out our souls with the promise of sparing our 'manly parts' if we cooperate! Not our favorite welcoming gift, but beggars can't be choosers, I guess.
---
Customer Service Score: 9.44
Customer Service Scores – By Question

Customer Service Scores – By Attraction

Customer Service Review:
Our GPS took us directly to the venue without any hiccups. A large white sign towered over the road, directing us to our destination. The small, paved parking lot is free, well-lit, and easy to navigate. Line indicators were absent and we observed a few interesting make-shift spaces created by some of the visitors. It wasn't too crowded on the night we attended, but we could see where this could become an issue on busier nights.
New for the 2022 season is a completely overhauled storefront located at the entrance of the haunt. T-shirts, legendary collectibles, custom canvas paintings, and souvenirs are just a few of the items available for purchase. This is particularly unique as it allows guests to browse their inventory while waiting to enter the haunt. It's also a year-round shop and the only establishment in the area that is open after 5 PM!
We suggest getting here early as the shop can become rather crowded while the haunt is operating. This is because both the entrance and exit to the haunt are accessed through the emporium. If you have a sweet tooth, be sure to visit the bakery out front. There's a variety of tasty treats on the menu. For those like myself who are not too keen on sugary snacks, they also have chili available!
If you're in the area during the Halloween off-season, there is a multitude of escape games for your enjoyment. These range in difficulty and last around 60-minutes. We recommend booking in advance because the games fill up rather quickly!
---
Immersion Score: 9.08
Immersion Scores – By Question

Immersion Scores – By Attraction

Immersion Review:
We were impressed by the sheer size and authenticity of the village's facade. Venues like this are one-of-a-kind, and we are so grateful to have seen it in person. When we exited the attraction and walked alongside the village, we were blown away by the realism of these elaborate structures; We really felt like we were in the 1800s! The covered bridge effectively set the mood, and the opening monologue was a unique way of dialing up the anxiety before entering. The sound package complimented the outdoor waiting area without being overbearing and flooding the indoor segments with unwanted audio.
We will say, as much as we like the gift shop, we would have preferred to see the ticket booth outdoors near the bridge or somewhere around the village to allow for the immersion to begin once we arrived on the grounds. We do like the idea of having the exit empty into the emporium, as it allows patrons to experience the additional amenities that are offered before they depart.
---
Special FX Score: 8.45
Special FX Scores – By Question

Special FX Scores – By Attraction

Special FX Review:
Authentic and convincing would be the words to describe the production value within the haunted village. The sets were elaborate, true-to-size, and pulled our group into the story almost immediately. Transitions between sets were fluent, leaving little gaps for improvement. There are multiple level changes we encountered, one of which forced us to slide down a narrow tube; this dumped us into the mines and our eventual encounter with the devil himself.
The opening church segment was phenomenal with its attention to detail and the complimenting thunderstorm illusion. There was also a significant portion of the haunt that was designed to look like a cave system of some sort, it even had molten lava seeping through its cracks! The laser swamp presented a crushing twist and had our group feeling claustrophobic. The torture chamber and the doctor's experimentation rooms were also stand-outs.
Lighting consisted mostly of small flickering lights that resembled the flames of candles. Some could be seen hanging in fixtures, while others were incorporated into the walls and sets. While this would typically be frowned upon, the execution alone allowed for the perfect amount of gleam to shine through. Spaces that were dark felt intentional and didn't house any props or sets that could have been distorted by lack of visibility. The placement of these lights was meticulous and precise, adding a layer of authenticity.
---
Scare Factor Score: 8.55
Scare Factor Scores – By Question

Scare Factor Scores – By Attraction

Scare Factor Review:
It was clear upon entering the village that Raven's Cross is a haunt that relies mostly on its actors to induce fear. There is a nice balance here of interaction and your typical jump scares. The drop panels we came across were well hidden, dropping from places we would have never expected. The lengthy inhabitant within the crypt managed to scare us more than once, lunging between the creases of the tombs, and the mine shaft worker warned us of our impending doom!
There were some underwhelming moments during our visit. We appreciate that masked characters are integrated into the show as silent stalkers, but we would like them to be more interactive. Some just stood in place, quietly watching as we walked by. Utilizing light-touch in these areas could help to elevate this score.
The headless horseman was the strongest confrontation of the night, delivering a startling and unexpected blow to our group. It's always refreshing when haunts think outside of the box for their finales, and Raven's Cross delivers! We would have liked to see a few more appearances from the ghost rider, but overall, we exited the haunt feeling satisfied.
---
Entertainment & Value Score: 8.82
E&V Scores – By Question

E&V Scores – By Attraction

E&V Review:
Admission to Raven's Cross is $25 dollars and will grant access to their normal, light-touch show. For those who would prefer a more mild experience, no-touch necklaces are available for an additional dollar.
We clocked our trek through the haunted village at 20 minutes, bringing our MPD (Minutes per dollar spent) score to 0.80. This is slightly lower than what we typically see of similar attractions of this size, but given the quality of the show and the overall entertainment, prices are about where they should be.
As mentioned, the gift shop is vast and has a large variety of merchandise. There was an abundance of action figures that we hadn't seen since our childhoods. There also seemed to be some custom-made trinkets and an entire wall filled with custom canvas paintings! During our visit, they even had a guest artist handing out free autographed copies of his artwork; How cool is that!
Raven's Cross is also home to a duo of upcharge attractions that can be experienced in the outdoor, covered queue without losing your spot in line. Gelly ball ($3) is an interactive shooting gallery similar to paintball but without the mess. A five-minute escape game themed to Sleepy Hollow is also available for just $5. Can you find Katrina's heart and escape before time expires?
If you're in the Cave City area and would like a spooky, immersive experience, look no further than Raven's Cross Haunted Village!
---
View Full Score Sheet
---
Pics We Took From Our Visit:
---
Promo Images:
Click to Enlarge
---
Guest ReviewsGuest Average: 9.64 out of 10
Jimbo – 10/10 – October 18, 2019It was like nothing I have ever seen! You could go through it 100 times and never see all of the …show more details! My group spent an hour talking about the different things we saw inside and I immediately wanted to go back because I apparently missed a bunch of stuff. Scary throughout with zero dead spots! And it's indoor so weather didn't knock us out! We will be back this year. Who knew something like this could be found in Cave City, Kentucky?
Misty Roberts – 10/10 – October 27, 2018Amazing! The amount of details is movie set quality and the actors/actress are trained to scare you. …show more Plenty of scare factors in unpredictable places.
Roddo – 10/10 – October 27, 2018Excellent Attraction Cant wait for this years event Love the story line, and the atmosphere sets you …show more up for he scare. Awesome Sauce !!!
---
Past Awards
---
2022 Awards
Headless Horseman (Given by: Team Enchanted Seance)
---
---
Past Awards
---
2022 Awards
Headless Horseman (Given by: Team Enchanted Seance)
---