Ravens Cross Haunted Village – Full Review
Ravens Cross Haunted Village is a Haunted Attraction located in Cave City, KY.
907 Mammoth Cave Road, Cave City, KY 42127View All Details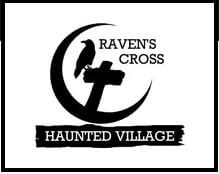 Features:

Free Parking, Restrooms/Porta Potties On-Site, Food/Concessions, Gift Shop/Souvenirs, Optional Games/Midway, You may be touched, Original Characters, Covered Outdoor Waiting Line, All-Indoor Attraction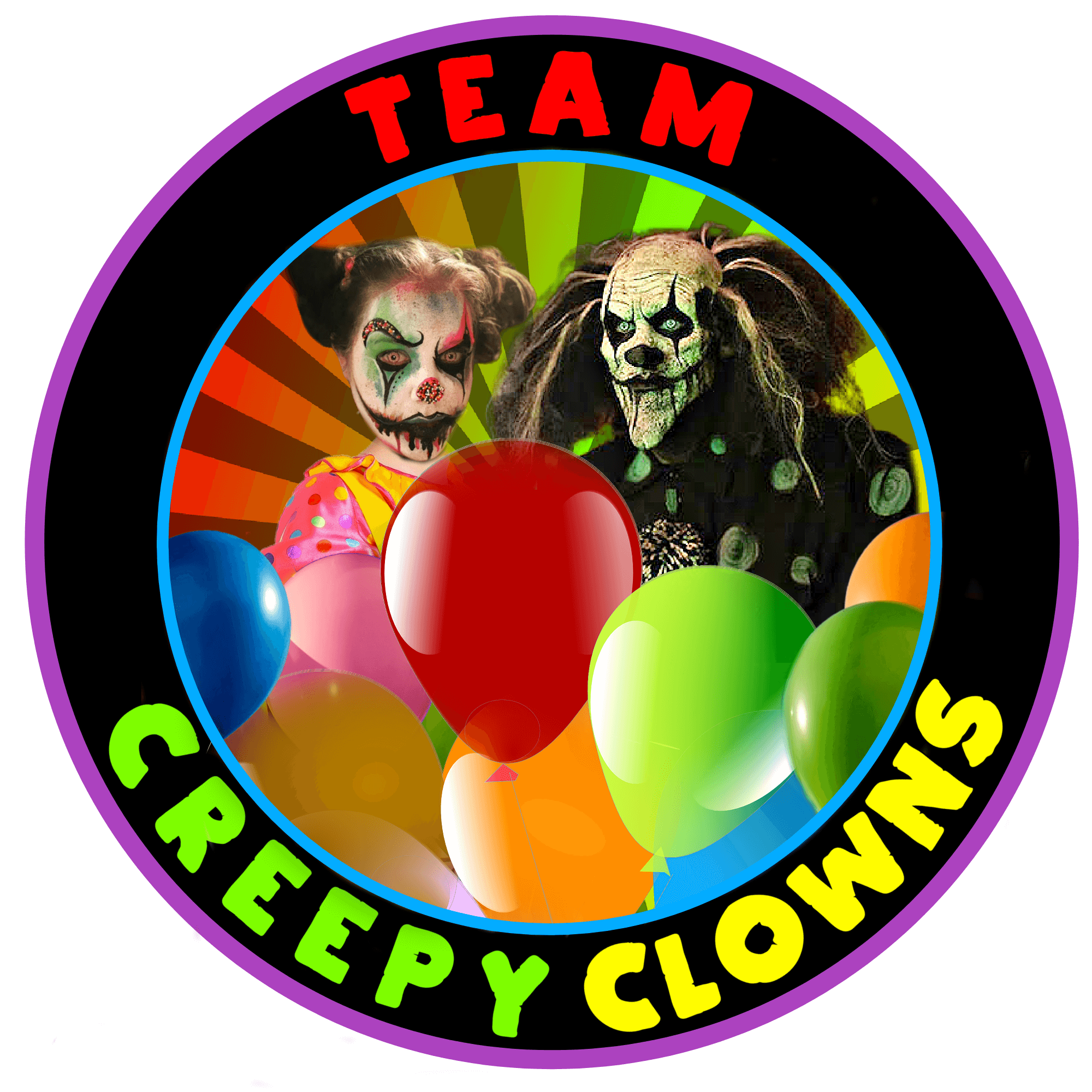 This attraction was reviewed on October 27, 2023 by Team Creepy Clowns.
---
About Our Reviews and Rating System
---
Final Score: 8.87
Final Scores – By Category

Final Scores – By Attraction

Summary:
The year of the witch has descended upon Ravens Cross Haunted Village, offering a unique and immersive experience for those daring enough to step into this haunted realm. As a touch haunt with ever-changing themes each season, visitors can expect a one-of-a-kind journey that may mark them as a witch. Whether you emerge victorious or succumb to the haunting, the adventure doesn't end there. Ravens Cross provides additional thrills with escape rooms, motion rides, and a visit to the Legendary Gift shop for those seeking to extend their spooky escapade.
---
Cast Score: 8.9
Cast Scores – By Question

Cast Scores – By Attraction

Cast Review:
The heart of Ravens Cross Haunted Village lies in its cast, and they truly shine as performers. Departing from the typical walk-through style, this haunt transforms into an immersive theatrical experience. In each distinct scene, actors take on the roles of townsfolk, offering a glimpse into their characters' stories.
The memorable encounters included the mayor, who singled me out as a witch, spreading the word to the entire town. A tavern owner extended an unexpected drink, thrown in my face after politely declining. The witch herself, featured in the finale scene, delivered a performance so convincing it left us questioning reality. The engaging dialogue, ranging from one-liners to monologues, enveloped us in the witch town's mystery, compelling us to discover our role and allegiance.
---
Costuming Score: 8.66
Costuming Scores – By Question

Costuming Scores – By Attraction

Costuming Review:
The costumes at Ravens Cross Haunted Village added an extra layer of authenticity to the cast's performances. The period clothing transported us back in time, enhancing the immersive experience. The tavern owner, adorned with a creepy leather face mask, embodied the essence of a barkeep. The butcher, clad in a blood-stained leather apron, exuded an unsettling presence. Notably, one actor emerged from a pile of bodies, wearing what appeared to be someone else's face—a disturbing detail.
The makeup, featuring ghostly sunken faces, blood, and scar effects, was well-executed and contributed to the overall eerie atmosphere. In the queue, two enigmatic actors roamed the crowd. Despite their silence, they engaged with patrons through expressive gestures, intense stares, and unconventional interactions such as touching hair and sniffing—an eerie and captivating introduction to the haunting experience that awaited.
---
Customer Service Score: 9.5
Customer Service Scores – By Question

Customer Service Scores – By Attraction

Customer Service Review:
At Ravens Cross Haunted Village, the journey begins with a seamless arrival and parking experience. A well-lit parking lot and a clear path to the ticket booth greet visitors.
Inside the store/ticket area, the staff welcomes guests with smiles. Obtaining tickets is a straightforward process, and as we headed toward the covered bridge line area, a brief moment of confusion about the line's end was quickly resolved by a helpful queue actor.
While we found the address and ticket pricing online before arrival, information about the haunt's closing time would have been a helpful addition to plan our visit more effectively.
---
Immersion Score: 9.46
Immersion Scores – By Question

Immersion Scores – By Attraction

Immersion Review:
Ravens Cross Haunted Village weaves an immersive tale that starts from the moment you approach for tickets. The village itself is a captivating sight, with towering 12-foot skeletons and a foreboding, dark entrance facade. Once inside, the experience unfolds within a church setting, complete with pews and well-lit stained-glass windows. As you progress through the haunt, you traverse a village, encountering various scenes such as a blacksmith, tavern, and morgue.
The storytelling remains consistent, transitioning seamlessly from town folks warning about witches and hinting that one among us is a witch to the dramatic burning of a witch at the stake. The witch-burning spectacle is a visual marvel, with flames, flashing lights, curses, and a demonic encounter that adds a chilling touch to the narrative. Following the witch's fate, the narrative delves into the aftermath, featuring encounters with more witches and a descent towards sacrificial rituals.
Various scenes engage multiple senses, from the smell of burning fire during a fiery display to a collapsed ceiling area where limbs protrude, accompanied by haunting sounds of souls and whispers. The laser swap element is executed skillfully, playing on the surprise factor as unseen entities grab at ankles, accompanied by eerie laughter and screams.
---
Special FX Score: 8.65
Special FX Scores – By Question

Special FX Scores – By Attraction

Special FX Review:
At Ravens Cross Haunted Village, animatronics may not have taken center stage, but the special effects were certainly a spectacle to behold. The auditory experience was rich and varied, featuring not only typical haunted house sounds but also whispers, mining-like sounds in the ceiling collapse scene, and church-style sounds in the torture scene.
The olfactory dimension came into play with the clever use of scents, such as the smell of burning when entering a scene depicting bodies being incinerated. The laser swap provided a visually engaging element, adding to the overall immersive experience. The attention to detail in the scenes was impressive, creating a cohesive and enveloping village atmosphere.
Props within the sets served as cautionary elements, with memorable instances like a body on a table in the morgue area that, when squeezed, shot pus (water) at unsuspecting visitors. The inclusion of a slide for traversing between levels added an unexpected element of fun to the haunt.
---
Scare Factor Score: 8.74
Scare Factor Scores – By Question

Scare Factor Scores – By Attraction

Scare Factor Review:
At Ravens Cross Haunted Village, the immersive experience extended beyond visual and auditory stimulation—touch and interactive acting became integral elements of the haunt. The entire cast, committed to engaging with each group member, delivered unpredictable scares from various directions. The fear of the unknown took center stage, making each moment a suspenseful and thrilling experience.
As for the finale, without divulging too much, I found myself cornered by three actors, subjected to a sacrificial ritual, marked with an ominous liquid, and forewarned of a haunting fate awaiting me later that night—a spine-chilling conclusion that lingered in the realm of fear. No clowns with chainsaws here, just pure witching terror!
---
Entertainment & Value Score: 8.56
E&V Scores – By Question

E&V Scores – By Attraction

E&V Review:
With a ticket price of $28 for the haunt alone, we spent a satisfying 20 minutes inside, resulting in an MPD of 0.71. While the minutes per dollar ratio may seem lower than average, the entertainment value offered by this haunt justifies the admission cost. We also want to mention that if you are not ready for a touch haunt, they do offer a glow necklace for an additional $2, which will save you from being touched.
Beyond the general ticket, additional attractions include escape rooms (both 5-minute and 60-minute options), reality and motion-simulated rides, and the Legendary Collectibles and Gifts shop—a treasure trove of horror genre items, Marvel and DC merchandise, and retro toys and games. Our collective opinion is clear: if you find yourself in Cave City, KY, during the spooky season, don't miss the chance to experience a whole new level of haunted attraction fear!
---
View Full Score Sheet
---
Pics We Took From Our Visit:
---
Promo Images:
Click to Enlarge
---
Guest ReviewsGuest Average: 9.58 out of 10
Jimbo – 10/10 – October 18, 2019It was like nothing I have ever seen! You could go through it 100 times and never see all of the …show more details! My group spent an hour talking about the different things we saw inside and I immediately wanted to go back because I apparently missed a bunch of stuff. Scary throughout with zero dead spots! And it's indoor so weather didn't knock us out! We will be back this year. Who knew something like this could be found in Cave City, Kentucky?
Misty Roberts – 10/10 – October 27, 2018Amazing! The amount of details is movie set quality and the actors/actress are trained to scare you. …show more Plenty of scare factors in unpredictable places.
Roddo – 10/10 – October 27, 2018Excellent Attraction Cant wait for this years event Love the story line, and the atmosphere sets you …show more up for he scare. Awesome Sauce !!!
---
Past Awards
---
2022 Awards
Headless Horseman (Given by: Team Enchanted Seance)
---
---
Past Awards
---
2022 Awards
Headless Horseman (Given by: Team Enchanted Seance)
---
Join ourspookyadventures!
We visit Halloween haunted attractions year-round! Follow us for haunted house walkthrough videos, behind the scenes footage, and more!