Reapers Realm Haunted House and Trail – Full Review
Reapers Realm Haunted House and Trail is a Haunted Attraction located in Salisbury, NC.
5980 Woodleaf Rd, Salisbury, NC 28147View All Details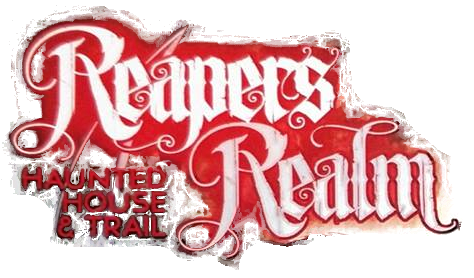 Features:

Paid Parking, Restrooms/Porta Potties On-Site, Food/Concessions, Gift Shop/Souvenirs, Optional Games/Midway, "Hi-Tech" Attraction, Covered Outdoor Waiting Line, Indoor/Outdoor Attraction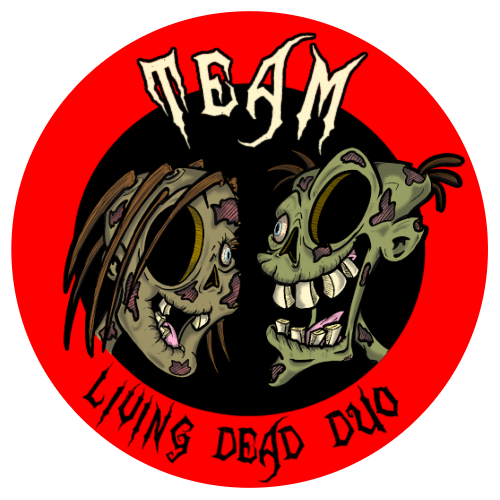 This attraction was reviewed on October 20, 2023 by Team Living Dead Duo.
---
About Our Reviews and Rating System
---
Final Score: 9.02
Final Scores – By Category

Final Scores – By Attraction

Summary:
For over two decades, Reaper's Realm has been haunting the hearts of Rowan County, delivering goosebumps-inducing thrills. Originally rooted in China Grove, North Carolina, this haunted attraction moved to Salisbury, NC, just two years ago, setting up shop on an 86-acre farm. We've been big fans of Reaper's Realm for quite some time, and it's always fun to see what this haunt has in store. Brace yourself for an unforgettable experience; we'll guide you through it in our review.
Reapers Realm Haunted House & Trail's bizarre tale began on Shuffler Woods Rd in China Grove. This farm, passed down through generations from Grandpa and Grannie Shuffler, was no ordinary place. Grandpa, an odd soul, had an obsession with animals, science, and freakish experiments. Their vision? Creating the ultimate "Human Animal." Their experiments mostly ended in failure, but a few were unnaturally successful, like "Johnny Hog," a human with a hog's head. Can you fathom that?
Grannie, content with their chickens and farm life for years, reached a breaking point. Grandpa's experiments drained the family's resources without contributing to income. They SNAPPED and made the tough call to send Grandpa to the great lab in the sky. Afterward, they sold everything but the house and the strange creations, relocating to Woodleaf Rd with their sibling "Slim" and their twin children. They needed barns to house Grandpa's bizarre, inbred human-animal creations.
Then, out of nowhere, Grandpa's sibling appeared, taking over the chicken and egg business with a peculiar fondness for poultry. To maintain family harmony, Grannie worked at Slim's slaughterhouse. However, it soon became clear that the farm needed more than eggs, honey, and Slim's chili to thrive. So, Grannie did something truly unexpected – they invited a traveling Fun House and Freak Show to set up at the back of the farm, welcoming "Skitzo" and their eerie clown troupe. Together, this family has been causing heinous acts of violence on anyone that enters its bloody doors. You may even encounter Grandpa's spirit out in the woods searching for their lost creations.
---
Cast Score: 9.09
Cast Scores – By Question

Cast Scores – By Attraction

Cast Review:
When we arrived at Reapers Realm, we encountered a unique and entertaining ensemble. Leading the pack was the humorously terrifying Mr. Whiskers, an imposing bunny who stood at least 6'2″ and had a knack for frightening guests while also seeking belly rubs. His speed made escaping his antics nearly impossible.
Reapers Realm boasts an array of original characters, each contributing to an overall vibe reminiscent of films like "Wrong Turn" and "Texas Chainsaw Massacre." The haunt was well-staffed, with a total of 70 actors, ensuring that our experience was consistently engaging. They were adept at delivering scares and added an element of backwoods banter to keep everyone entertained. We were particularly taken aback by the entrance of "Smalls," who made a memorable appearance during our journey through Reapers Realm.
Upon reaching the ominous Funhouse, "Skitzo" extended an invitation to explore his Freakshow, where we had the chance to meet "Kickstand," the smallest character at Reapers Realm. The actors throughout the trail got up close and personal, leaving us with a lasting impression. One standout was "Madam," who revealed her razor-sharp teeth.
---
Costuming Score: 9.64
Costuming Scores – By Question

Costuming Scores – By Attraction

Costuming Review:
This haunt takes great pride in their attention to detail, evident in the fact that they design and craft all their costumes and masks in-house. The masks are meticulously created by their sister company, Mini Mayhem, using professional-grade latex. These custom masks are exceptionally realistic and add a unique touch to the haunt, setting Reapers Realm apart from other attractions in the area. You won't find these distinctive masks anywhere else, making them a standout feature of the experience.
What's particularly impressive is how the costumes and characters are thoughtfully matched to each scene within the haunt. As you navigate the eerie settings, you'll encounter characters like Stitch lurking in the hay barn, ready to transform unsuspecting victims into Salisbury's next scarecrow. Grandpa and Smalls await your arrival in their barn and chicken coop, promising a dose of spine-tingling terror. As you venture further, the likes of Johnny Hog, Granny, and Slim will be there to greet you in the Slaughterhouse, leaving you to wonder if you'll make it out unscathed. This commitment to theme consistency adds to the overall immersive experience of Reapers Realm.
---
Customer Service Score: 10
Customer Service Scores – By Question

Customer Service Scores – By Attraction

Customer Service Review:
When it comes to the practical aspects of your visit, Reapers Realm offers a seamless experience from the get-go. Finding parking is a breeze, and at just $5, it's budget-friendly, ensuring you start your haunting adventure on the right foot. The moment you arrive, you'll appreciate the abundance of well-placed signs that guide you directly to the haunt, eliminating any guesswork.
As you approach the facility, you'll notice that it's well-lit, providing a clear and eerie beacon from the road. This not only adds to the anticipation but also enhances safety. Safety, in fact, is paramount at Reapers Realm. The presence of ex-military security personnel instills a sense of security, and all guests are subjected to thorough wanding before entering. This rigorous security protocol ensures that every visitor can enjoy the haunt with peace of mind.
The layout of the facility itself is strategically designed to maintain an atmosphere of tension. The use of large shipping containers encloses the area, creating a singular entrance to Reapers Realm. This clever setup not only adds to the overall ambiance but also reinforces the sense of a contained nightmare from which there's no escape.
And last but not least, the staff at Reapers Realm couldn't be more accommodating. Friendly and helpful, they contribute to the overall welcoming atmosphere and are readily available to address any questions or concerns, making your visit as enjoyable as it is scary.
---
Immersion Score: 8.59
Immersion Scores – By Question

Immersion Scores – By Attraction

Immersion Review:
Before you begin your unnerving journey through Reapers Realm, Mr. Whiskers takes center stage, setting the tone for what lies ahead. He is a peculiar rabbit who seamlessly transitions between entertaining laughter and striking fear deep into your core with his menacing, long bunny teeth that look as if they could rip your throat open faster than you can blink. Mr. Whiskers, with his larger-than-life personality, is constantly engaging and interacting with the crowd while they wait, ensuring that the atmosphere remains electrifying.
As you explore the midway, you'll encounter several miniature clowns, adding a spooky touch to the atmosphere. While you wait for your ticket to be called, Reapers Realm offers an array of distractions, from video games and air hockey to axe-throwing areas that provide entertainment while you wait. The transition from fun and games to the maddening Shuffler family visit is seamless.
One noteworthy aspect of Reapers Realm is how they balance the presence of characters in the midway without detracting from the main haunt experience. Unlike some other haunts that fill the midway with their most impressive costumes and actors, leaving the trail lacking in quality, Reapers Realm maintains a consistent level of entertainment and scariness throughout the entire experience.
The narrative of the inbred family, introduced in the beginning, is seamlessly integrated throughout the haunt, creating a story that is not only believable but also easy to follow. It serves as the backbone of the experience, guiding you through a series of scenes that are rich in detail and activity. With the trail covering 20 acres, there are moments of respite where you can catch your breath (or change your underwear from the most recent scare) as you navigate from one creepy moment to the next.
And when you exit the haunt, a visit to the gift shop awaits, offering an array of reasonably priced merchandise. From t-shirts, hoodies, and hats to latex clown masks and contact lenses designed to give your eyes an exceptionally wicked look, it's an opportunity to take a piece of the haunt home with you.
---
Special FX Score: 8.3
Special FX Scores – By Question

Special FX Scores – By Attraction

Special FX Review:
The scene design at Reapers Realm is fantastic, with a commitment to crafting custom environments that is a year-round job. What's even more remarkable is that they've only been at their current location for two years, and they've managed to construct all the buildings on-site without any outside assistance.
As you step into the slaughterhouse, you're immediately plunged into a nightmarish world that embodies the very essence of a demented slaughterhouse, complete with live pigs from their own farm, adding a chilling authenticity to the experience.
The Shuffler House stands as a testament to the meticulous design and decoration in every room. The props used in each scene are thoughtfully created to enhance the overall atmosphere, with eerie sounds that play a crucial role in setting the mood. Navigating the dimly lit and sometimes foggy trails, you're immersed in the real nighttime sounds of nature, occasionally punctuated by disconcerting fireballs shooting from random props along the way.
Reapers Realm doesn't hold back when it comes to unexpected twists and interactive elements. One of the trails commences with a drop through a slide, and strategically placed moving floors in other areas add to the suspense. The inclusion of the unmistakable farm odors in certain sections intensifies the freakish ambiance, providing an unsettling glimpse into the Shuffler family's world. You may even get your opportunity inside a coffin before the night's over.
---
Scare Factor Score: 8.44
Scare Factor Scores – By Question

Scare Factor Scores – By Attraction

Scare Factor Review:
If scares are your thing and creepy backwoods animal-inbred family members getting close to you is scary, then you're about to face your fears at Reapers Realm. Everyone in the group is fair game for the actors to scare or hit you with some banter. Be prepared to talk smack with just about every character you encounter, as they love it when you talk back.
Pacing was set up nicely, so the groups were kept separate. Animatronics are not relied upon at Reapers Realm. The scares come from real actors who know how to keep you on your toes. The ending finale is loads of fun, which comes as a shock to most people visiting.
---
Entertainment & Value Score: 9.63
E&V Scores – By Question

E&V Scores – By Attraction

E&V Review:
Reapers Realm provides a unique haunt that takes approx 40-50 minutes to complete. You get plenty of bang for your buck at only $25 on Friday nights and $30 on Saturdays. This is a cash-only venue that has an ATM on site.
The show is very entertaining and interactive, from the Midway all the way to the end and even in the gift shop. They have a colored ticketing system, so you don't have to stand in a long line. They have bonfires, games, and food to keep you occupied until your time has come to survive, I mean, meet the Shuffler family.
---
View Full Score Sheet
---
Pics We Took From Our Visit:
---
Promo Images:
Click to Enlarge
---
Have you visited this attraction?
Join ourspookyadventures!
We visit Halloween haunted attractions year-round! Follow us for haunted house walkthrough videos, behind the scenes footage, and more!