Reapers Revenge – Full Review
Reapers Revenge is a Haunted Attraction located in Scranton, PA.
460 Green Grove Road, Scranton, PA 18447View All Details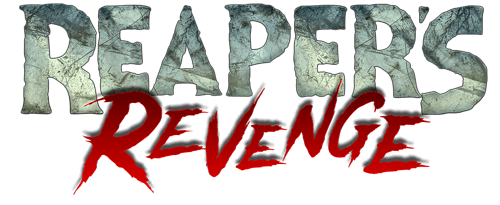 Features:

Paid Parking, Restrooms/Porta Potties On-Site, Food/Concessions, Gift Shop/Souvenirs, Special Events, "Hi-Tech" Attraction, You may be touched, Movie Characters, Original Characters, Uncovered Outdoor Waiting Line, Indoor/Outdoor Attraction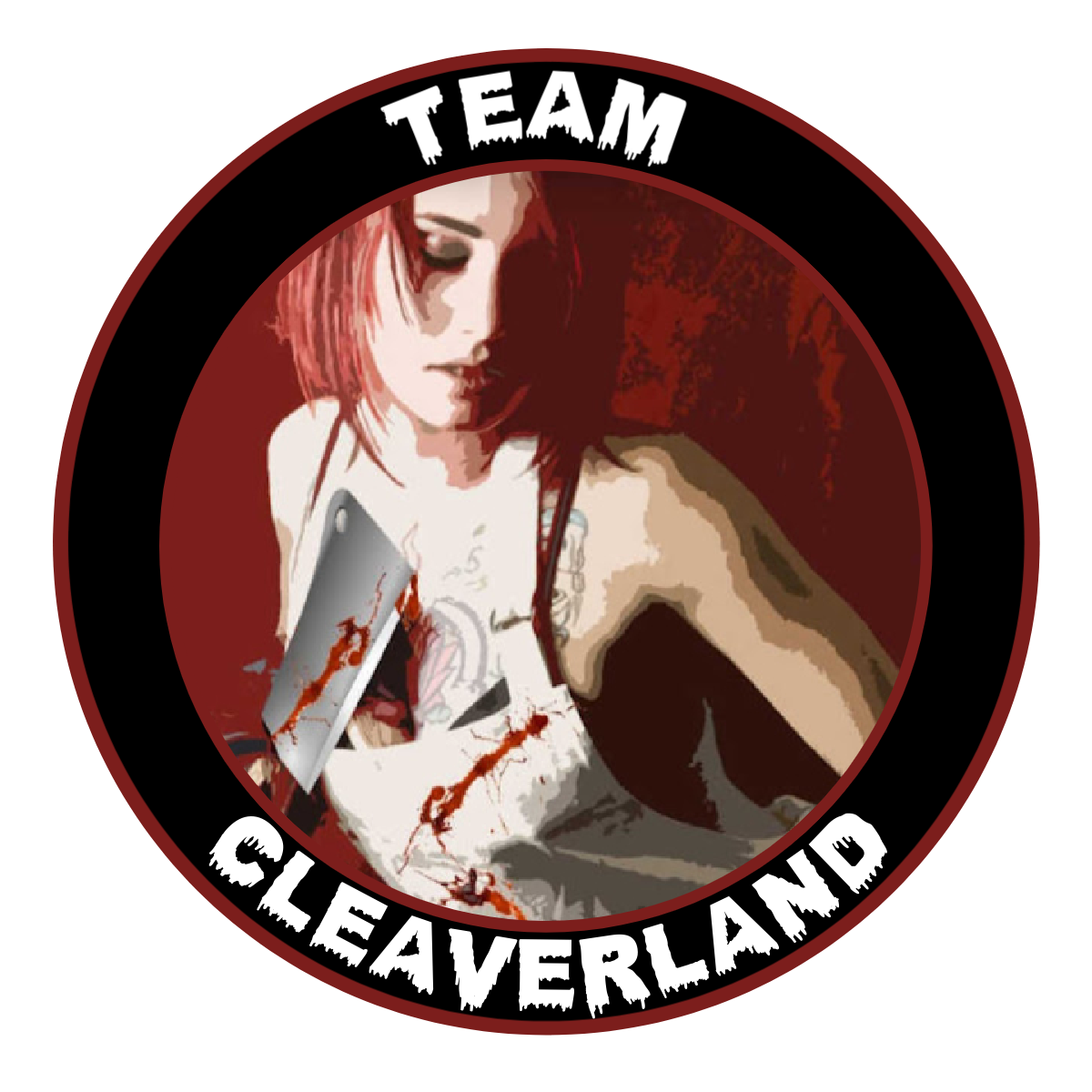 This attraction was reviewed on October 21, 2023 by Team Cleaverland.
---
About Our Reviews and Rating System
---
Final Score: 9.4
Final Scores – By Category

Final Scores – By Attraction

Summary:
Reaper's Revenge is a top-tier, peak-experience destination featuring five attractions that together provide more than an hour of incredible haunt content. The attractions are strung together in order, more or less seamlessly, starting with a stunning hayride.
The Haunted Hayride melds extraordinary, eye-popping and ear-pleasing effects with a talented troupe giving impressive performances.
The hayride takes a breather at the Lost Carnival, which serves up a darkened trail into the heart of a spooky big top spectacle.
Delirium, starting off the concluding trio of indoor attractions, delivers a 3D world of disorientation and illusion where delirious victims will find themselves second-guessing their senses.
The hayride resumes here and ends at Pitch Black, an abyss that swallows up visitors into a terrible darkness and punishes them with both sensory deprivation and overload.
Finally, venture into Sector 13, a lonely military outpost separating the post-apocalyptic mutant zombie wasteland that has engulfed much of the USA from the relatively untouched rest of the country.
We reviewed Reaper's Revenge in 2020, when COVID closed the latter two attractions and forced some other changes to the usual experience. We loved it then, but getting to experience 'the normal show' this time blew us away. This tour de force is a must-see for any true haunt fan. Reaper's Revenge invites you to 'Test Your Fate' and you should most definitely answer their call!
---
Cast Score: 9.3
Cast Scores – By Question

Cast Scores – By Attraction

Cast Review:
We enjoyed awesome actors giving performances perfectly fitted to their roles, across all attractions. But the top ensemble belonged to the hayride.
The hayride cast wowed us with their winning theatricality. Alice (of Wonderland fame) spoke an extended monologue. The Mad Hatter giggled and cavorted quite insanely. Samara nailed the character's herky-jerky gyrations. A priest warned us about messing around in their temple. A loopily laughing axe maniac declared we'd be so pretty when they got done with us. Freddy leaped around with a flourish and reminded us to 'tell em Freddy sent you!' followed by a hoarse chortle straight off the big screen. A trio of totally bonkers chainsaw goons wielded their weapons with gusto. And a sketchy cop delivered laughs and scares in equal measure when we got off the first part of the ride.
These folks had their physical and vocal acting, and even busting out some dazzling dance moves, down cold. With it being a hodge-podge of scenes and themes, the hayride also had the broadest variety of character types.
Lost Carnival actors proved an unpredictable lot. We never knew just what the heck they were gonna do next, from physical intimidation or posing as a prop to making quips or hyping us to play a boardwalk game. An acrobatic clown swung around on a tree. An old-timey body builder posed in the classic bicep flexing stance and twirled their curly mustache.
Lost Carnival introduced a running lineup of door people and gatekeepers who entertained us at entrances or choke point delays. These included a couple of hilarious clowns and a ringmaster for Lost Carnival, the raucous neon clowns of Delirium, a sassy wisecracking receptionist in Pitch Black, and surly soldiers patrolling the Sector 13 queue. They added tremendously to the overall experience.
Delirium required not much by way of speaking parts, but extreme body control and sneakiness of its actors as they waited in various camouflaged settings. The crazy chameleons proved nearly impossible to detect until they sprang from hiding.
Pitch Black's dark-hidden actors tormented us with unseeable grabbing hands and momentary but fear-filled flashes of frightfulness and panic. The lights-on beginning featured some fun actors with speaking parts.
Sector 13 had soldiers, mutant monsters, medical personnel, and a bunch of patients demonstrating crazed behavior like playing in a toilet and splashing the bowl water on us. Hey, keep that filth to yourself!
---
Costuming Score: 9.52
Costuming Scores – By Question

Costuming Scores – By Attraction

Costuming Review:
The talented actors came arrayed in a great variety of effectively creepy looks. Whether makeup or masks, everything looked well applied and worn. Complete and detailed costumes were the rule.
The appearance of Samara and Freddy matched their cinematic counterparts. The graveyard zombies were done up to resemble the ghouls from the 'Thriller' video, including one in MJ's trademark red jacket. Alice, the Mad Hatter, and another character who was either the March Hare or Dormouse, appeared in elaborate wardrobes reflecting the Victorian source material with its original illustrations and various media interpretations. The laughing axe murderer looked eerily business casual in a snappy sport coat. Maybe the only miscue here was Jason making his appearance in a hoodie. We know he changed his looks every movie, but we don't remember him in a hoodie!
The clowns in Lost Carnival all displayed unique looks, from simply ugly to flat-out gross and back again. We saw a clown on stilts and a beaked clown with a Socratic hairstyle. The non-clowns fared even better. The fortune teller rocked a slinky black dress and watched us through striking contact lenses, the strongman wore the traditional leotard and sported a waxed curlicue 'stache, and the ringmaster aptly donned a top hat and sparkly jacket.
Delirium employed a distinctly different costume aesthetic. The effort here aimed toward total camo coverage that matched the range of wacky and kaleidoscopic backgrounds, many of them as colorful and chaotic as a Jackson Pollock composition. This called for full-body jumpsuits with accompanying whole-head coverings. The level of integration between actors and sets struck us as wondrous.
The bloodied office workers, gas-masked fumigator, and ghastly janitor in the lights-on lead-up looked very good, but as mostly a dark maze, Pitch Black had the most difficult to glimpse costuming. Brief flashes of light revealed some horrendous images, such as a round-headed apparition swinging upside down in front of us.
Sector 13's soldiers looked realistic in military outfits, the doctor and medical assistant examined us with a hideous third eye in their foreheads, and the lab mutants were sci-fi sensational with their horrific alien-like heads and disfigured appendages.
We saw several fabulous looks on roaming actors outside of the attractions, including a swamp thing, a horn-honking clown, and some kind of horned character that looked something like a medieval rat catcher.
---
Customer Service Score: 9.78
Customer Service Scores – By Question

Customer Service Scores – By Attraction

Customer Service Review:
Reaper's Revenge is located in Scranton, Pennsylvania, a couple hours north of Philadelphia. We GPS'd our way there without issue. Note that the city might alternately come up as Olyphant or Blakely.
Uniformed attendants led us to a parking spot on grass for $3 cash. The attractions can get quite crowded, so multiple lots are available. The parking and entry areas had good lighting.
Entry to ticketing was signed and the way there clear and obvious, past a security checkpoint. Bring some bills if you don't buy tickets online, the ticket booth takes cash only (ATM available). An online waiver signing also is required.
We were directed to the hayride entrance, but it too had clear signage. From there, navigation could not have been easier due to the linear attraction progression.
That leads to our next point. It became evident that everything here was run with significant efficiency and organization, even with a huge crowd present.
We found little, if any obstacles or obstructions to impede or trip us up, aside from the usual bumping into walls in the dark maze. Even the trail treated us to relatively smooth footing.
A visit here involves a fair amount of walking, some stairs, and getting on and off the hayride a few times, but nothing beyond any reasonable physical expectations. The environment understandably cannot be made ADA compliant, but the staff is open to working out accommodations with some notice.
We talked with a little cross-section of everyone: security, concessionaires, merch staff, etc. They were all happy and friendly. No doubt some of this stems from knowing they belong to such an awesome attraction!
Their excellent website holds FAQs, photo and video galleries, admission coupons, and more. They can also be found on Facebook, YouTube, and Instagram.
---
Immersion Score: 9.44
Immersion Scores – By Question

Immersion Scores – By Attraction

Immersion Review:
Getting into Reaper's Revenge meant passing under a gated archway and proceeding to ticketing by way of a gravel and dirt path containing a few props and spooky lighting, accompanied by the classic rock strains of Blue Oyster Cult's 'Don't Fear the Reaper.'
We soon enough made it to the rustic looking ticket shack and the jack-o-lantern and spider-covered merch cabin, across from which stood the opening hayride queue, festooned with fencing and hay bundles. We could also hear the helicopter and other sound effects from our position at the rear of Sector 13, as well as see its tall guard tower and bright, sweeping searchlights. Sensational stuff to get a haunt fan's juices flowing!
Top-of-the-line effects and super engaged actors made the hayride an immersive dream. All the more so when flashing police lights stopped the wagon and a cheesed-off officer made us get out of the wagon and into a station/trailer. An unusual and surprising development that led to one of the Reaper's classic bits at an out-in-the-sticks police station.
The cops sent us into the eerie confines of the Lost Carnival. As we mentioned, the actors tasked with keeping good spacing between groups also kept us highly entertained with their banter. Masterfully crafted sets and the capricious nature of its clown residents kept our minds in the game here.
The dayglo-colored clowns handing out 3D glasses and insults kept up a fast patter until releasing us into Delirium. Brilliantly painted rooms with cunningly concealed cast members, along with the comin'-at-ya pictures and props, left us with another highly immersive walkthrough …although somewhat less than the others, given the more abstract nature of Delirium's environment.
Next, it was back to the hayride for its concluding section before getting dropped off at Pitch Black. But first, we got to walk right past the building that will house next season's new, sixth attraction, and it looked thoroughly AWESOME. It was a fabulously evocative haunted mansion type of structure that we can't wait to experience.
Pitch Black displayed a similarly impressive frontage. Its stonework facade, dotted with gaslights and with skulls lining the top, would not look out of place in a Jack the Ripper movie. A great opening scene with chattering, attitude-giving office characters (this is Scranton, home of 'The Office,' after all) and a surprise guest led into a terror-filled journey through the unknown. Enveloped in darkness, surrounded by ear-pounding sounds, there was not much else to do than get lost in the immersion and the maze.
Sector 13 ended our visit on another highly immersive note. The amazing facade presented an immense makeshift metallic military base set off in barbed wire, fog, red and green lights, searchlights, a high guard tower, and official-sounding emergency announcements.
Soldiers yelled at us in the queue and took us into a prep room where they barked more orders and shone flashlights on our faces and hands. Other troops patrolled on catwalks above our heads. The frantic action inside and the splendid costuming took us to the big finish.
We exited to a midway soaking in fantastic atmosphere. It held multiple food stands (crazy good cheesesteak and loaded fries), a giant bonfire, multimedia show, first aid tent, props and photo ops, music, tarot readings, and a clear path to the merch shop/lost & found and exit path. It's a fabulous place to wind down and spend some hangout time after the main event(s).
It should tell you everything you need to know about the immersion that the minor detractions would only be a few nitpicky things like tiny lights overhead in Pitch Black from smoke detectors (needed for safety, obviously) or visible speakers fueling the booming sound system.
---
Special FX Score: 9.51
Special FX Scores – By Question

Special FX Scores – By Attraction

Special FX Review:
About that booming sound system: Reaper's Revenge had some of the best audio we've heard! Crisp and mighty impressive. Whether it was weird sounds, soundtrack or ambient music, clanging church bells, roller coaster track clacks, or actors speaking their parts through mics on the hayride, they clearly invested copious resources in a most sweet-azz sound system.
The production values throughout were sky-high and awe-inspiring. The hayride might as well have been an attraction at Universal or Disney, but taken in entirety, the effects at Reaper's Revenge quite simply astounded us.
They did small scale things right, like the detailed fortune teller set in Lost Carnival loaded with many props such as a crystal ball table, to the weird lab scenes of Sector 13. They did very large scale things right, like the titanic size of hayride monstrosities including colossal animatronic dragons and other beasties to pumpkin-headed figures so tall we had to crane our necks to see their tops. Reaper's Revenge had it all and did it all in tip-top fashion. A few highlights from each attraction:
Haunted Hayride – the opening scene with an enormous talking animatronic in a castle courtyard; Samara's smoking well with a video screen backdrop showing the bizarre tape from 'The Ring'; an avenue of glowing pumpkins and super-sized pumpkin-headed creatures: a graveyard/disco mash-up; a giant spider trap/hideout: multiple pyro blasts; and the showstopping Wonderland set, a psychedelic cocktail of giant mushrooms and playing cards, foam bubbles, and the Queen of Hearts orating a recorded passage from Lewis Carroll's books, projected on a mesh-like video surface.
Lost Carnival – an operating Ferris wheel and carousel, and seats from a paratrooper ride, plus sections of roller coaster track; realistically designed and constructed carney game booths; the exquisitely decorated fortune teller tent; and the cloying aroma of cotton candy.
Delirium – swirling, disorienting music that fit the theme perfectly; garish art on the walls and on costumes; a funhouse atmosphere seemingly even more clownish than the Lost Carnival.
Pitch Black – the grubby reception lobby foreshadowing troubled times immediately ahead: the electrical thrumming and thunderously droning noise through much of it that made us feel like we were encased in a power plant about to blow; and the thick, inky blackness briefly lit up by micro-blips of light to show things we didn't want to see.
Sector 13 – the decon chamber filled with fog, noise, and spent shotgun shells under the vibrating metal grid floor; the laser swamp mutant area with some kind of squid creature in a tank; a skanky tub filled with flowing water; and all kinds of blinking equipment and computer screens showing flashing danger alerts and system failure warnings.
---
Scare Factor Score: 9.19
Scare Factor Scores – By Question

Scare Factor Scores – By Attraction

Scare Factor Review:
Don't fear the reaper? Wrong! We found plenty to fear at Reaper's Revenge.
The hayride was noticeably creepier this time around. From reading others' reviews, we must have missed the touchiness of the monsters in the COVID-restricted year of our previous visit. That added a lot! Freddy dragged his razors across everyone's legs, the axe murderer held his weapon against our throat, and other monsters played with our heads and faces. Great costuming and acting (like the shock shack freak creepily operating a mutilated body with puppet strings) helped amp up the scariness, and it hit fears like spiders, giant creatures, fire, chainsaws, and police encounters.
Lost Carnival, of course, played on our fear of clowns. They used some effective hiding places to pop out and scare, while others stared or pretended to be props. A cleverly designed holes-in-the-wall prolonged scare area inspired widespread panic.
Delirium relied almost exclusively on jump scares driven by the craftily camouflaged actors. Some freaky props also aided frightitude.
The scary level got pumped way up in the last two attractions. Pitch Black produced prolonged nerve-shredding tension. The combination of blackness, loud noise, the electrical vibration chamber effect, unseen actors touching and messing with us, and the startling insta-reveal of horrible creatures when a flash of light or cracklers illuminated the scene, on top of the total mayhem of patrons screaming and bumping into each other, all combined to create a seriously scary time.
The soldiers' demeanor and sense of urgency set a tone of tension going into Sector 13. The decontamination chamber fired us up more with its alarms, fog, and shocking movement. The uncommonly touched-upon fears of heights and drowning got prodded by a catwalk traversal over a pool that looked like a chemical bath. The awesome ending brought together four different elements for a cataclysmic climax of epic proportions that had us stumbling in a daze out of the exit!
---
Entertainment & Value Score: 9.31
E&V Scores – By Question

E&V Scores – By Attraction

E&V Review:
General admission costs $69. In-haunt time clocked in at a remarkable 74 minutes. The hayride lasted more than a half hour, while Delirium took a brief five minutes. The others all hit double-digit times. That all works out to an MPD (minutes of actual attraction time per dollar spent) of 1.07. We like to see at least a 1-to-1 ratio, so that checks out.
We acknowledge many people might balk at the $69 price tag. But we've seen higher, and if it's true that quality costs, we will maintain that high value still applies here given the absolute world-class experience on offer.
A $30 fast pass upgrade can be added to an existing GA ticket at the ticket booth only. Or, buy a $99 fast pass ticket online or in person.
Online coupons can be printed for a $10/$20 discount on Fridays and Sundays, respectively, for in-person sales only. Going on a non-Saturday will also typically help you avoid the hugest crowds. If you don't want to drop a hundo on VIP, go on a Sunday if possible to use the coupon and ramp up to an unbeatable (as far as high quality) 1.51 MPD! Military and large group deals are also available.
We enjoyed a ton of entertainment from both the main attractions and the midway options. We believe superior execution at an extremely high level across all areas of haunt craft and customer experience makes Reaper's Revenge one of the best in the nation.
If you don't get there this year, make sure to hit it up in 2024 and see the new attraction that will no doubt improve an already stellar haunt that is one of the best in the country!
---
View Full Score Sheet
---
Pics We Took From Our Visit:
---
Promo Images:
Click to Enlarge
---
Guest ReviewsGuest Average: 10 out of 10
Stephanie Hutchinson-Seraydarian – 10/10 – October 28, 2023This was my first experience at Reapers Revenge. However, I have allowed my children to previously …show more experience your amazing attraction. I was genuinely unsure what to expect since I have never been to a large scale haunted event such as this previously. I was impressed. The costumes were stellar, those in costume acted the parts perfectly, there was everything from bone chilling fear to a tiny bit of quitcky humor & the entire property along with each indoor attraction looked eerily real to include smell. When it came time to enjoy the last attraction, I was chilly and ready to have a bite to eat beforehand. Low & behold, not only was I shown where to warm up next to the comfortable large bonfire, clearly being safely monitored and kept up on by one man on staff who can take care of those heavy logs for the fire. I also want to share the helpful zombie man out side of that last attraction who made sure I had my tag stamped for reentry and pointed me in the right direction for delicious food. I also need to mention, I ran into some "difficulties," when entering the very first enclosed attraction. All was going great until I came around a corner and was surprised by the turning cylinder thing and QUICKLY had to turn around & began pushing through a line of people in my attempt to escape. Upon seeing that cylinder thing I immediately did NOT FEEL OK. Unbeknown to anyone, I am an epileptic & HAD to exit. I am sharing this b/c upon seeing me trying to escape through the crowd, the Big Scary Clown Man gained my attention ever so gently and assisted me out this back entrance. I avoided a seizure and have a very blurred memory of the few minutes from the giant cylinder to me exiting that attraction. BUT, I have a very clear memory of two people. One being the Big Mean Clown is he was this Big Sweetheart Clown that I can't thank enough for noticing me panicking for reasons unknown and graciously helping me "escape," WHILE continuing to still be MEAN clown to all other patrons. I remember hearing him speak abruptly to others as he gently spoke to me while he helped. The other person was this beautiful young girl who was called over to help deal with me. SORRY EVERYONE! She stayed with me while my heart settled down and my nervous system also calmed down. She brought me over a bottle of water. She communicated with others colleagues to help find my friend who had moved on to the next event. BTW- If she could live there, I think she might lol. Honestly, if you see and application come through for a girl named Jen with dreadlocks- that's her! She is a HUGE FAN! This employee not only stayed with me, she then walked with me off the beaten path, as much as possible, to the next event, to wait for my friend. I am very grateful for both their help and kindness. The wonderful experience began with our initial interaction when we were getting passes that we thought might actually be irretrievable. They didn't allow that! Instead, they went above and beyond at the ticket booth and helped us retrieve those online passes with no attitude, no conflict, nothing negative at all. Instead, the start of this experience at Reapers Revenge was set up to be MAGICAL & regardless of the personal hiccups that are never enjoyable, the trip ended in the gift shop with the same woman who was working along with the muscle man at the ticket booth to start. She kindly spoke with us on our way out, sharing some "how to work for your venue information" with my dear friend along with lots of other helpful tips. Just one more kind staff member interaction. Evaluation: BEAUTIFUL PROPERTY & PLACE :TO INCLUDE VENUE SET UP, VARIOUS ATTRACTIONS, AMAZING PROPS & COSTUMES ENTIRE STAFF REGARDLESS OF POSITION WAS CAPABLE, KIND, & ALL DID A GREAT JOB (actors, parking lot, security, sales…) THE ENVIRONMENT WAS CLEAN, WELCOMING & FAMILY "PEOPLE"FRIENDLY
Tyle – 10/10 – October 26, 2018This was my first every 'contact' haunt and everything thing from the hayrides to sector 13 was …show more amazing love every second of the experience. The hayride was entertaining and actually scary, usually haunted hayrides don't but it got me a few times.I got to say the lost carnival was prob the weakest to me still enjoyed the scenery,Then came pitch black omg that was the scariest thing I ever experienced when people say that the actors where going to grab you legs THEY WILL. I'm not going to say anything else but like what most people say it's the best dark maze out there I've experienced so far. Then there sector 13 and I loved this one it was my fav that night.I got put on the table and messed with they pulled out a staple gun and at got to me. Then the locked me in a cage for a good while. I got to say this is my favorite haunted attraction I ever did and I'm glad I took the two and half hour drive to get there, I would recommend his attraction to anyway and don't where the heckles that ruineds the fun. Looking forward for next year
David Storm – 10/10 – October 13, 2018Definitely wanna go back this year!!!!! I actually got scared too! I usually dont. Definitely …show more recommend to anyone.
---
Past Awards
---
2020 Awards
Most Authentic Circus (Given by: Team Cleaverland)
Most Jaw-Dropping Effects (Given by: Team Cleaverland)
---
2019 Awards
Highest Rated Haunt in Pennsylvania (Given by: Team Haunt Crew)
Scariest Haunt in Pennsylvania (Given by: Team Haunt Crew)
---
2018 Awards
Highest Rated Haunt in Pennsylvania (Given by: Team Old Crow Hollow)
---
---
Past Awards
---
2020 Awards
Most Authentic Circus (Given by: Team Cleaverland)
Most Jaw-Dropping Effects (Given by: Team Cleaverland)
---
2019 Awards
Highest Rated Haunt in Pennsylvania (Given by: Team Haunt Crew)
Scariest Haunt in Pennsylvania (Given by: Team Haunt Crew)
---
2018 Awards
Highest Rated Haunt in Pennsylvania (Given by: Team Old Crow Hollow)
---