Rigor Mortis Haunted House – Full Review
Rigor Mortis Haunted House is a Haunted Attraction located in McMinnville, TN.
1030 Smithville Highway, McMinnville, TN 37110View All Details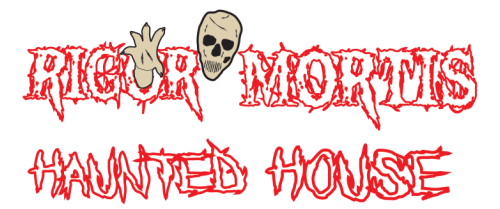 Features:

Free Parking, Restrooms/Porta Potties On-Site, Gift Shop/Souvenirs, Special Events, "Hi-Tech" Attraction, Original Characters, Covered Outdoor Waiting Line, All-Indoor Attraction, Family Friendly

Most Recent Video from The Scare Factor:
(Scroll for Scores and Written Review)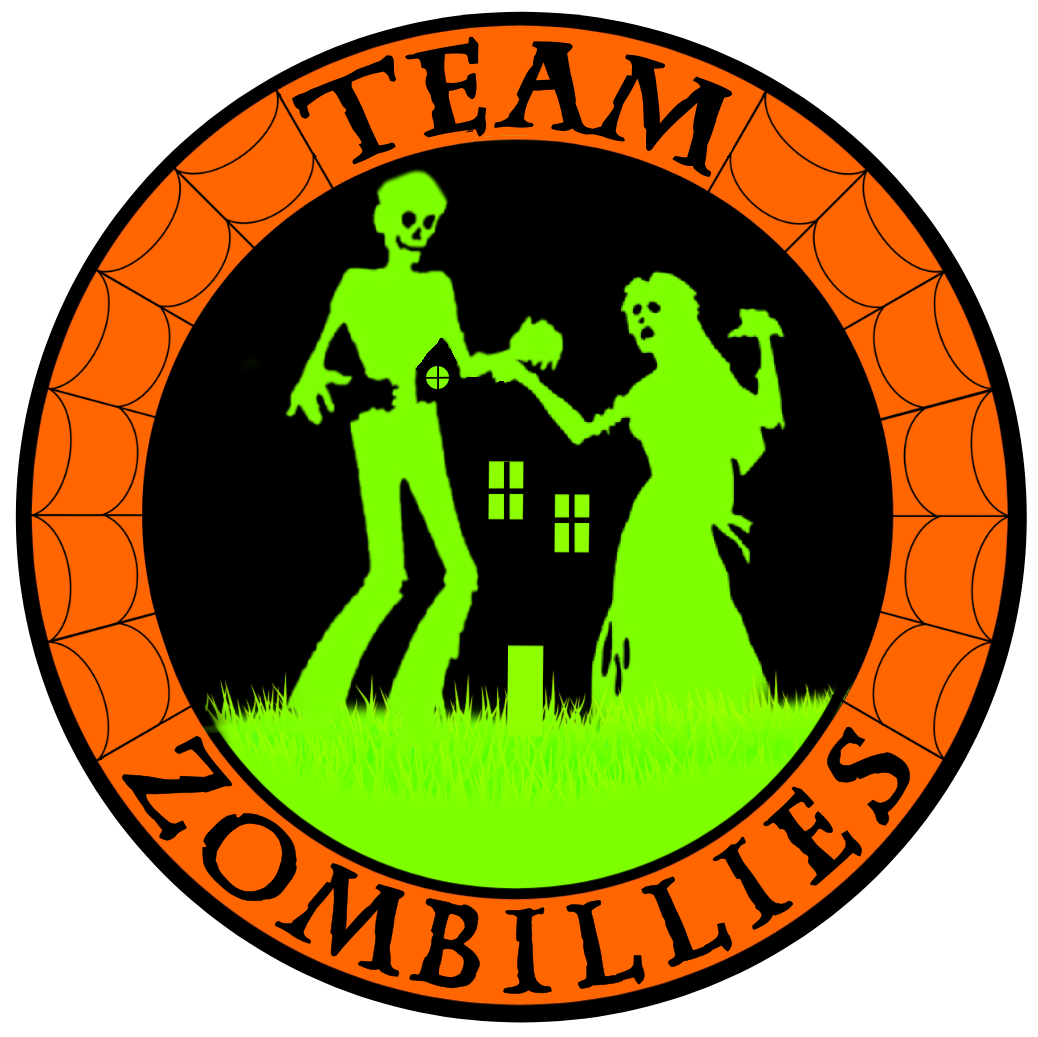 This attraction was reviewed on November 12, 2022 by Team Zombillies.
---
About Our Reviews and Rating System
---
Final Score: 8.56
Final Scores – By Category

Final Scores – By Attraction

Summary:
If this attraction's name, meaning the stiffening of the joints and muscles of a dead body a few hours after death, doesn't give you the chills, we assure you the two haunted houses inside will. Located in McMinnville, Tennessee, Rigor Mortis Haunted House offers two haunted houses for one price.
The first attraction, based inside an abandoned movie theatre, ventures through Corpse Light – The Curse of Ghalico, where things will never be the same. Some say Ghalico was a murderer, while others called him a magician; perhaps he's both? The second attraction drops guests into the McMinnville Mortuary, where a mysterious body marks the beginning of unexpected events within Jane Doe Say My Name. Are you brave enough to twist through the terrors of Jane Doe to learn her name?
For those that have never visited, Rigor Mortis takes place within 40,000 square feet of horrific encounters. 2022 marks their 4th season. Our team doesn't get to travel to TN very often, but the time allowed this year, and this haunt was graciously able to keep their doors open a little longer to give us a fright. Boy, are we glad they did! We honestly had no idea what to expect, but as we narrowly escaped the exit, our racing hearts and raw throats gave a heavy nod of approval for what we had just experienced.
Not only does the owner of this attraction have magical tricks up his sleeves (he's a magician by day), but he also has tricks in the form of scares. So, boils and ghouls, you won't be falling asleep in this theatre; be prepared to scream!
---
Cast Score: 7.6
Cast Scores – By Question

Cast Scores – By Attraction

Cast Review:
We braved a visit to Rigor Mortis near the middle of November, which is not a typical day for them to be open. We did notice quite a few gaps between the acting staff. However, if you visit them on a scheduled night earlier in the season, you may get attacked by more monsters. Despite this, they still nailed our group from different angles and in various ways.
For the most part, the cast seemed to attack and reset quickly, so there was little time for utilizing dialogue. There were still a few that verbally interacted with us, such as the maid and a man that warned us we couldn't hide from him. Many of the others sinisterly stared, growled, made random noises, or maniacally laughed at us. We were impressed with the ones that knew their scenery so well, unknowingly targeting our group multiple times as we made our way through.
Some of the stand-out characters include the robed ghoul that was seemingly everywhere. No matter where we saw him, we couldn't predict that he was real as he blended in so well. The man that met us inside the theatre to warn us of the "shocking" seating had us questioning whether we should have a seat or not. The widow also spoke to us, expressing her deep sympathy.
All of the queue actors were believable during our visit. Even though we couldn't get two of them to speak to us at all, we did get another to communicate with us via nods. These characters took their roles seriously while braving the night's cold weather.
---
Costuming Score: 8.92
Costuming Scores – By Question

Costuming Scores – By Attraction

Costuming Review:
Many of the costumes utilized at this attraction were complete, matched the areas we found them in and featured details that pulled us in to get a closer look. However, it was hard to see some of the full details due to the quick movement of actors coming into the scenes and disappearing as quickly as they appeared (maybe they are still using magic in there?). For example, we caught a glimpse of a silicone mask that was one of the best we've seen, but not all three of our group members caught it as the claw-faced creature recessed back into its hole so quickly, never to reemerge.
The characters displayed a well-blended variety of masks and makeup throughout both levels. We noticed several designs that we hadn't seen before. We also encountered several outfits that didn't appear to be costumes at all. One was a doll mask that looked so real that we would have sworn she was just a statue! That one got a loud squeal out of us for sure. We learned rather quickly not to trust the robed shadows. In fact, they aren't shadows at all, but it'll be too late once you realize that; ask us how we know.
As we made our way through, we came face-to-face with a well-dressed man, a plague doctor with a layered dress, a widow with a hat and lace draped in front of her face, a masked fiend with large eyes, several full clown suits, black bleeding eyes, and a maid that was dusting us with a feather duster. From her complexion, though, she may have been the one needing the dusting.
The several roaming actors outside were a great example of what to expect inside. One was dressed from head to toe like a dead soldier. Another was a lady wearing heels with a long dress, styled hair, and dripping eyes. She was carrying a severed head around the entire time we were there, petting it as if it was her pet. Then there was the shovel creature. This villain featured a detailed silicone mask and full costume as he carried a freshly bloodied shovel.
---
Customer Service Score: 9.54
Customer Service Scores – By Question

Customer Service Scores – By Attraction

Customer Service Review:
Rigor Mortis is located in a strip mall with plenty of free and paved parking. Our GPS took us right to their front door. However, should you partake in the magic show first, its entrance is on the building's opposite side (the back). Both entries were marked with signage.
Haunt signage, rules, dates and hours, and a directional sign to the ticket booth were all on the front of the building. Navigating the inside of the attraction was easy. There are a few ramps inside, so watch your step. Once we exited the first haunt, a guide took us to the entrance to the second haunt, which we very much appreciated; otherwise, we wouldn't have known where to go.
The staff inside the ticket booth and gift shop were friendly and personable, both human and canine. They shared stories with us and showed that they have a genuine love and passion for what they do. This was southern hospitality at its finest, and we could have talked with these folks all night. The gift shop is located inside the same doors as the magic show on the backside of the building. So be sure to stop in this area before you leave; they have some great stuff!
Before visiting, we jumped online to find information about our trip. We could easily find the attractions' story info, ticketing, and social media links. However, adding an FAQ section that talks more about parking, line wait conditions, indoor/outdoor, an idea of what to expect inside, whether this haunt touches, etc., is recommended.
---
Immersion Score: 8.48
Immersion Scores – By Question

Immersion Scores – By Attraction

Immersion Review:
Upon initial inspection (and by design), Rigor Mortis appears to be a classic movie theater. But as we got closer, it quickly became evident that this wasn't a regular theater; there was a dead body in the window, for goodness' sake! The multiple signs, pulsating marquee lights, mean-mugging actors, other decor, and signage helped prepare us to be scared.
Upon entering, it was evident that we had stepped into a theater. Red walls surrounded us before we were directed to have a seat in a row of theater seating. This 4D experience gave us a little intro to what was ahead. As we focused on the screen, details of a horrific accident played before us, and soon after, we heard the wretched cries of previously-passed spirits. Downstairs, several performers reiterated the whispers of Jane Doe. Both storylines were creative and made evident before entering, but each became a bit lost inside despite the above examples. Further, near the finale of the second attraction, we were confused about how the clown section and dinosaur tied into Jane Doe's story.
On the other hand, we still felt fully immersed throughout the majority of both attractions. The transition between the two haunts is a bit odd due to limited decorations. Being located at a strip mall, they're likely limited in how much they can do. Still, the decor and roaming actress outside the second attraction helped with this. There were also a few jarring transition areas, but we thought this attraction flowed very well for the most part.
At the exit, staff members directed us through the haunt's fantastic gift shop before sending us on our way.
---
Special FX Score: 8.9
Special FX Scores – By Question

Special FX Scores – By Attraction

Special FX Review:
One of the first things we noticed upon entering Corpse Light was the high-quality sound effects. Layered sounds, including ambient, softer, and loud, startling noises, helped fill the haunts. For example, in the intro to Jane Doe, the sound was so full of bass that it pulsated throughout our bodies! This gets overlooked often, but it's very impactful when utilized well, and Rigor Mortis has done just that!
The scenes flowed from heavily detailed and distressed areas to more simple yet effective passages. We looked in all directions at the many props and animations that surrounded us, only for them to prove as distractions!
Our journey through the first haunt began as we sat in some already-damp theater seats. Of course, we were immediately puzzled, and it wasn't long before we figured out why the room was damp. We won't dare give away all of the details, but this room was unlike anything we've seen before and a fantastic way to start the frights. From there, suspenseful music filled the air, flickering lights danced around us, and we were bombarded by props that moved faster than the speed of light, or so it seemed.
An interesting use of lasers in an alien area was quite a unique touch. A door opened on its own, sudden pops caught us by surprise, and at times, the scenes were designed to where we could see into the present and future (of the haunt, of course). We found ourselves pointing at indescribable creatures that awkwardly stared at us on multiple occasions. You never know what you may see in this place. As you make your way through, we recommend making eye contact with some of the props; it's far creepier that way.
In addition to the sounds, the spider webs, colored lighting, and squishy floors helped immerse us in the surroundings. Something that really caught our eye was a levitating body! However, the cemetery was, by far, the most impressive area here. As we stared at all the tombstones, some even moving, we felt as if we were wandering through a dark cemetery at night, complete with a full moon high in the sky!
And that's not all. The special effects continued, consisting of a CGI painting, odd specimen jars, portions of a house, the tunes of a piano, lots of moving skeletons, striking and sinister statues, spiked walls, a spinning ballerina, a large dinosaur, and great usage of fog and lighting.
We could go on for days talking about all the amazing sights, sounds, and sensory effects here, but it would be better if you visited them yourself. Did we mention the sounds? Oh yeah, the only other thing we can say here is that the dead don't stay dormant; they will surround you, beckoning you into the darkness.
---
Scare Factor Score: 8.68
Scare Factor Scores – By Question

Scare Factor Scores – By Attraction

Scare Factor Review:
Ah, one of the most important questions: was it scary? We'll put it this way: We had to apologize for our explicit language when we exited the attraction. Again, we are sorry for saying those dirty words, but that also means they scared us!
Between both haunts, we're sure there's something that will fulfill your fear cravings. It was hard to predict the quick-moving terrors and phobias they threw at us. Our group consisted of three members; some of us saw things that disappeared before those in the back could see them. But, aside from those points, we feel they did a great job spreading the scares out between everyone. Some scares, like pure darkness (and what hides within it), targeted all of us simultaneously.
The scares ranged from some of the creepiest sounds we've heard inside a haunt and a falling wall to individuals stalking us from behind, random air blasts, and giant monsters – lots of giant monsters! As we entered one room, the least-suspecting item came crashing toward us, resulting in a nice jump. This haunt also utilized several instances of Hollywood-style actor scares where the actors reveal themselves while simultaneously triggering a light and loud sound. These are quite effective when done with great timing, as we noticed here.
One of the most effective styles of scares was their ability to deliver successful double-taps. Not once, not twice, but more than three times, they targeted us multiple times right in a row to keep us jumping and on our toes. As noted above, many of the animatronics here move at top speeds. Just when we realized something was jolting out at us, it was too late, and we would already be jumping in the opposite direction. This haunt makes others' animatronics appear to be moving in slow motion.
In addition, they used some common phobias, such as dolls and spiders. They also targeted us from two directions at the same time. We would like to see more scares directed from above and below us, but we also know how tricky that is.
Regarding the finales, we must consider each attraction's ending. Upstairs, although the finish consisted of a quick scare, we disoriented ourselves and couldn't find the way out, haha. However, inside the second haunt, the finale was one of the best we encountered this season. We don't want to ruin it, but it consists of stealing your night vision and the "double C," as we call it… A clown with a chainsaw.
---
Entertainment & Value Score: 8.5
E&V Scores – By Question

E&V Scores – By Attraction

E&V Review:
General admission tickets are priced at $27.99 per soul. However, you can skip the long wait on busier nights by purchasing a VIP Fast Pass for $37.99. Additionally, you can add a magic show on select nights for only $15.00. We were lucky enough to watch this 90-minute spectacle before we entered the haunt, and let us tell you, you absolutely don't want to miss it. When purchasing tickets or planning a visit, we can't recommend making sure you add in the magic show enough; it's literally magical!
From the moment we stepped inside, it took our group 9 minutes to escape the cursed creatures and another 14 minutes to flee Jane's nightmarish adventure. Totaling at 23 minutes (which could vary per group) brings the MPD (minutes of entertainment received per dollar spent) to 0.82, below the average of 1 we see most often. However, we feel that the quality of entertainment provided inside the attraction, along with the set designs and outside-the-box ideas, makes this a must-see attraction. They are also still in their early stages, and we can't wait to see where the future leads them. We have no doubt that many folks will be talking about Rigor Mortis for years.
While we waited, the three roaming characters mentioned above and some familiar, upbeat hits helped keep us entertained in line. There was also a few horror-related pieces of decor to take pictures with and a screen to watch showing event details.
If you haven't been to this attraction yet, we're not sure what you're waiting for. We had a blast. We screamed, laughed, ran into walls, jumped, cussed, and more! Who is Jane Doe? Are you brave enough to find her real name? We, unfortunately, were not.
---
View Full Score Sheet
---
Pics We Took From Our Visit:
---
---
Have you visited this attraction?
Join ourspookyadventures!
We visit Halloween haunted attractions year-round! Follow us for haunted house walkthrough videos, behind the scenes footage, and more!